Exhibition
Collective Experiments in Social Fermenting
Irene Agrivina | Interspecifics | Pei-Ying Lin | Cammack Lindsey | Constanza Piña Pardo | Rice Brewing Sisters Club
21 May - 10 July 2022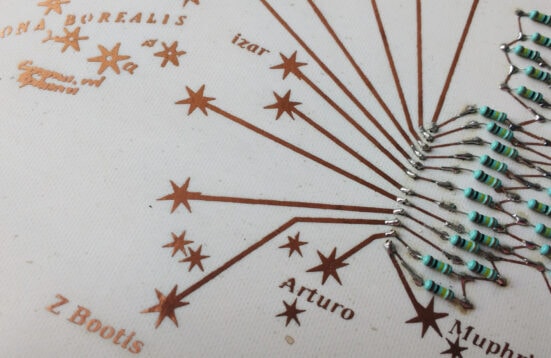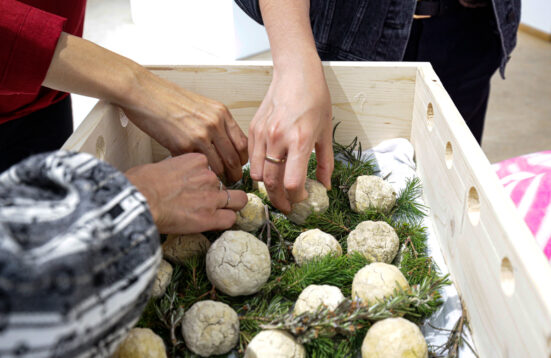 Following two years of social distancing and isolation Art Laboratory Berlin will devote 2022 exploring what social possibilities can be thawed and revived. The project series Hackers, Makers, Thinkers proposes that Doing it With Others (DIWO) can be a way of rebuilding and re-energizing damaged social relations. After a period when most of us have been reliant on corporate technologies, Open (source) knowledge will form a basis for making and thinking.
Above all we are interested in an open culture based on reciprocity, cooperation and exchange on a global level. Combining Berlin based artists and venues with guest artists from Latin America and Southeast Asia this project proposes art making as a tool for social empowerment and knowledge acquisition, collaboration, and working together.
Read more
Exhibition
Learning from the River
Documentary Exhibition with Artists and Scientists around the Collective
26 March - 30 April 2022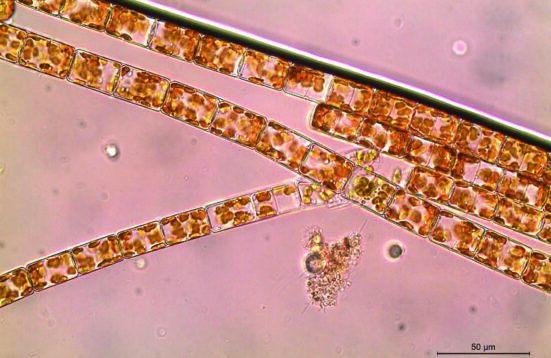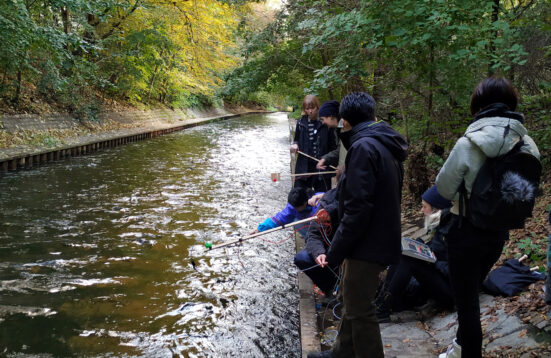 The documentary exhibition presents the research of the art science collective DIY Hack the Panke. Critically exploring the river near by the event space of Art Laboratory Berlin the group has offered public workshops on topics such as river flora, fauna and microbiology, plastic waste and pollutants. The focus has been also on bio matter as part of artistic research, the impact of history, culture and technology on the present-day Panke.
The exhibition also shows presents various art science installations by artist designer Fara Peluso, artist Sarah Hermanutz and biologist India Mansour with artist Sybille Neumeyer. The exhibition invites to reflect what Hybrid Art and shared knowledge through transdisciplinary research mean in times of ecological mega crisis in a posthuman era.
Read more
Exhibition
Marta de Menezes & Luís Graça
30 October - 12 December 2021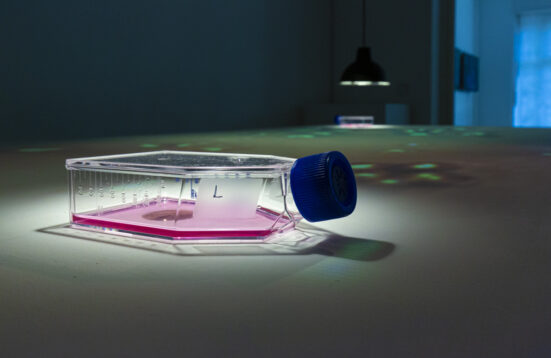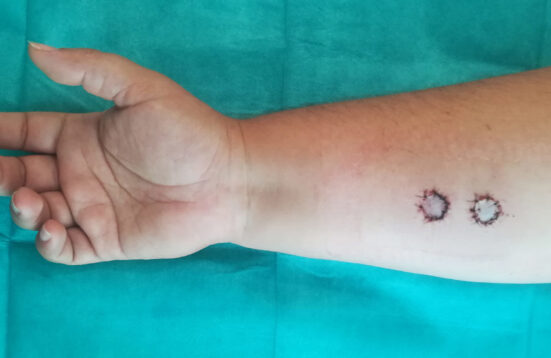 The exhibition project Paired Immunity presents two works by bio artist Marta de Menezes and her partner, the immunologist Luís Graça.In Immortality for Two Marta de Menezes and Luís Graça immortalize each other's immune cells. This is achieved by introducing cancer-inducing genes in the cells with a viral vector. These immortal cells, although derived from two people in love, are immune cells involved in the bodily defence. If they interact, they will be mutually rejected. Thus, immortality comes at a price – perpetual isolation.
The work Anti-Marta extends on Immortality for Two, where the artist and scientist questioned the limits and understanding of their identity. In Anti-Marta a skin transplant was exchanged between Marta and Luís (with an autologous graft as control). Anti-Marta can be seen as a pact, where the inevitable rejection of the transplant contrasts with the live-long acquisition of a new form of recognition of one another afforded by the emergence of antibodies.
Read more
Exhibition
Networks in the Age of Technoscience and Infection
Anna Dumitriu | Alex May | Benjamin Bacon | Gene Kogan | Sarah Grant | Vivian Xu
28 August - 10 October 2021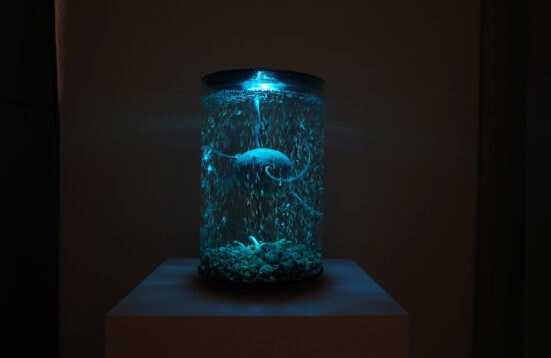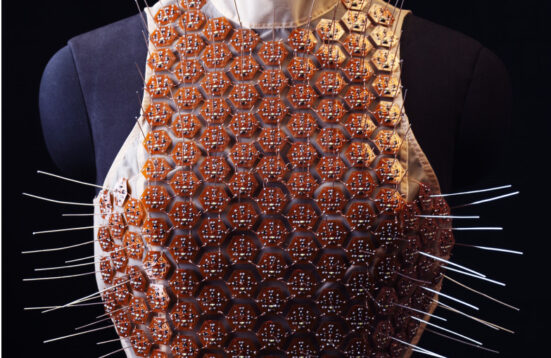 This exhibition project will explore various networks – biological, cybernetic, and social – in context of the COVID-19 pandemic. We have conceived a group exhibition, symposium, performances, and workshops with artists whose research and media are either in the life or computer sciences. We are particularly interested in artworks that explore biological networks, digital networks, and social networks under the pressure of new technologies.
The core of the project is the group exhibition Under the Viral Shadow which will feature internationally renowned artists such as Anna Dumitriu, Alex May, Benjamin Bacon, Gene Kogan, Sarah Grant, and Vivian Xu. The works are understood as artistic research on the interface of the biological and the technological.
Read more
Exhibition
Käthe Wenzel | So Kanno | Sofia Crespo
1 May - 27 June 2021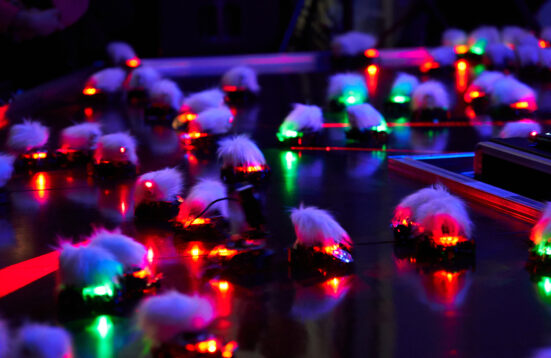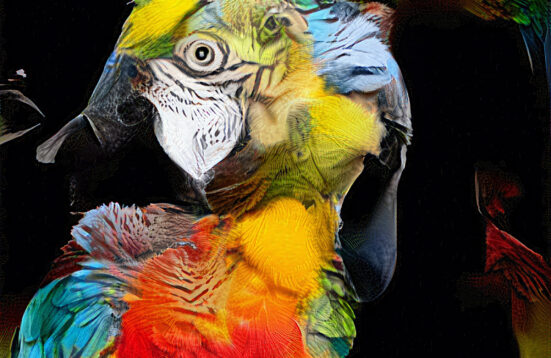 The exhibition project presents research based artistic positions on swarm behaviour, questioning the traditional concept of "nature" and explores the interface of the biological and the machine. Käthe Wenzel has created interfaces between the biological and the machine in her project Bone Bots. These hybrid electronic animals blur traditional categories of "technology" and "nature".
So Kanno combines design and computer science with digital art and has been working extensively on robotic systems and swarm robotics in recent years. His new work is inspired by the synchronous behaviour of insects such as fireflies. Sofia Crespo works on the representation of artificial life and generative forms of life. One of her main focuses is the way organic life uses artificial mechanisms to simulate itself.
Read more
Archive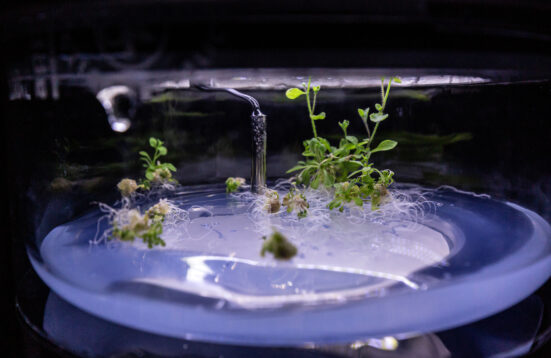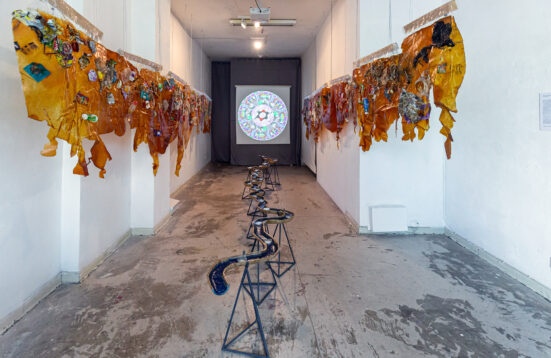 Exhibition
New Artistic Positions on M/otherhood, Life and Care
Sonia Levy | Mary Maggic | Naja Ryde Ankarfeldt | Baum & Leahy | Špela Petrič | Margherita Pevere | Ai Hasegawa | Nicole Clouston | Cecilia Jonsson | Tarah Rhoda
28 August - 4 October 2020
The exhibition presents new artistic works by eleven international women and non-binary artists (installations, video, objects, performance). Reflecting on the current conditions of our world (environmental changes, gender aspects, biopolitics, etc.), the artists' positions propose an 'aesthetics of care' as the basis for inter-species coexistence.
Read more