HACKERS, MAKERS, THINKERS
Collective Experiments in Social Fermenting
Irene Agrivina | Interspecifics | Pei-Ying Lin | Cammack Lindsey | Constanza Piña Pardo | Rice Brewing Sisters Club
Following two years of social distancing and isolation Art Laboratory Berlin devotes 2022 to exploring what social possibilities can be thawed and revived. The project Hackers, Makers, Thinkers proposes that Doing it With Others (DIWO) can be a way of rebuilding and re-energizing damaged social relations. We are interested in an open culture based on reciprocity, cooperation and exchange on a global level. Combining Berlin-based artists and venues with artists from Latin America and Southeast Asia, this project proposes art-making as a tool for social empowerment, knowledge acquisition, collaboration, and working together. The group exhibition, an interdisciplinary conference, artist workshops and performances offer ways of 'social fermenting'.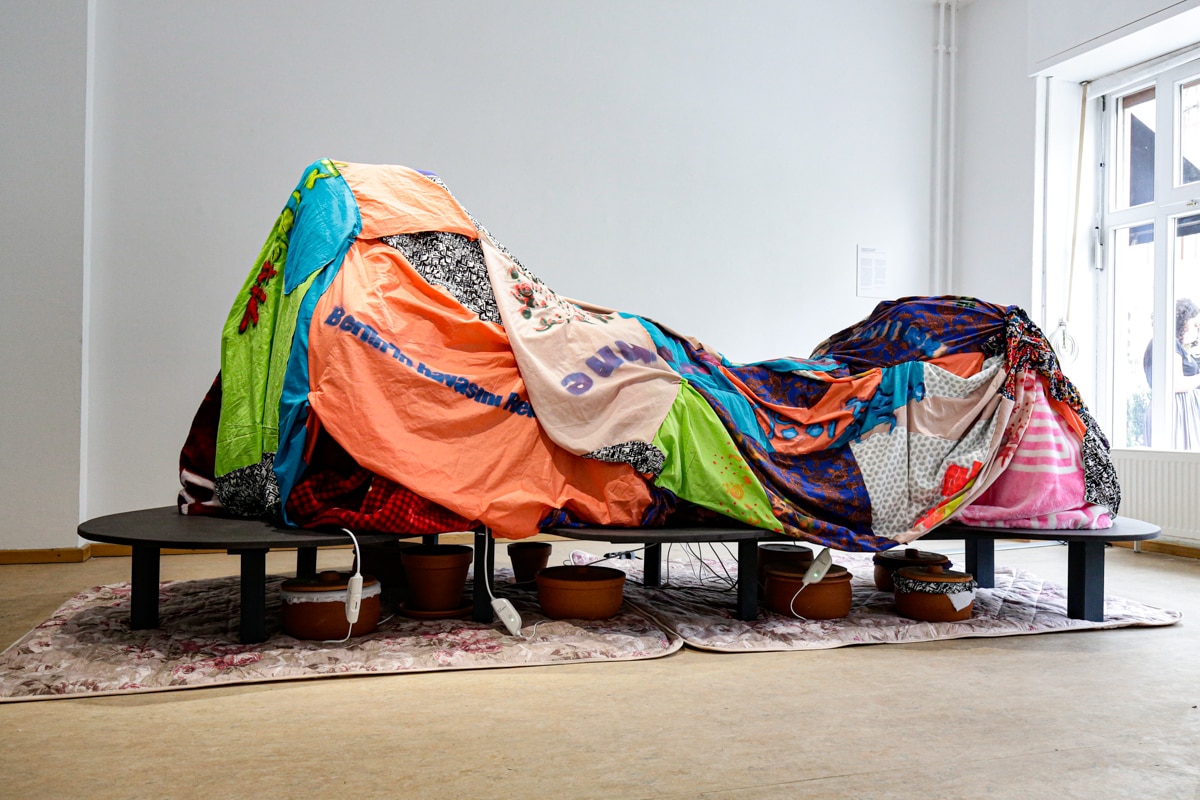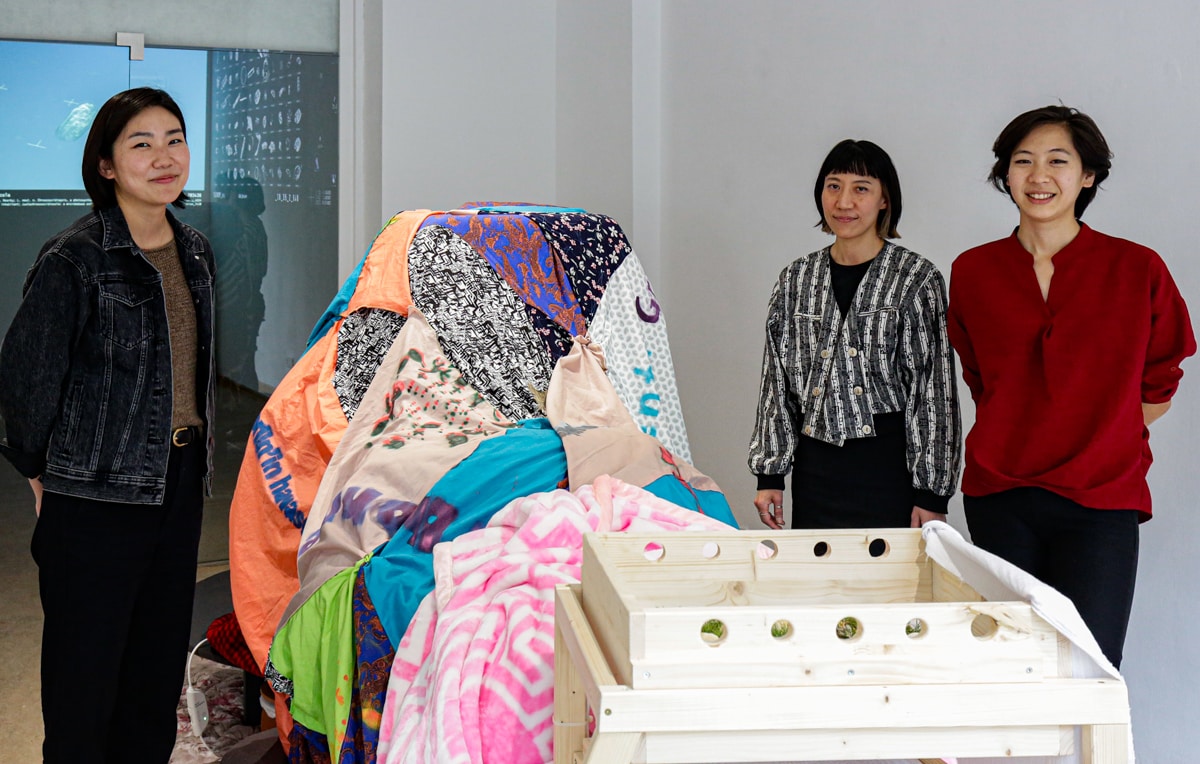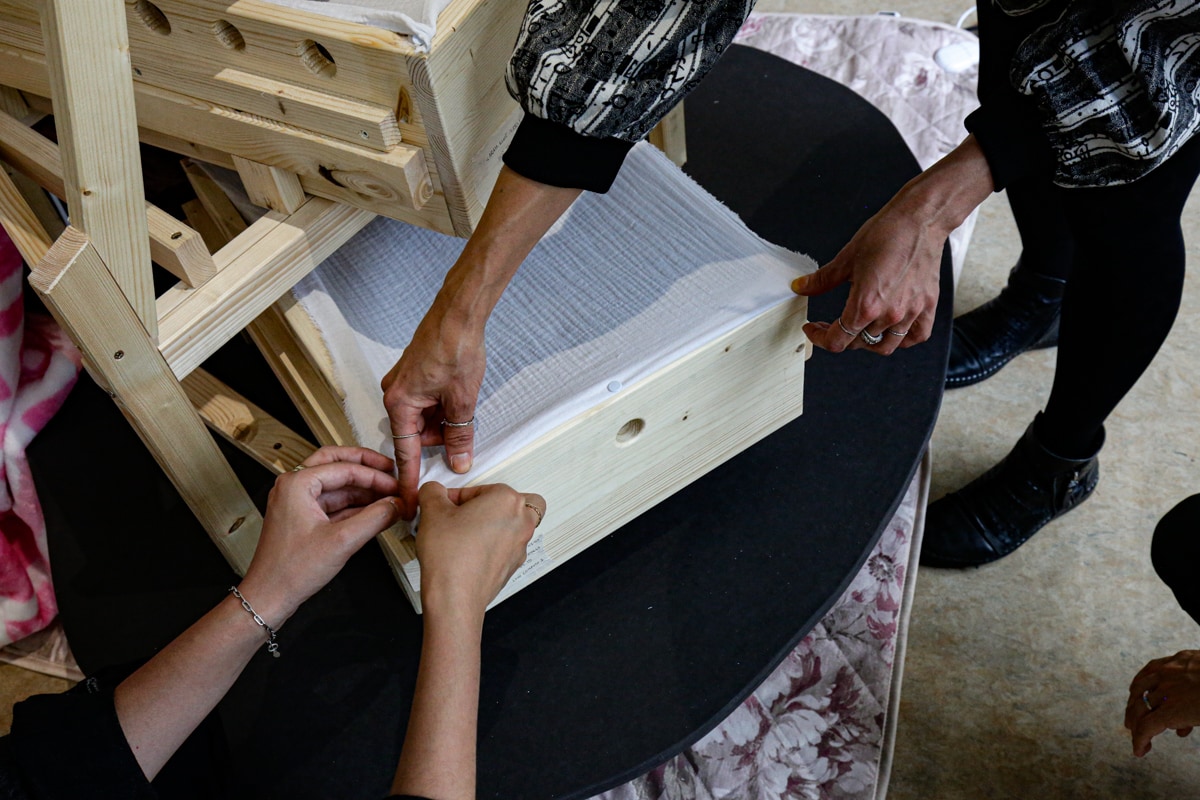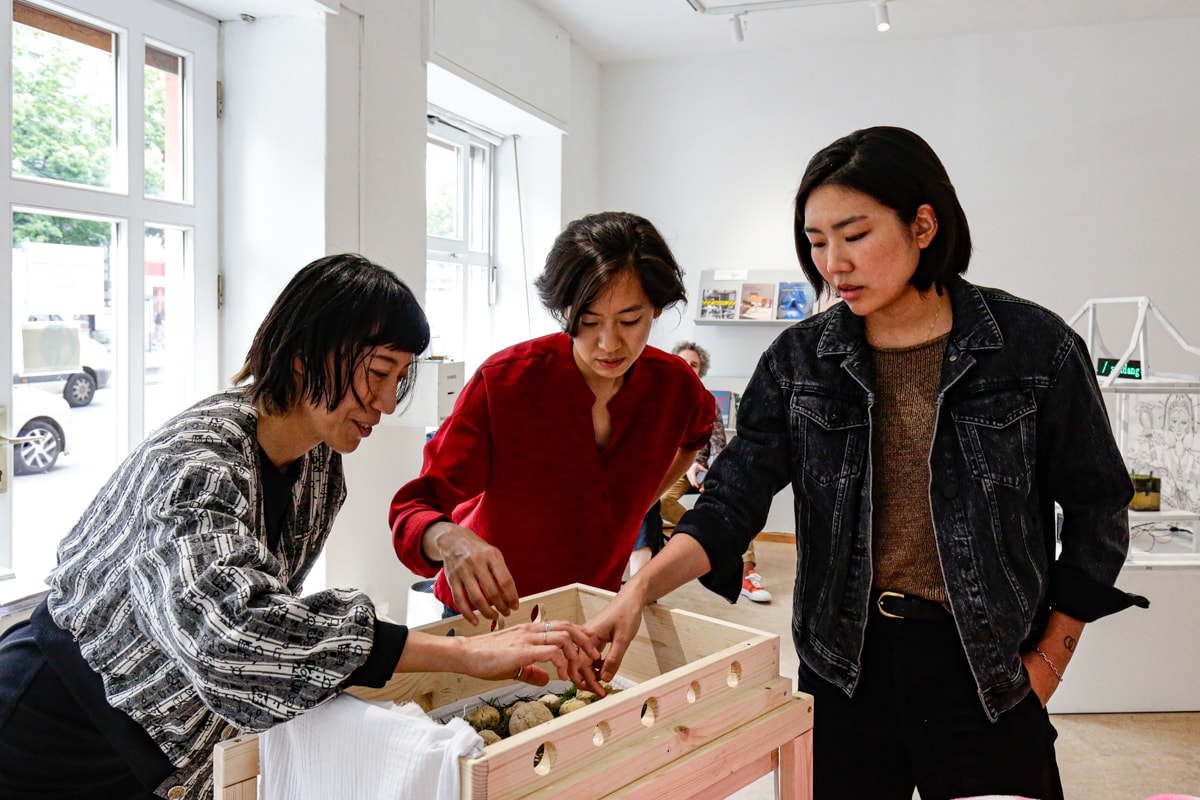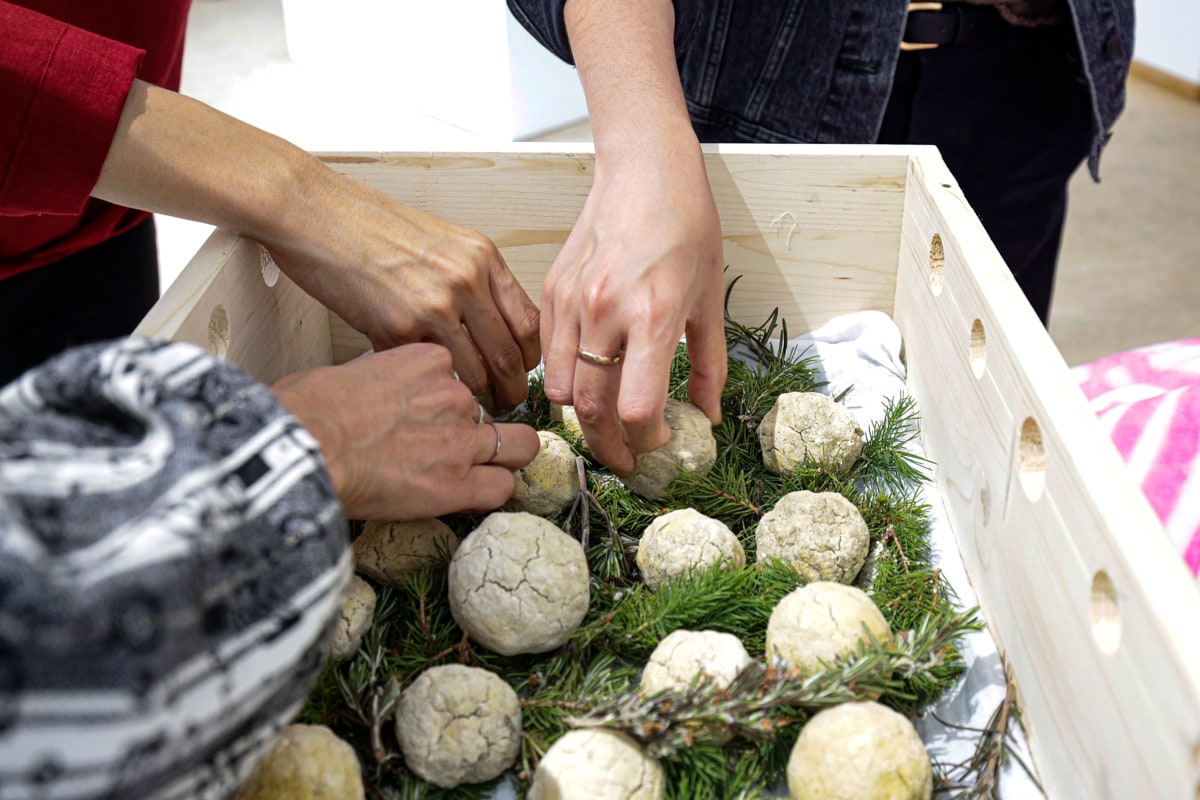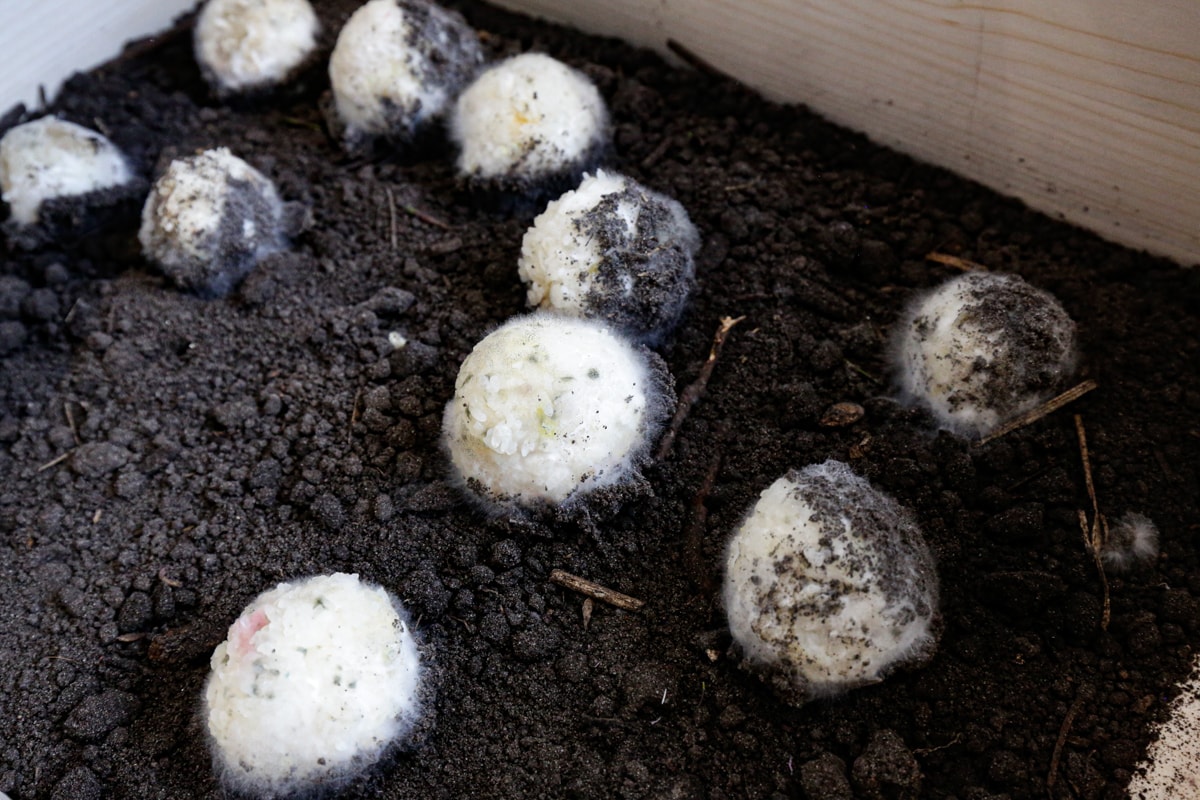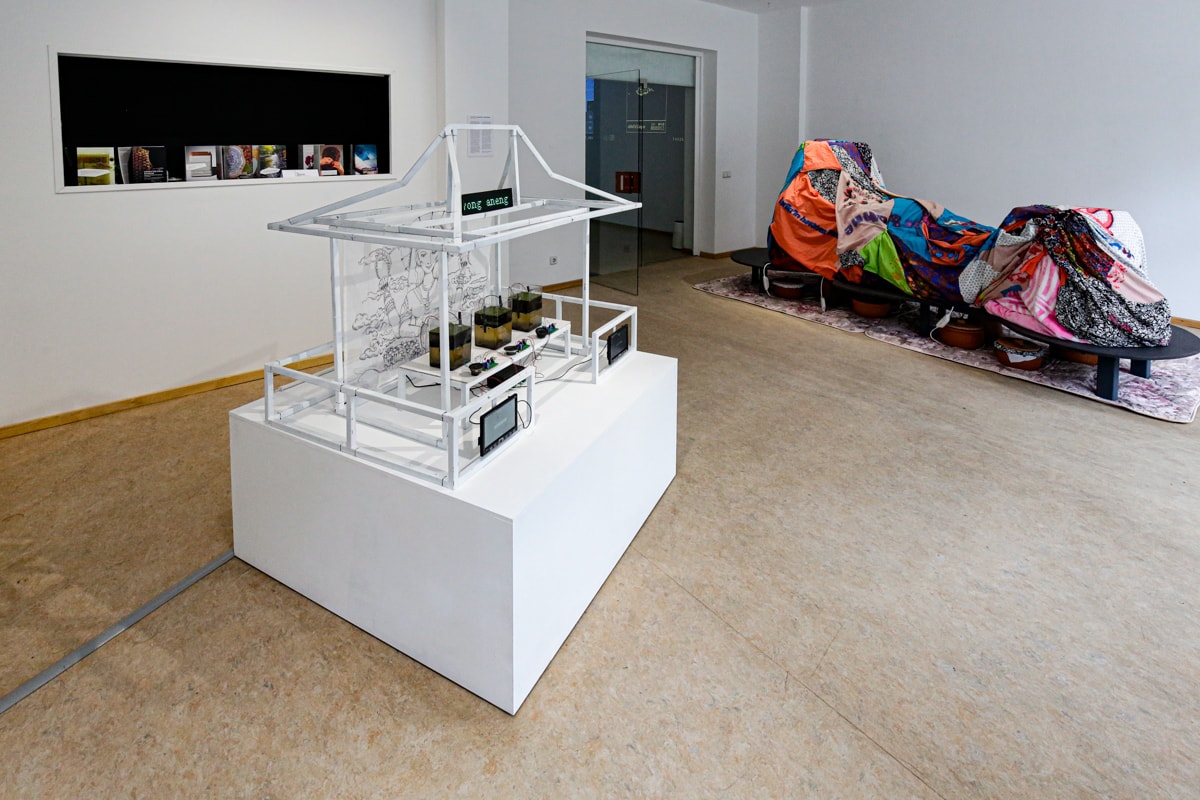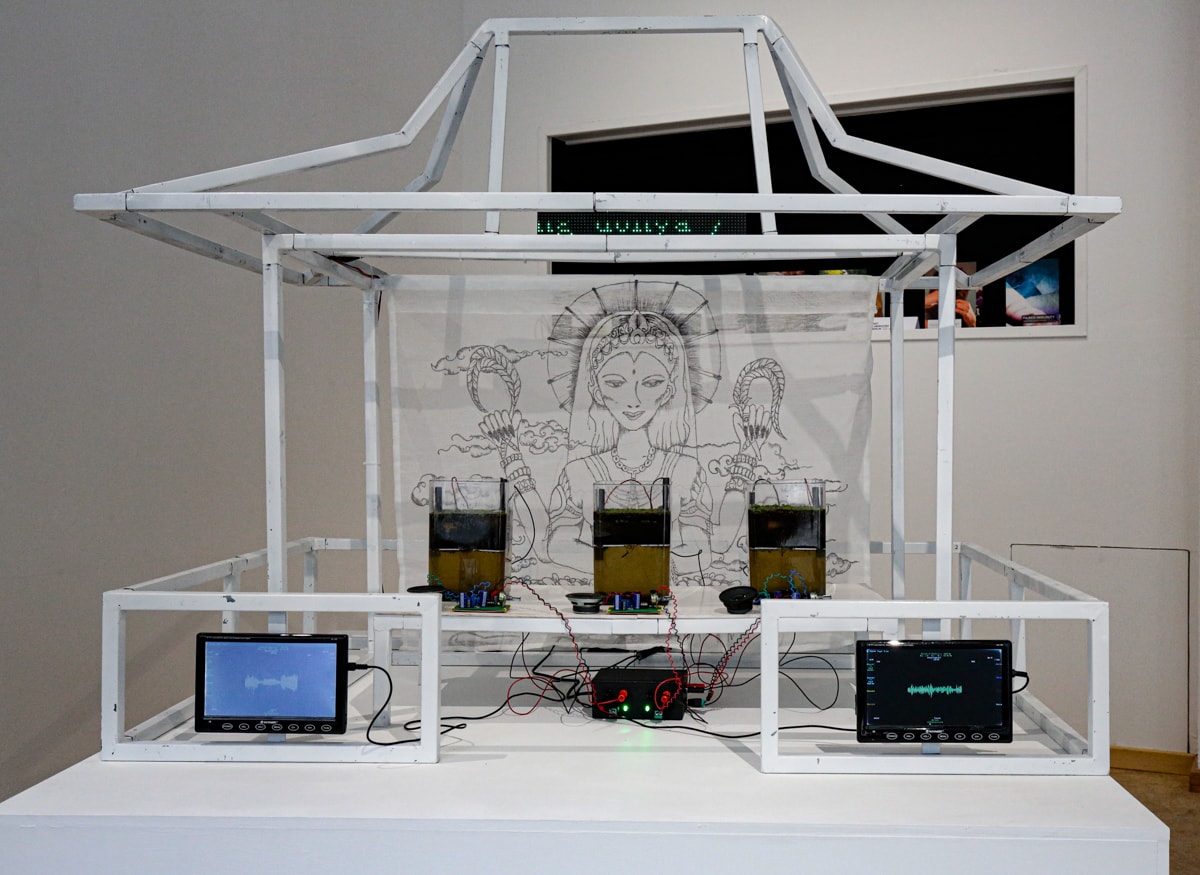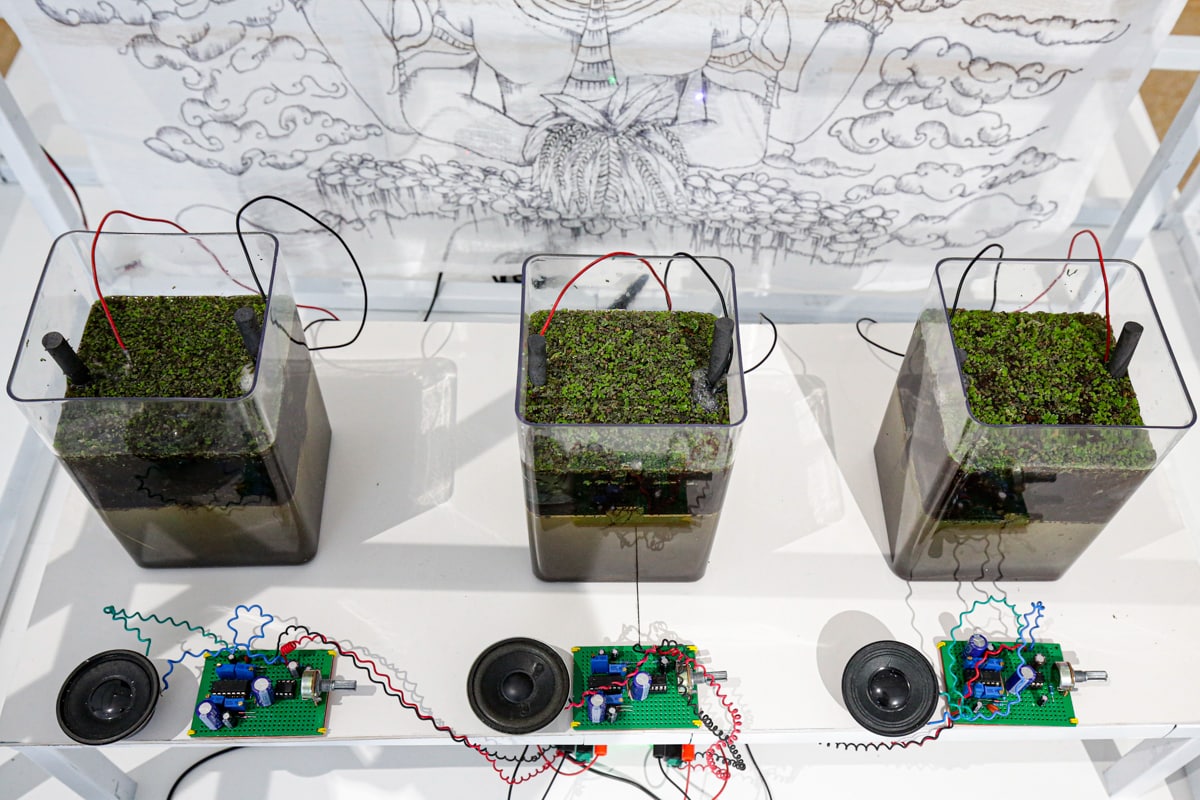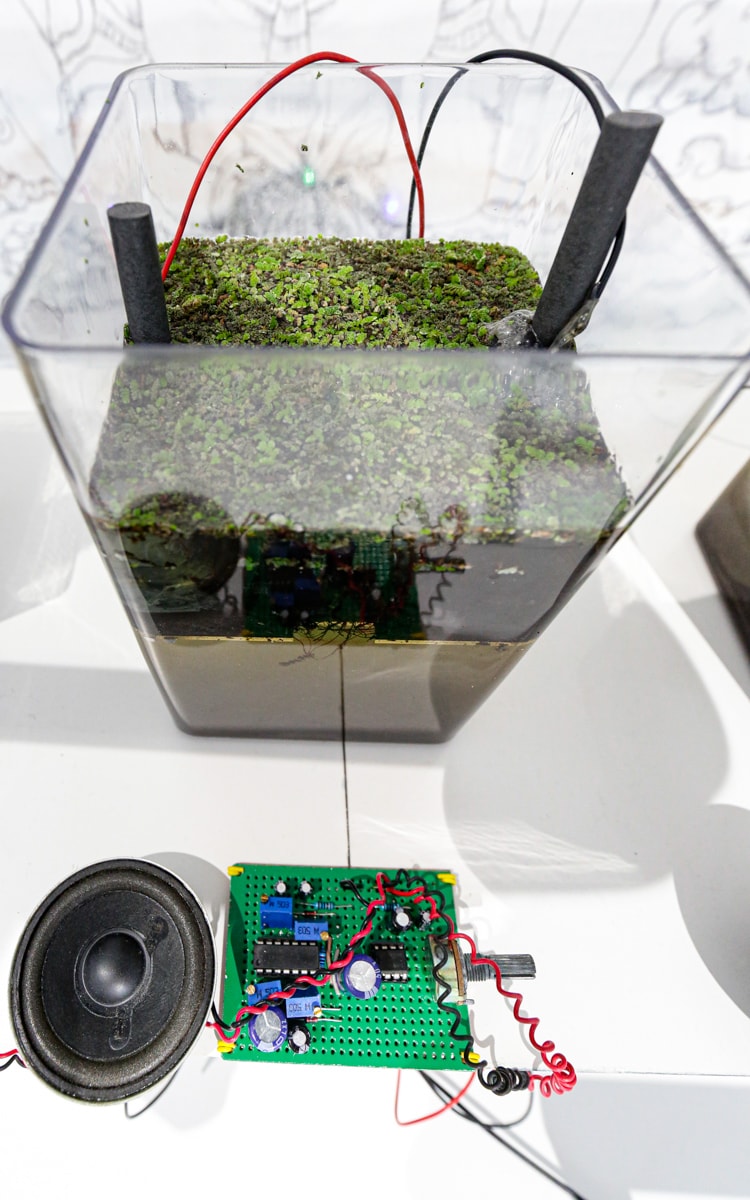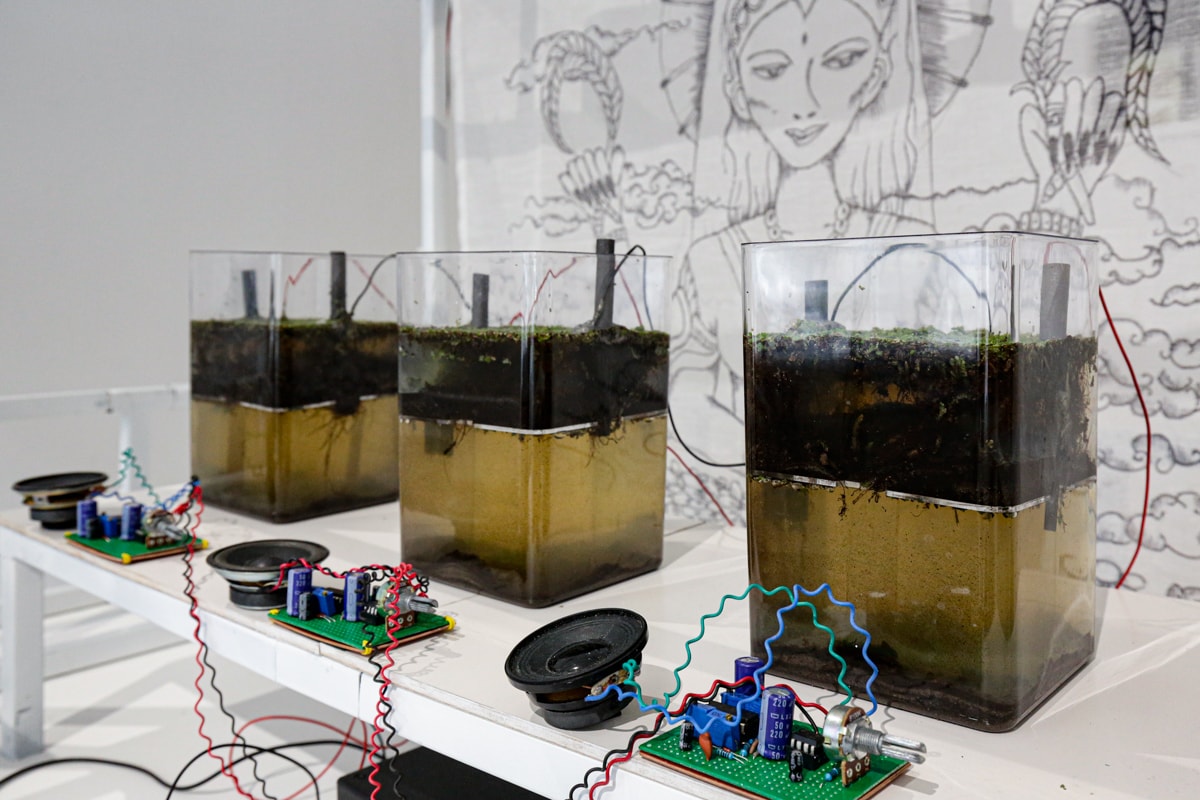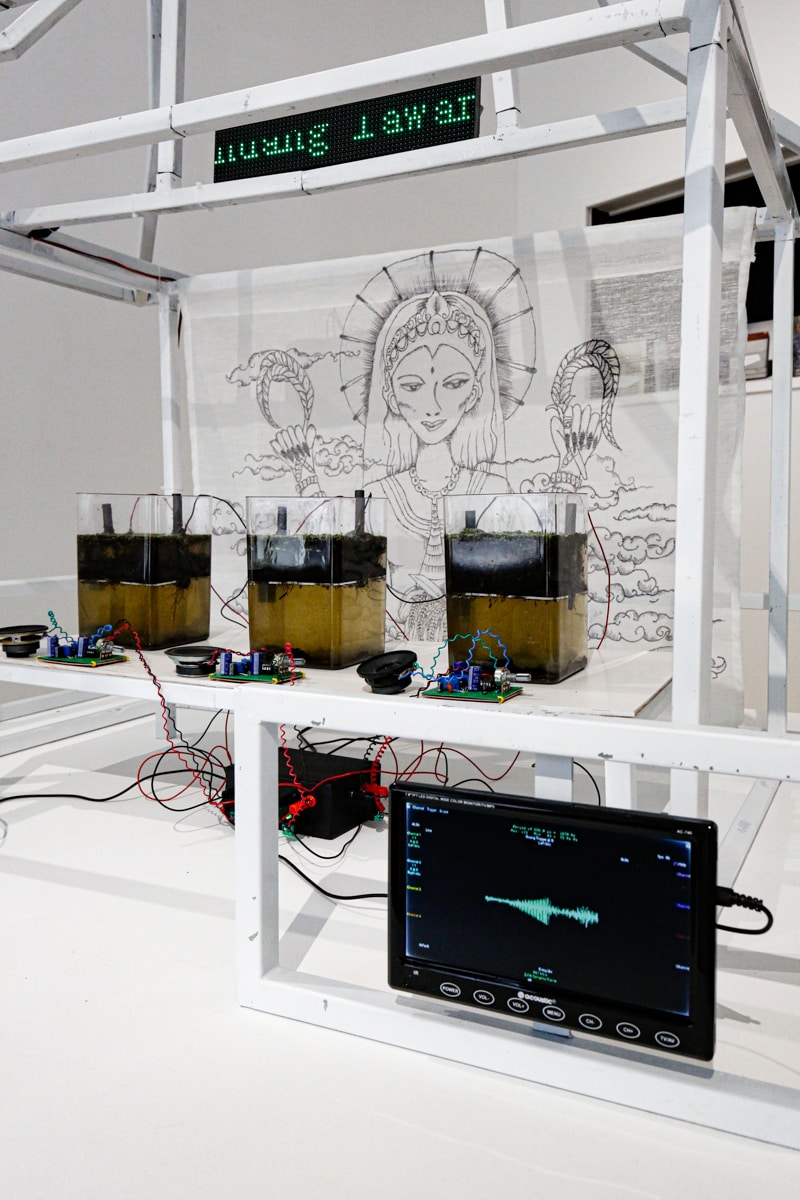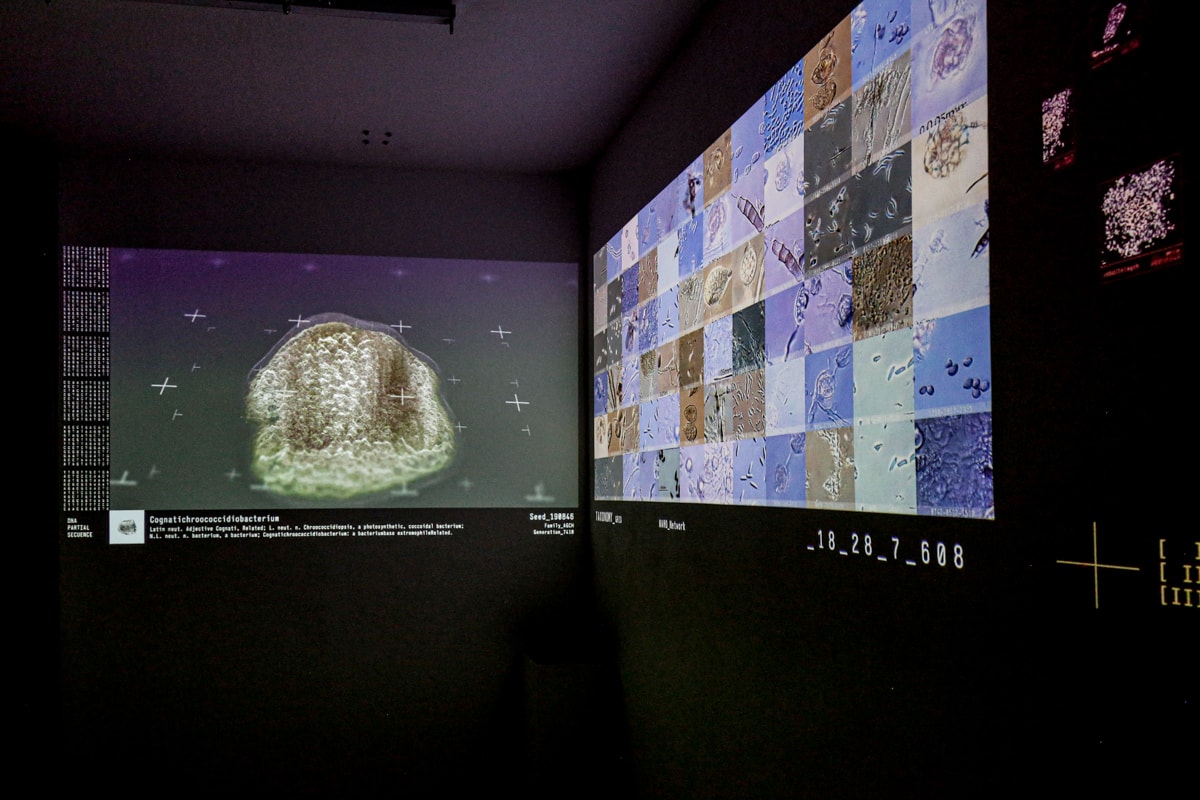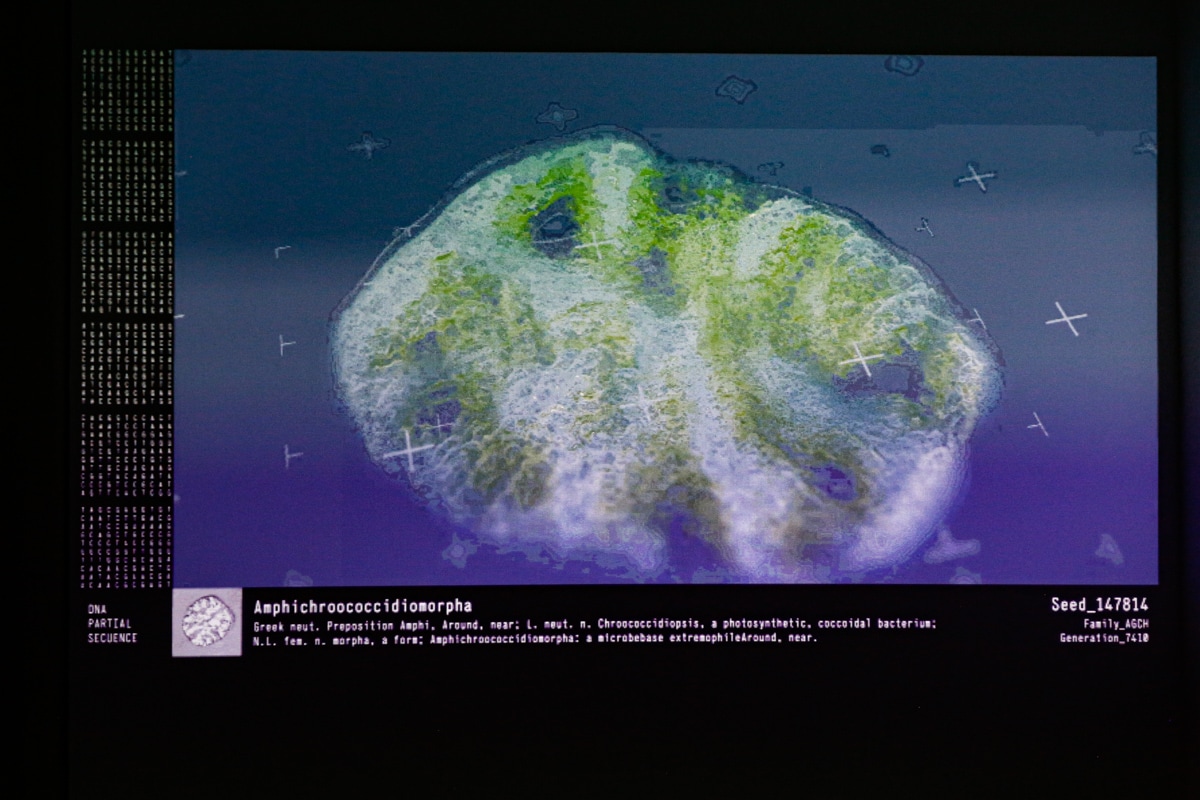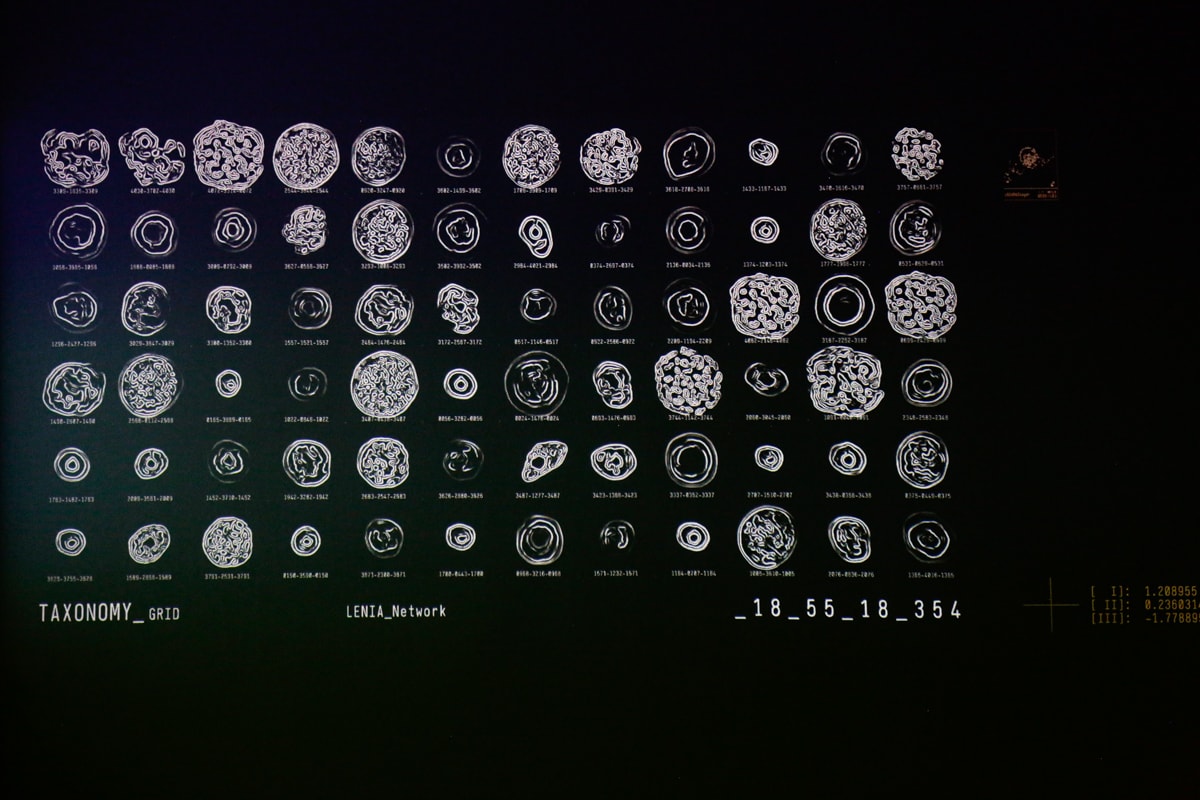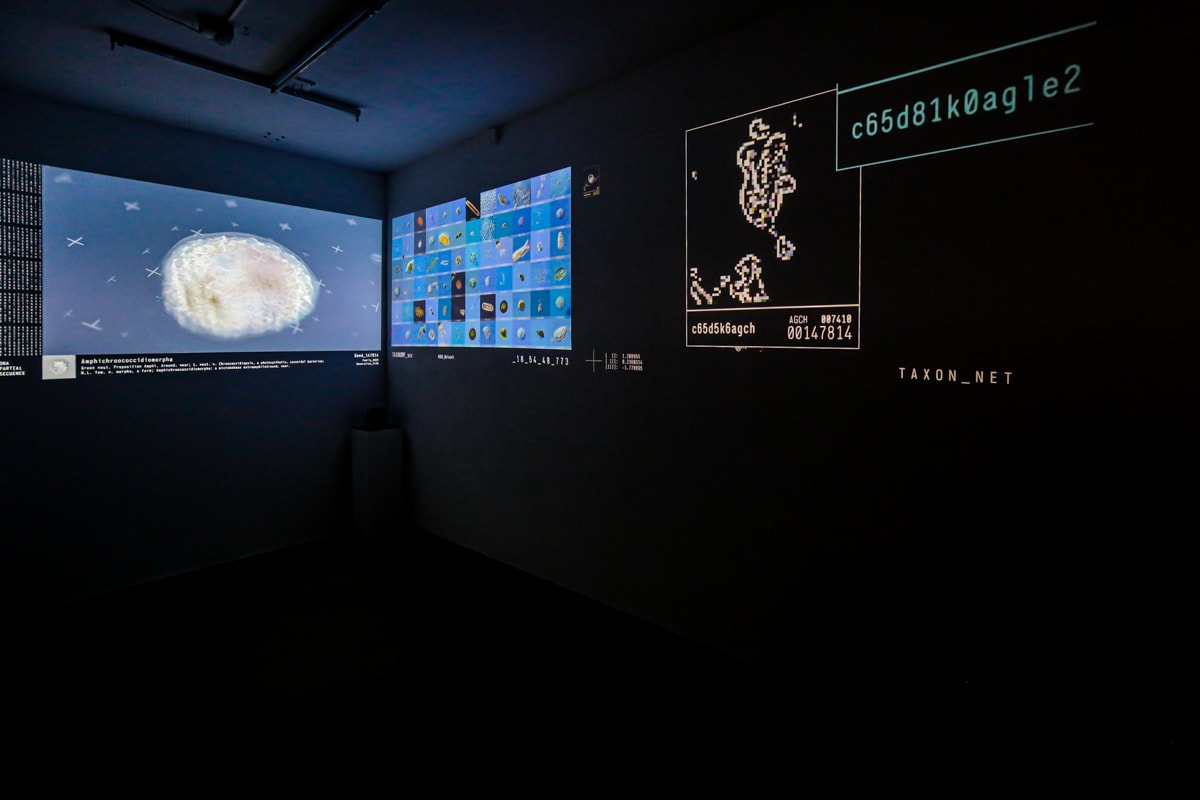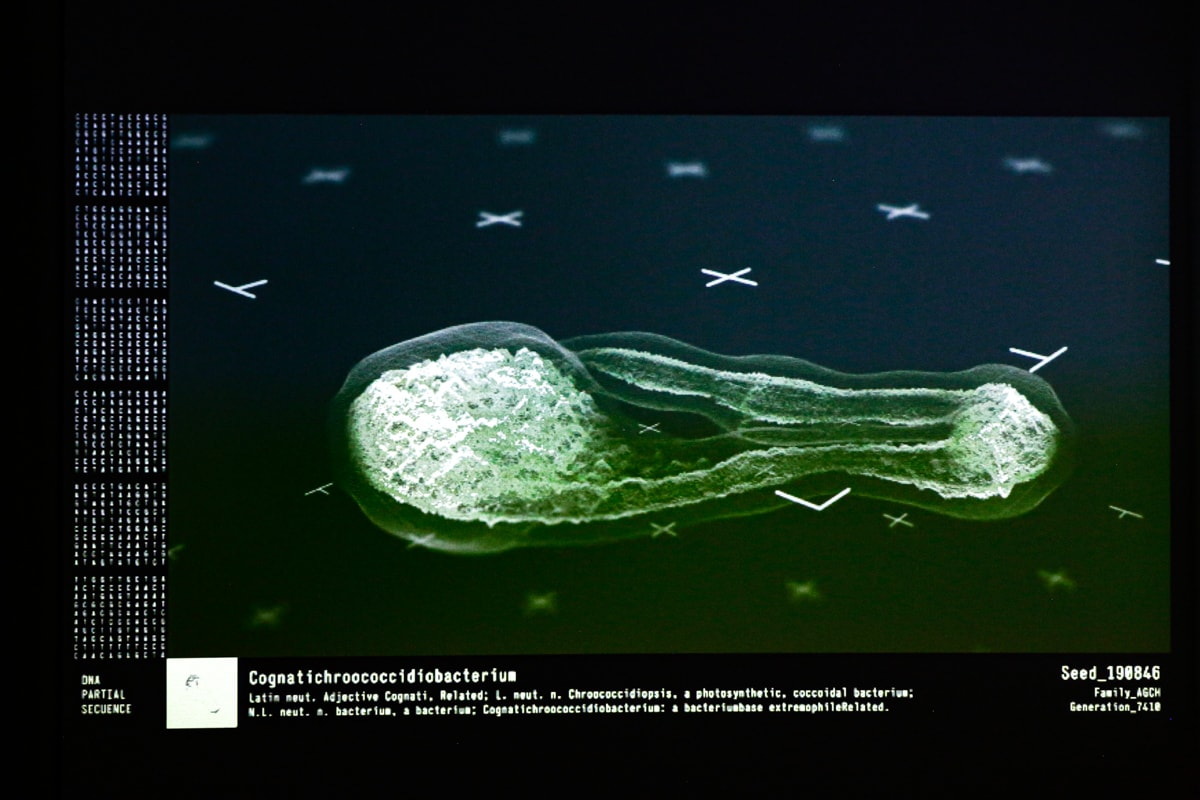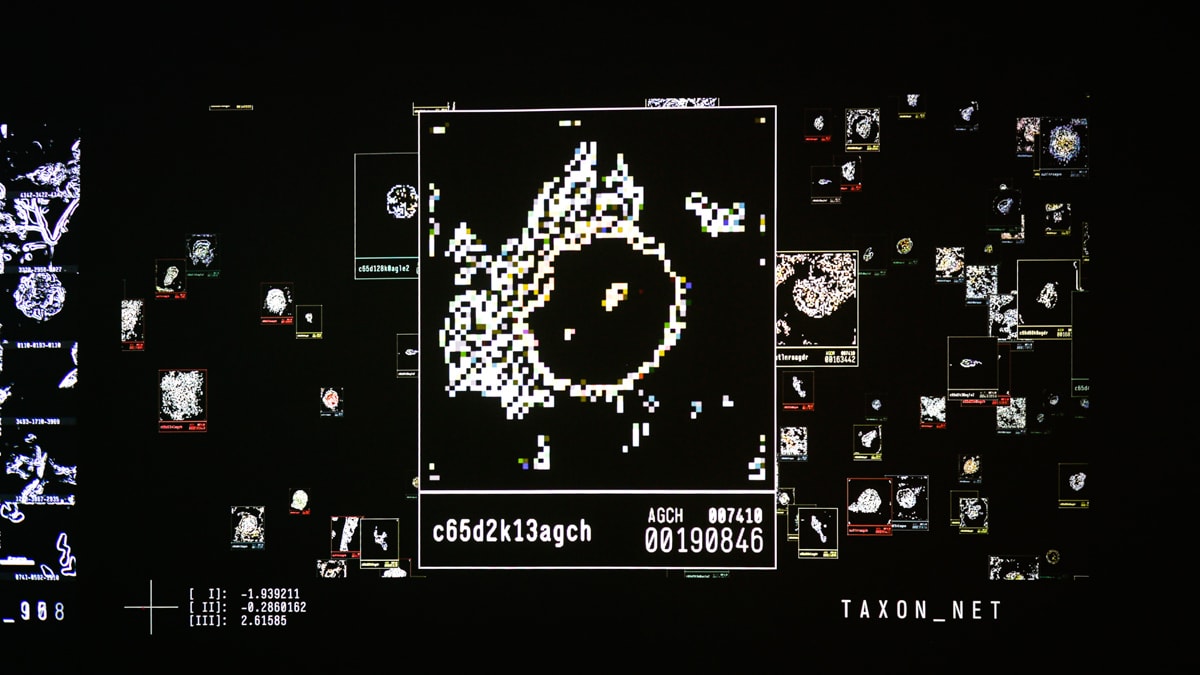 TERRESTRIAL-CELESTIAL is a new work by the South-Korean artist collective Rice Brewing Sisters Club (RBSC) realized during their 2022 Berlin residency. Basing their artistic research on social fermentation, they collaborate with local urban gardeners, exploring human-nonhuman companionships, decolonial histories and local belief systems through the intercultural resonance of collective conversations and actions. The project Entangled Beauty. A Perfect Marriage by Indonesian artist Irene Agrivina combines traditional farming practices, art and biology. With this installation, which is a power source, a biobattery, the artist also discusses the phenomenon of symbiosis by combining water plants with cyanobacteria. The installation Codex Virtualis by the Mexican collective Interspecifics is an aesthetic journey through an ecosystem of neural networks and algorithms. The work is an Artificial Intelligence art-science research framework for the image synthesis and evolution of an open-ended taxonomic collection of speculative life forms.

Taiwanese artist and designer Pei-Ying Lin is interested in viruses, especially those that are beneficial or crucial for human survival. Her project Virophilia has evolved both as an artist book and installation, and also exists as a "Cookbook for the 22nd Century" using foods whose genome has been altered by viruses. In her installation Khipu Chilean artist Constanza Piña Pardo recreates an Inca khipu, a prehispanic knotting method for recording information, made of cotton or camelid fiber strings that store data. Copper wires connected to 180 wool strings create an electronic circuit that amplifies and sonifies the electromagnetic changes present at the installation site. The science-fiction musical installation Holobiont: Relics from the Revolution by artist Cammack Lindsey is an imaginary set inside a factory, extracting toxins from cyanobacteria for transformation into profitable products. The performance of the same name discusses the symbiosis between an intersectional working class and toxic cyanobacteria.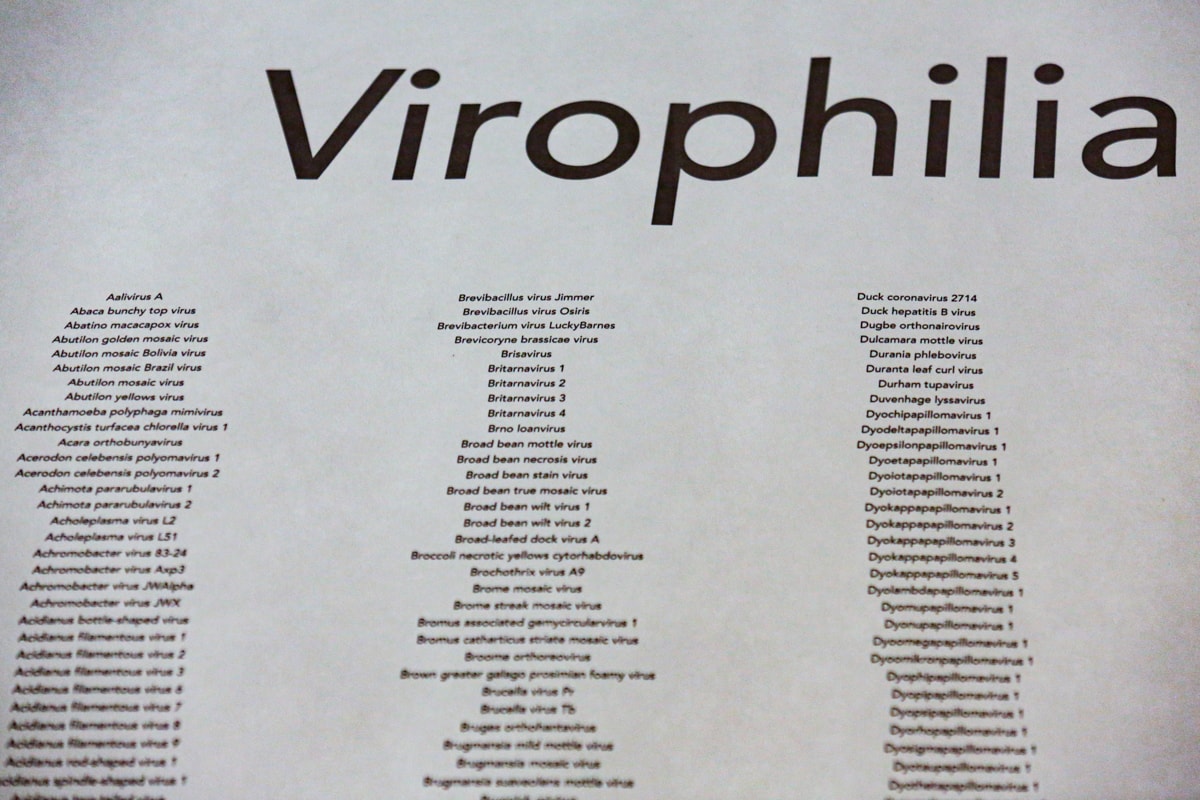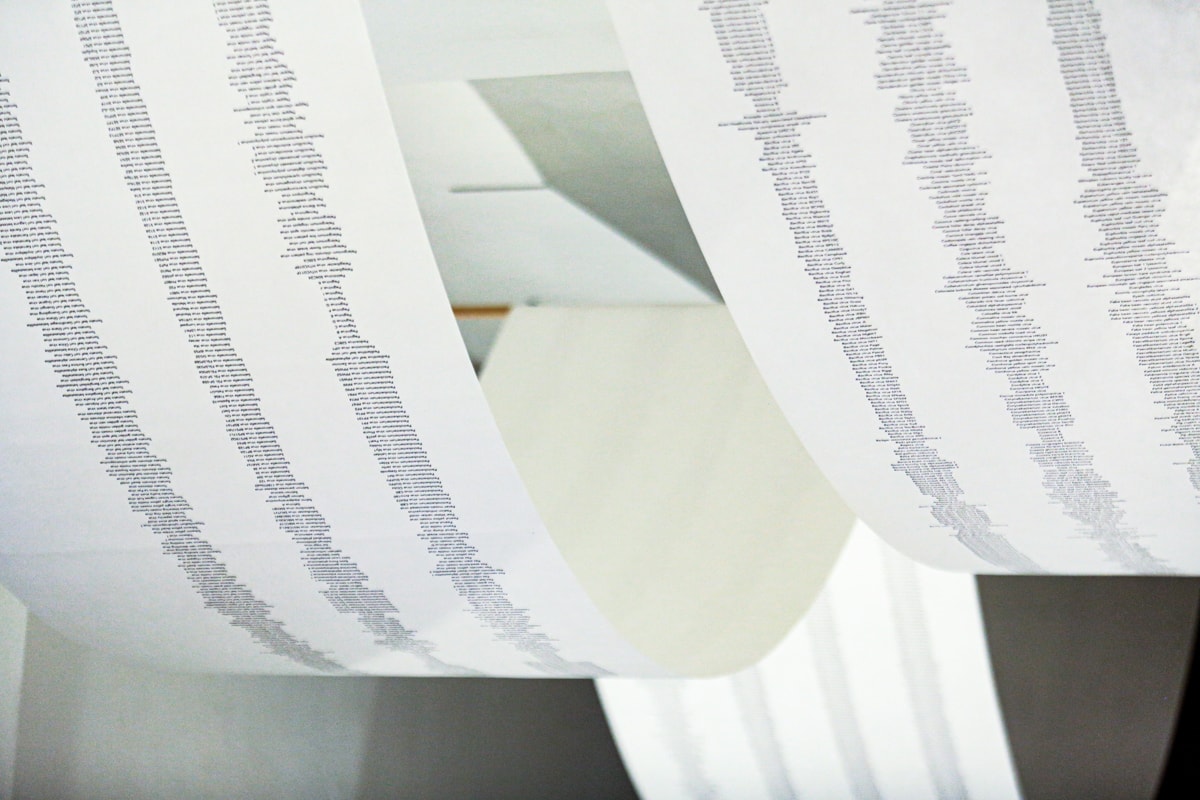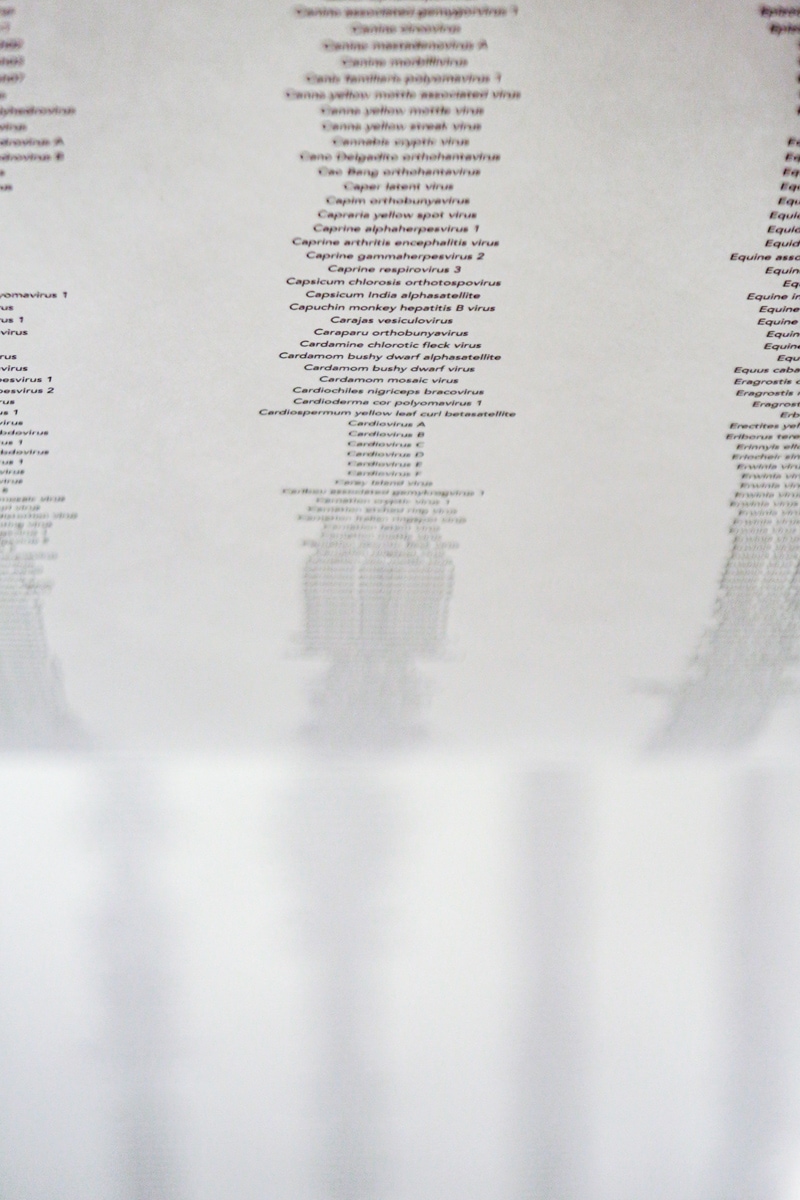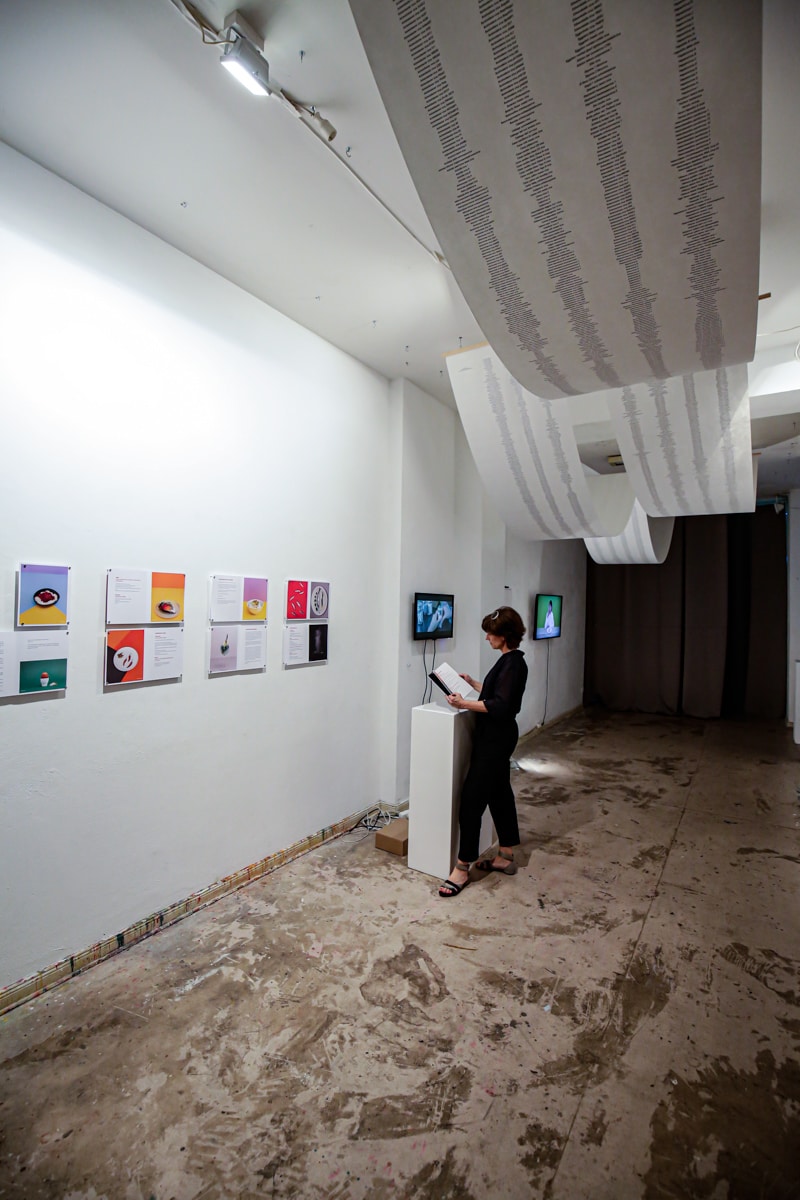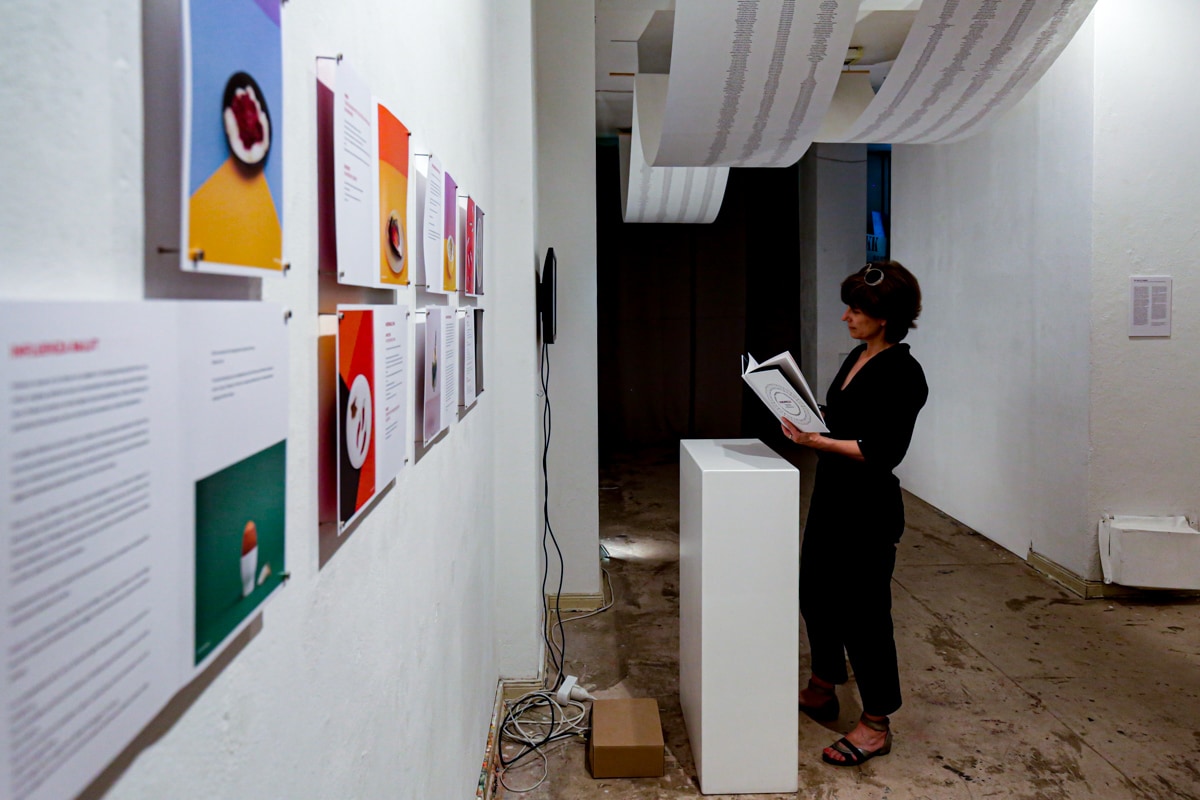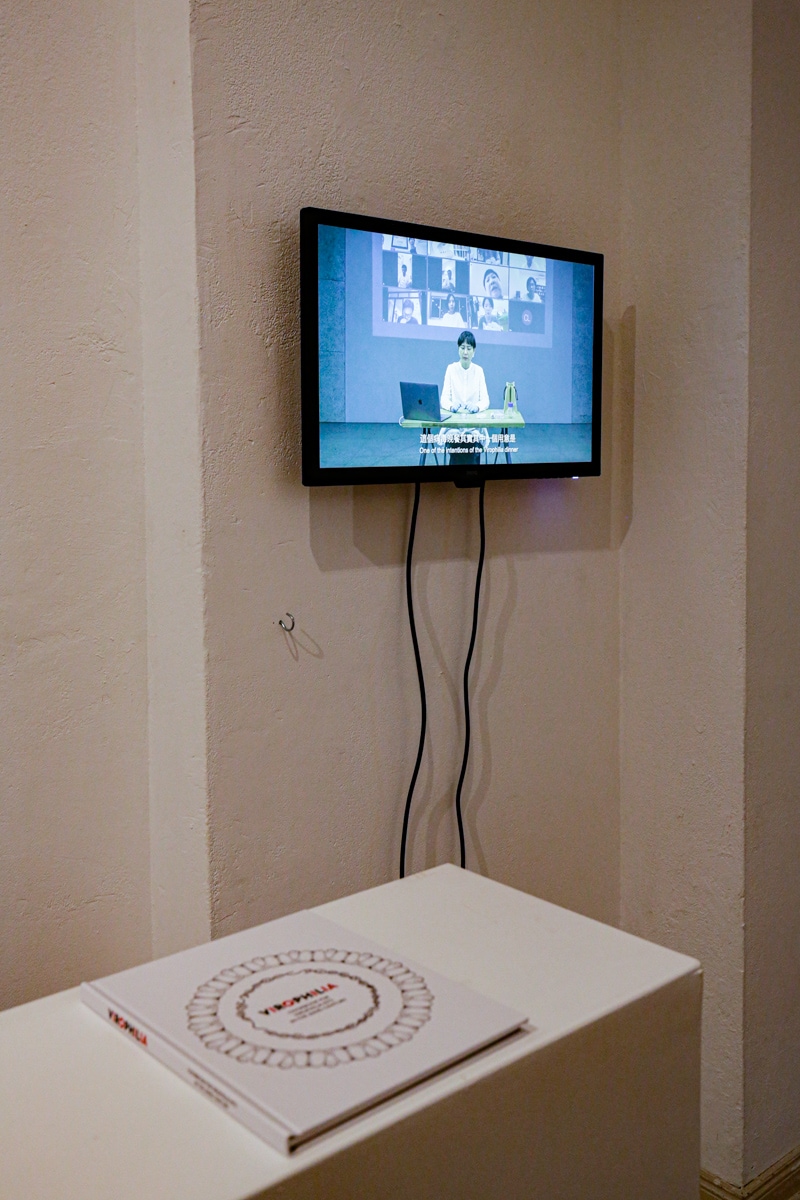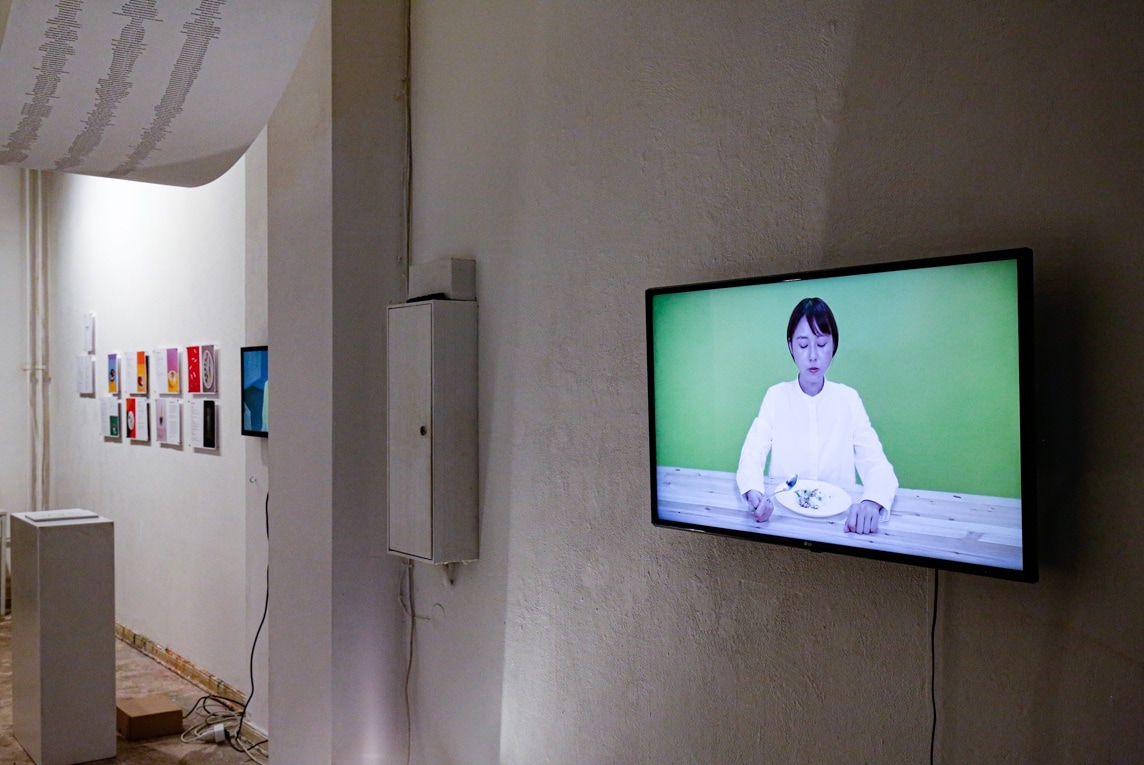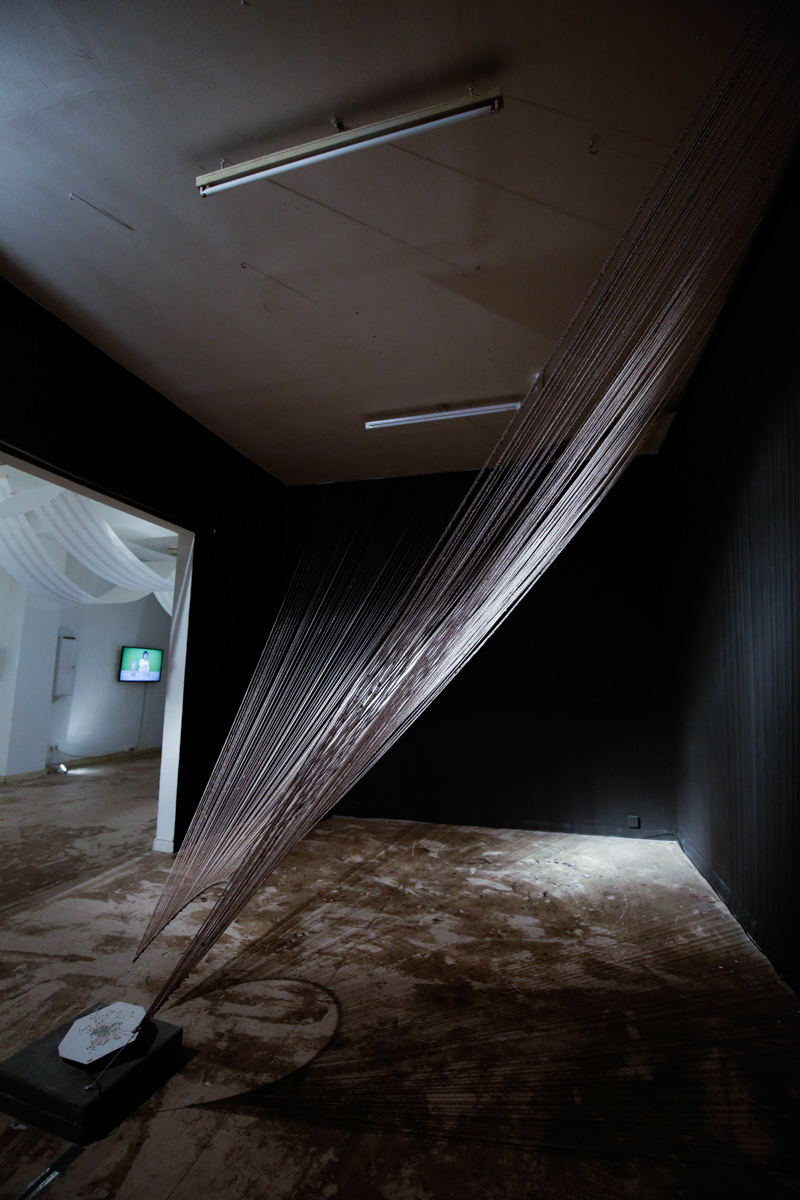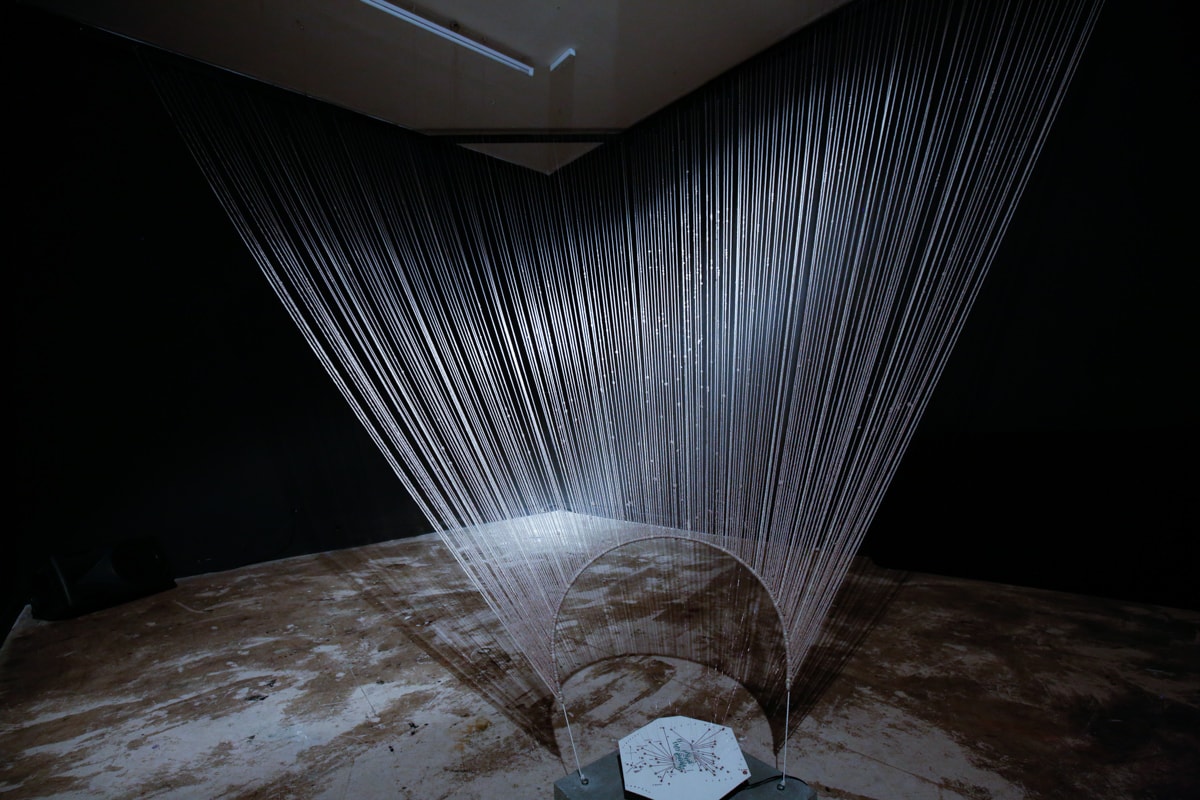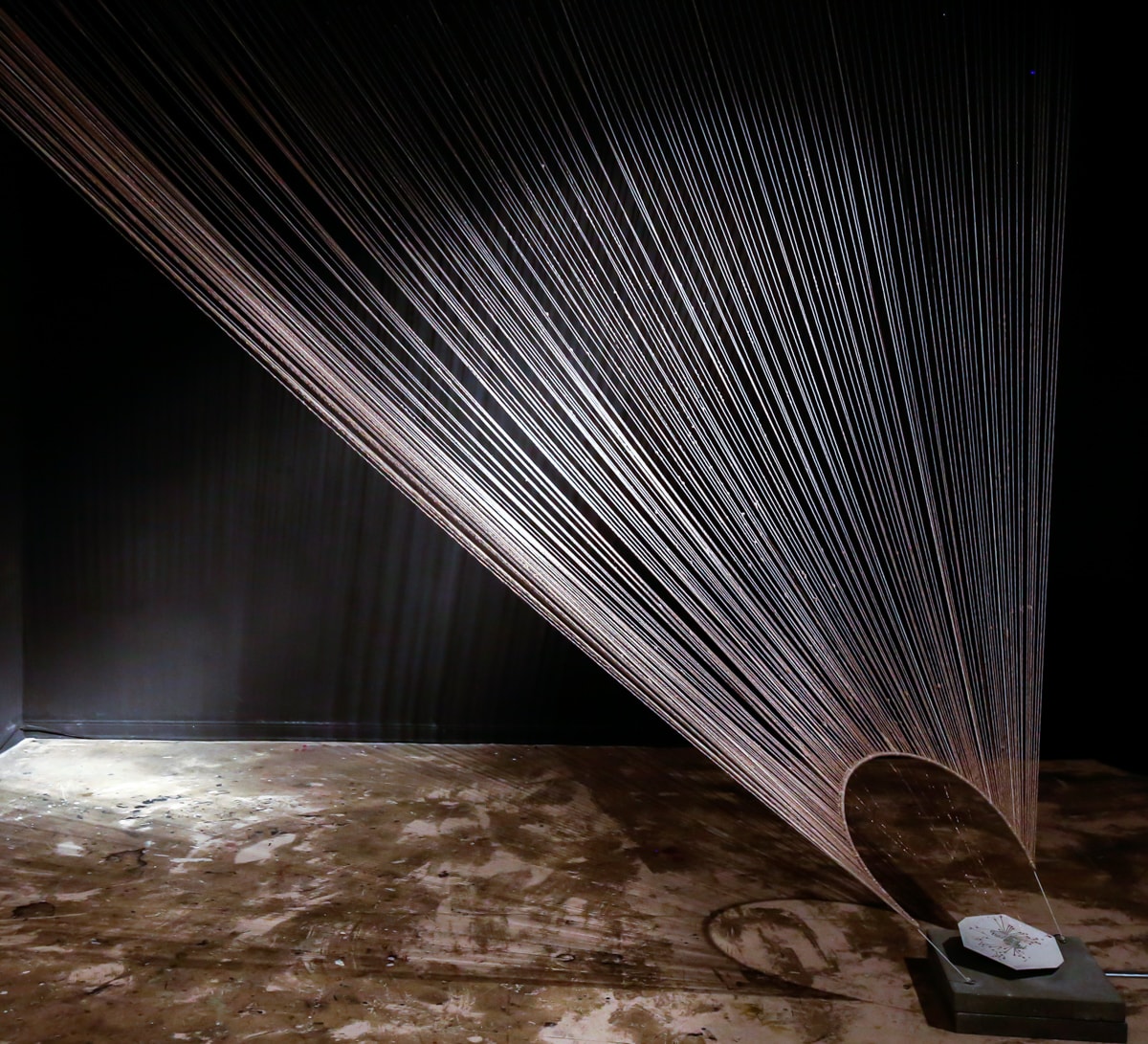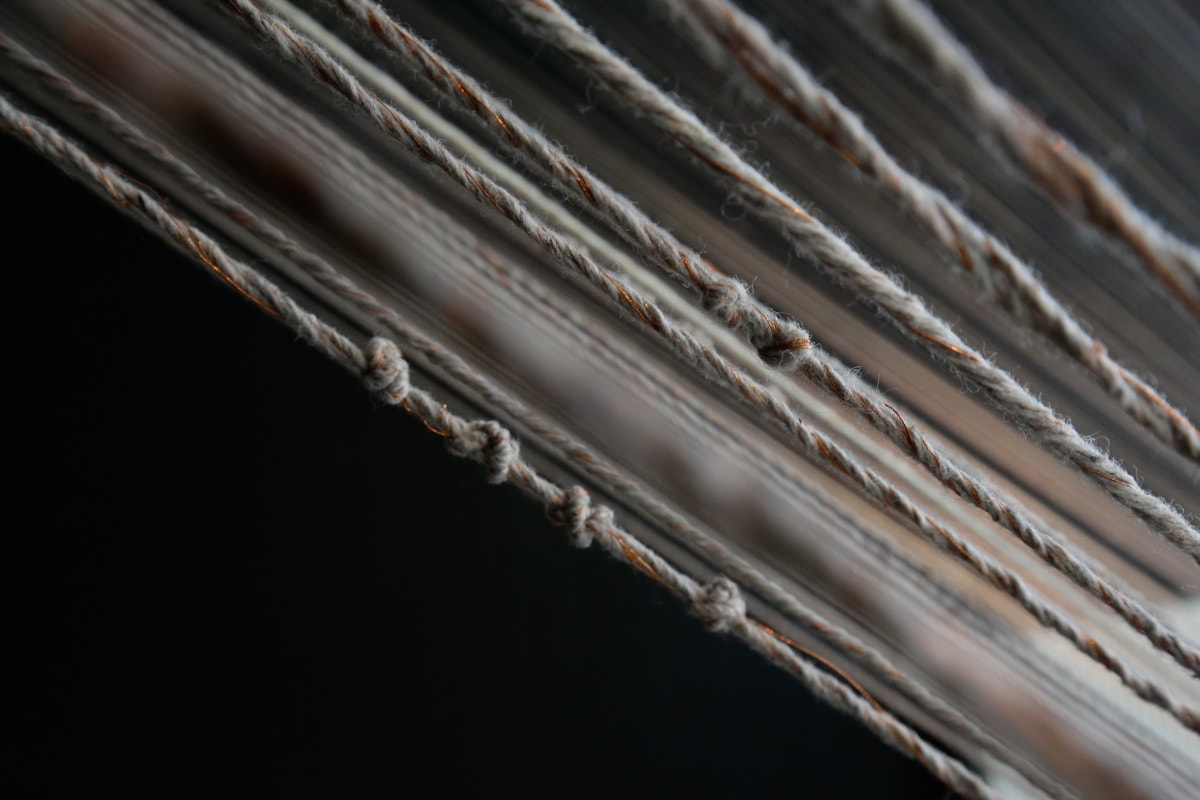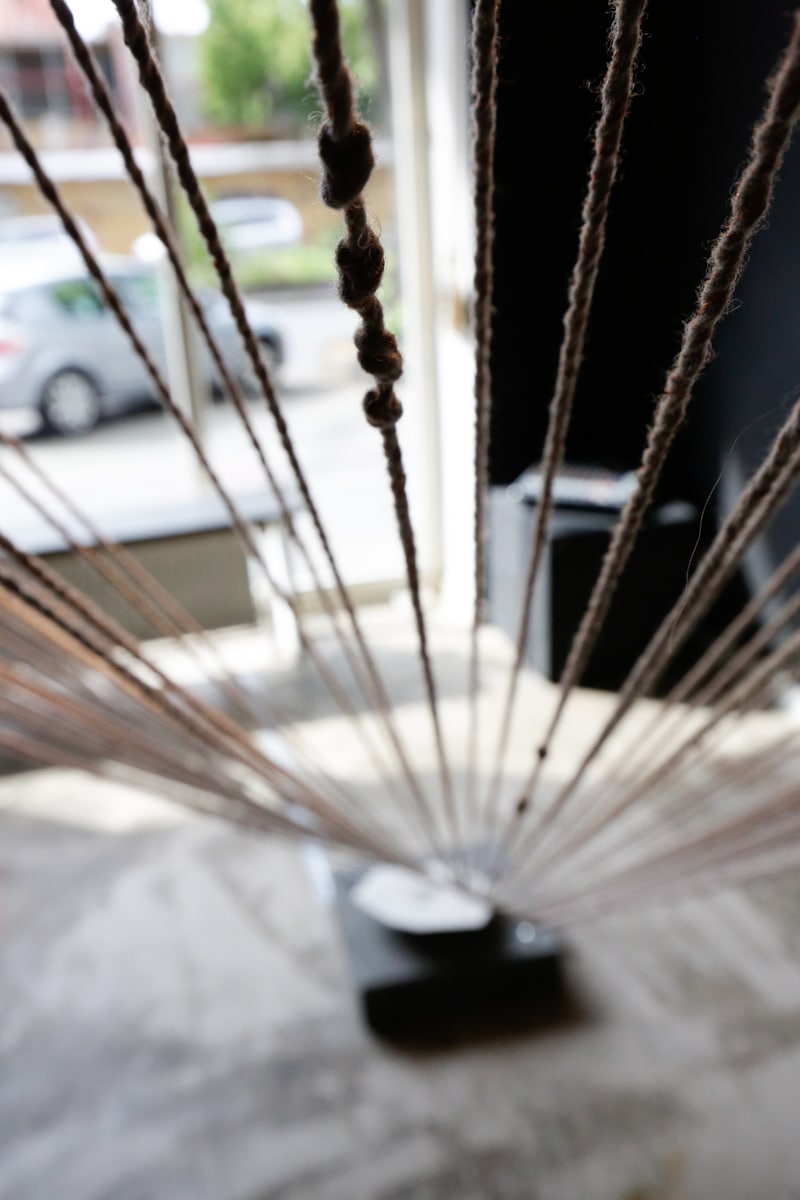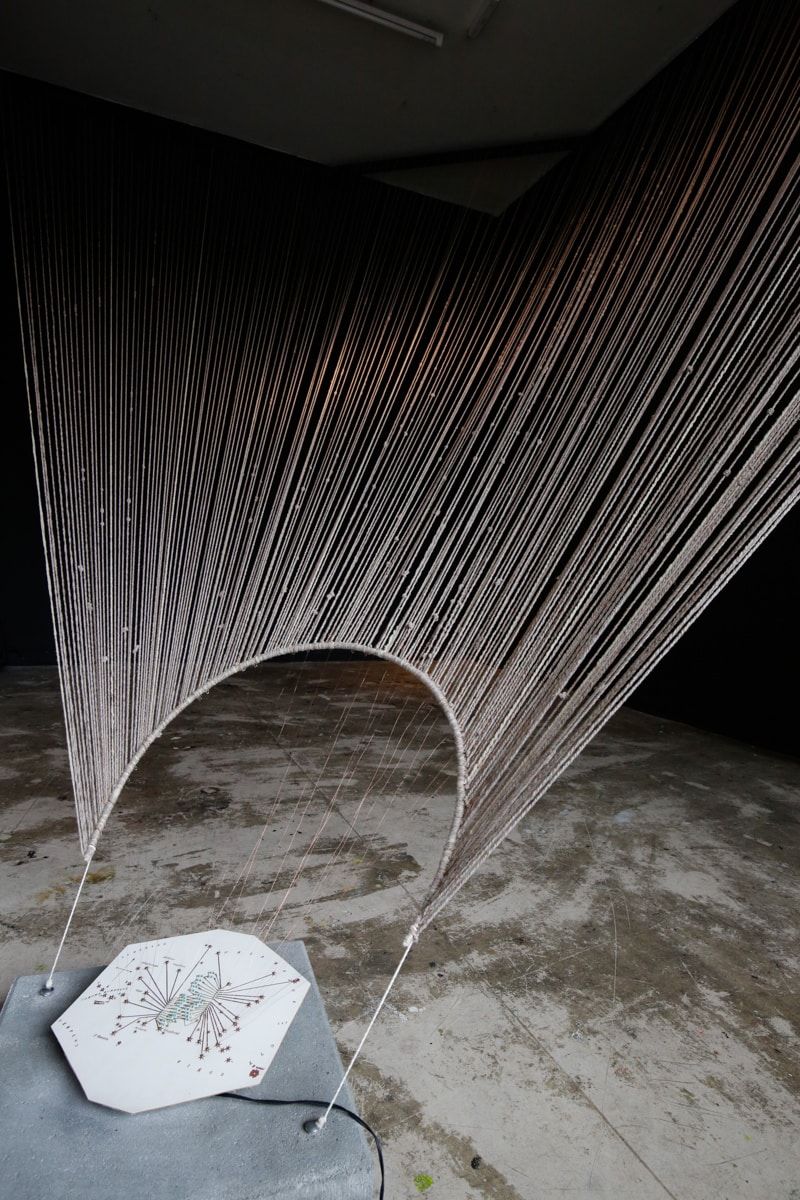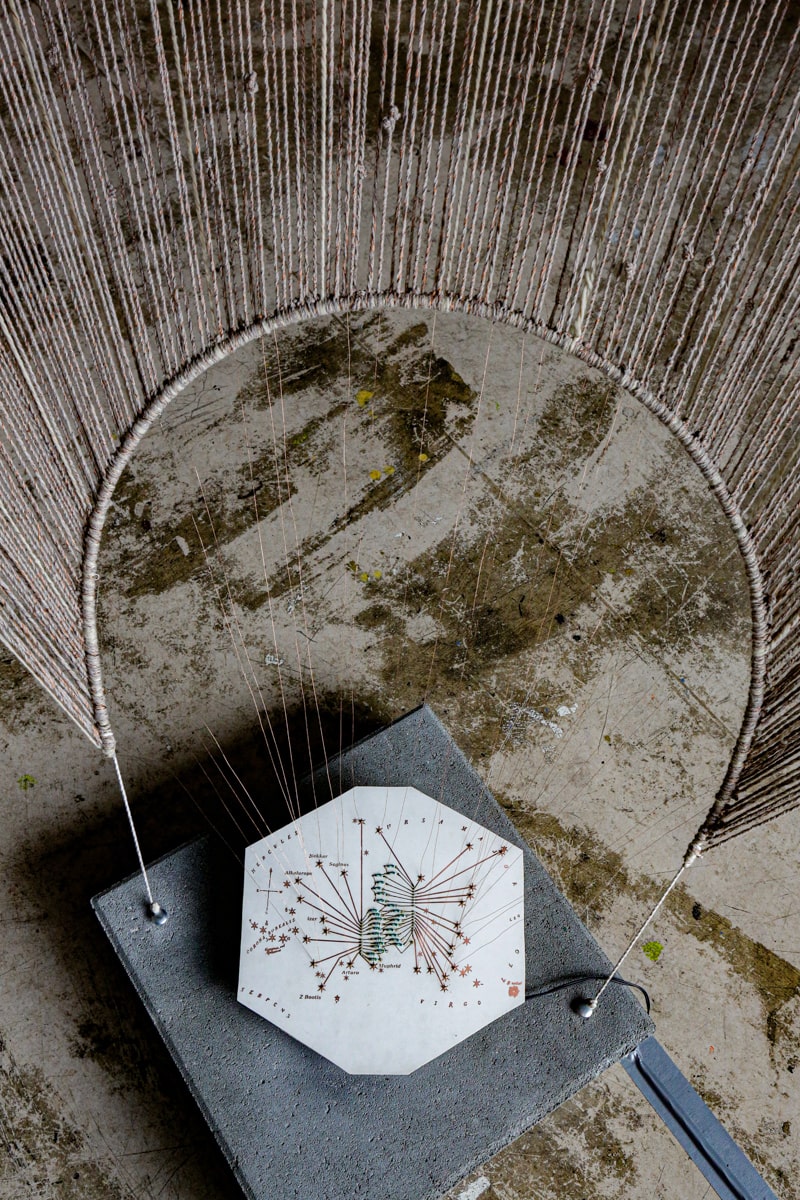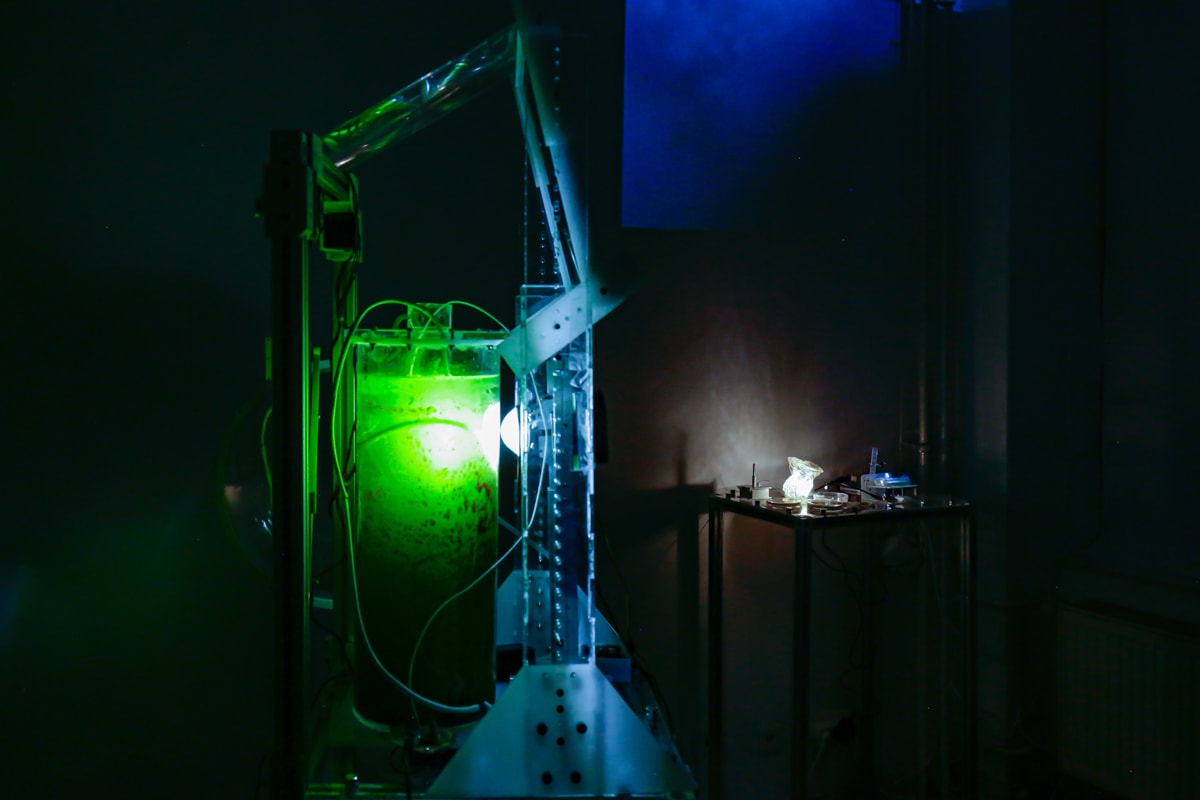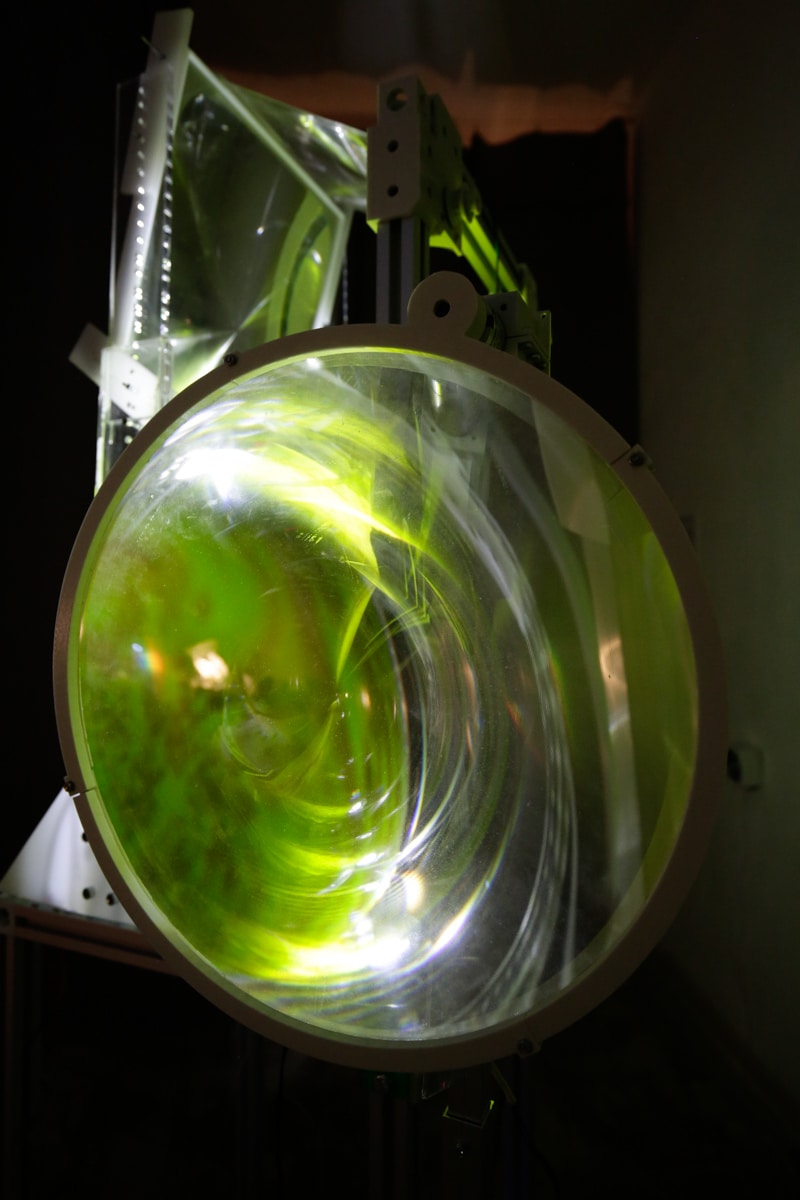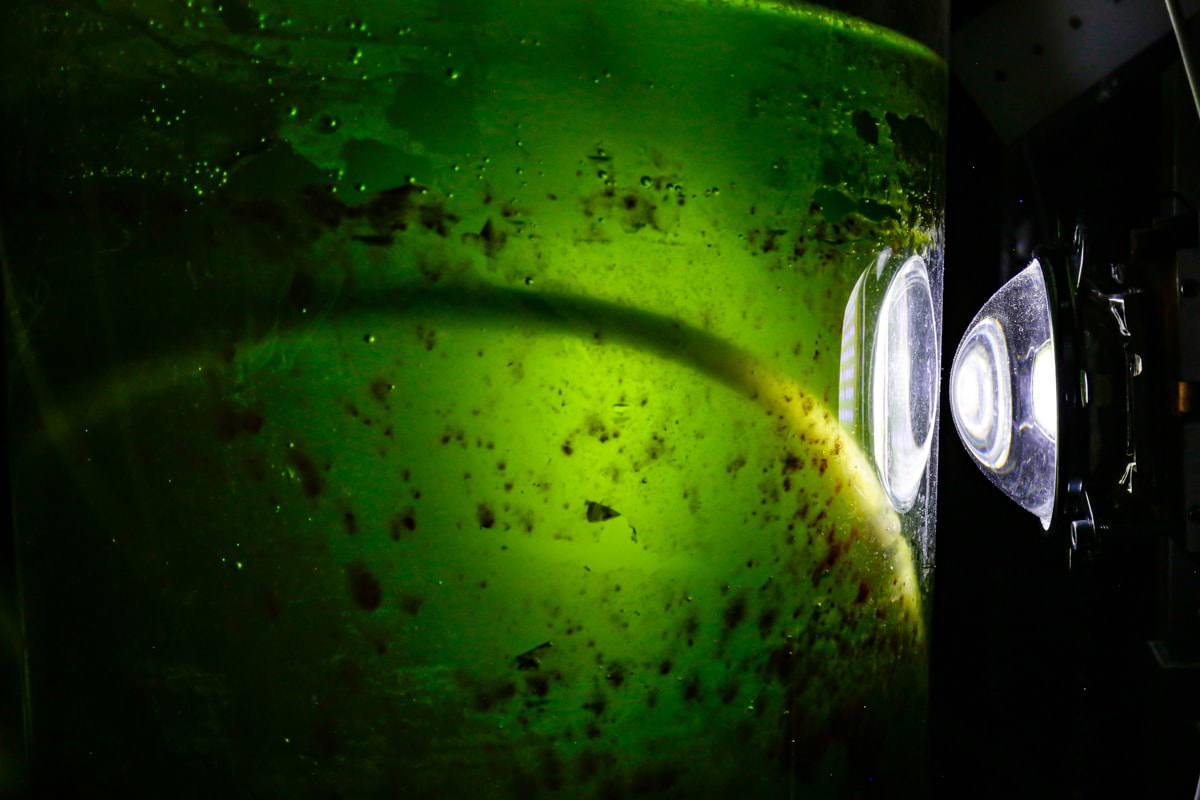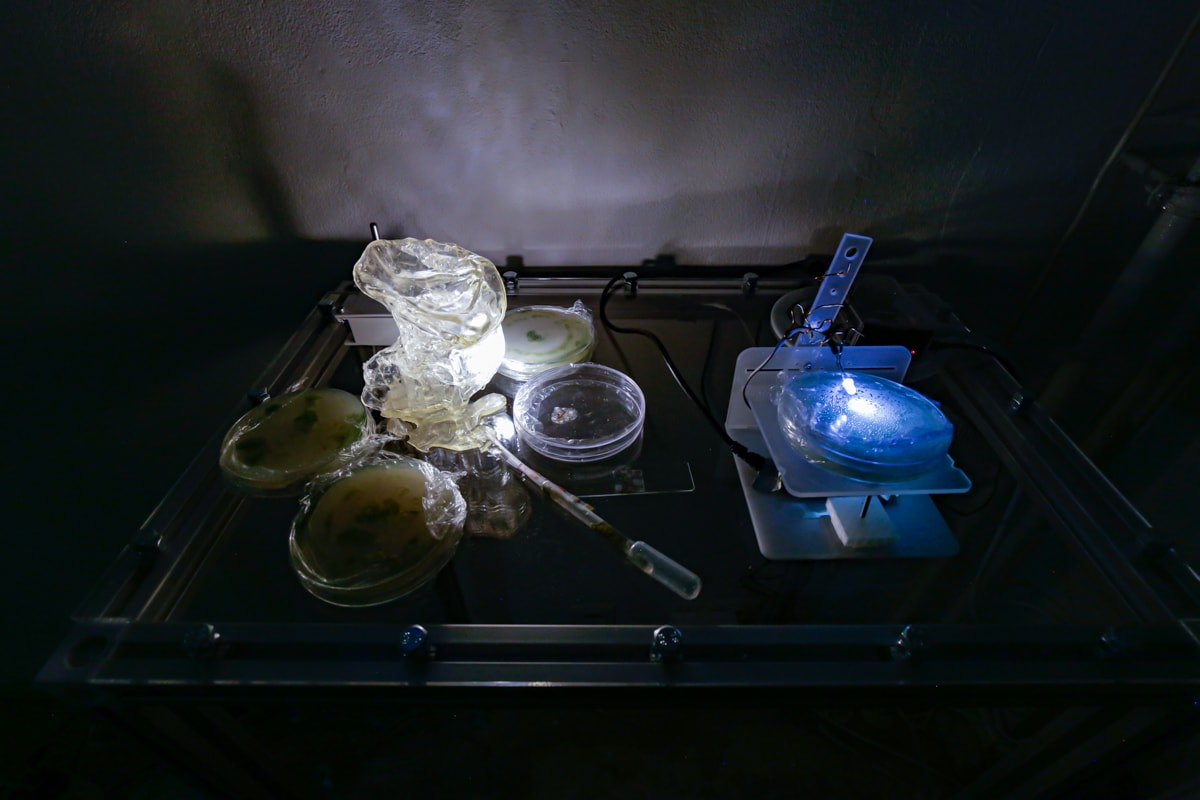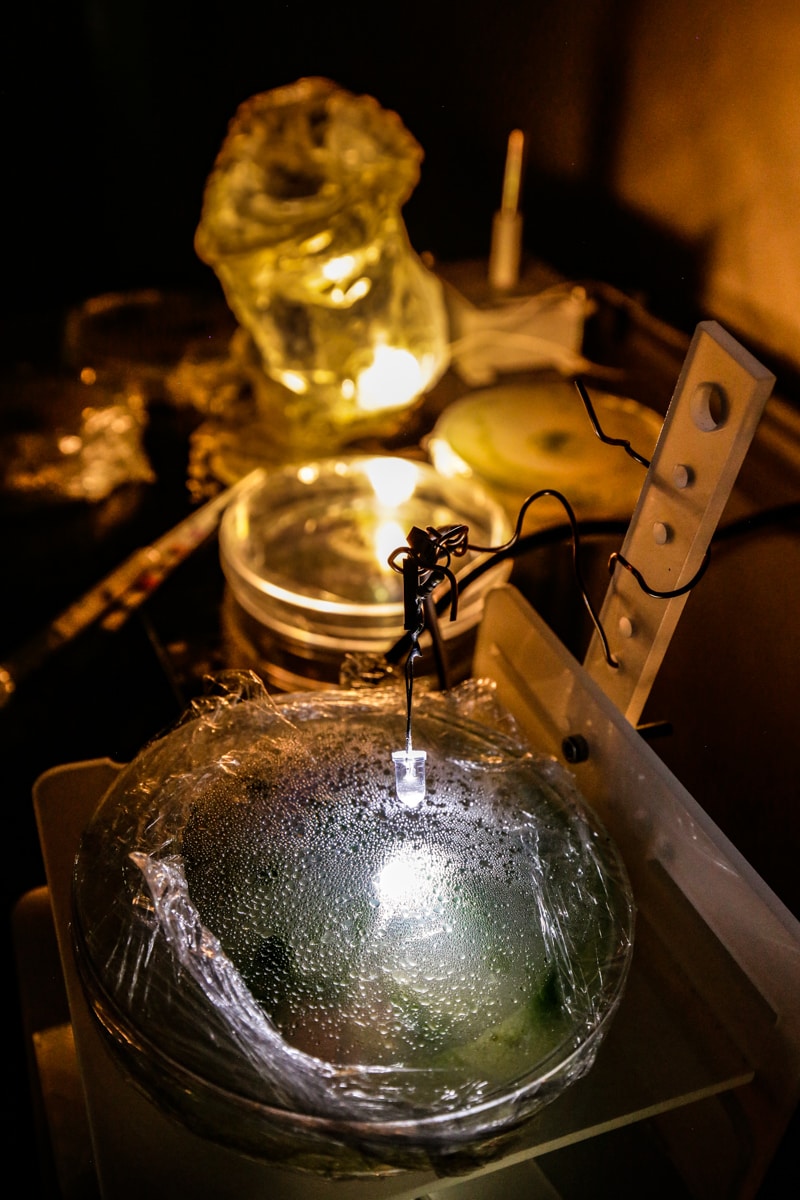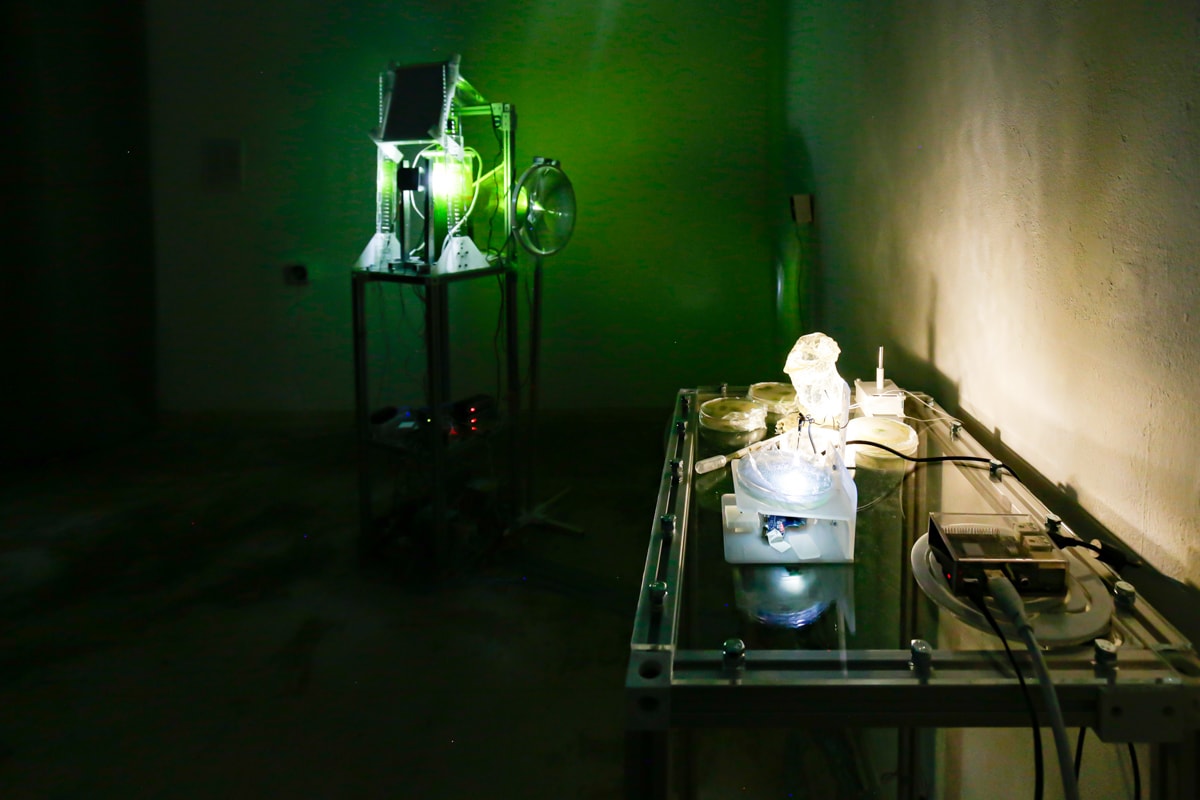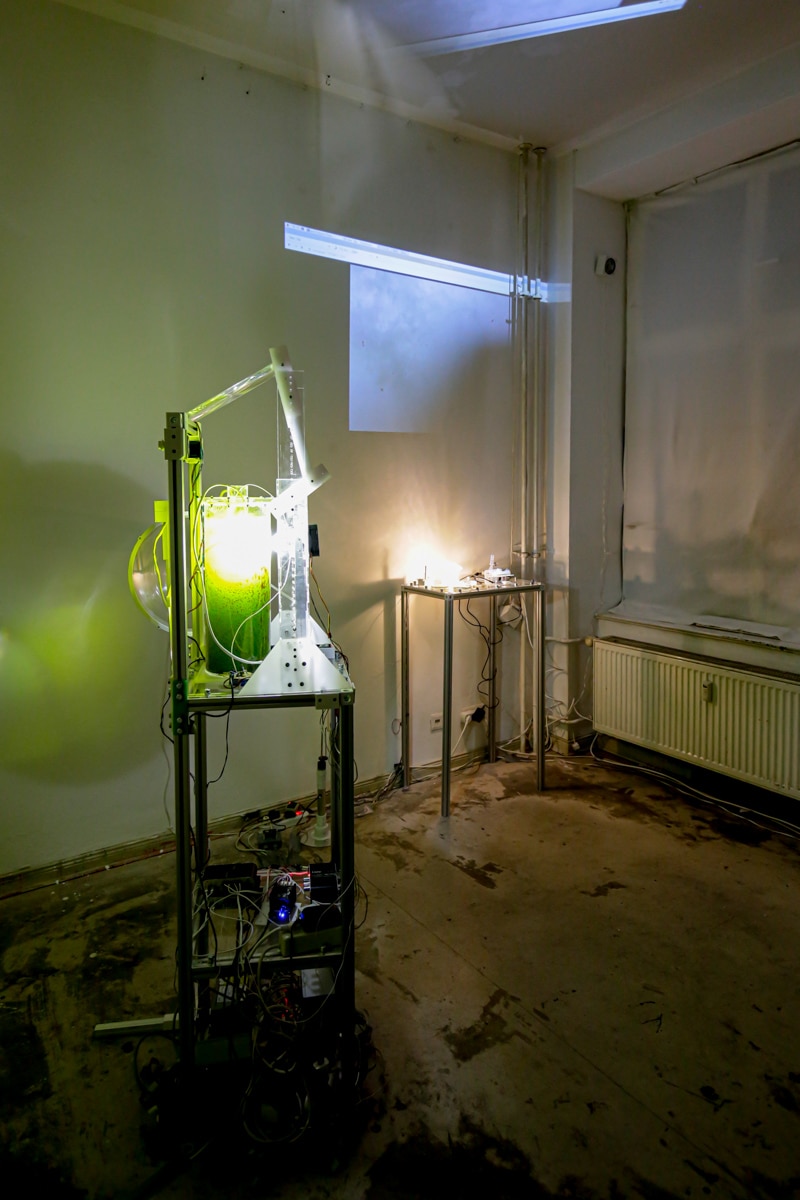 Press Feedback

Soziale Fermentation – Hackers, Makers, Thinkers bei Art Laboratory Berlin, in art-in-berlin by Carola Hartlieb (26 May 2022)

Insights: Reflections on 'Hackers, Makers, Thinkers' at Art Laboratory Berlin, in CLOT Magazine by Annique Cockerill (5 June 2022)

Fermenting the Social, along with the physical (Conference review/ in EN + FR), in Makery by Rob La Frenais (5 June 2022)

Performance: Virophilia by Pei-Ying Lin & Soydivision at Art Laboratory Berlin, in CLOT Magazine (9 June 2022)

'Exploring the Hackers, Makers, Thinkers conference', in CLOT Magazine by Lyndsey Walsh (15 June 2022)

CAMMACK LINDSEY, exploring holobotical musicals that emerge from symbiotic interactions (interview), in CLOT Magazine (22 July 2022)