Event
|
Interdisciplinary Research at Art Laboratory Berlin
2011 - ongoing
For more than ten years Art Laboratory Berlin has enhanced research based projects with international conferences and interdisciplinary symposia, as a sustainable theoretical addition next to exhibition projects, seminars and workshops. Here you can research the individual concepts and the multidisciplinary panels of our conferences, starting in 2011. From the beginning we have worked intensely on the accessibility of these discursive events; by recording the conferences, they are now all available as video online publications.
Read more
Event
|
Podcast Series
May 2023 - ongoing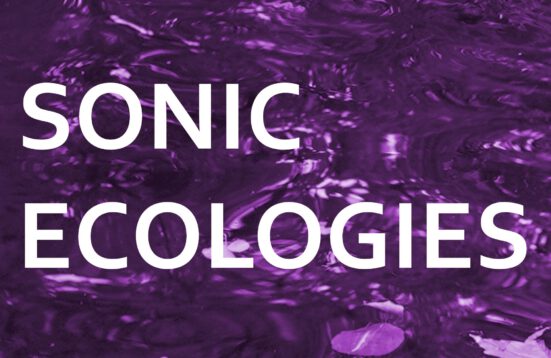 Art Laboratory Berlin is glad to launch a new Podcast Channel SONIC ECOLOGIES starting in 2023, supported by the Berlin Senate. The podcast series was conceived by Tuçe Erel, with composition and production by Korhan Erel. Each year the podcast will have a special theme, and the subject matter of 2023 will complement the series Permeable Bodies. Each curatorial team member – Regine Rapp, Christian de Lutz, Tuçe Erel – interviews artists and scientists, and the series will spread throughout the year. The podcasts, which are around 20 minutes each, are scheduled and published every last Tuesday of May, June, September, October and November.
Read more
Event
|
Artistic Research
Saša Spačal
Autumn 2022 + Autumn 2023
During the months of October and November 2022 bio media artist Saša Spačal undertakes artistic research for her new project Terra Xenobiotica or How to Belong at the lab of the Rillig Group | Ecology of Plants, Institute of Biology, FU Berlin and at Art Laboratory Berlin. "Terra Xenobiotica is an exploration into a dark alterity of soil ecology, an umwelt of its own, where mineral and organic agents entangle as strangers, but decompose into oneness of the ground that carries biological life in the Zone. During the residency temporal aspects of xenobiotic substances and metabolisms will be sampled, researched and observed in the vicinity of airports. On the nodes of planetary aviation networks, traces of human grounding and ungrounding will be materially examined to reveal how foreign substances perform gradual belonging." (Saša Spačal)
Read more
Event
|
Art + Science Research Project
2018 - ongoing
Through interdisciplinary art science practice, the art science group
DIY Hack the Panke
aims to explore the Panke River for living organisms and critically examine its complex history of human use. Existing since early 2018, we offer public workshops on topics such as river flora, fauna and microbiology; bio matter as part of artistic research; plastic waste and other pollutants; and the impact of history, culture and technology on the present-day Panke. The public is also invited to take part in walk & talks, art performances as well as public labs to rediscover their urban environment, as well as learn and take part in Citizen Science.
Read more
Event
|
Artistic Research
Saša Spačal
November 2019
In 2019 and again in 2022 bio media artist Saša Spačal provides artistic research for her project
Symbiosis in intra-flux of the Anthropocene
at the Rillig Group, Ecology of Plants, Institute of Biology, FU Berlin. She addresses pressing societal and environmental issues such as climate crisis and plastic pollution in the context of symbiosis as a process of planetary metabolism in the case studies such as red clover-bacteria and mycorrhizal fungi. The project arose from a cooperation between Art Laboratory Berlin and the Institute of Biology, Freie Universität Berlin, Rillig Group – Ecology of Plants, Institute of Biology, Freie Universität Berlin.
Read more
Event
|
Art + Science Research Project
2018-2020
Art Laboratory Berlin, in cooperation with the Institute of Biotechnology TU Berlin, is pleased to present the Art & Science project Mind the Fungi, which is dedicated to the research of local mushrooms and current fungal biotechnology. In the project
Mind the Fungi
we use the interdisciplinary concept from STEM to STEAM (Science, Technology, Engineering, Mathematics, Art) to expand scientific research with artistic and design-based research. The Institute of Biotechnology works with Berlin citizens, artists and designers to develop new ideas and technologies for mushroom and lichen-based materials of the future. The Artists in Residence programme brings art and design into the project as a constructive source of ideas, multipliers and communicators of scientific issues, and supports the process of sharing research processes and findings with the public.
Read more
Event
|
Art & Design Research
Vivian Xu
May - August 2019
Vivian Xu's
Silkworm Project
explores the possibilities of using silkworms to design a series of hybrid biomass machines capable of producing self-organized flat and spatial silk structures. Art Laboratory Berlin is pleased to collaborate with the Berlin-based Max Planck Institute for the History of Science (MPIWG) on a four-month research stay in Berlin by Vivian Xu, who lives in Shanghai. Between May and August 2019, Vivian Xu upursued artistic and practical research at MPIWG and ALB. An exhibition (May – July 2019), a conference at MPIWG, talks and workshops on sericulture by Vivian Xu provided the public with insights into the fascinating long-term project.
Read more