Exhibition
Artistic Research
Saša Spačal
10 November - 4 February 2024
Art Laboratory Berlin is glad to announce the solo show of bio media artist Saša Spačal with the newly produced artwork TERRA XENOBIOTICA. "Terra Xenobiotica delves into the soil life hidden beneath the ceaseless traffic of airports – dense nodes of western human civilisation" says Saša Spačal. "Toxins are seeping into the ground, creating unfamiliar lands that call for different kinds of stewards – the ones who navigate and nurture, rather than gatekeep or extract." Terra Xenobiotica by Saša Spačal was realised through a collaborative effort with cultural theorist Ali Sperling and was supported and produced by Art Laboratory Berlin. Additional support comes from the Rillig Lab | Plant Ecologies, FU Berlin, SKICA Berlin and the Berlin Senate.
Read more
Exhibition
Exposing the Invisible: Data, Rendering and Code
HyungJun Park
1 September - 8 October 2023
HyungJun Park's solo exhibition
Artificial Consciousness. Exposing the Invisible: Data, Rendering and Code
brings together three artworks, created in the last fifteen years. Park's artistic exploration focuses on the relationship between machine and humans as well as humans and nonhuman beings. He connects and exposes nonhuman sensorial experiences through technological tools for human body experiences that mimic other perceptions.
Read more
Exhibition
Artistic Research
WhiteFeather Hunter | Lyndsey Walsh | Shu Lea Cheang and Ewen Chardronnet
26 May - 9 July 2023
The exhibited artworks critically reflect about nature, matter and health of female and nonbinary bodies through artistic and scientific research – exploring the use of menstrual serum for tissue culture, proposing new modes of care within the context of female and nonbinary health and discussing both traditional forms and new possibilities of reproduction. In context of the group exhibition, Art Laboratory Berlin will also realise a festival of the same title in June 2023 that seeks to initiate a wider network of and for female and nonbinary artists, scholars and cultural players in art, science and technology.
Read more
Exhibition
Artistic Research on Climate Crisis
Cammack Lindsey | Gülşah Mursaloğlu | Sybille Neumeyer
3 March - 30 April 2023
In March 2022 scientific research revealed that microplastic pollution is now present in the human body. It moves around in the blood, lands in organs and passes to infants via breast milk. The exhibition title Vicious Cycle is based on this closed cycle of human disturbance of the environment and its return to the human and nonhuman body. In the exhibition the artists' investigative and research-oriented works explore the problem of microplastics in soil, the impact of climate change and the effects of excessive agricultural activity on the water, soil, animals and wildlife.
Read more
Archive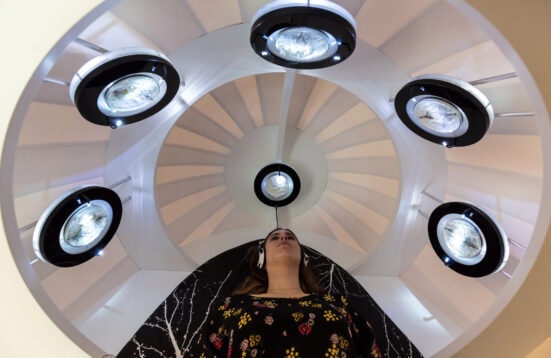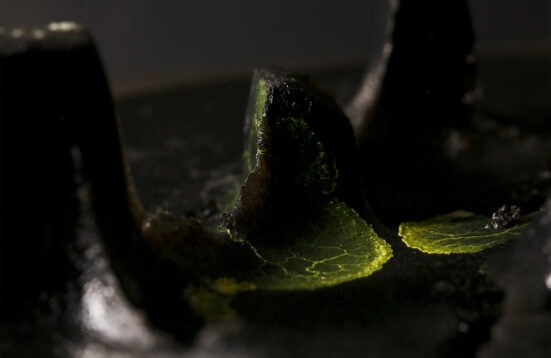 Exhibition
Nonhuman Networks
Heather Barnett | Saša Spačal, Mirjan Švagelj & Anil Podgornik
30 September - 26 November 2017
How does the world's largest single celled creature function as a computer? Can we tap into the so-called 'Internet of trees'? Performative works act as enablers for the audience to engage in non-linguistic forms of awareness and contact with several deceptively simple life forms.
Read more