Nonhuman Agents
Nonhuman Networks
Heather Barnett | Saša Spačal, Mirjan Švagelj & Anil Podgornik
Nonhuman Networks presents an aesthetics of new forms of communication between human and nonhuman actors. How does the world's largest single celled creature function as a computer? Can we tap into the so-called 'Internet of trees'? Performative works act as enablers for the audience to engage in non-linguistic forms of awareness and contact with several deceptively simple life forms.


Saša Spačal, Mirjan Švagelj and Anil Podgornik combine art, biology and cybernetics to create a platform for inter species communication. In Myconnect the nervous system of a person and fungal mycelium are plugged into a biofeedback loop. By entering the capsule a person is equipped with a heartbeat sensor, headphones and vibrational motors that are placed on various parts of the body. The heartbeat of a person sets the system in motion. The signal travels through the mycelium where it is modulated in real-time. The modulated signal is transferred back to the human body via sound, light and tactile sensory impulses. The overwhelming stimuli that affect the nervous system cause an alteration of the heartbeat. A new loop begins and the circle is closed. A symbiosis of signals begins.

Myconnect is a symbiotic interspecies connector that questions the anthropocentric nature/human division. With its circuit of signals and impulses, generated and translated by biological and technological organisms, Myconnect performs an immersive experience of symbiotic interdependence. Through this experience the technological nature/human distinction can be seen as an arbitrary definition that serves particular biopolitical interests in human society.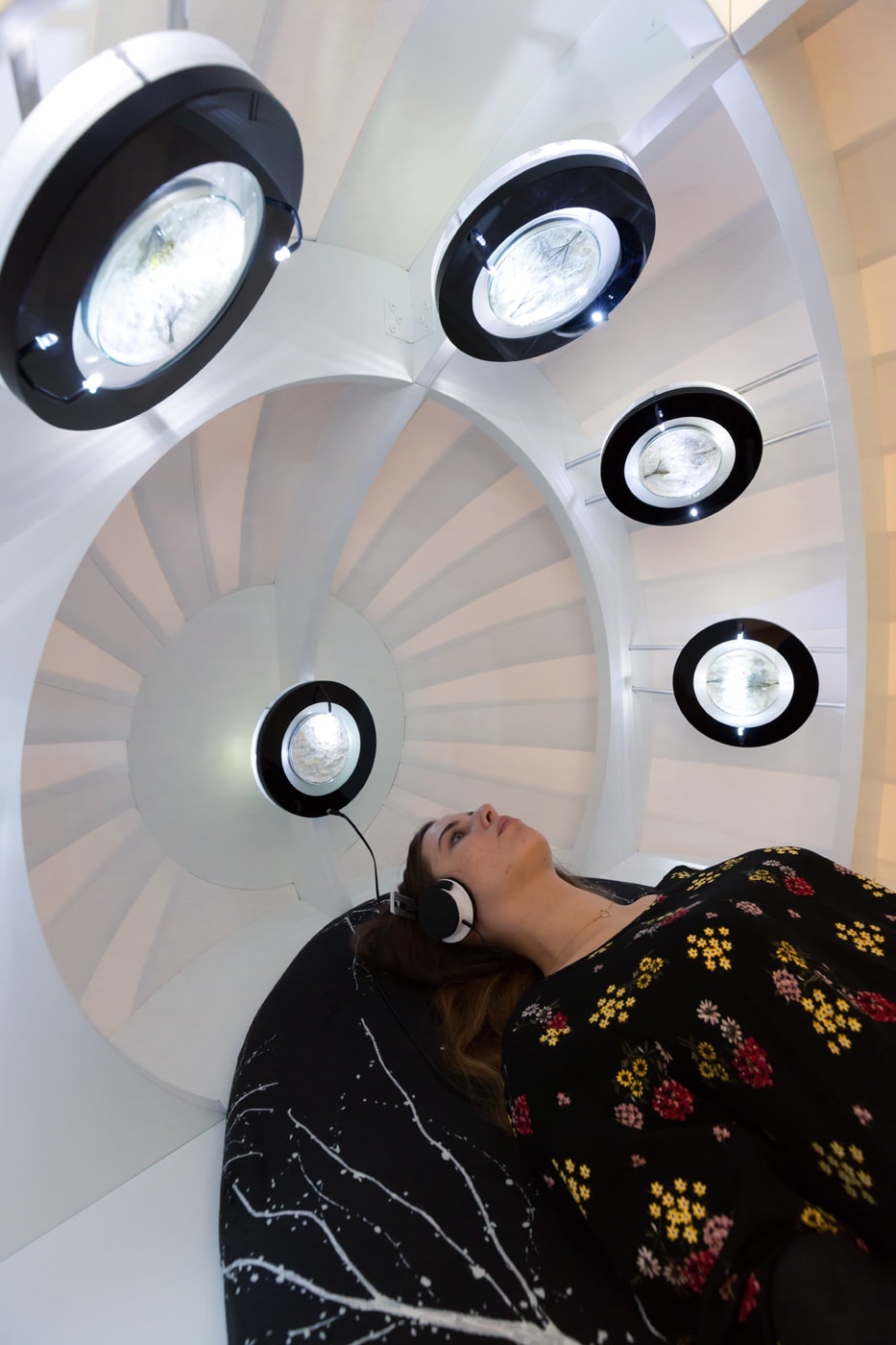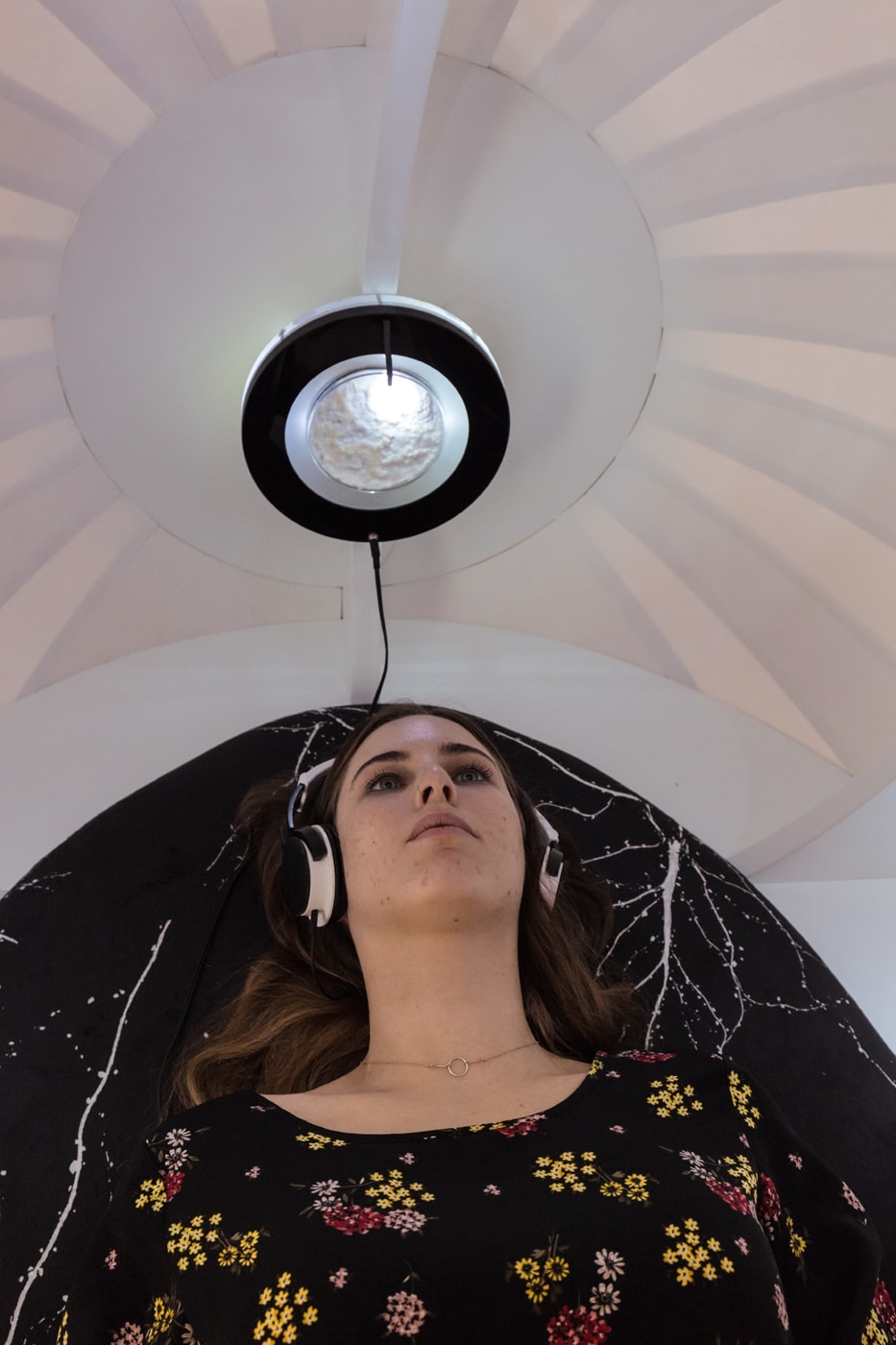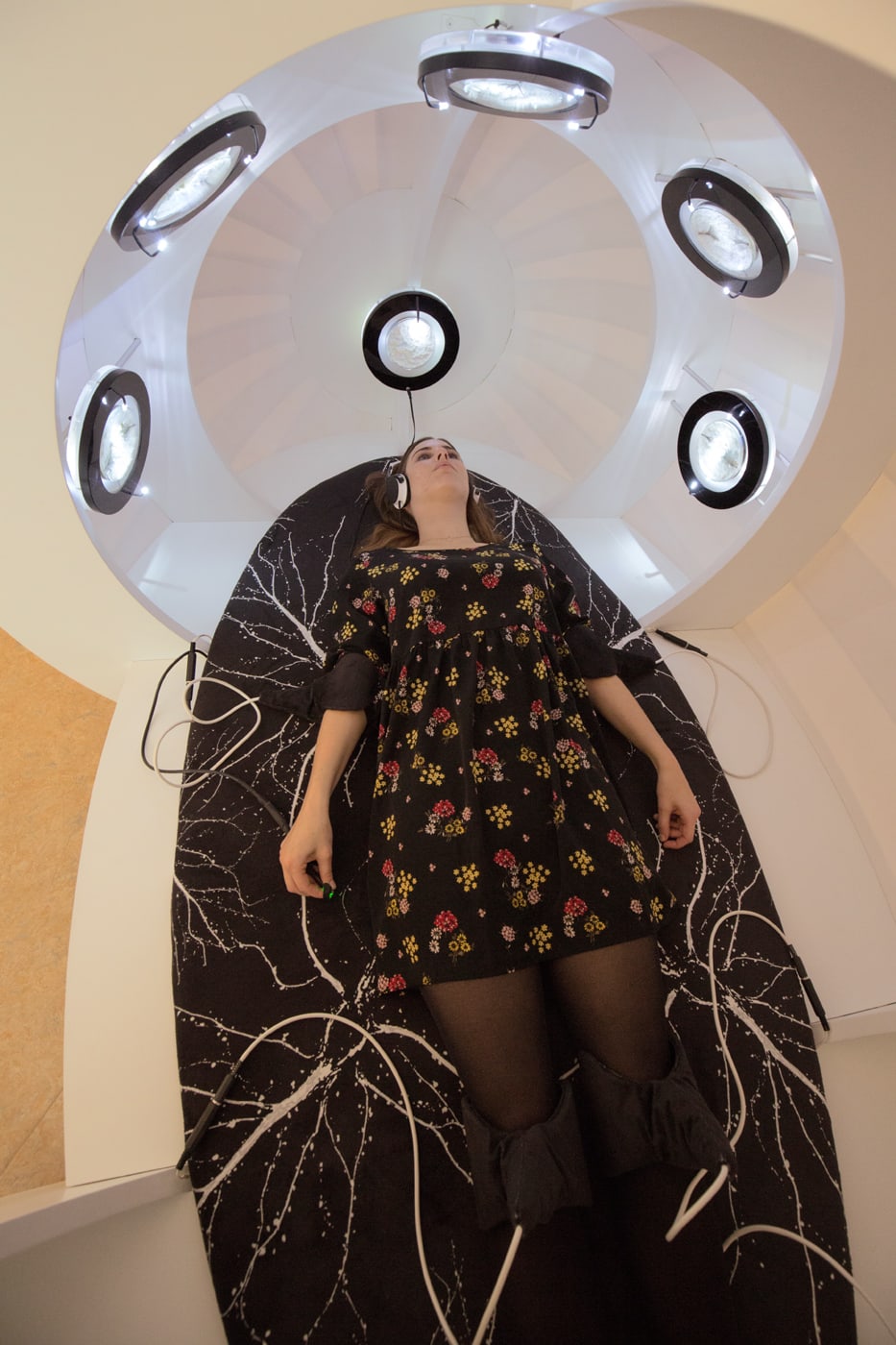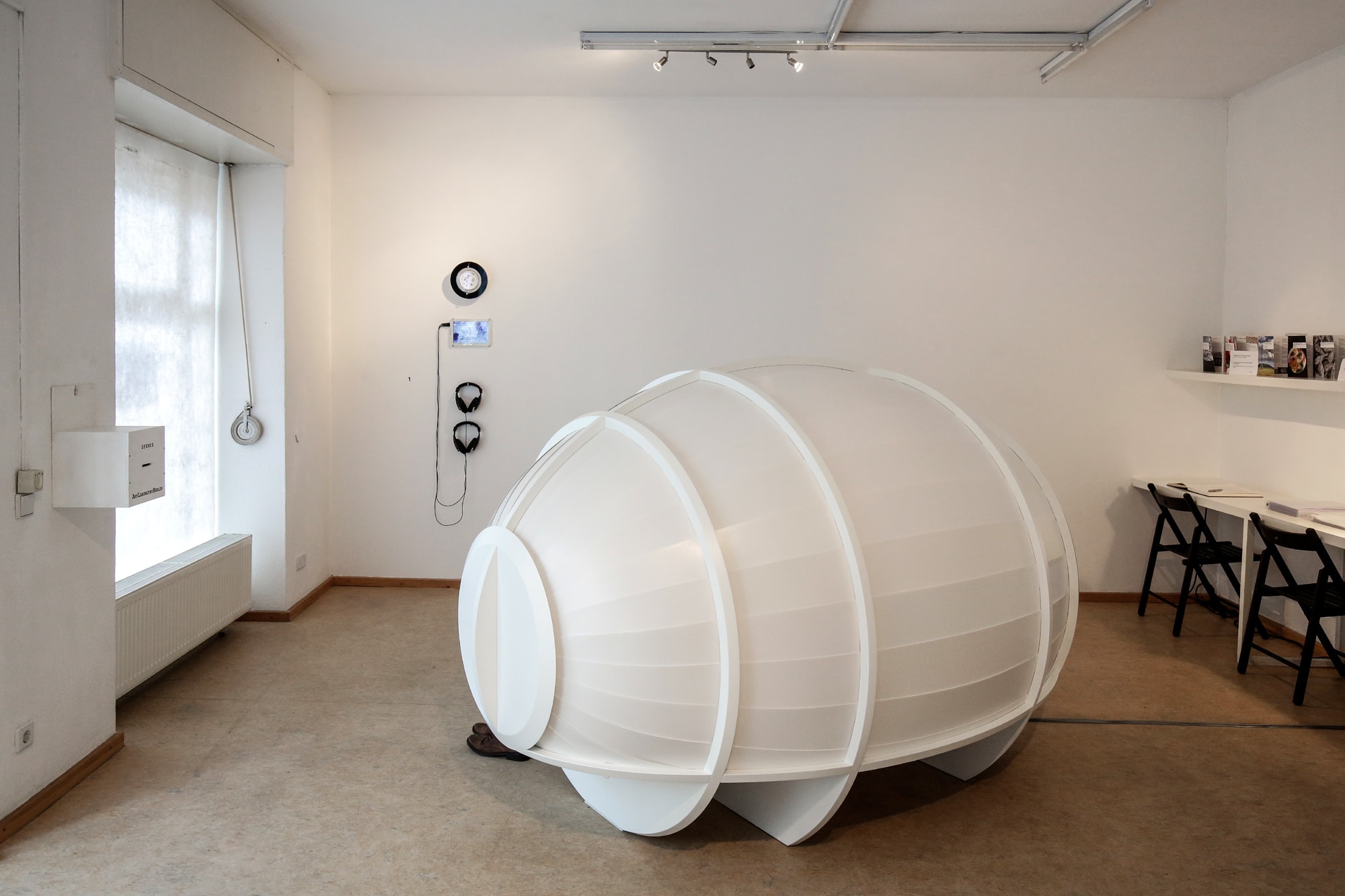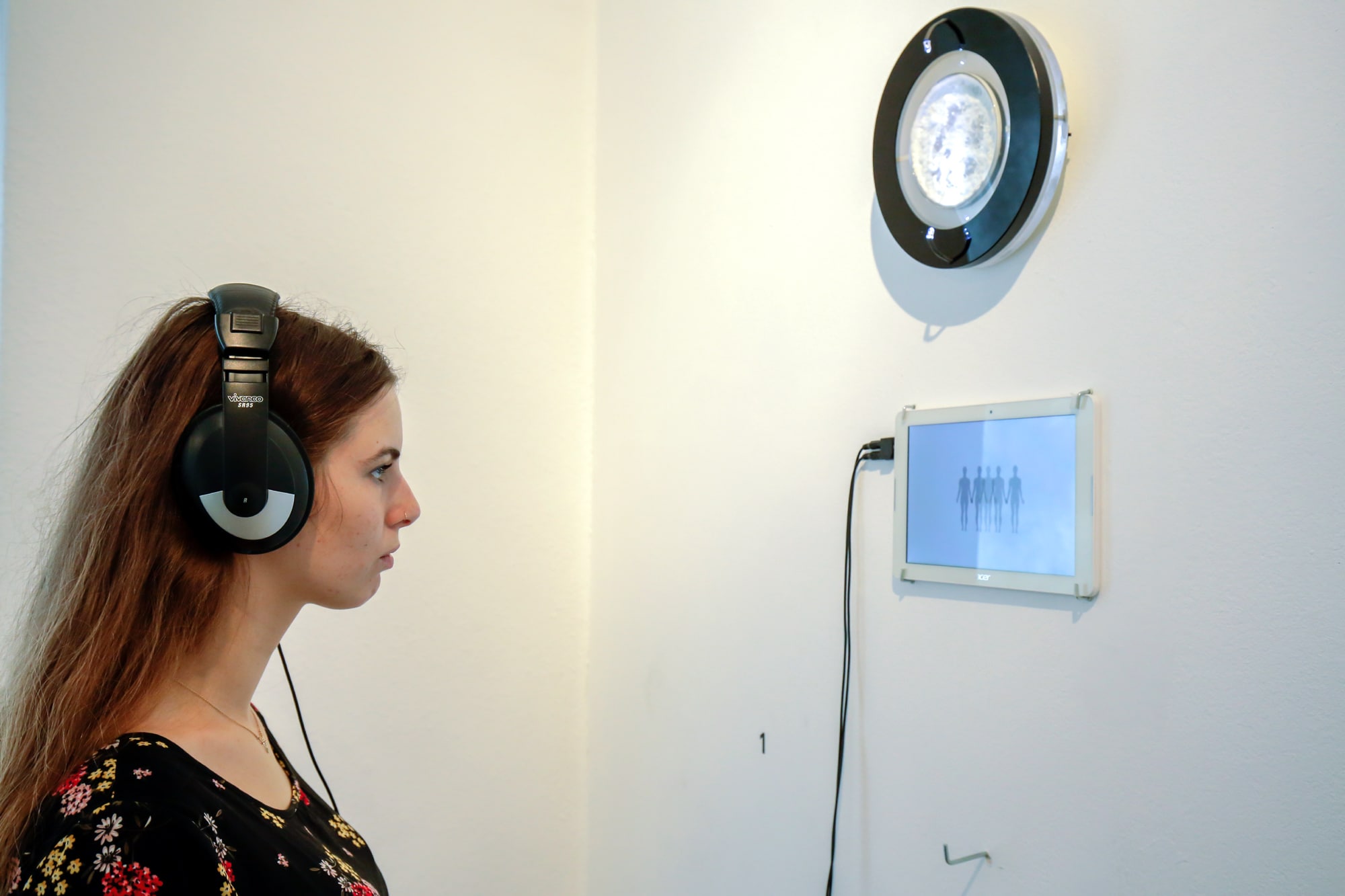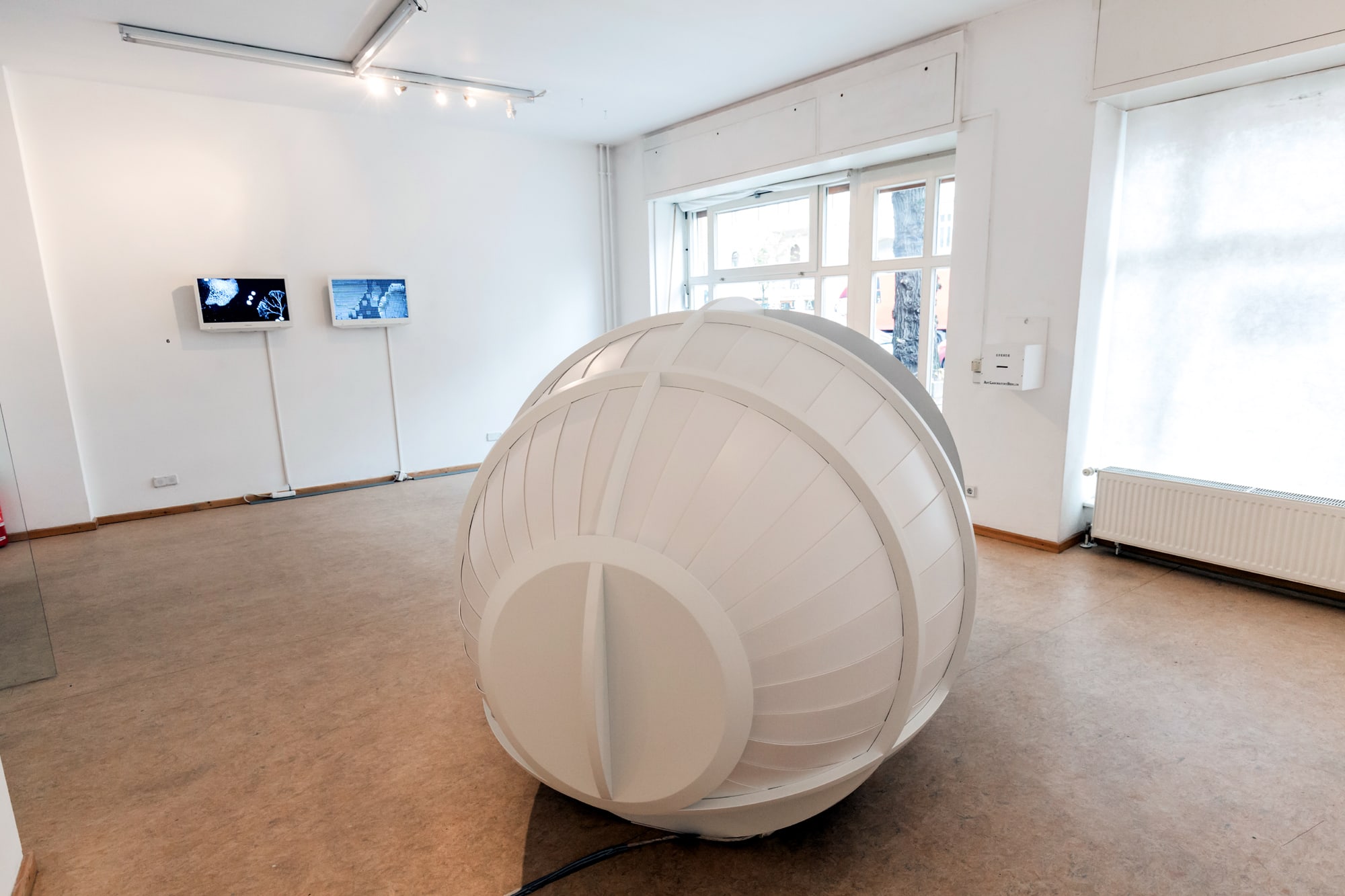 The documentary video Myconnect reveals practical and theoretical background information of the complex installation. "Myconnect is a neural connection, a sort of 'tsaheylu' from the sci-fi film Avatar. Tsaheylu means in Na'vi language a bond, a neural connection of two beings on Pandora planet formed via their neural queues" explains Spacal. "Na'vi connect to animals or plants that possess a neural whip or antenna. Neural connection can be formed also between two Na'vis during mating supposedly forming a strong, emotional, lifelong bond. Tsaheylu enables Na'vi deeper understanding of their environment since any emotion or pain is felt on both sides of the neural queues. Na'vi extend and transgress their body. They are becoming the environment thus blurring the body-environment division."

The collective has chosen to work with fungi, one of the world's dominant life forms. Mycelium, the hidden, subterranean portion of mushrooms, can grow to huge proportions; one organism in North America may be the world's largest living being. Recent studies show a strong interconnectedness between fungi and forest trees, the so-called 'Internet of trees' which forms vast symbiotic networks. Myconnect is an artistic experiment on social, aesthetic and biological levels, exploring new possible forms of interspecies communication beyond human language.

Heather Barnett is an artist, researcher and educator working with natural phenomena and biological design, often in collaboration with scientists, artists, participants and organisms. Utilising living materials and imaging technologies, her practice explores how we observe, represent and understand the world around us. Projects include microbial portraiture, systems modelling, and an ongoing 'collaboration' with an intelligent slime mould, Physarum polycephalum, one of the world's largest single-celled organisms.

What makes Physarum polycephalum particularly interesting, is its skillful ability to learn and solve problems from its interactions with the environment. Scientists in Japan and the UK have been studying Physarum polycephalum's ability for spatial computation (whilst foraging for food in the most efficient way). These studies mark an interesting turn in cybernetics, which is already strongly influenced by biology. An organism is investigated as both a technological artefact and agent.Based on years of empirical research and art-science collaboration, Barnett engages the slime mould in a process of negotiated co-creation, resulting in animated films, prints and living sculptures. This exhibition builds upon her unique combination of interdisciplinary research and participatory practice.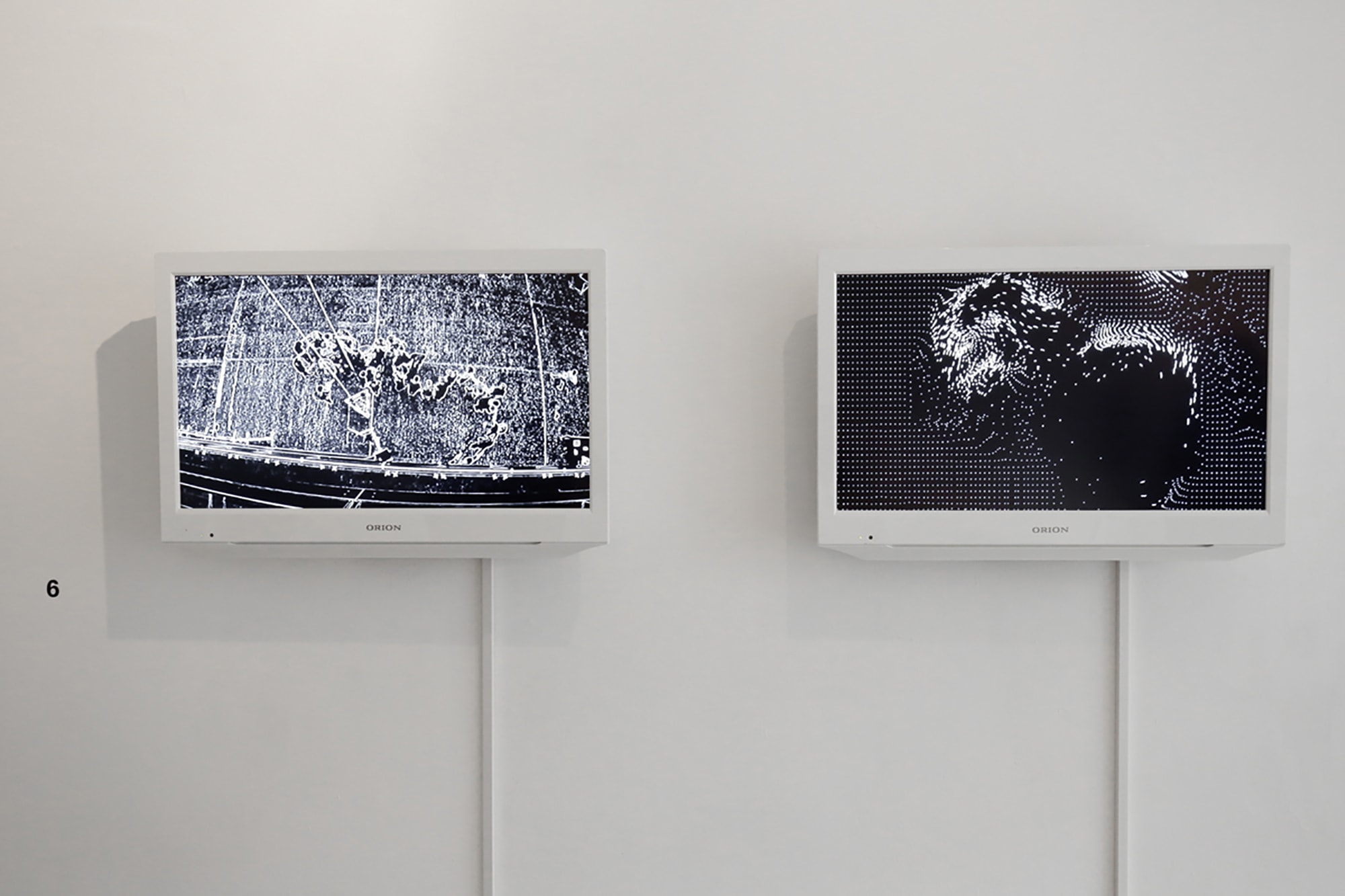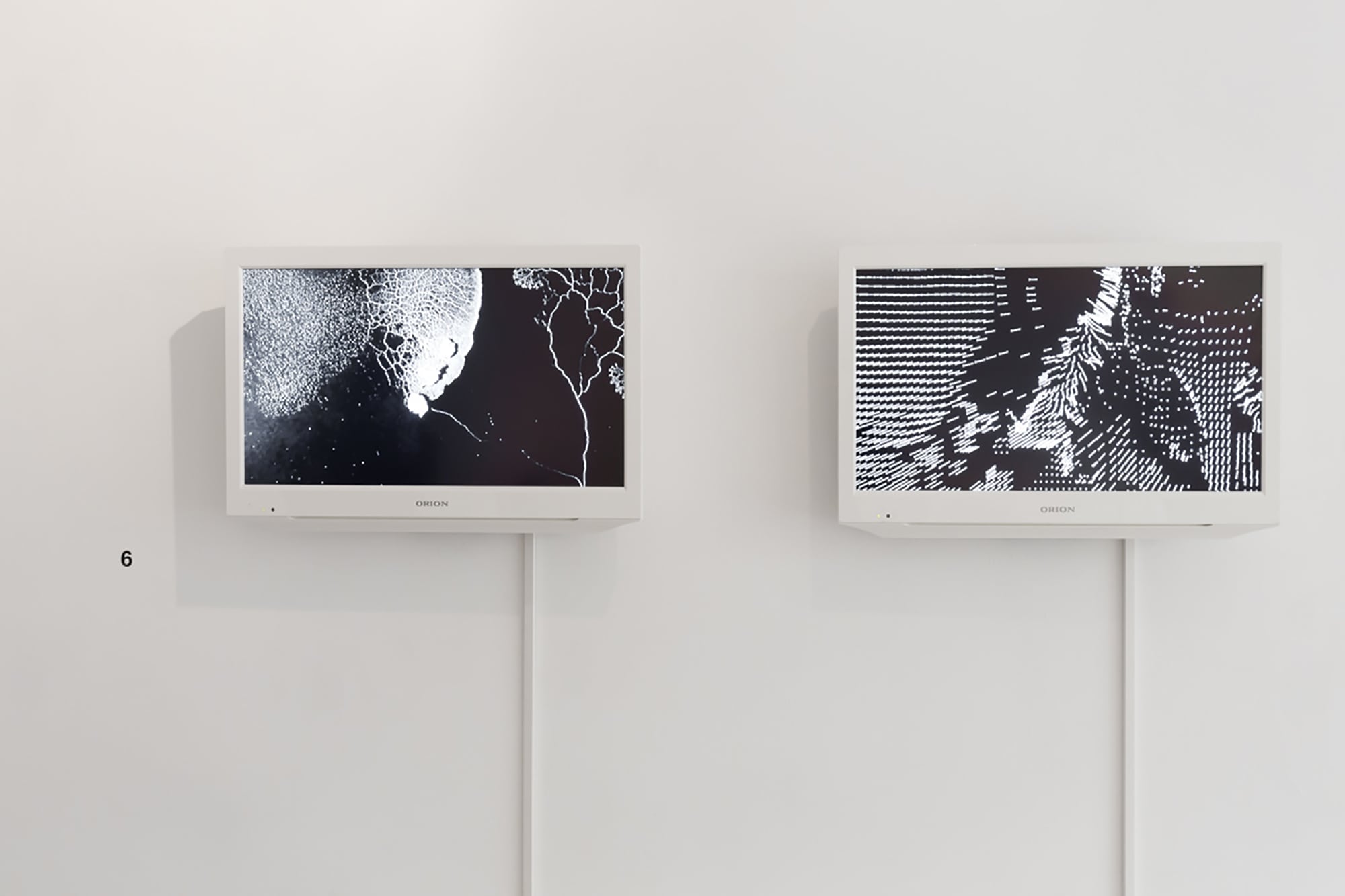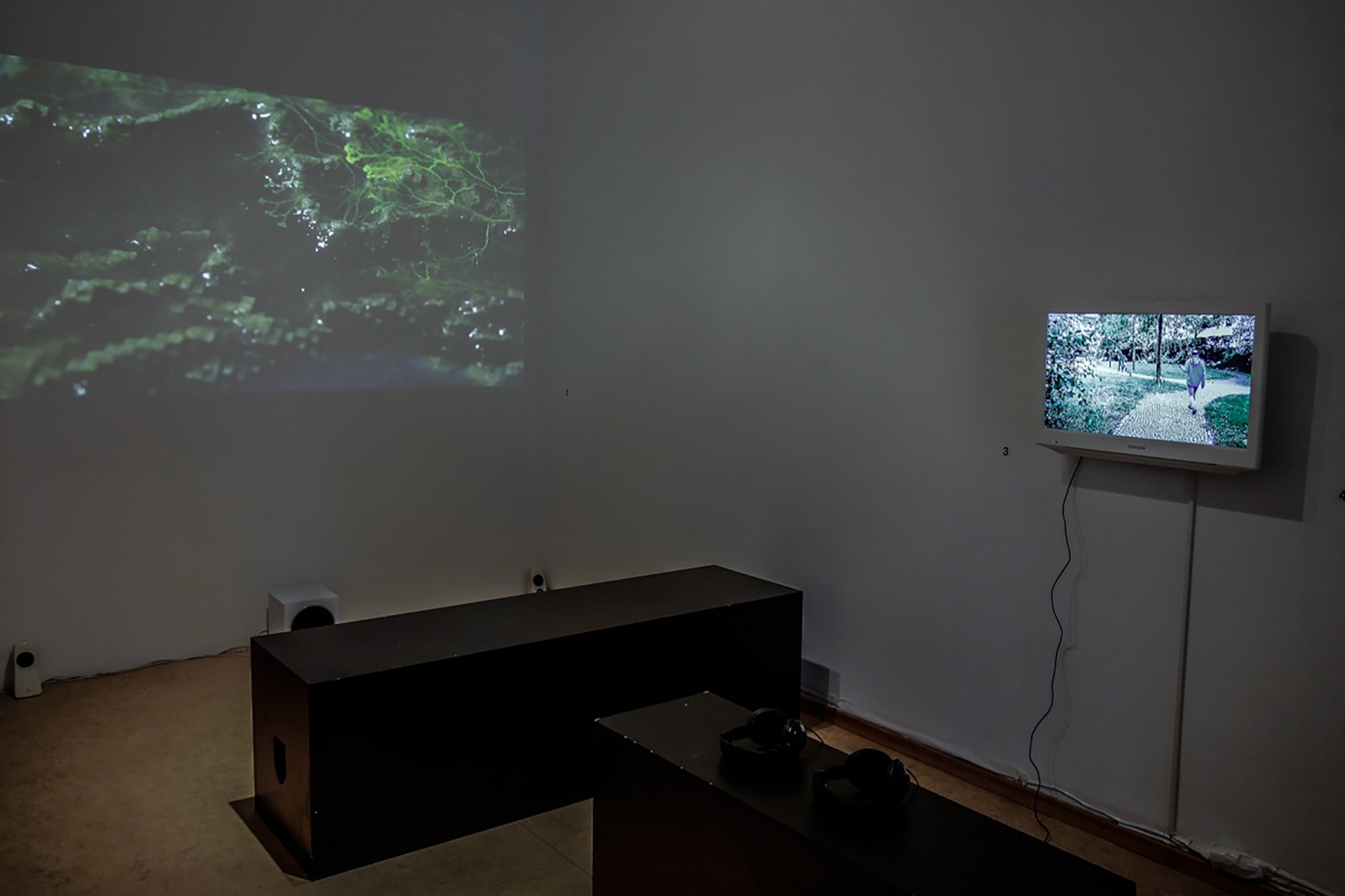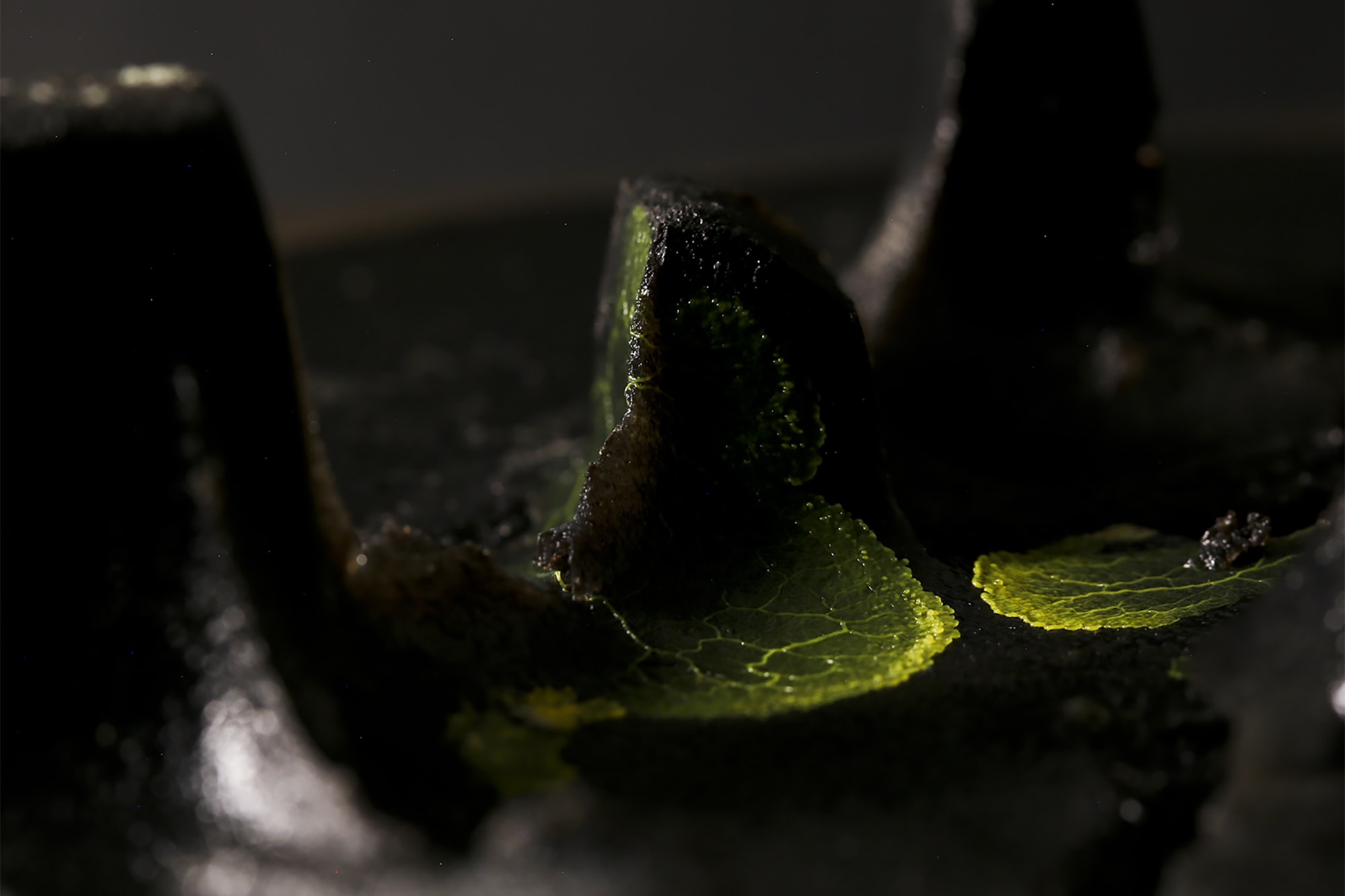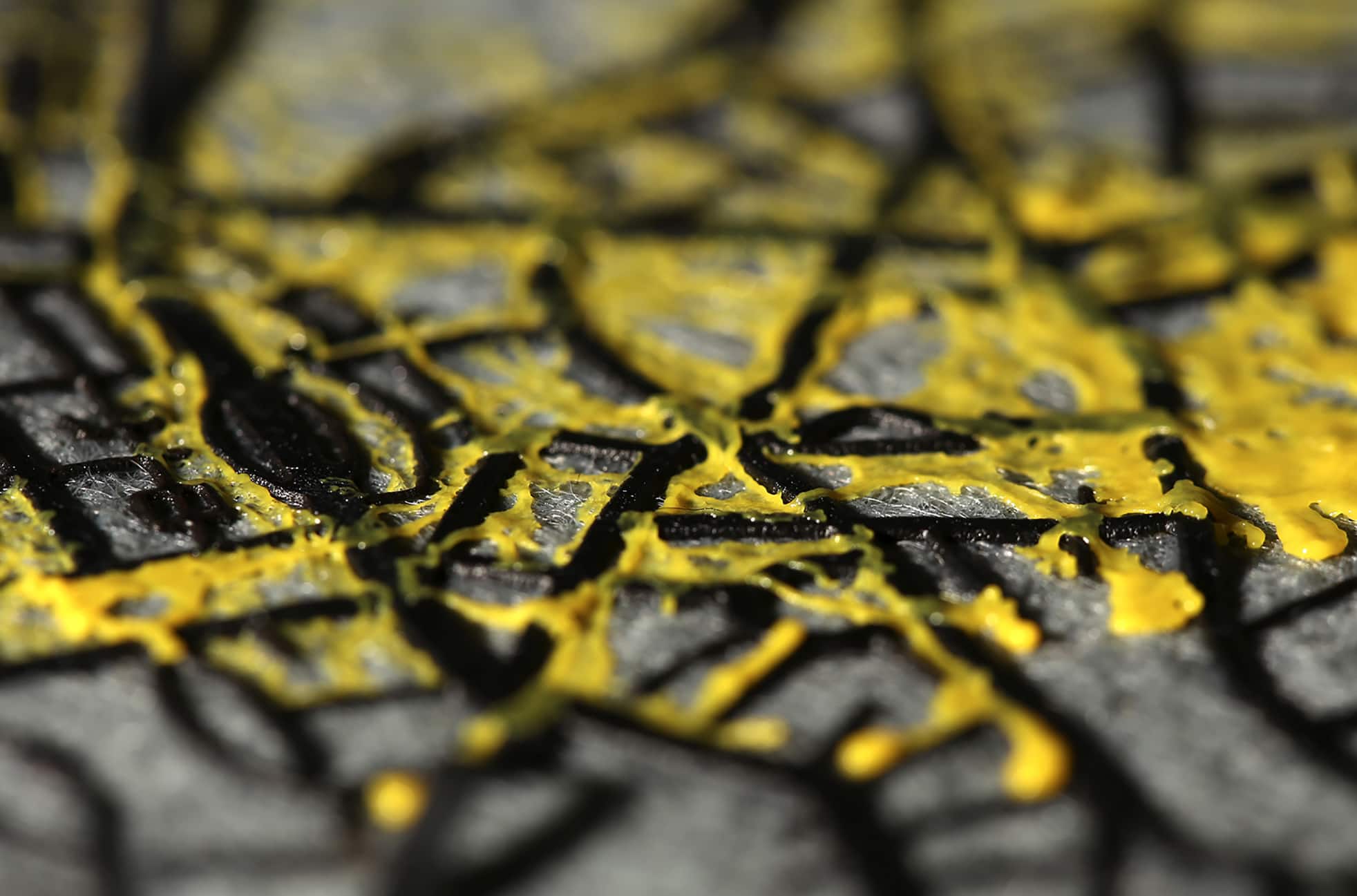 The film Resilient Topographies #1: the peninsula of Paljassaare, produced for the Tallinn Architecture Biennale, uses the modelling concepts of ecoLogicStudio as a topography upon which Physarum polycephalum roams. We can watch a protoplasmic streaming of the slime mould as the organism computes the most dynamic and efficient routes. In Resilient Topographies #2: Networked Navigations two clone cells of Physarum polycephalum approach each other, fuse and become one.

Spatial Negotiations documents an interdisciplinary project of the artist and Swedish choreographer Emma Ribbing. A group of dancers, following rules of movement based on those of Physarum polycephalum, explore an industrial site (a former railway factory in Malmö, Sweden) experiencing space and movement according to nonhuman principles.

Barnett has developed a series of interactive public workshops investigating Physarum polycephalum as material, model and metaphor through collective experimentation. A recent one was the two-day collective experiment Swarm | Cell | City together with plan b (Sophia New & Daniel Belasco Rogers): Participants explored the Soldiner Kiez, local area around ALB, as a collective body inspired by the movements and constraints of slime mould. A film of the workshop, videography by Tim Deussen acompanies the exhibition.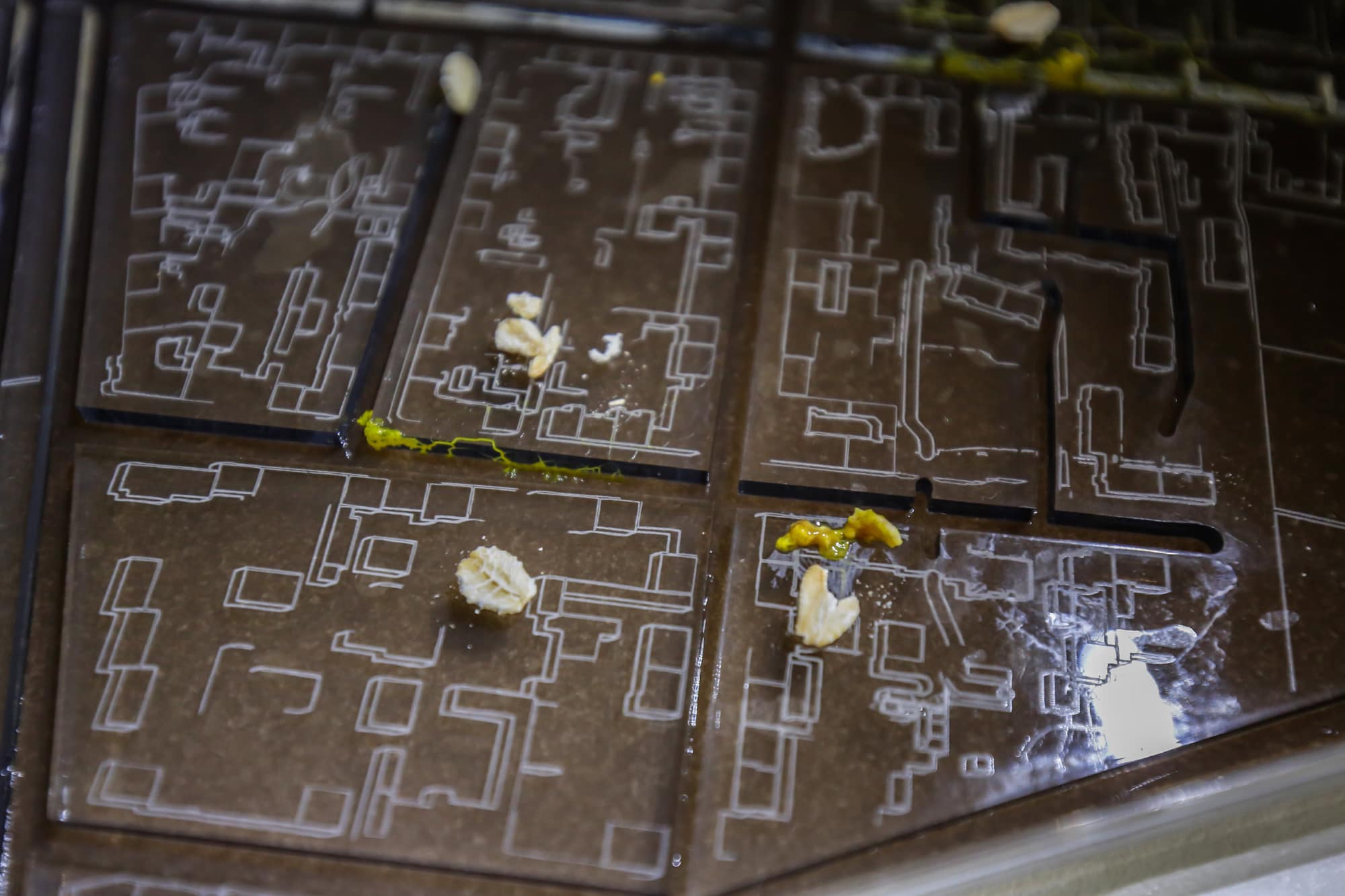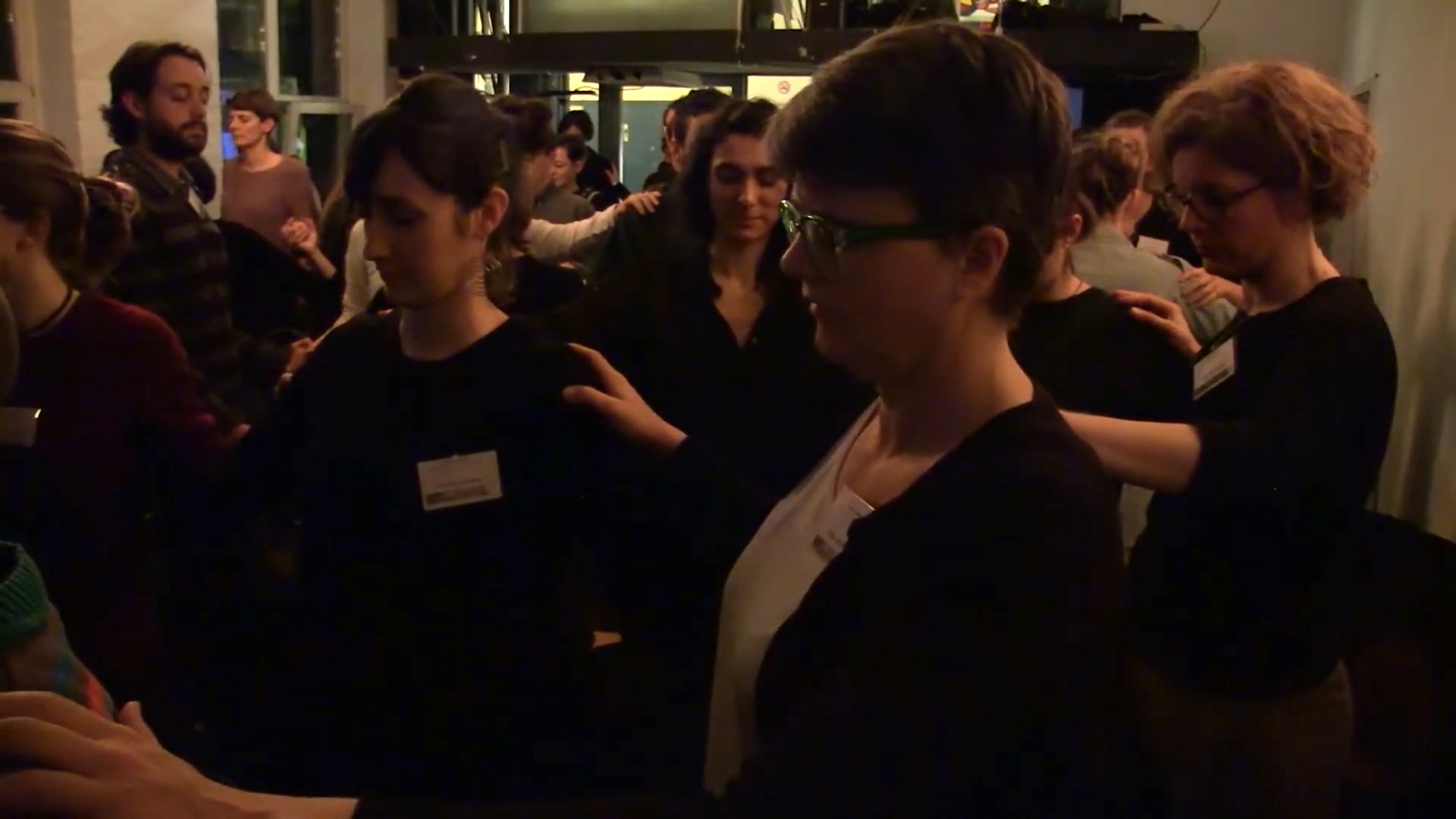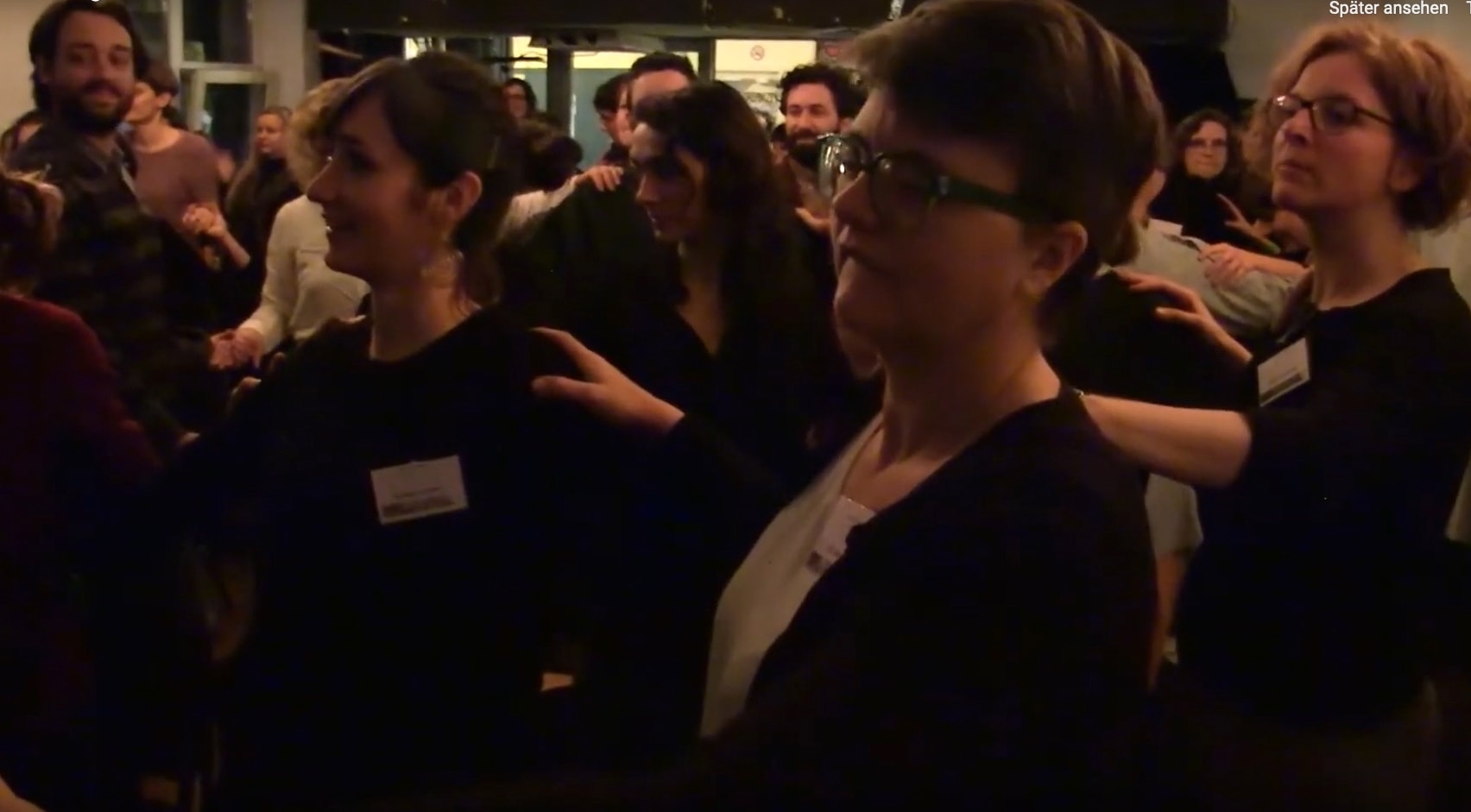 The installation BioCartographies (Wedding, Berlin) allows living Physarum polycephalum to explore a model of the environs around ALB, navigating and challenging local urban space in a specially constructed Petri dish.

In the diptych Motion Fields the left monitor uses time lapse imaging to show a growing slime mould forming networks, reacting to an outside threat, searching for food; and Being Slime Mould, a human modelling experiment where a group of people are invited to adopt the behavioural rules of the single-celled organism to test their collective capacity for communication and cooperation. The right monitor shows computational visualisation of the motion field, highlighting the nonhuman and human agents as dynamic forces of energy and growth.

Regine Rapp & Christian de Lutz



Listen to Heather Barnett's TED talk What humans can learn from semi-intelligent slime.




Press Reviews

Wissenschaftliche Kunst: BioArt bringt Menschen der Natur wieder näher by Franziska in Neoavantgarde
Mushrooms, robots and bread by Sarrita Hunn in Ex Berliner (p. 44)
Invasive nonhuman actors: In conversation with Saša Spacal and Heather Barnett in Imperica.com
Science and Art Join Forces to Challenge our Anthropocentric Worldviews by by Clara Rodríguez Fernández in Labiotech.eu
Art and biology meet at Nonhuman Networks Exhibition at Art Laboratory Berlin by by Clara Rodríguez Fernández in Labiotech.eu
BioArt: Intelligente Pilze by Daniela Schmidtke in Klimaretter.info Das Magazin zur Klima-ind Energiewende
Menschliche und nichtmenschliche Akteure im Netzwerk, Nonhuman Networks – Art Laboratory Berlin by Dr. Barbara Börek in Art-in-Berlin