HACKERS, MAKERS, THINKERS
Virophilia
Performance | Pei-Ying Ling + Soydivision
"Not all viruses are pathogens. New discoveries of beneficial viruses are starting to reveal, some are even crucial for our survival. The amount of viruses surrounding us also vastly outnumber what we have known. To make it short, human and viruses depend on the existence of each other." -Pei-Ying Lin


What if viruses are used in cuisines? The project Virophilia collaborates with Soydivision to present you the most intimate relationship we can have with viruses – by digesting them. This performance is the experiential version of the project Virophilia, which explores the futuristic possibilities of using viruses in culinary experiences. When we no longer think about viruses only on their pathogenic characteristics but also that viruses have other relationships with their hosts, could we open up a whole new relationship with them?

By participating in the event, you will be invited to join an experiment of alternative perspectives through eating, drinking, and storytelling. You will be challenged to eat the viruses and their byproducts, use 'the inner surface of your body' to experience the changes viruses may bring. It will also be a good place for you to talk about viruses that are not COVID. Let us embrace our ancestral viral partners and enjoy the possibilities they bring.

The performance Virophilia takes place in context of the group exhibition Hackers, Makers, Thinkers and the interdisciplinary international conference of the same name.The project has also evolved as an artist book and installation, which can be viewed in the exhibition through 10 July 2022.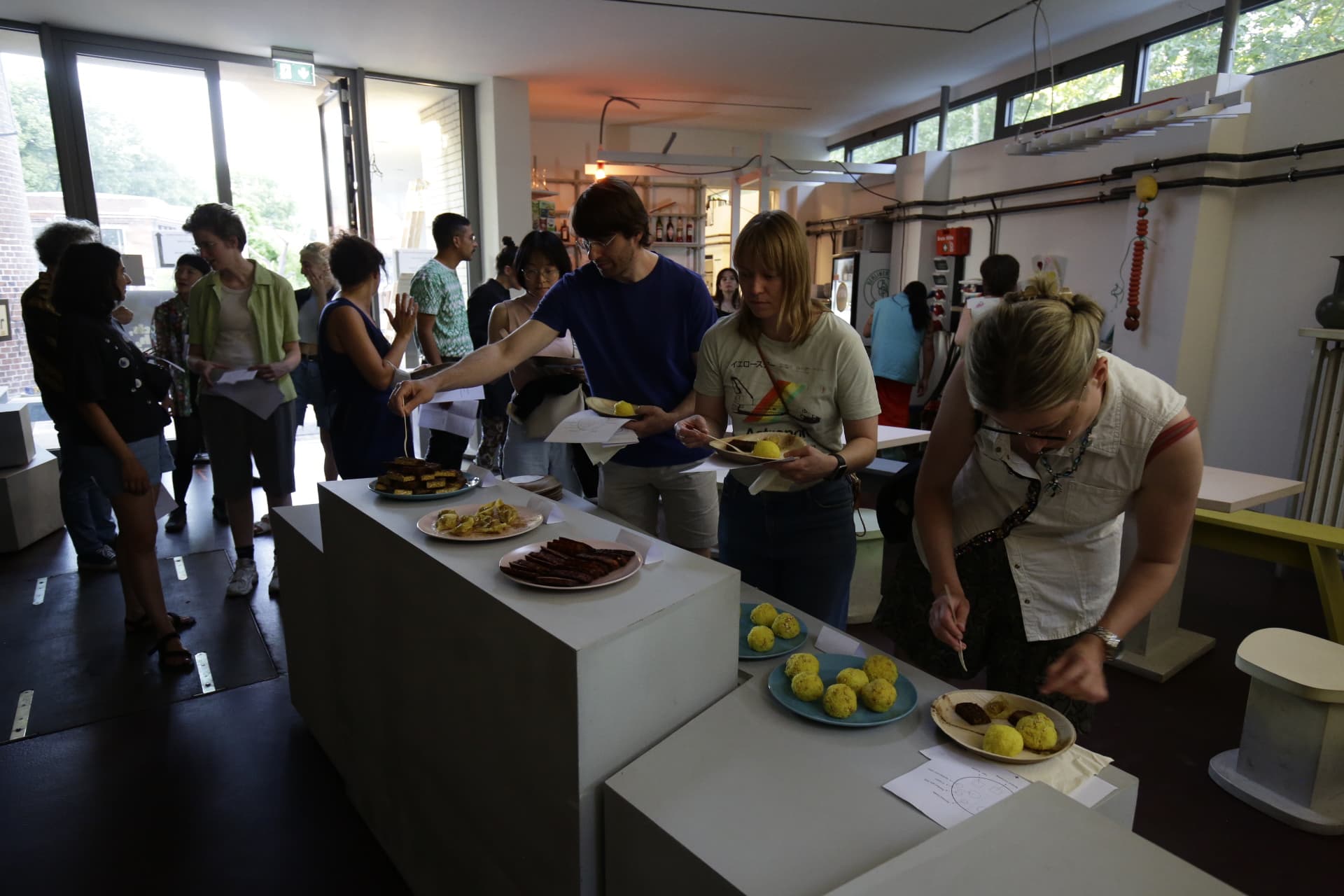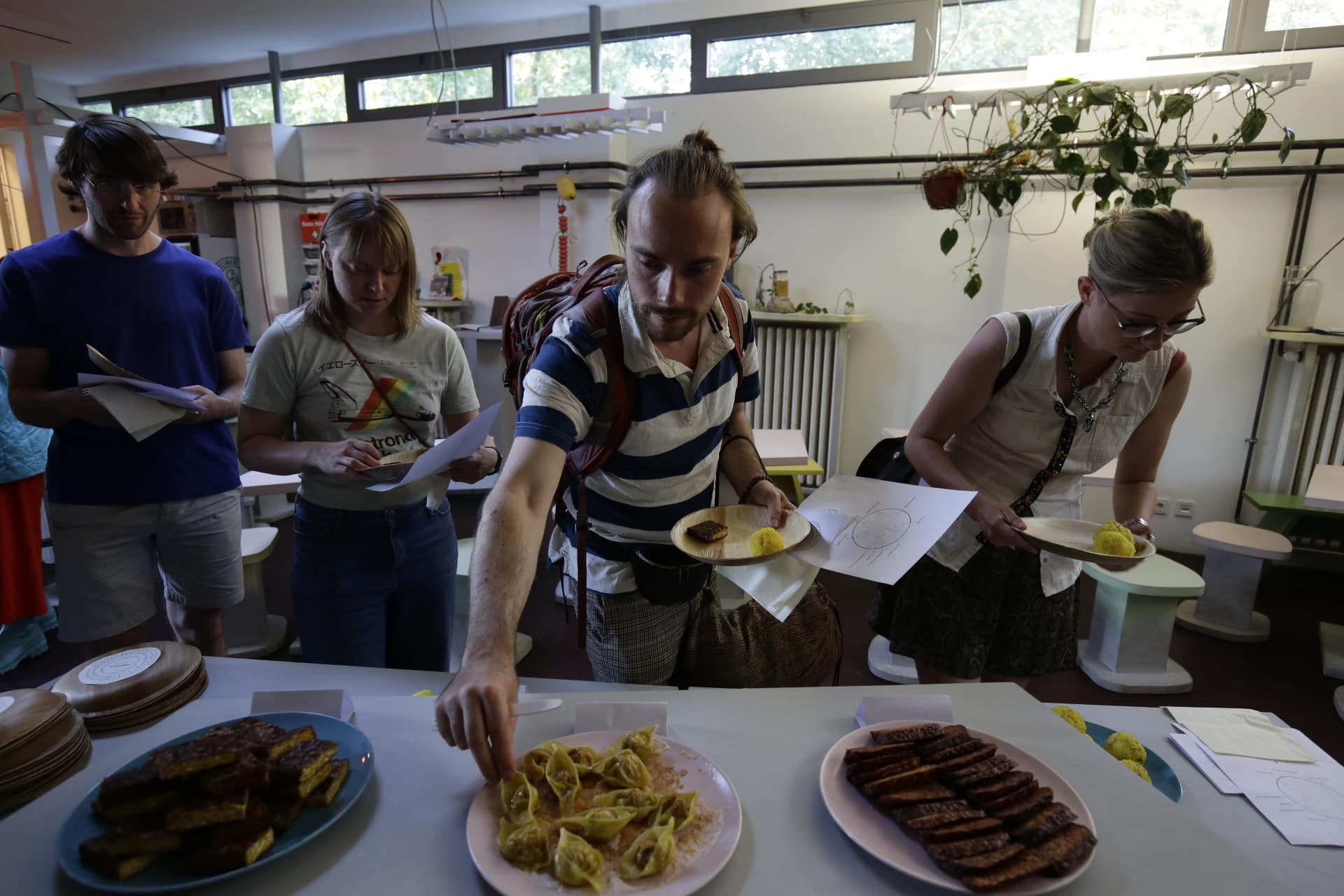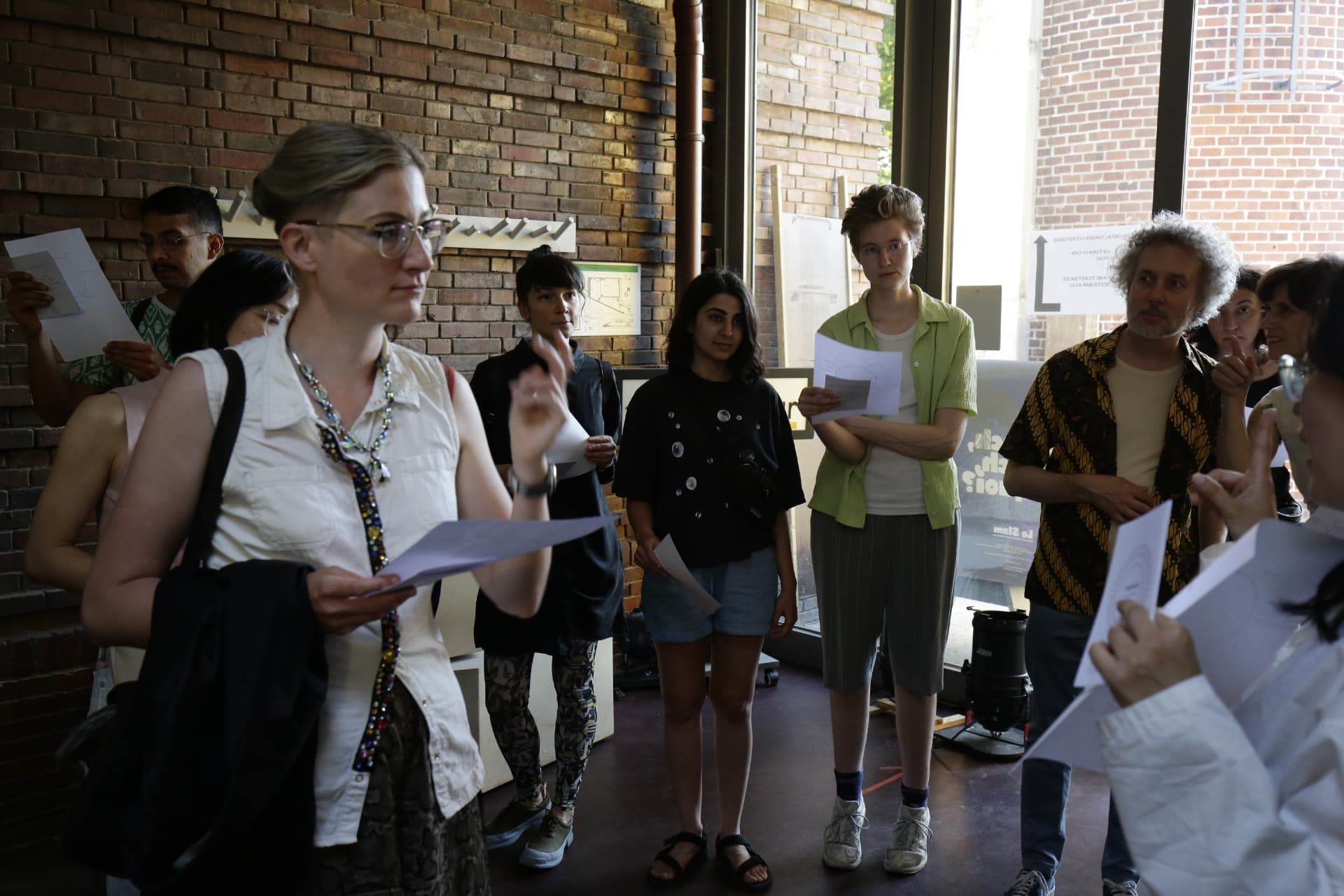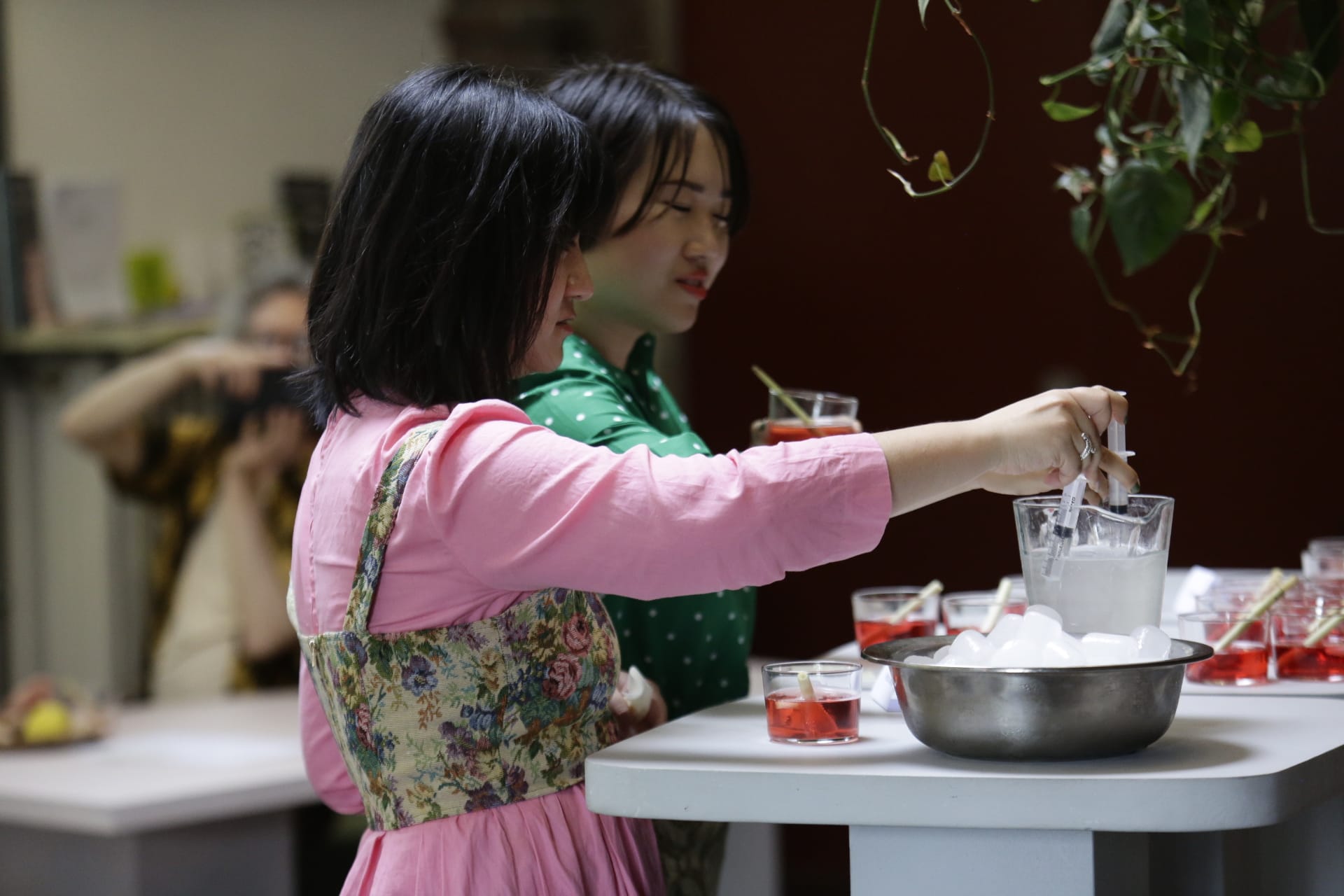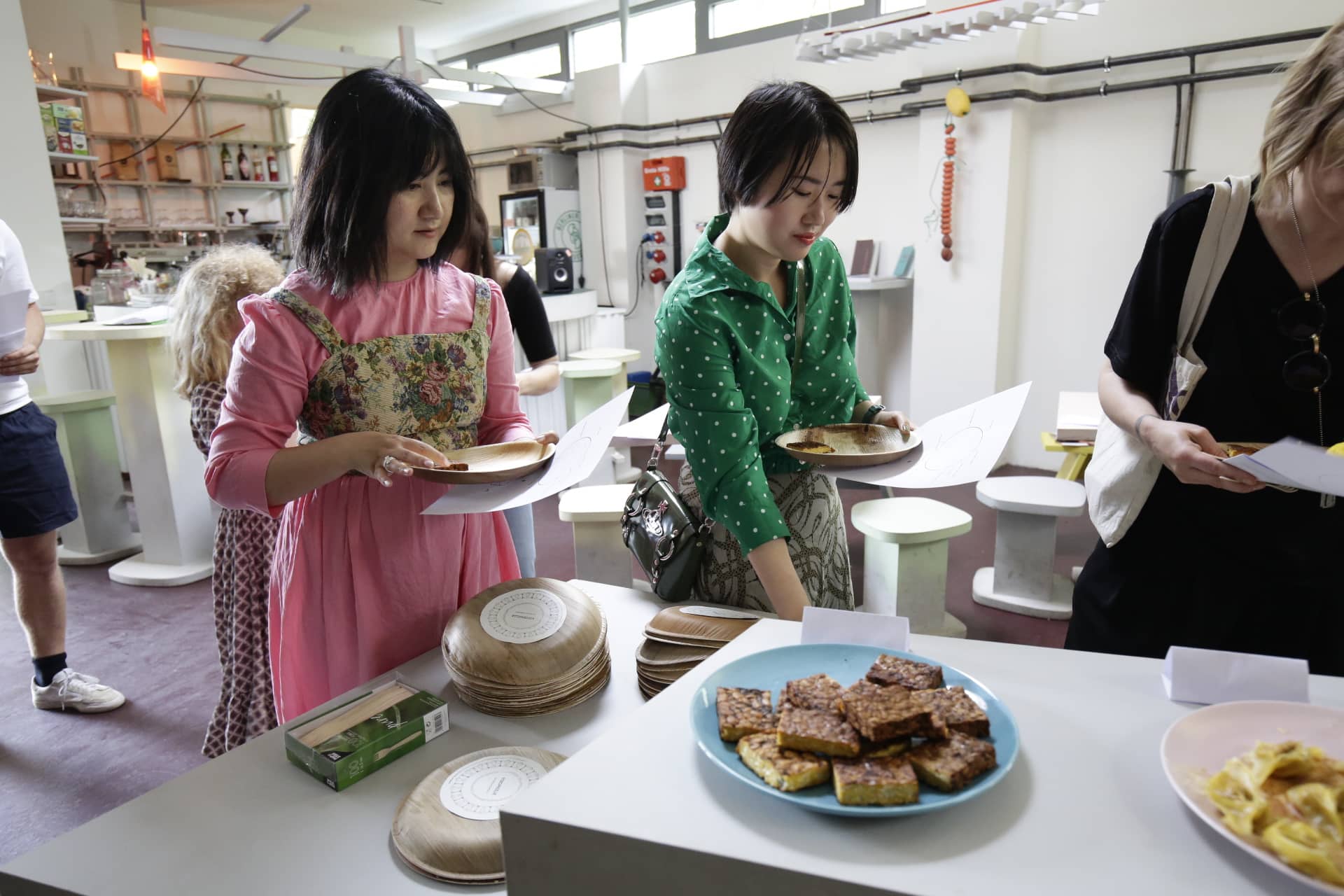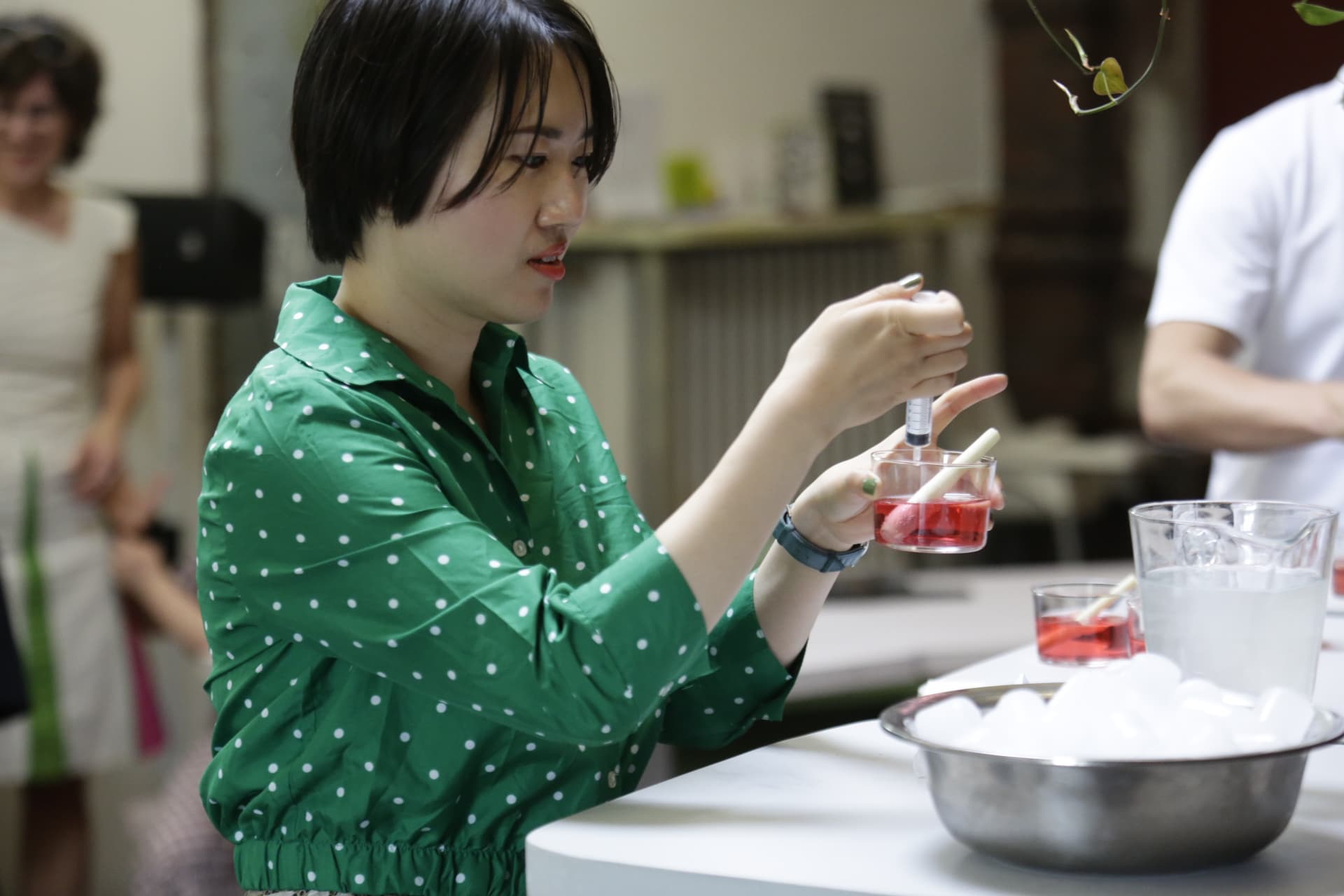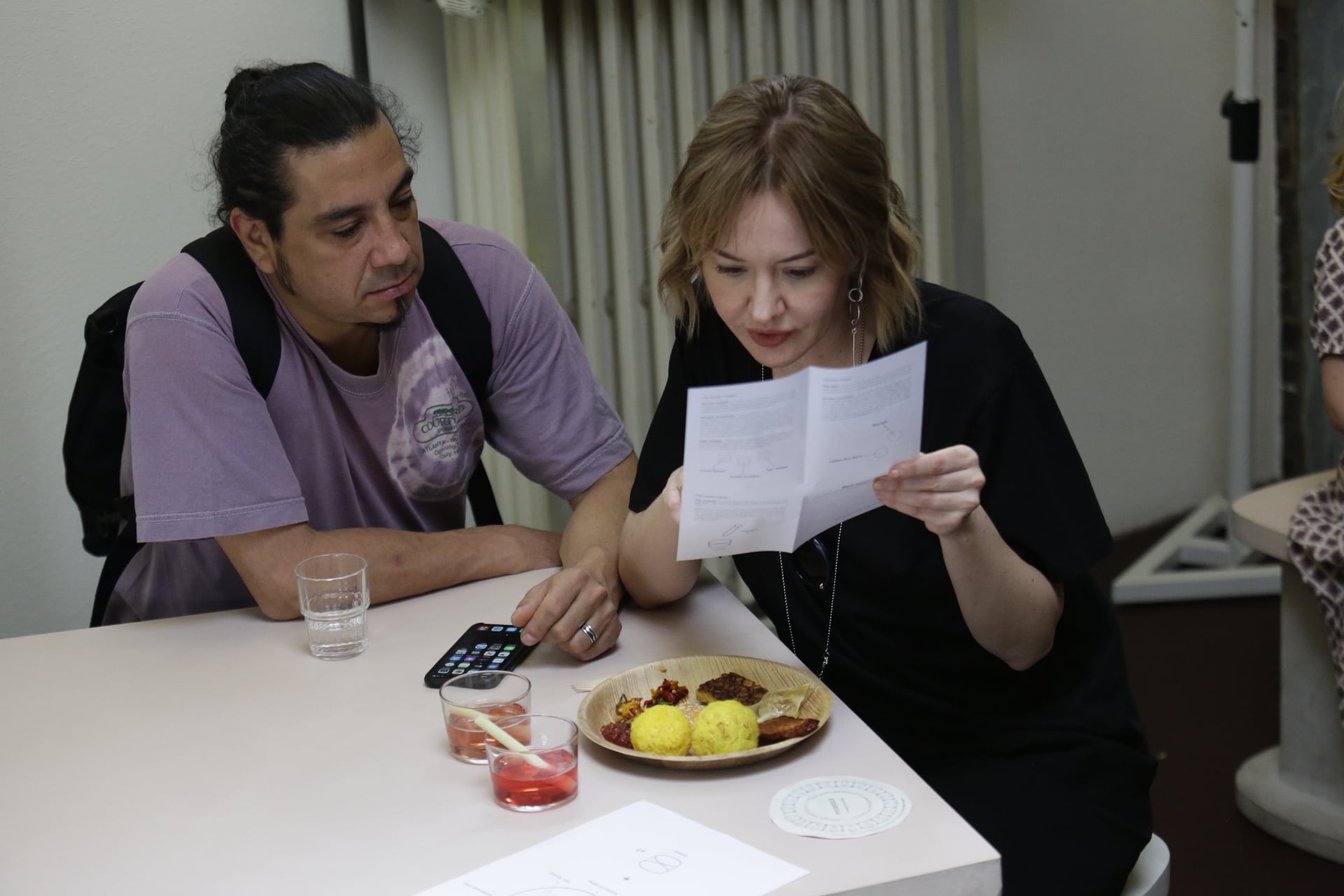 Pei-Ying Lin (b. 1986) is an artist and designer from Taiwan and currently based in Eindhoven, the Netherlands. She is a PhD Candidate in the department of Industrial Engineering and Innovation Science, and department of Industrial Design at Eindhoven University of Technology. Her work's main focus is on the combination of science and human society through artistic methods, and is particularly interested in building a common discussion ground for different cultural perspectives regarding elements that constructs our individual perception of the world. Recently she has been focusing on manipulating the boundary of invisible/visible, living/non-living and finding ways to build tools and methods that facilitate such explorations. She has established the Taiwanese BioArt Community with friends from 2012 and is one of the first promoter of BioArt in Taiwan. She has won the Honorary Mention of STARTS Prize 2020, Honorary Mention in Hybrid Arts Category of Ars Electronica 2015, Professional Runner Up in Speculative Concepts of Core 77 Awards 2015, BioArt and Design Award 2016. Her project PSX Consultancy is a permanent collection of Museum of Architecture and Design, Slovenia.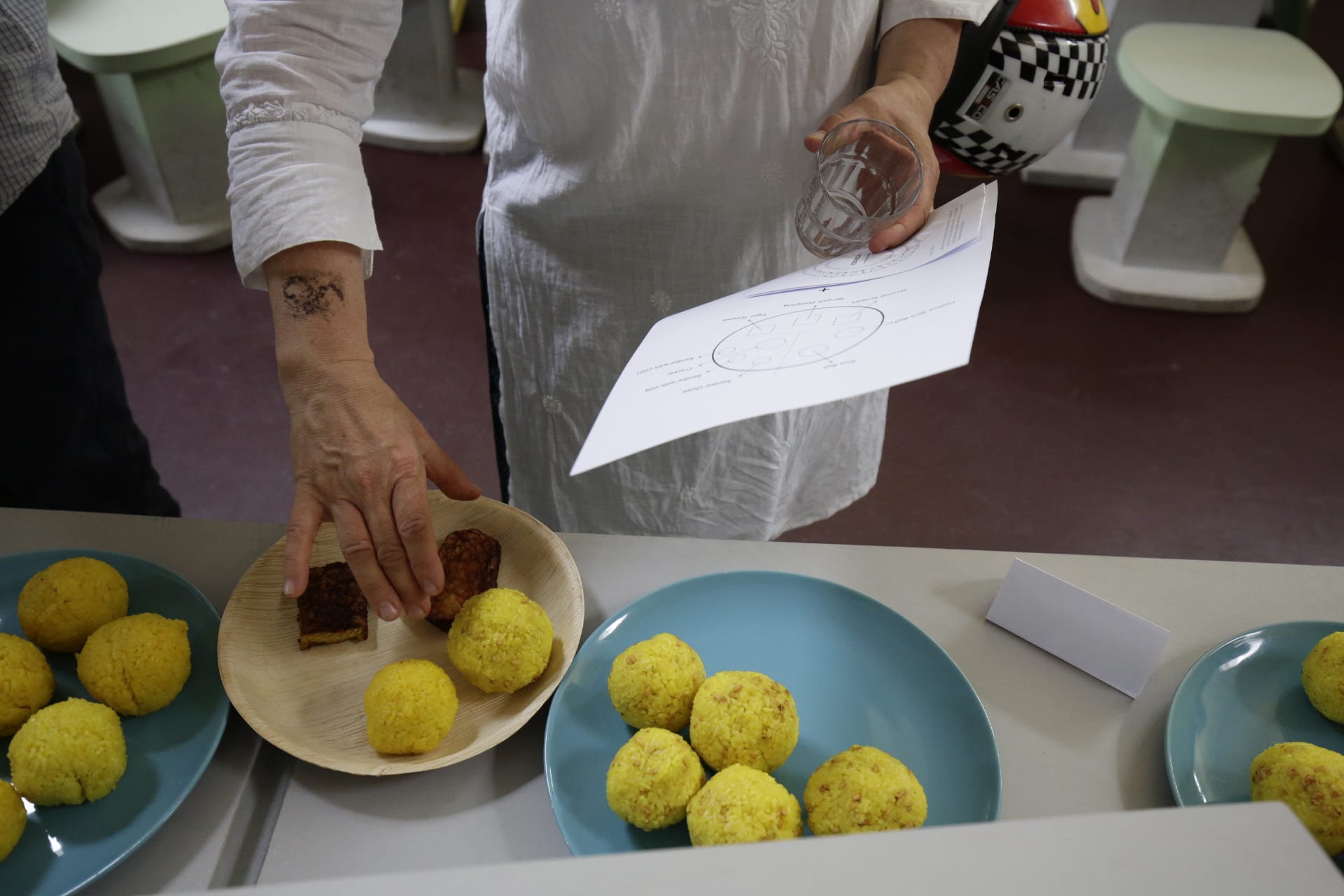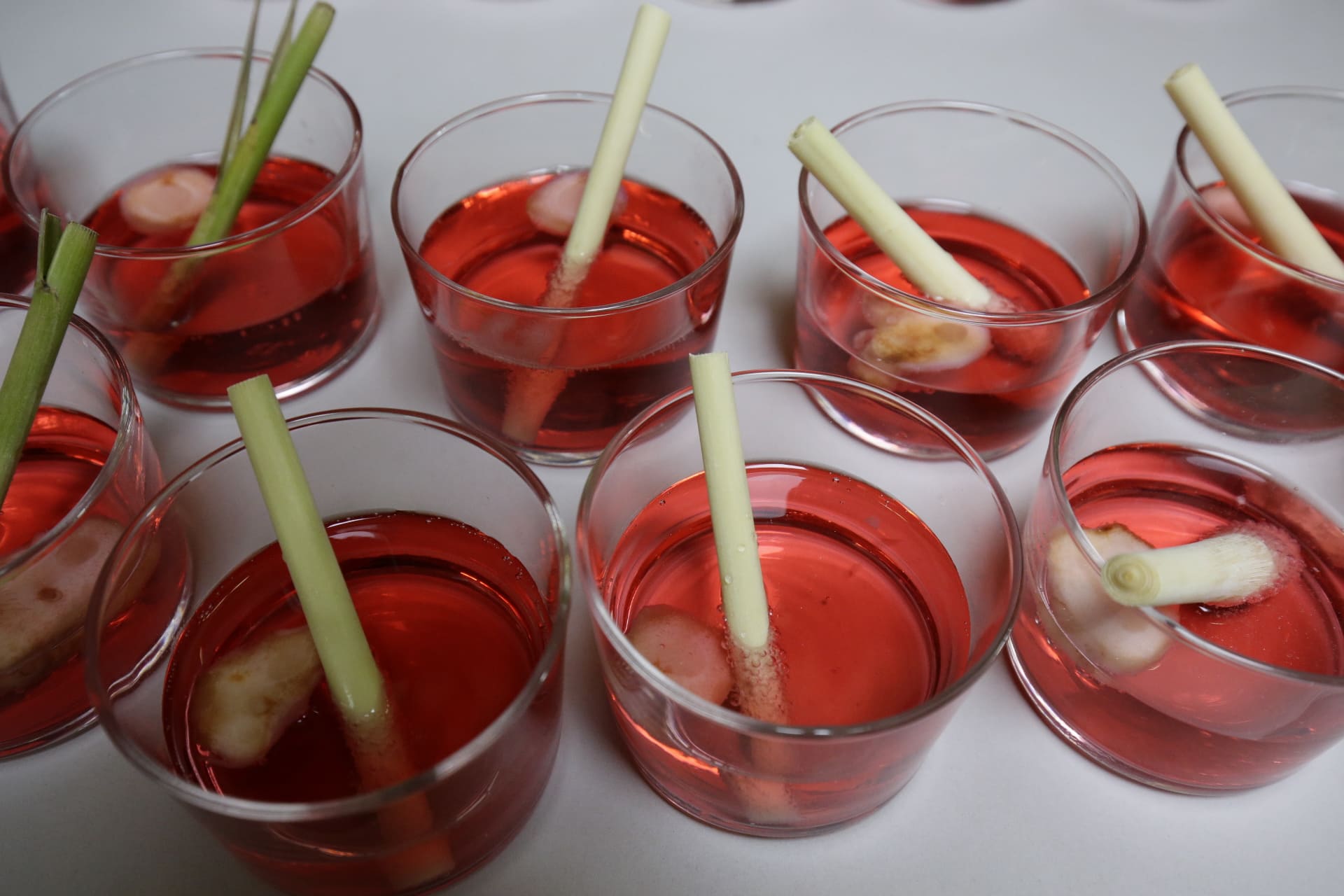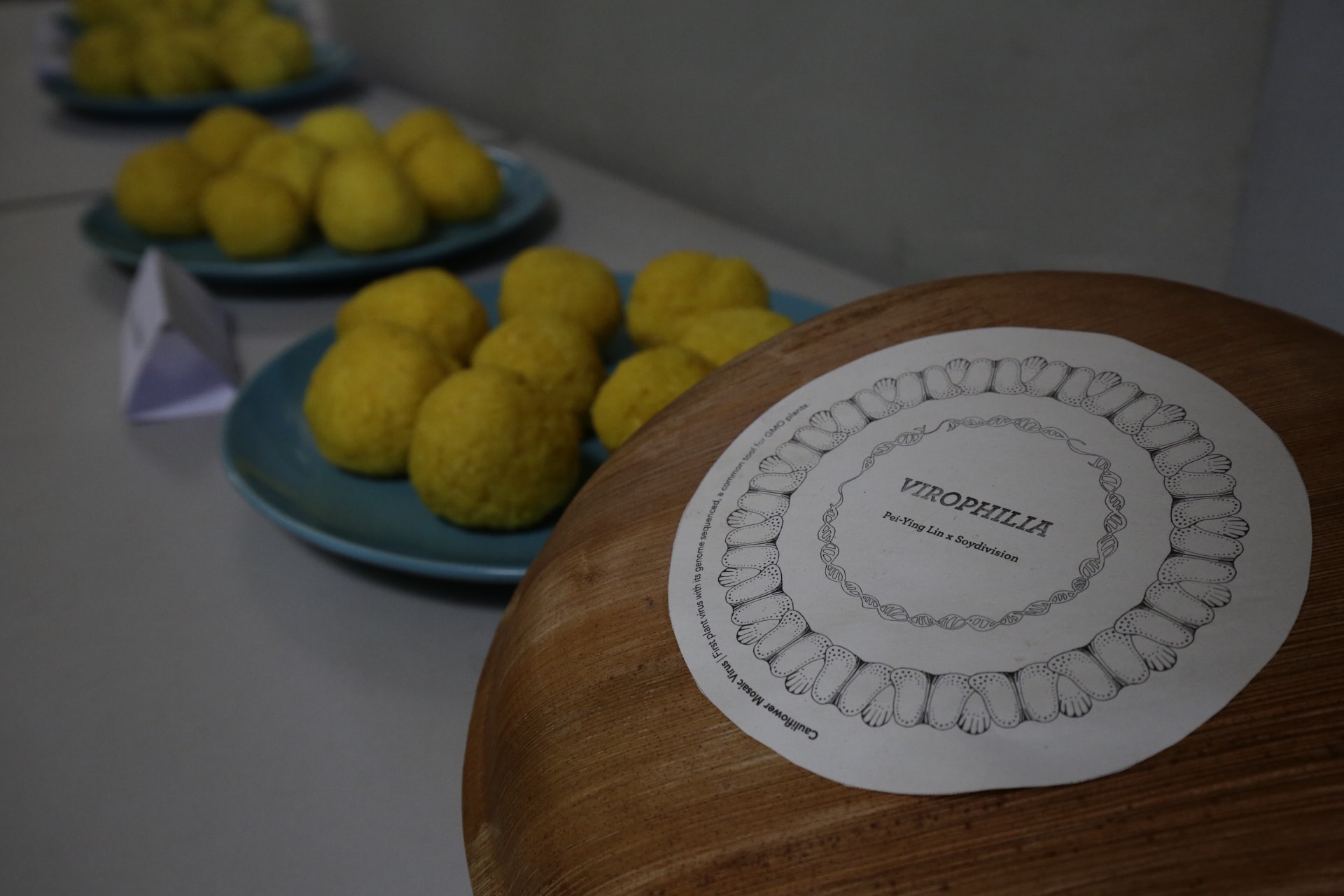 Soydivision is a contemporary art collective consist of Indonesians living in Berlin, positioned at the intersection of art and activism. Soydivision curates performances, organized workshops, culinary art activities, film screenings and discussion panels. The strategies focus on fostering socially engaged art creation, in the form of social practice such : cathartic experience, re-questioning, or therapeutic healing, become themes of our artistic output or activities. Their diasporic perspective offers an alternative approach to contemporary issues through art and invites a new kind of dialogue and engagement. Soydivision member Ariel William Orah is a Berlin-based Indonesian artist and community catalysator. His practices and research focus include socially engaged art creation, social and climate injustice, as well as identity, memory, and scarcity.