HACKERS, MAKERS, THINKERS
Seokkeodungdung: Doing "Social Fermentation"
Workshop | Rice Brewing Sisters Club (RBSC)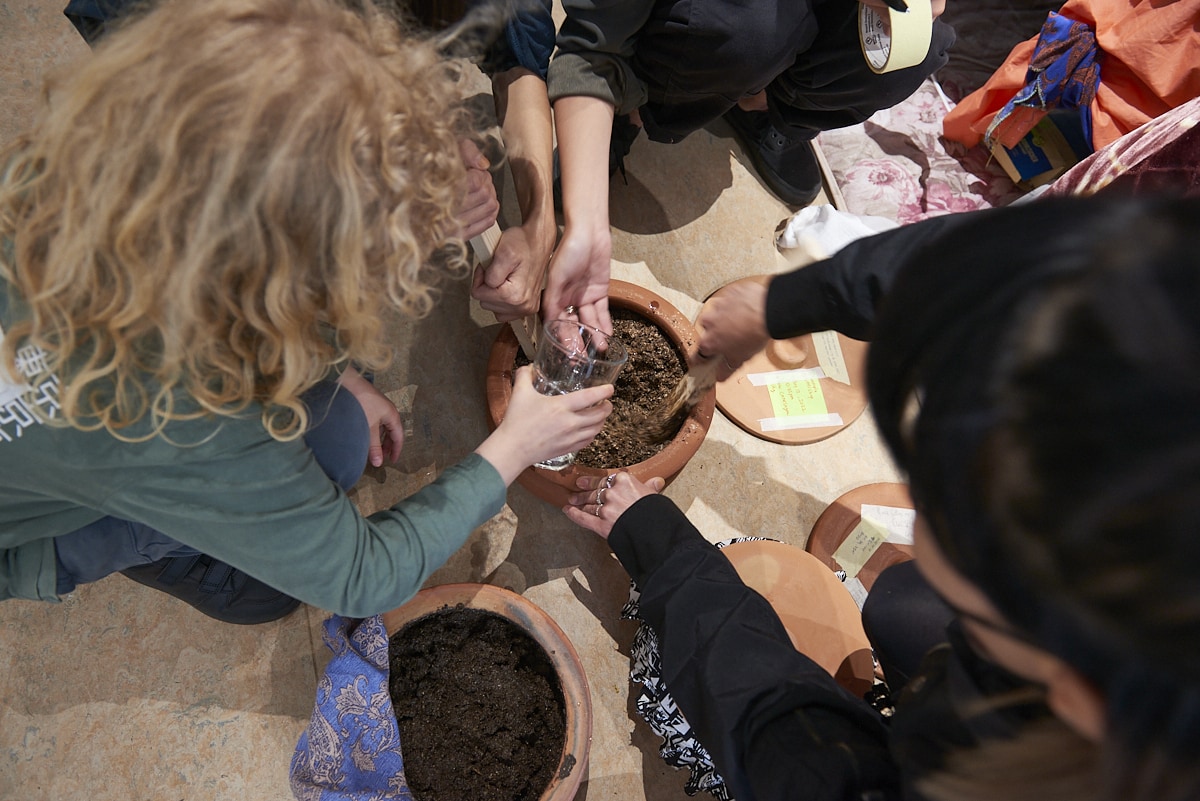 The workshop is an invitation to get a theoretical and practical insight into the artistic practice and research of South-Korean artist collective RICE BREWING SISTERS CLUB (RBSC). Central to their work is the approach of "social fermentation" which they will explore with the participants. In the workshop the RBSC will focus on their new art project TERRESTRIAL-CELESTIAL, which was produced during their current residency in Berlin (since April 2022 – ongoing) in connection with Berlin community gardens and gardeners.


During an introduction the artists will show their project that works as a culturing home for microorganisms collected from rice, soil, and human hands. They will also explain their approach of "seokkeodungdung," a socio-microbial experiment of mixing, floating, caring, and situating "in the field." The RBSC will give an insight in how social fermentation enables us to be grounded in the earth we live in, while traversing boundaries between migration, localization, and indigeneity in Berlin here and now. Next to an introduction of their artistic practice and in particular of the new project the RBSC will invite the participants to actively take part in certain parts of their fermenting practice related to TERRESTRIAL–CELESTIAL.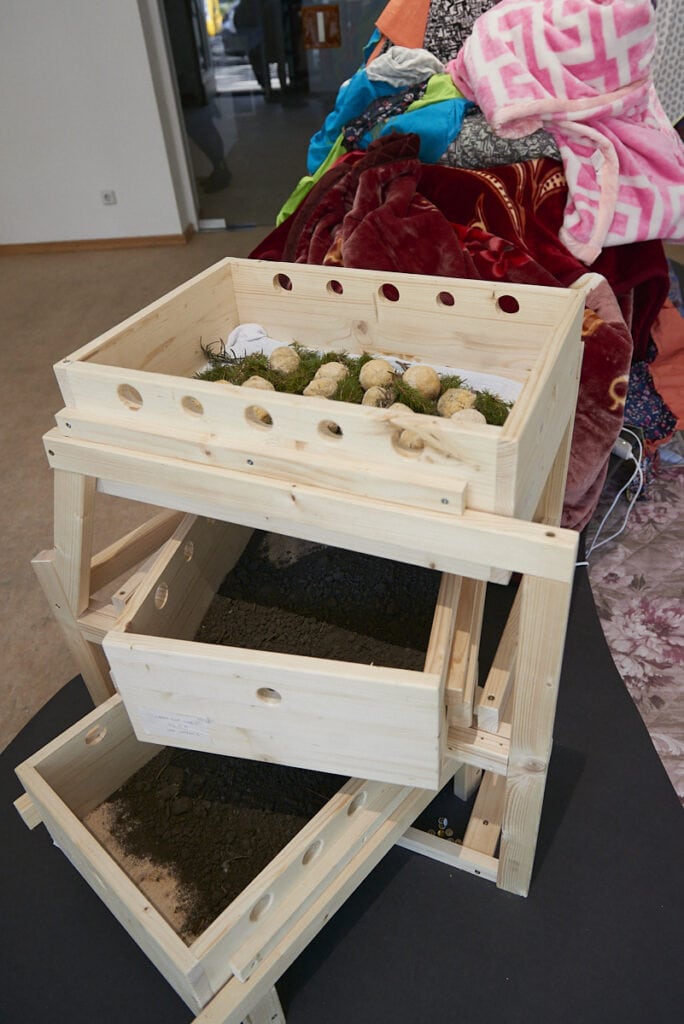 In the first part of the workshop, the artists will make use of the nuruk – the Korean fermentation starter that they have created in the past few weeks – by brewing makgeolli (rice wine) together. Starting from taking out the seasoned nuruk that has been cultured in their installation, they will go on to use it for human consumption and nourishment, step by step.

In the second part, we will create a new batch of indigenous microorganisms for seokkeottuiumbi – the Korean composting method that nourishes depleted soil through mixing, propagating, and letting the microbiomes release themselves. During this process, we will also take time for some close-looking and drawing activities that explore ways to be grounded in the earth we live in while also traversing boundaries between migration, localization, and indigeneity.


TO BRING

For this workshop, please bring your staple carbohydrate-based ingredients (100 – 200g approx.), ideally something you would use at home for cooking or something with stories attached. They can be rice, wheat, beans, potatoes, or anything that microbes can sit and feed on!
The workshop will involve some physical movements, so please wear comfortable clothing for some messy fun.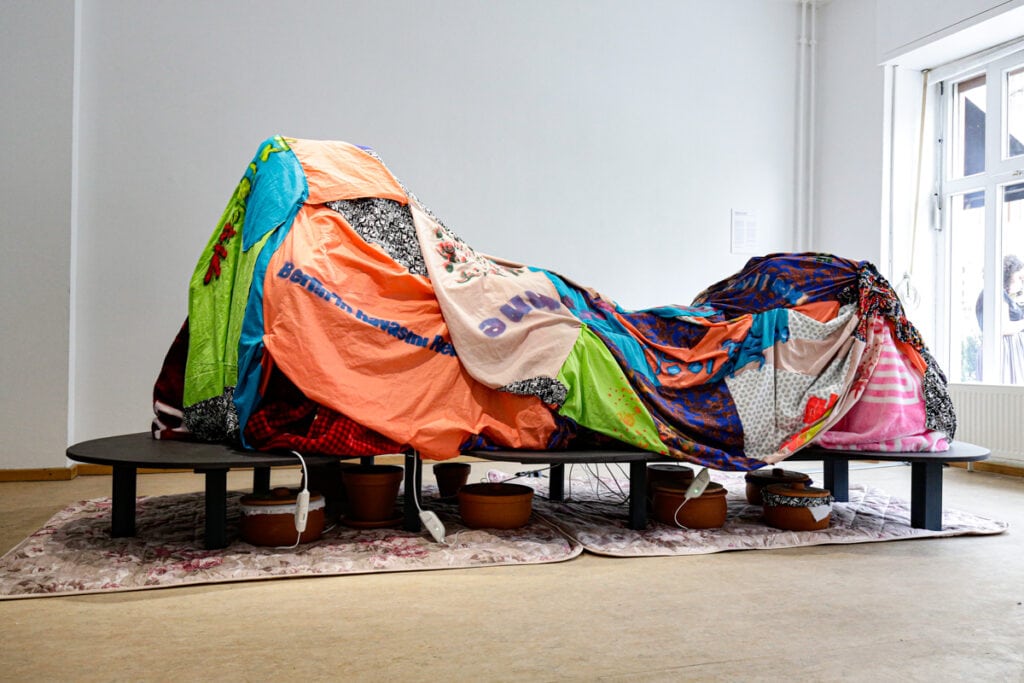 Since 2018, Rice Brewing Sisters Club (Aletheia Hyun-Jin Shin, Hyemin Son, Soyoon Ryu) has combined artistic research with practice through a framework of "social fermentation." Our practice of social fermentation has been hopping between fields of visual art, performance, creative writing, oral history, decolonial histories, geographical and geological observations, and auntie wisdom. In this presentation, we will detail our approaches to social fermentation as both a form and method by bringing together our past projects, observations, conversations, and actions.