Zine Ecologies
Collective Structures in Independent Publishing
Kristina Stallvik
Since March 2023, Art Laboratory Berlin has hosted Alexander von Humboldt Chancellor's Fellow, Kristina Stallvik, in support of their year-long research project: Zine Ecologies: Collective Structures in Independent Publishing.


Over the course of the fellowship, Stallvik has crafted a practice-based research methodology – approaching topics of publishing from the varied perspectives of printer, editor, curator, artist, archivist, reader, and distributor. With a background in critical and queer ecology, Stallvik draws upon non-normative understandings of kinship, interdependence, and mutualism to understand the importance of community formations created through the making and publishing of books.

In their duo exhibition, ACT 1: THE WHEELHOUSE, (Nýlistasafnið, Reykjavik, IS) Stallvik began by focusing on the book as a physical object. Understanding the book as the base unit of their research, they asked the question, how do its haptic qualities activate both memory and imaginative speculation? The book produced for this participatory exhibition was also shown at the Bergen Art Book Fair, Norway.

In much of Western philosophical thought, our senses are limited to the singular abilities attributed by the demarcation of touch, hearing, sight, smell, and taste. Deploying a logic of the haptic, sensory organs are instead understood as constituting the volatile boundary layer between our flesh and the exterior world through a messy, inextricable practice of sense-making. The book as an epistemological format presents the potential for a manifold of haptic relations. Books contain their own physical demands. Reading is never passive nor disembodied; it only exists at the confluence of language and the body. In the contexts of both the digital and cerebral, the haptic qualities of reading work to inscribe the somatic within non-material spaces. Stallvik's research will explore these ideas further in an upcoming month-long curatorial project, Slow Leak (a.p. books, Berlin, DE).

During Art Laboratory Berlin's Matter of Flux festival, Stallvik continued a focus on embodied reading through their library project, The Fluxional Shelf. The spatial framework of a festival shapes its resulting knowledge and relationships. To materially '"hack" the festival format, The Fluxional Shelf activated the taboo space of the bathroom with a reading room: meant to house the most vulnerable bodily acts and, at the same time, notorious for the consumption of stories and texts. The initial library contained submissions from the organizing members of the festival network – an archive of our collective influences. Encouraging non-traditional distribution, and evolution of the library materials, participants of the festival then provided additions to the shelves, as well as their own annotations to existing texts. Outside the bathroom, a printer was available to make new texts or copy texts for further reflection and exchange.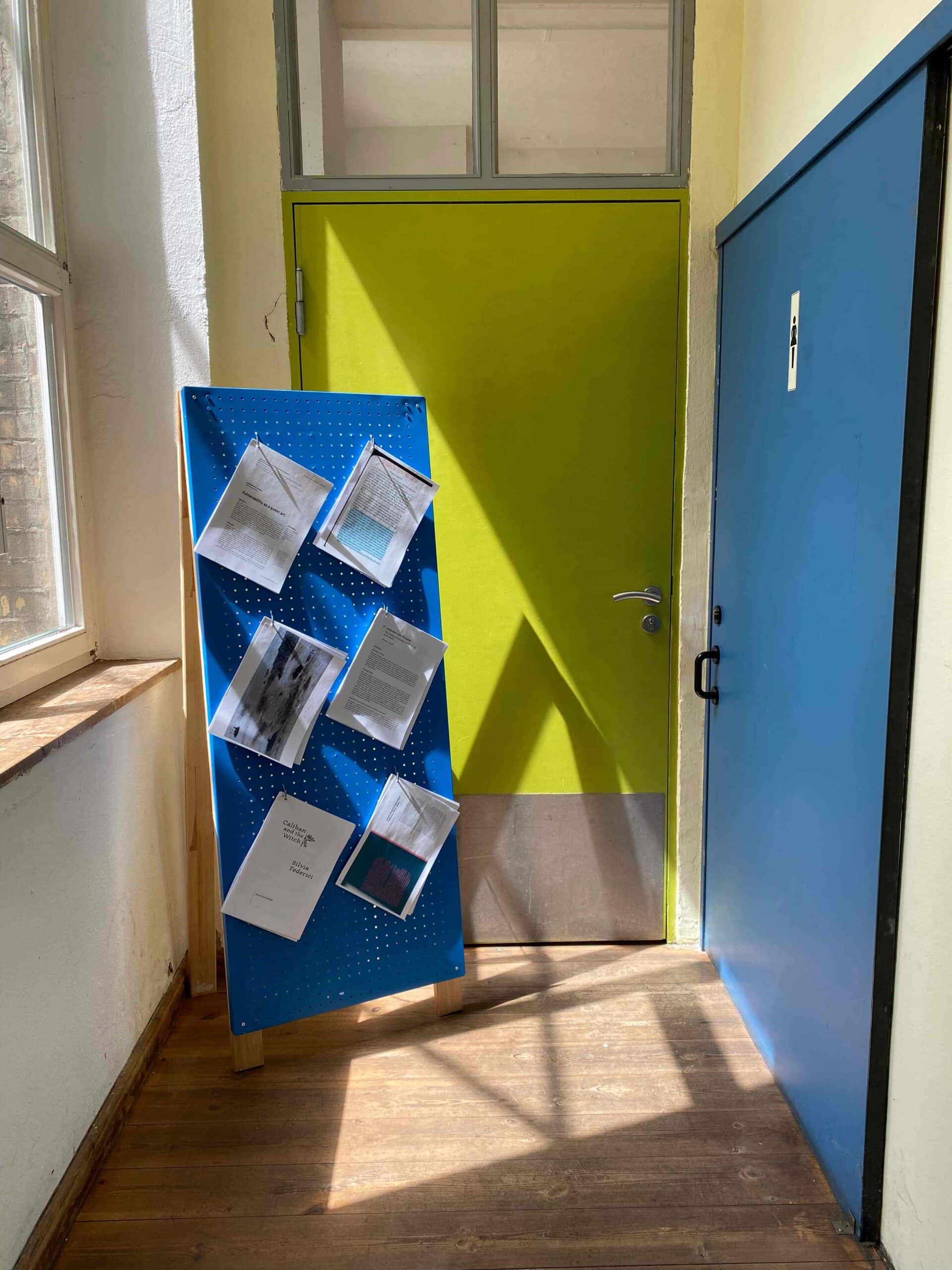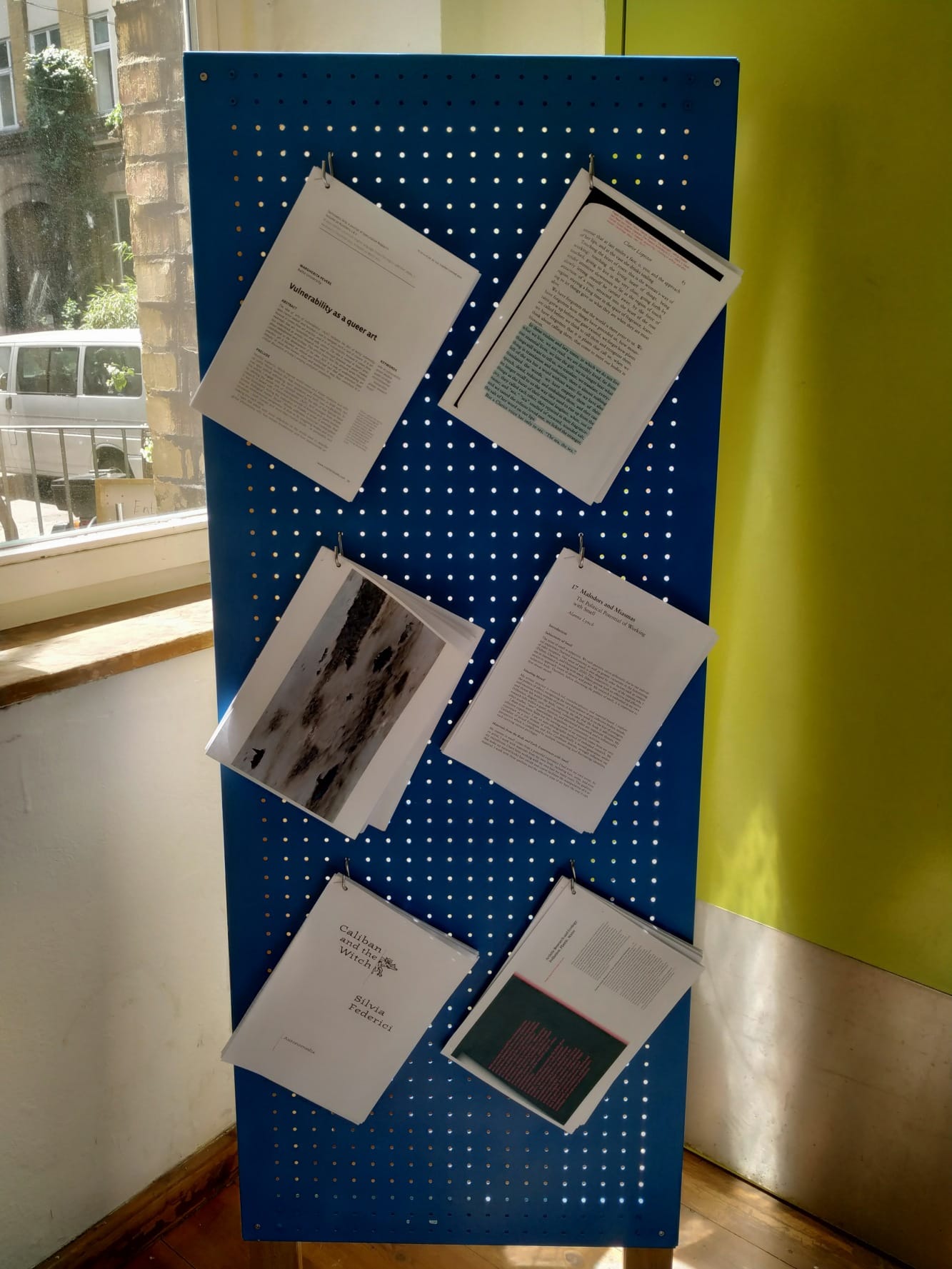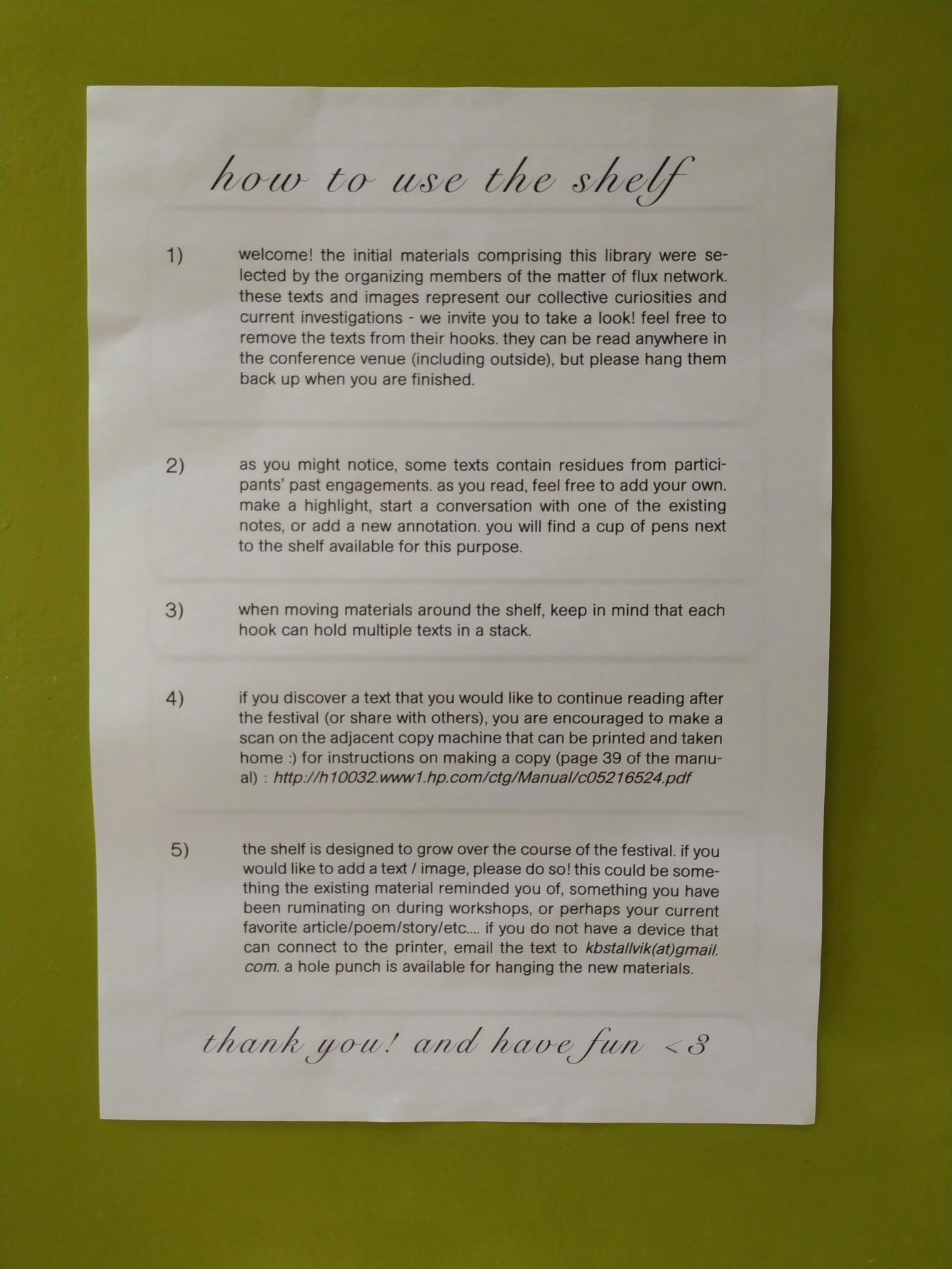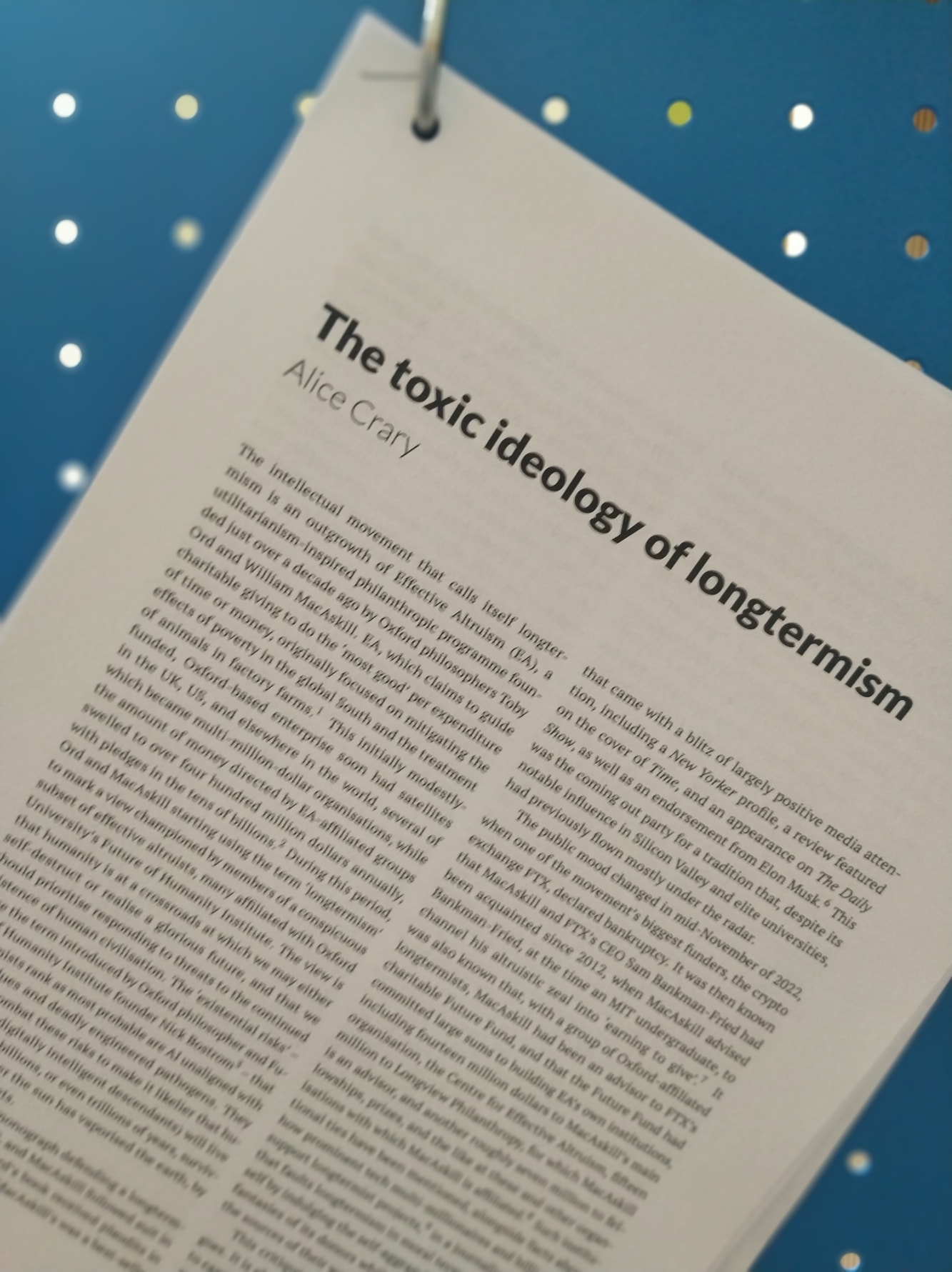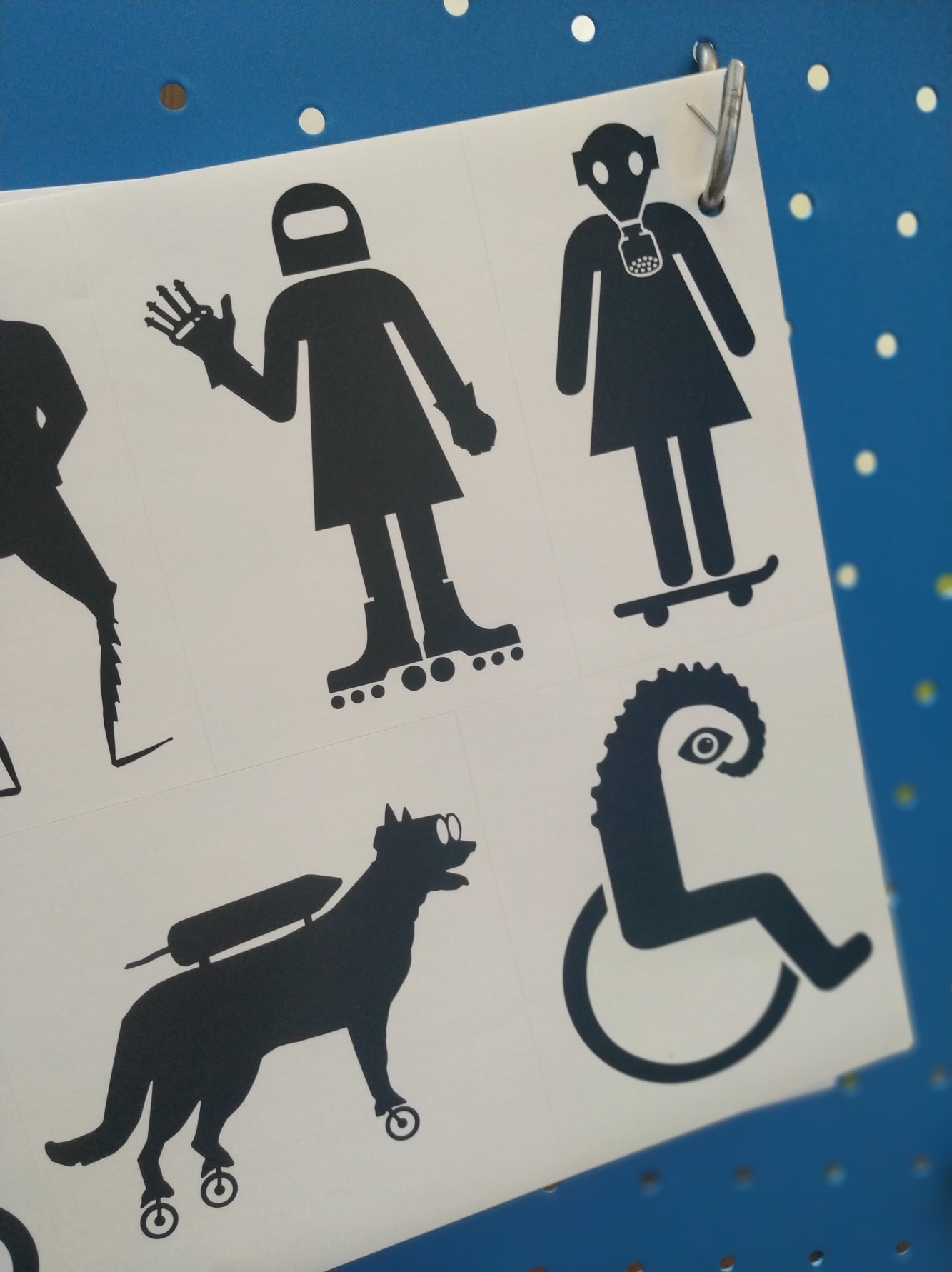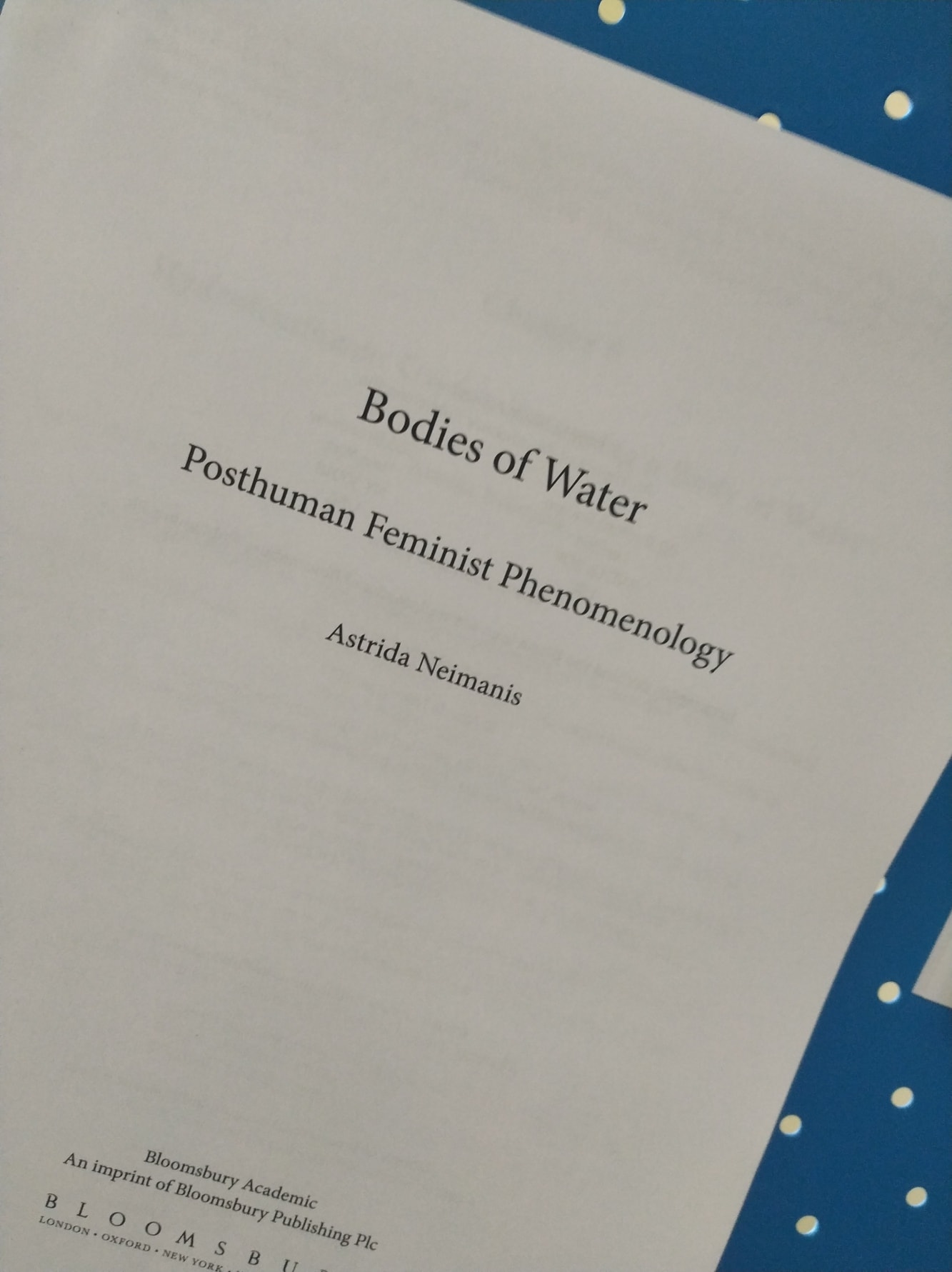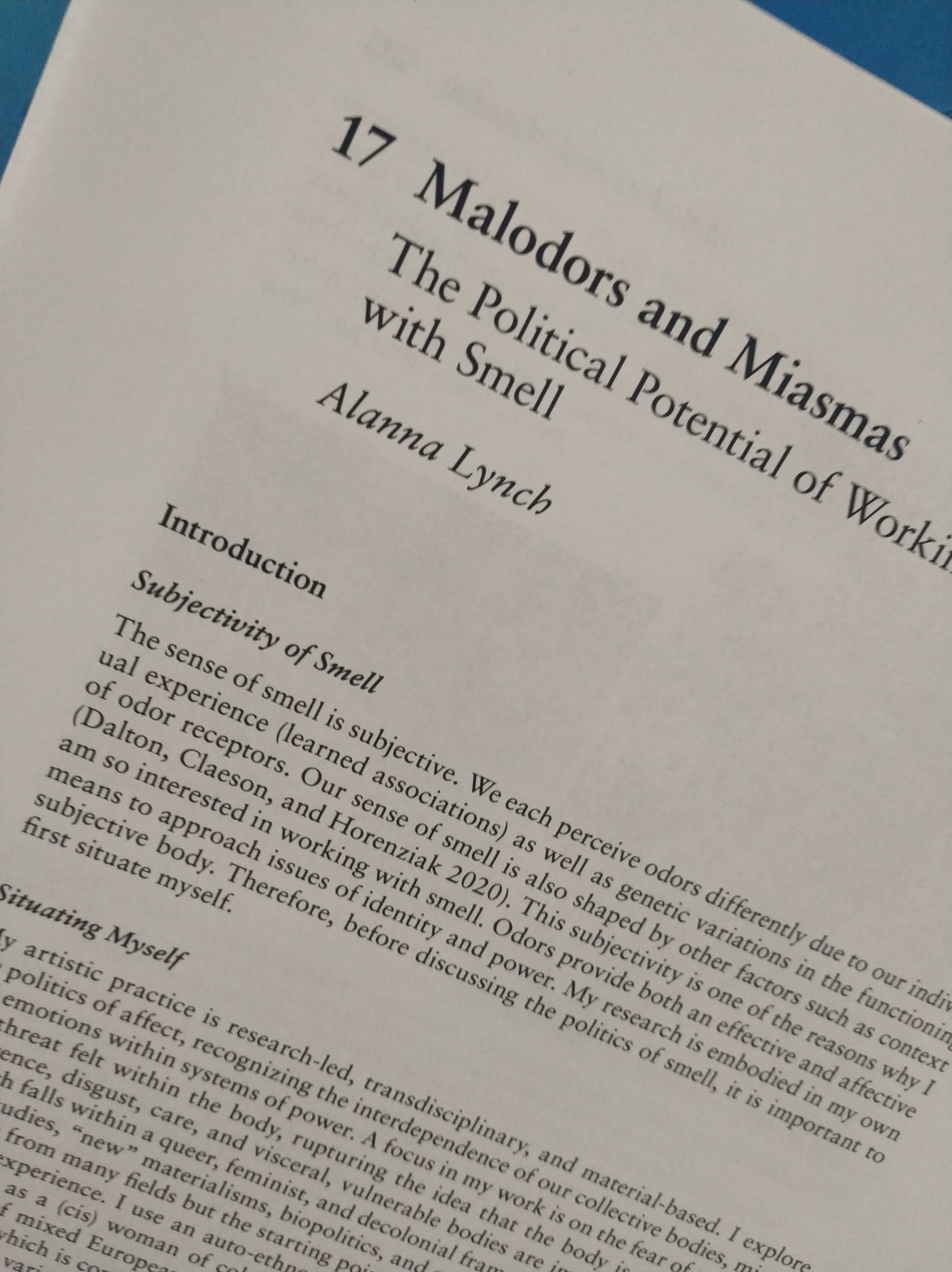 This focus on intimate circulation continued through Stallvik's participation in designer Björn Giesecke's Imagine: A Bookshop temporary bookstore and community space. Opening the doors of his usually private design studio, this project "focused on books that are considered rare in one or more cases, e.g., small print runs, books without ISBNs, artists' books, and self-published titles where distribution is a problem, thus are difficult to get." As part of the shop's event programming, Stallvik participated on a panel about the process of creating an artist book.

In September 2023, Stallvik collaborated with Art Laboratory Berlin, alpha nova & galerie future and other fellows of the AvH in an intensive zine making workshop Exploring the Visual: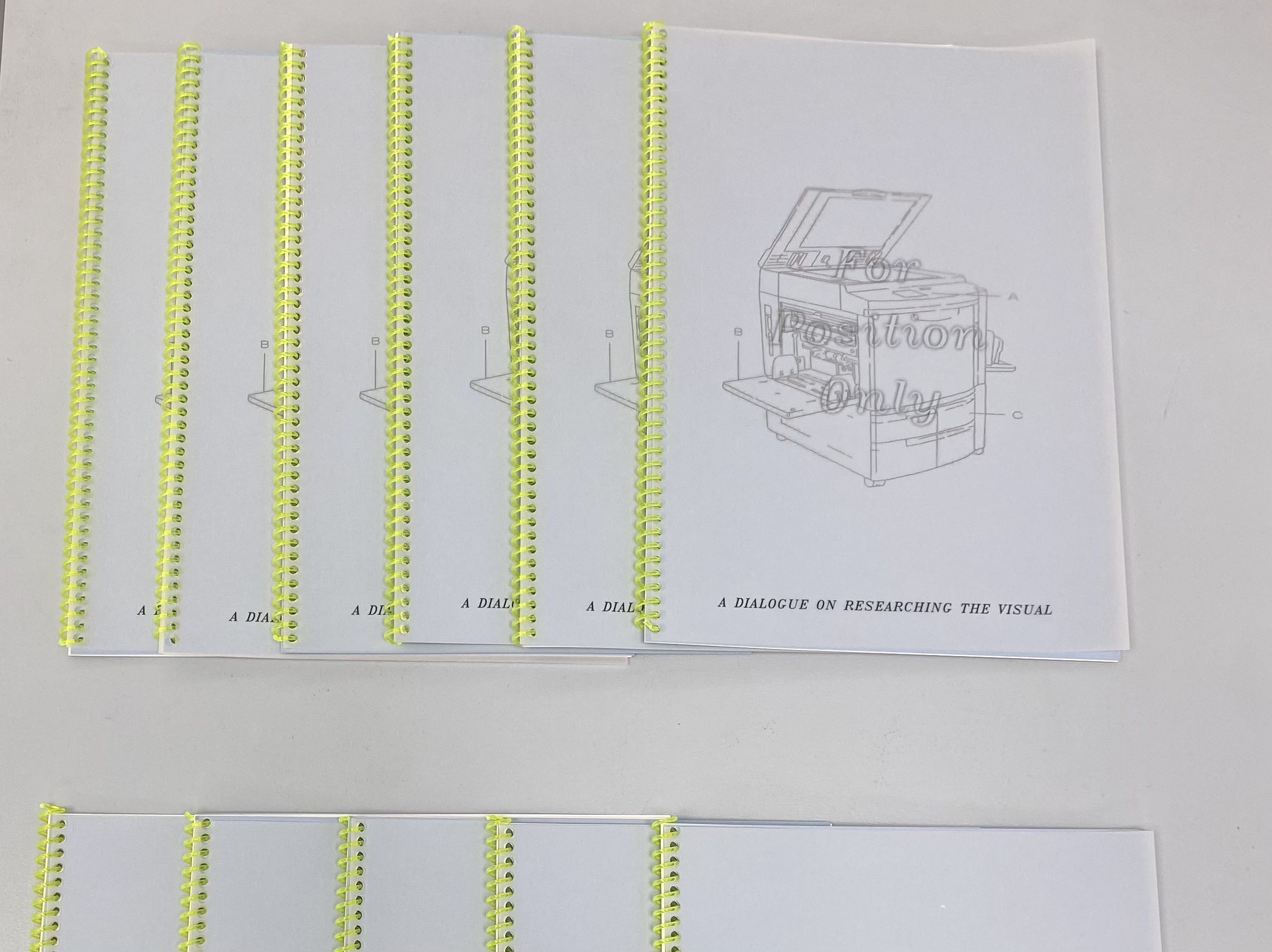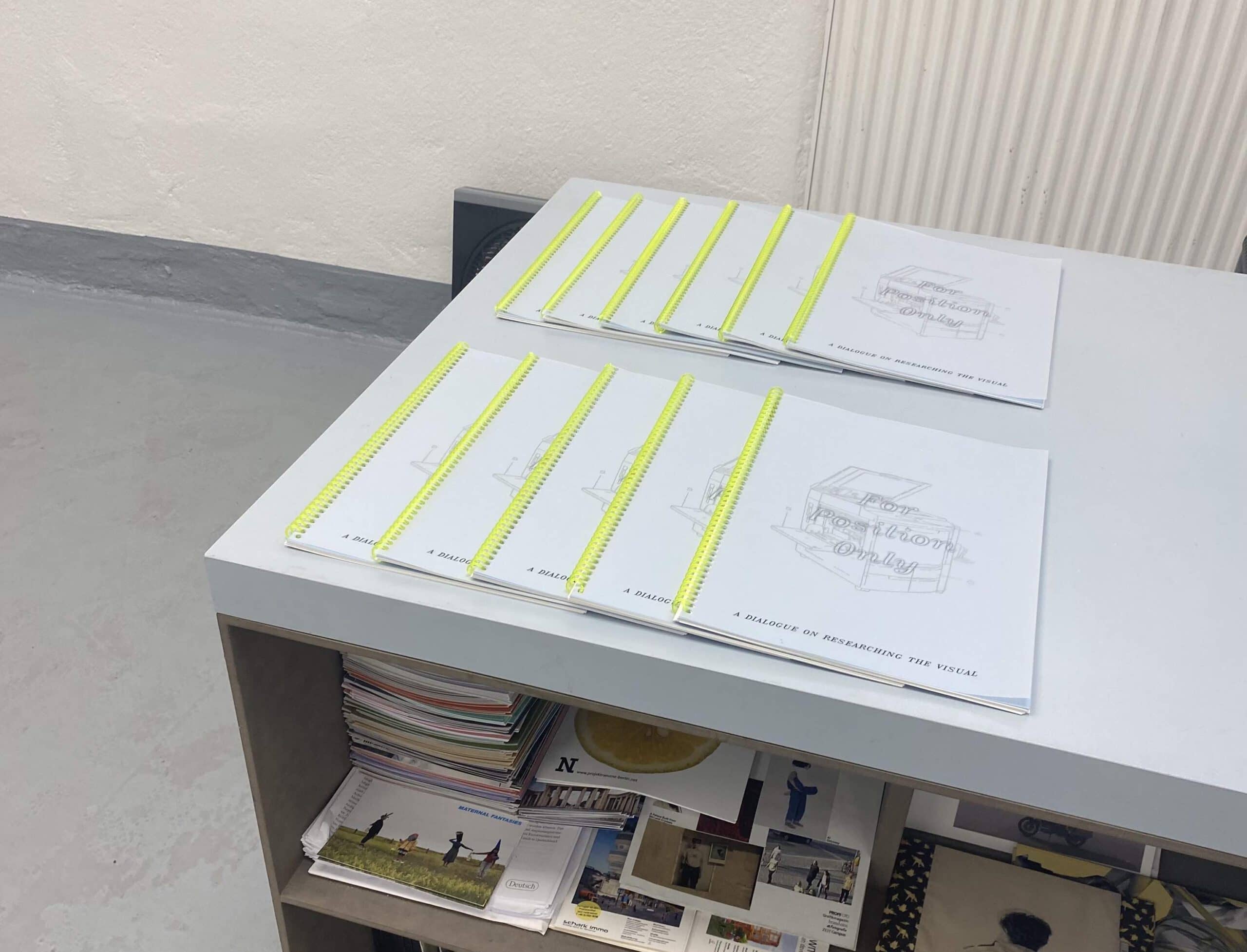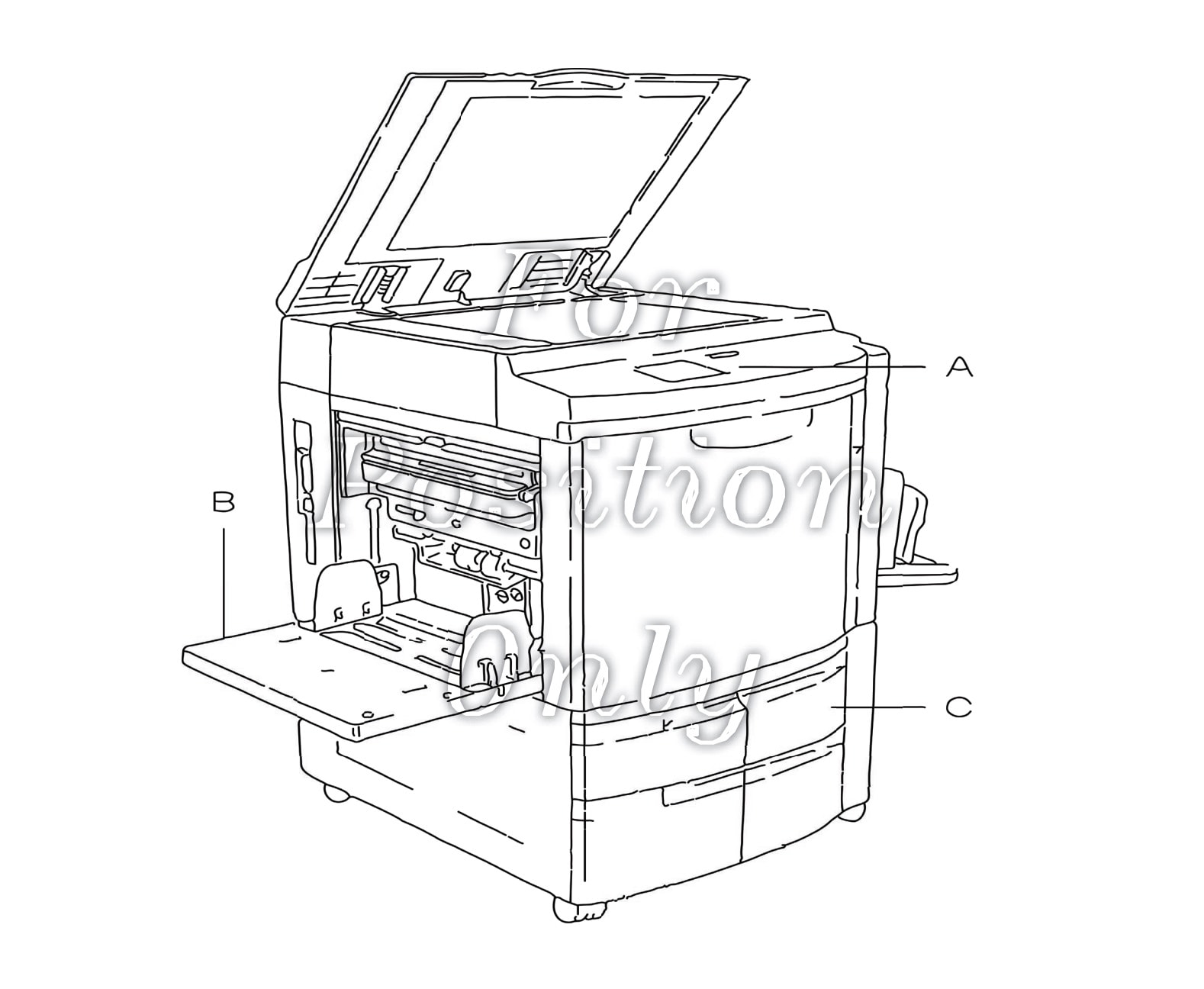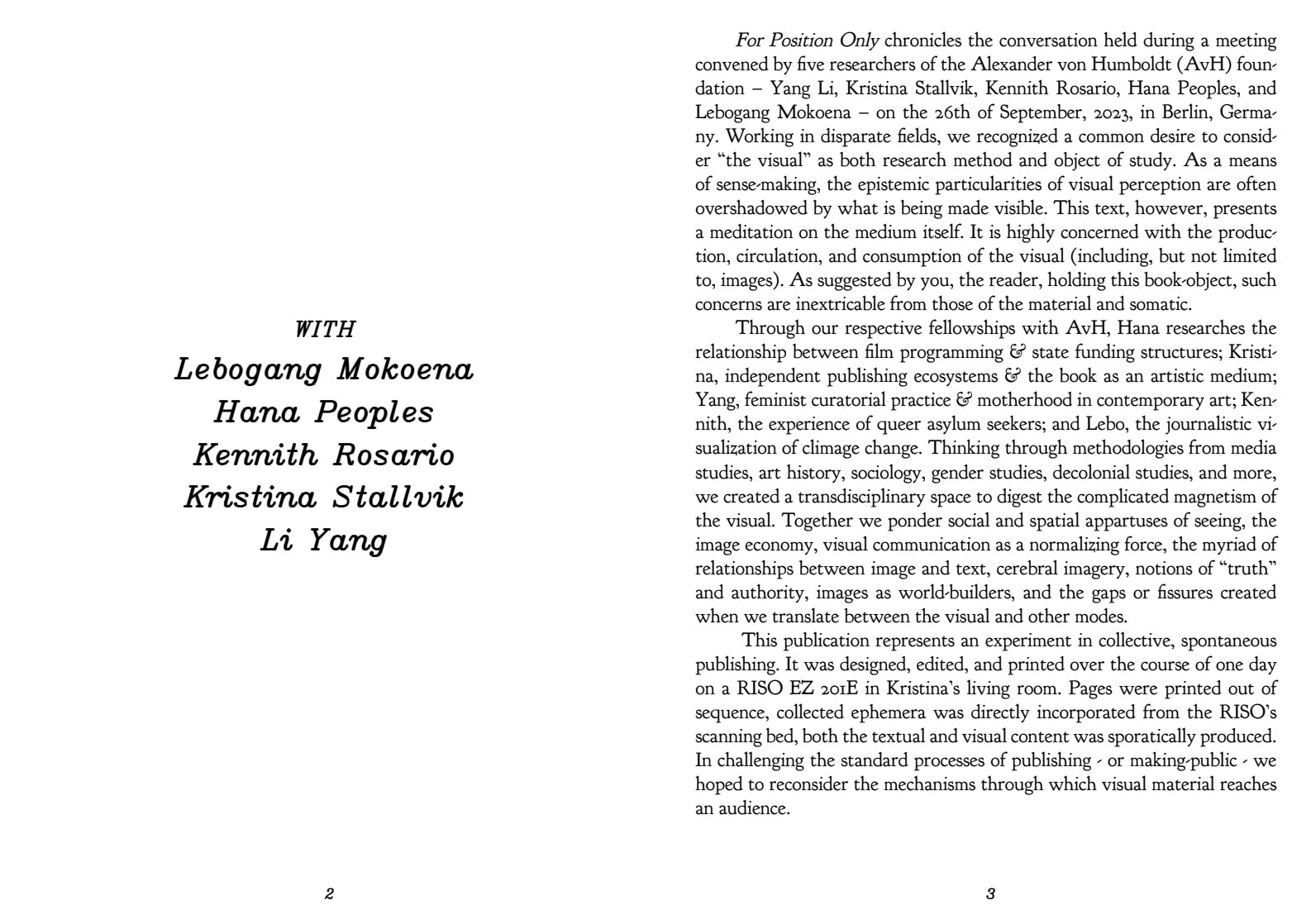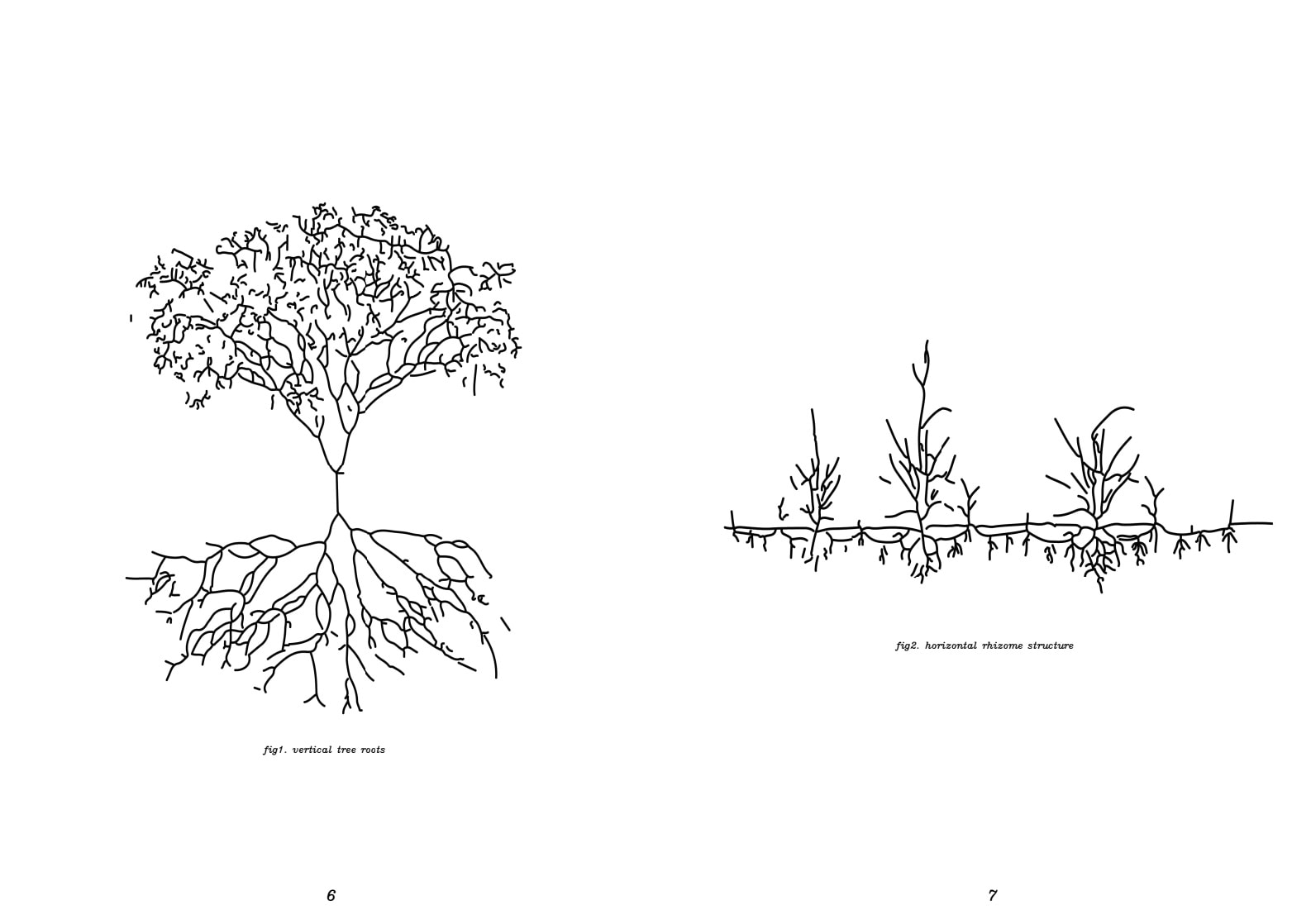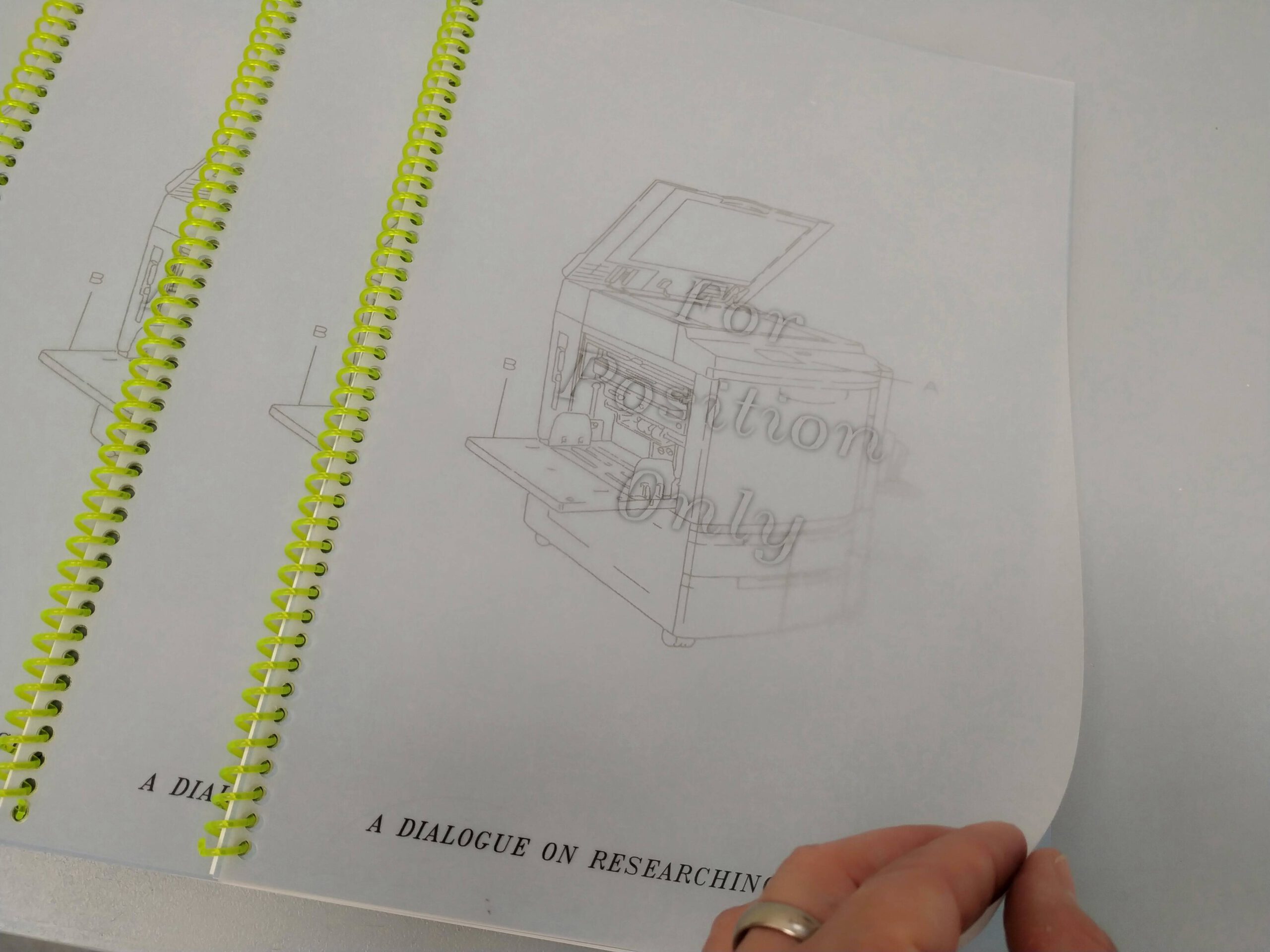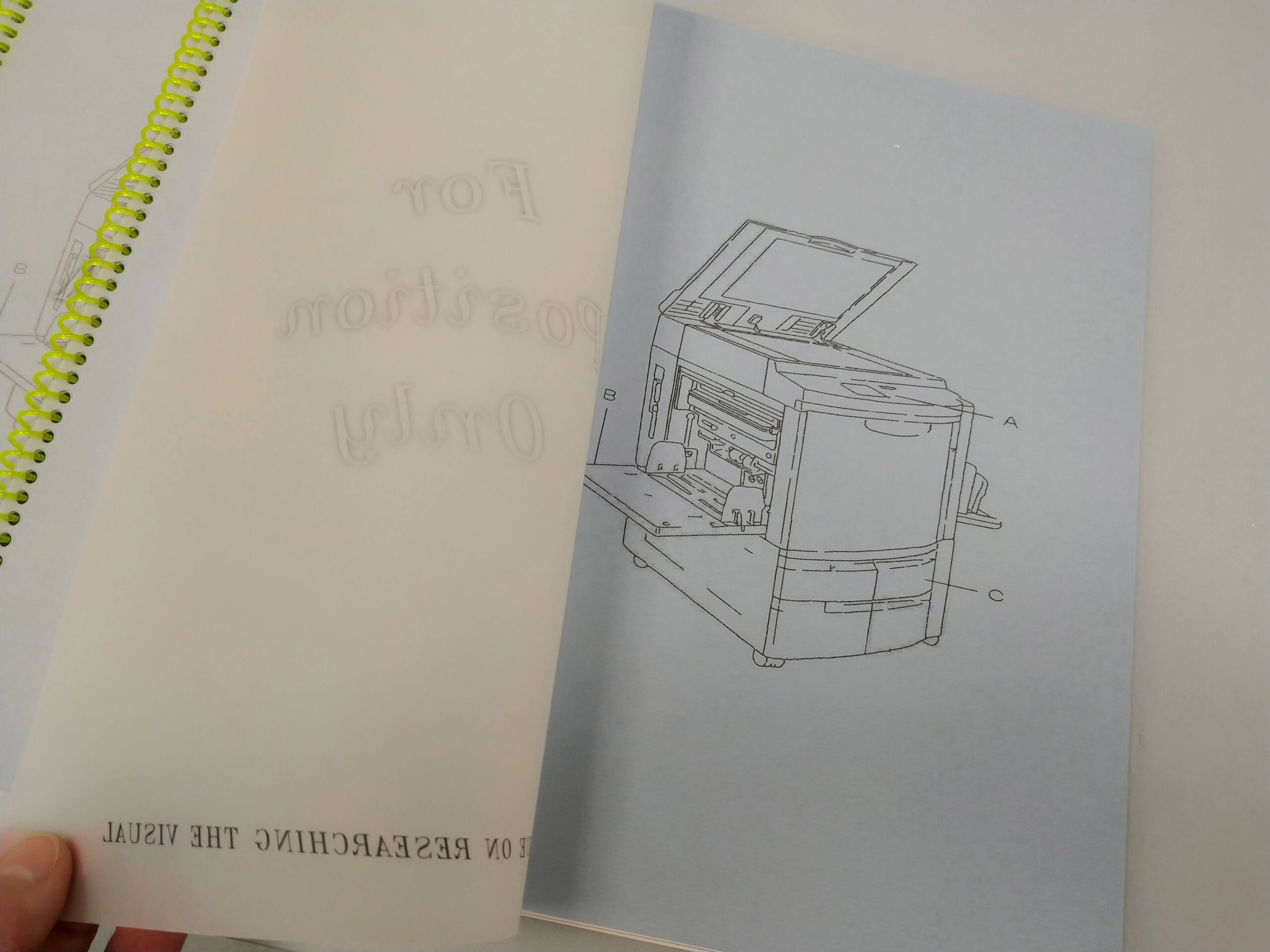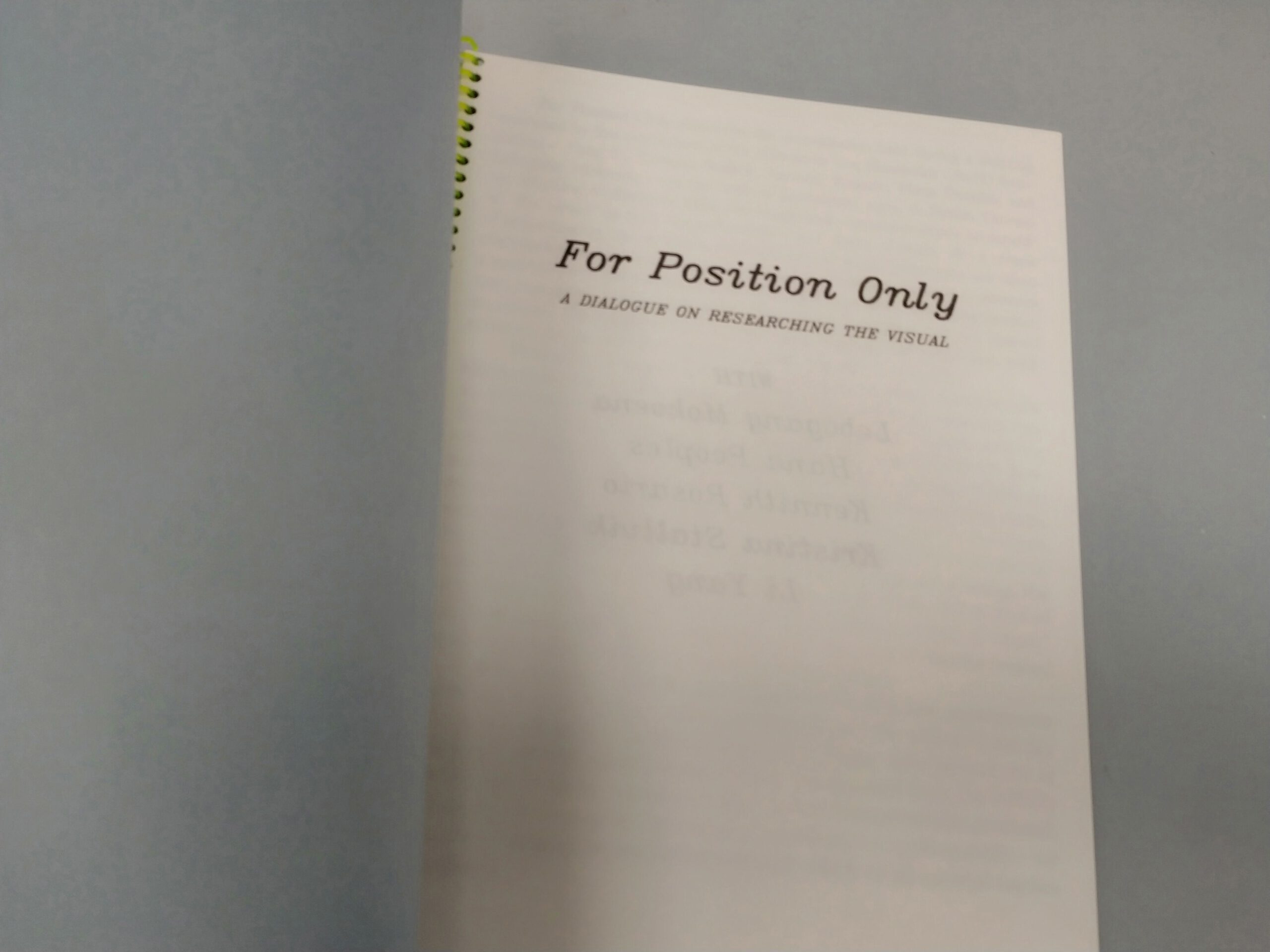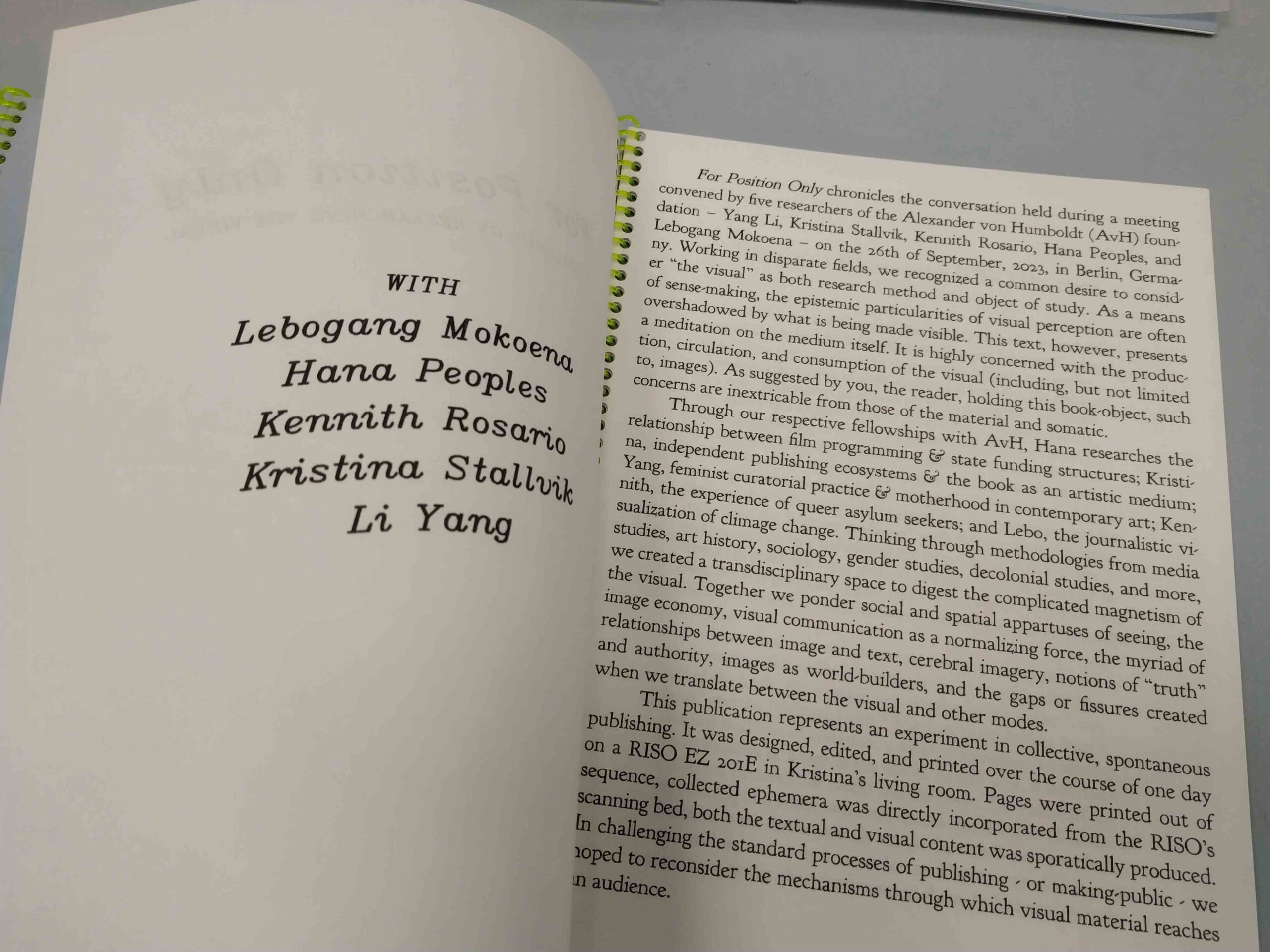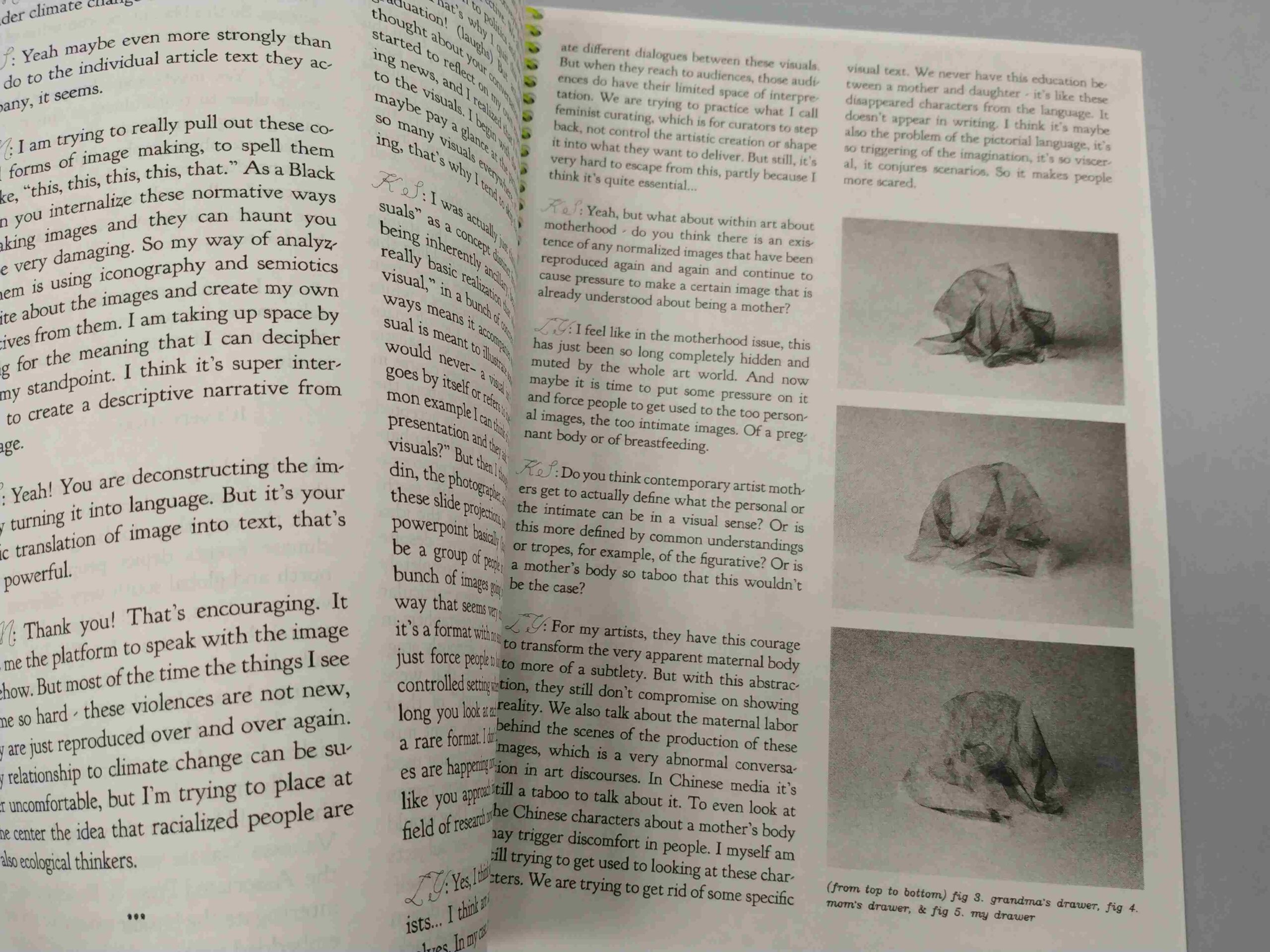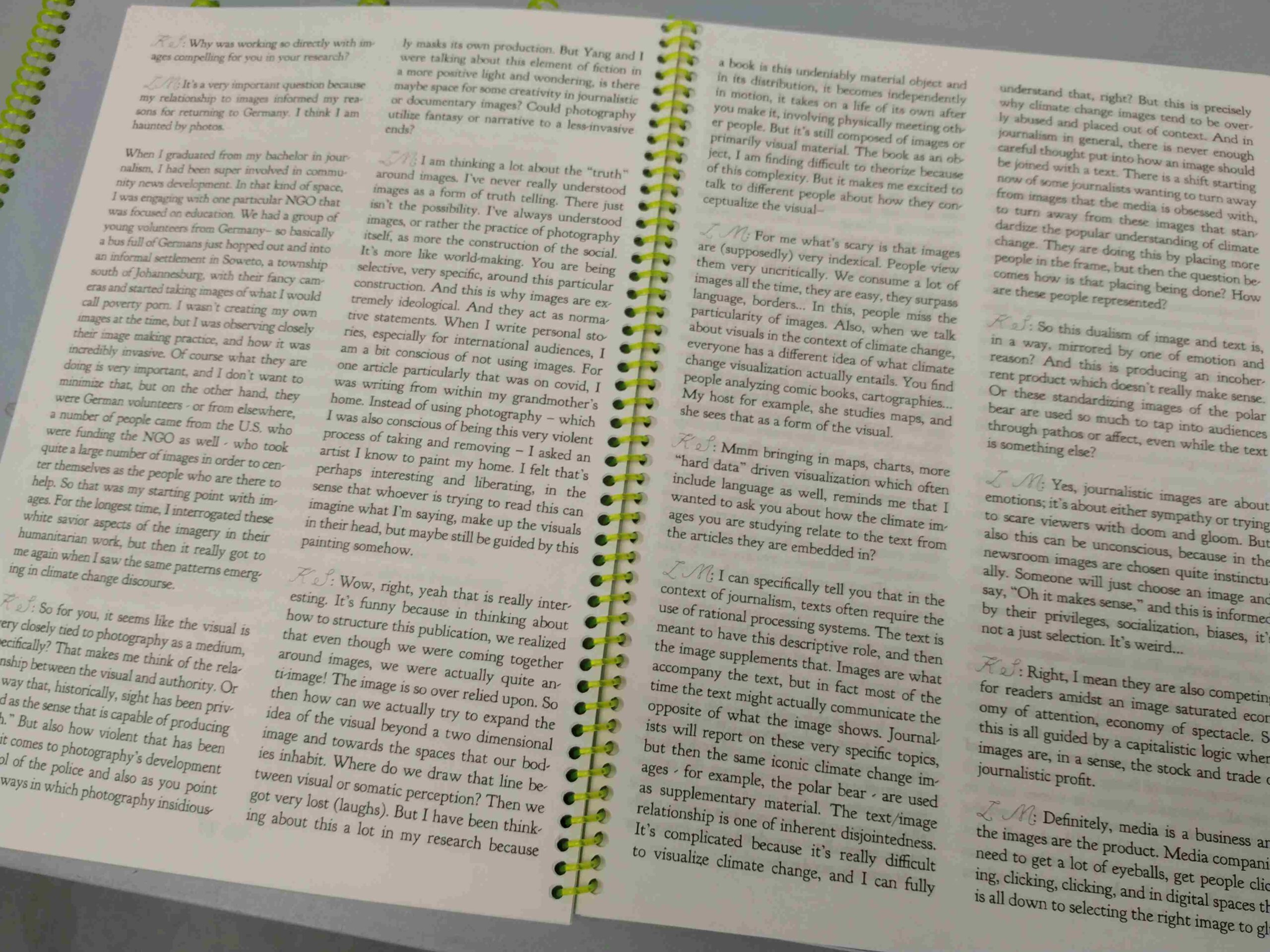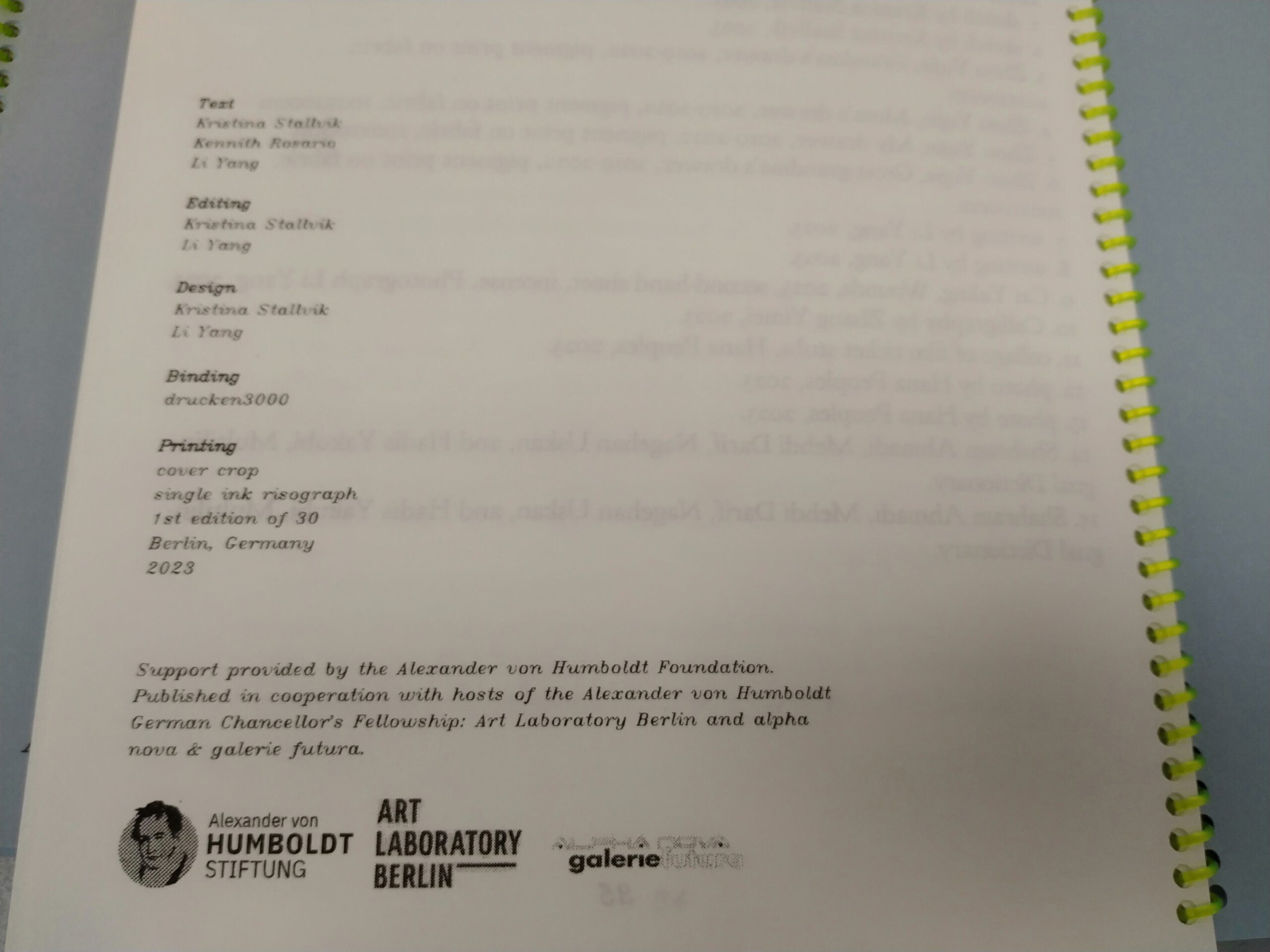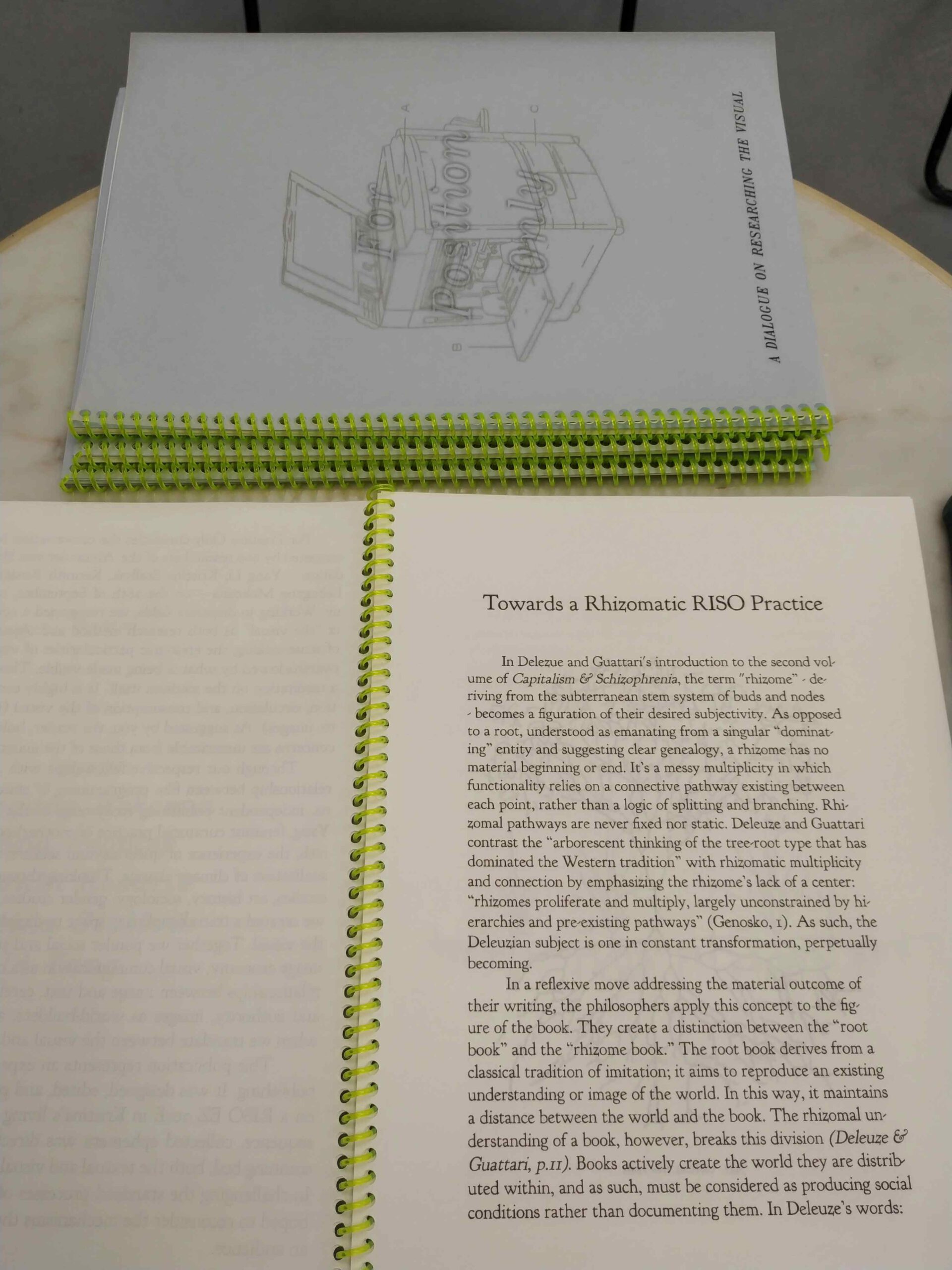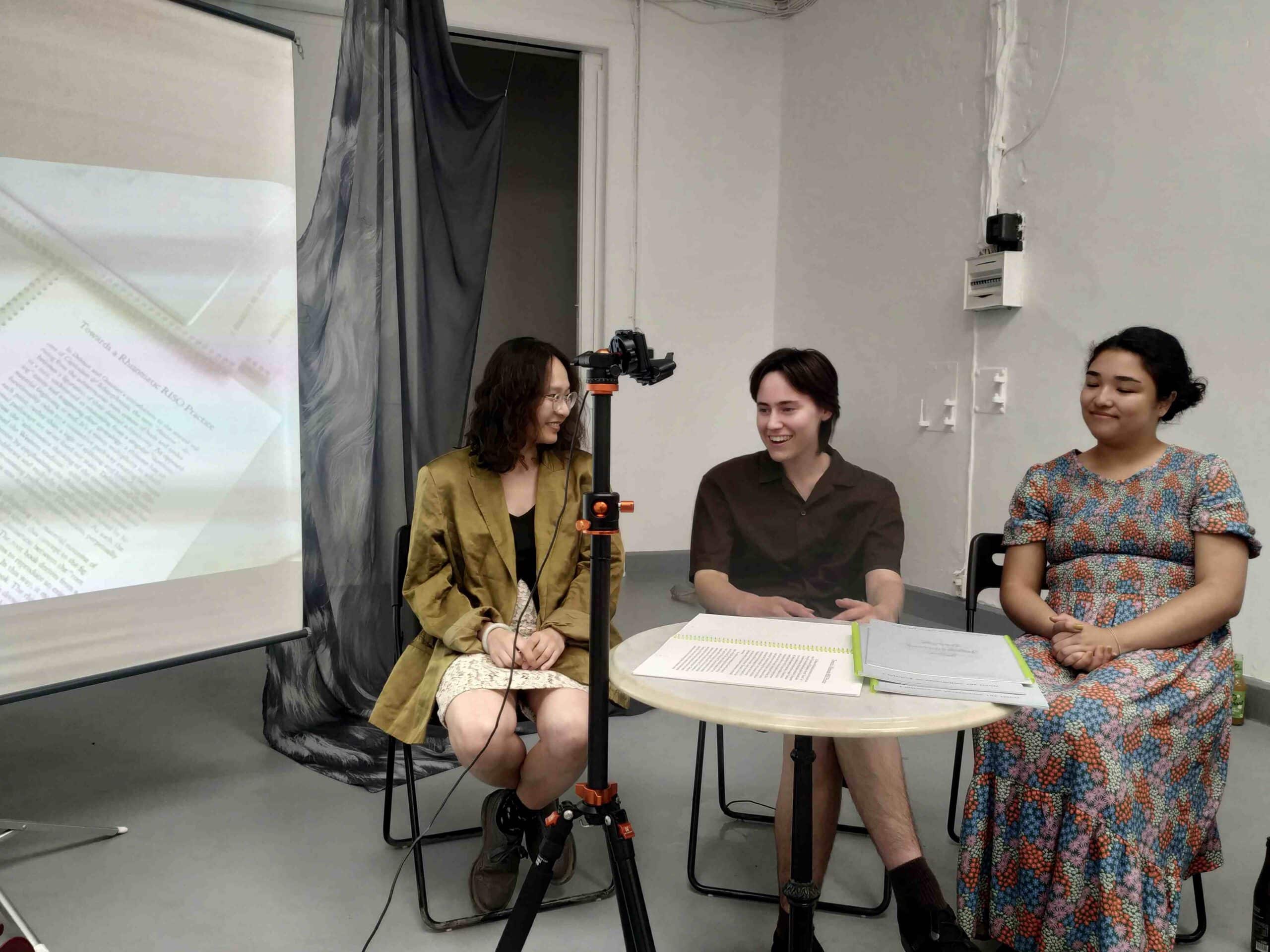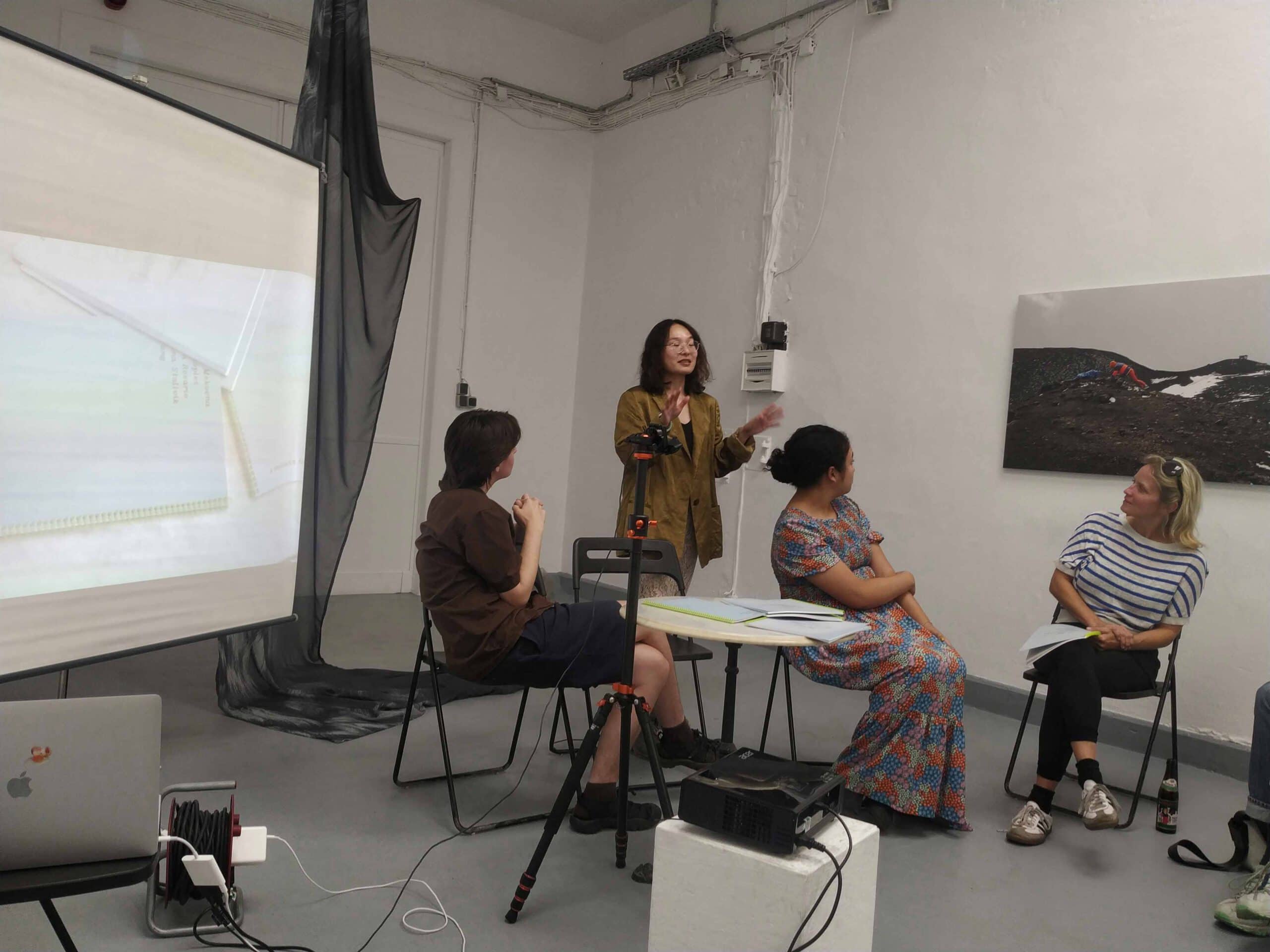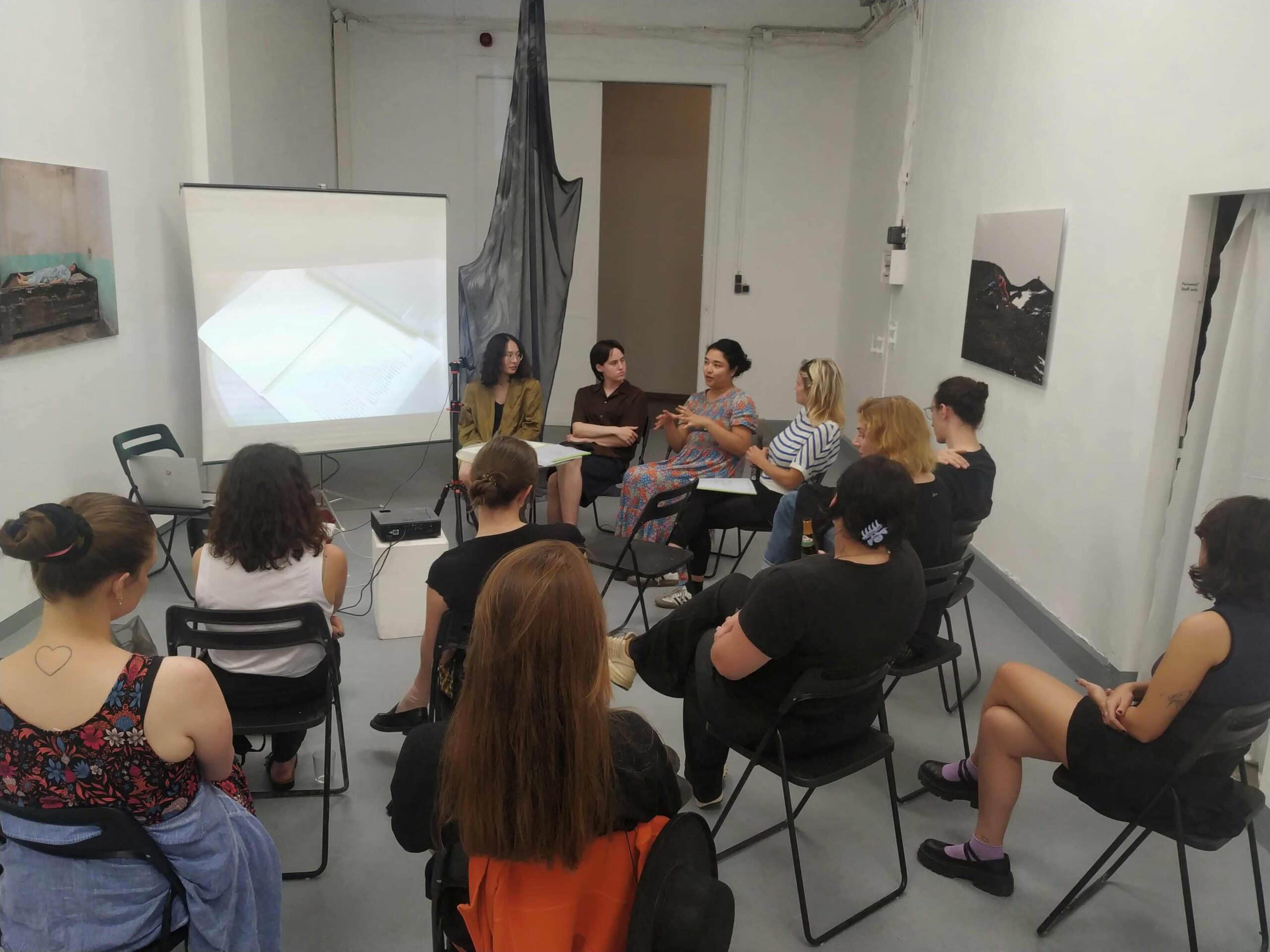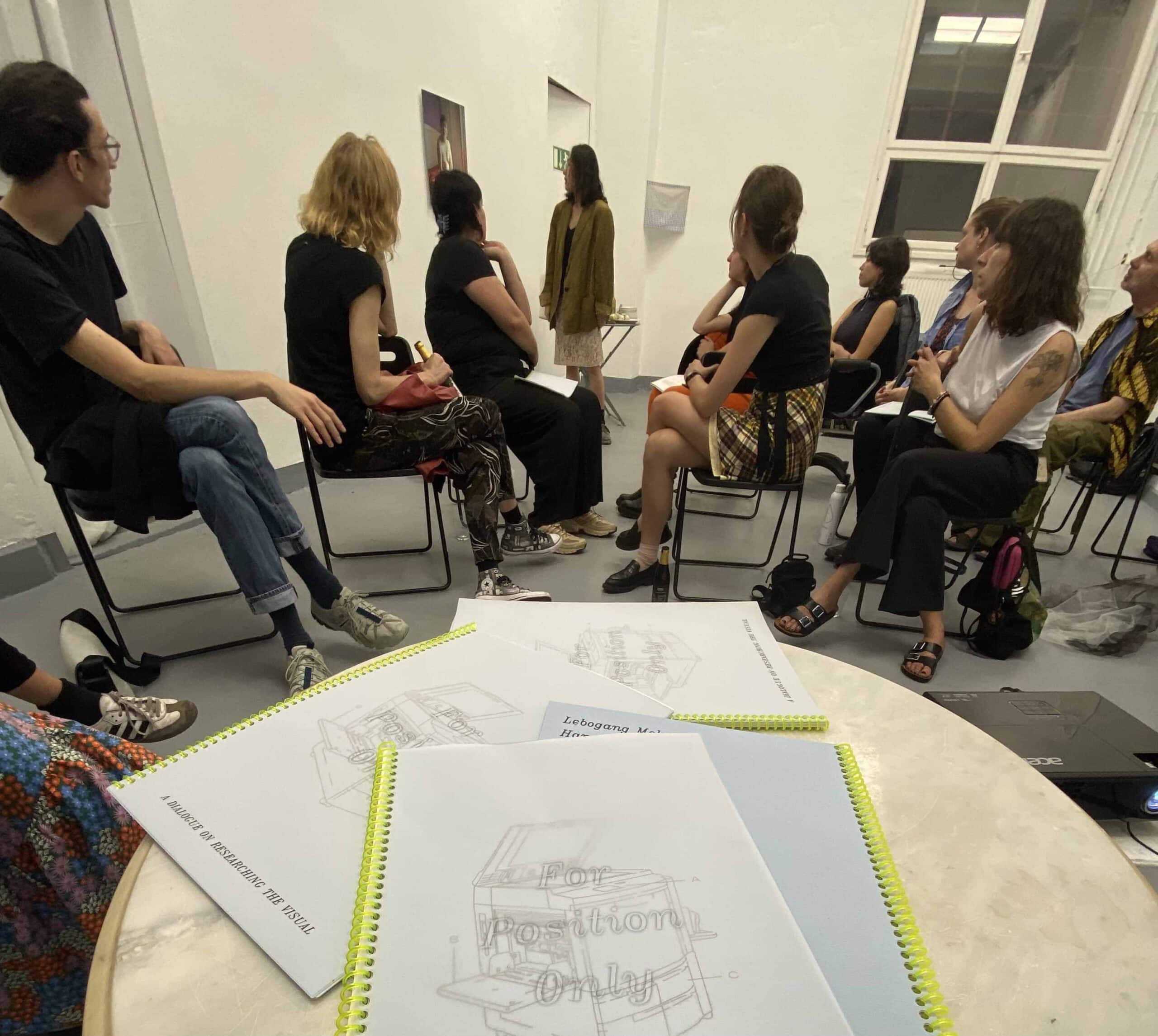 Kristina Stallvik (b. 1999, NYC) is an artist and researcher with a dual BA in environmental and gender studies from Swarthmore College (2021). Working at this multidisciplinary intersection, their practice aims to subvert normative understandings of the "natural" and examine the ways in which more-than-human beings are utilized within human nation building projects. Supported by a grant from the Office for Contemporary Art Norway, Kristina has engaged in a long-term artistic research project on the changing fishing legislation in Iceland; the results of which have been exhibited at Automat Collective gallery (Philadelphia, USA) and Nylistasafnid (Reykjavik, IS). Their writing on this topic has been published by Inland Academy, in cooperation with the lumbung press of Documenta 15. With work currently on view at Magma Maria (Offenbach, DE), their solo practice focuses on the green screen as a technological tool that legitimizes scripts for interspecies relationships. In collaboration with Kunsthall Trondheim, Kristina has additionally developed a workshop for children around these themes of animal corporeality. Kristina is currently a Chancellor fellow of the Alexander von Humboldt Foundation with Art Laboratory Berlin as the host institution. They work alongside Art Laboratory Berlin to research the collective structures that comprise independent artist book and zine publishing. Their risograph printing/publishing project, cover crop, has exhibited at the Bergen Art Book Fair and is soon to travel to the Vienna Art Book fair this October.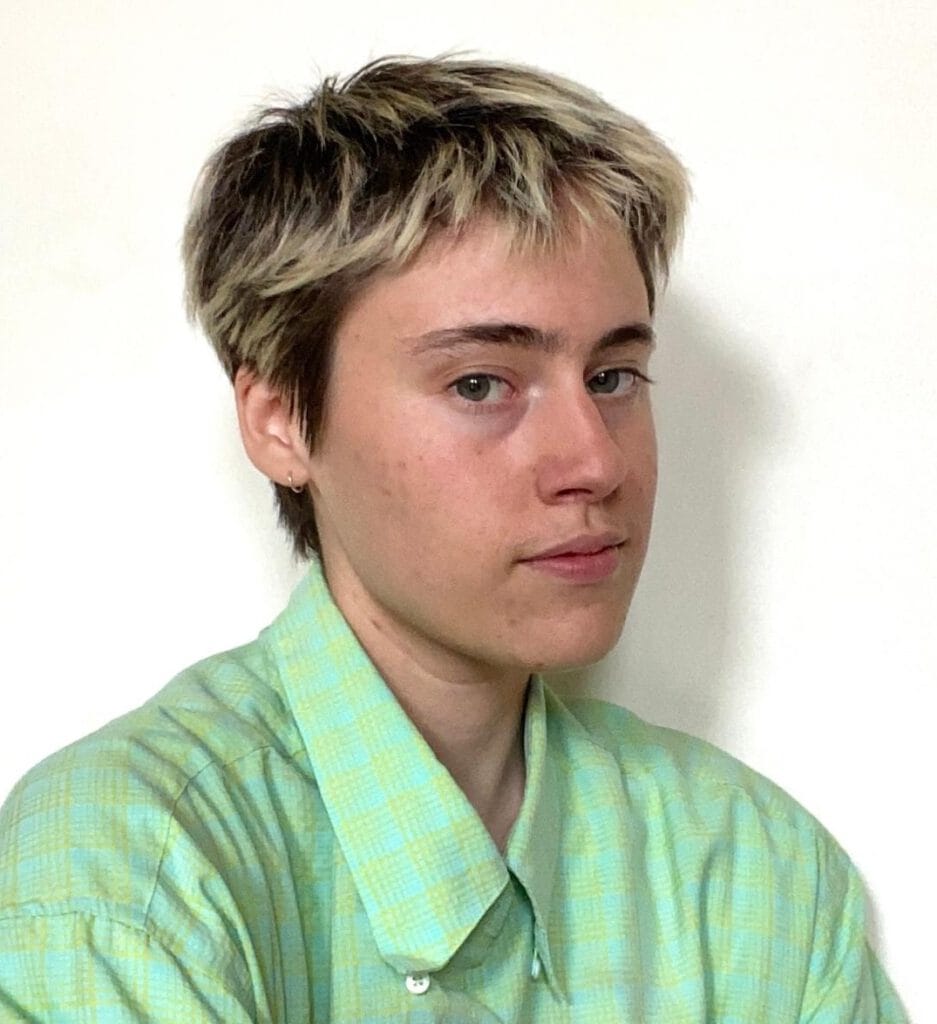 ---