Under the viral shadow
Viral Geographies
Online Talk | Sybille Neumeyer, Karolina Żyniewicz
Follow the Livestream here: https://youtu.be/Z0RxMeUvq5M

The event Viral Geographies is an online program on behalf of our current Under the Viral Shadow project, exploring the biopolitics in our current age of pandemic. The online discussion welcomes artists Sybille Neumeyer and Karolina Żyniewicz to talk about their artistic research focusing on the virus in general as well as the impact of the current pandemic in their artistic practice.

Sybille Neumeyer will reflect on Voicing encounters – a narrative cartography of virus, developed in dialogue with experts and scientists for KOEXISTENZ, Museum für Naturkunde Berlin, 2019, as part of Contagious Cities by Wellcome Trust. The artistic walk combines collective reading, non-linear narration, and psychogeographic explorations of the city. Introducing the concept of polyphonic (hi)storytelling, the artist fathoms transformative narratives, anticipatory memory, and speculative worlding. The non-linear mapping of events and symbiosis, interdependencies, contact zones, and coexistence throws an eco-logical perspective on viruses and troubles dominant paradigms of pathogens and pandemics. By amplifying the perspectives of oppressed minorities, muted in Western historiography as well as by tracing the agency of non-humans in pandemic events, the participants were invited to a critical "reading" and nuanced reflection of historical, cultural, medical, and social events: Which (hi)stories leak into futures? Who is narrating, and what remains untold? How far does our memory echo? Who is "we"? And where does a map end?

Karolina Żyniewicz will talk about how her practice and how the Coronavirus pandemic shaped during this time. It seems to be almost inappropriate still to discuss the topic of the pandemic and the Coronavirus. Everybody is already tired of the topic and wants to forget that a tiny agent, invisible to the naked eye, a virus, reminded us of our interdependence, physicality, embodiment, and vulnerability. Like many scholars and artists, Karolina Żyniewicz had doubts about an immediate response to the Coronavirus. During the pandemic, she was one of the participants for the Biofriction project, which gave her a chance to work with sci-fi ethnography. Furthermore, attending the regular Viral Culture. Bio Art and Society meetings inspired her to write a text titled "Living in The Panopticon. Who/what is watching you while you think you are alone?" In this event, Karolina will also introduce her current bio-sociological experiment Signs of the times, based on collecting biological traces, memories and individual stories which will be analyzed and presented in the further future.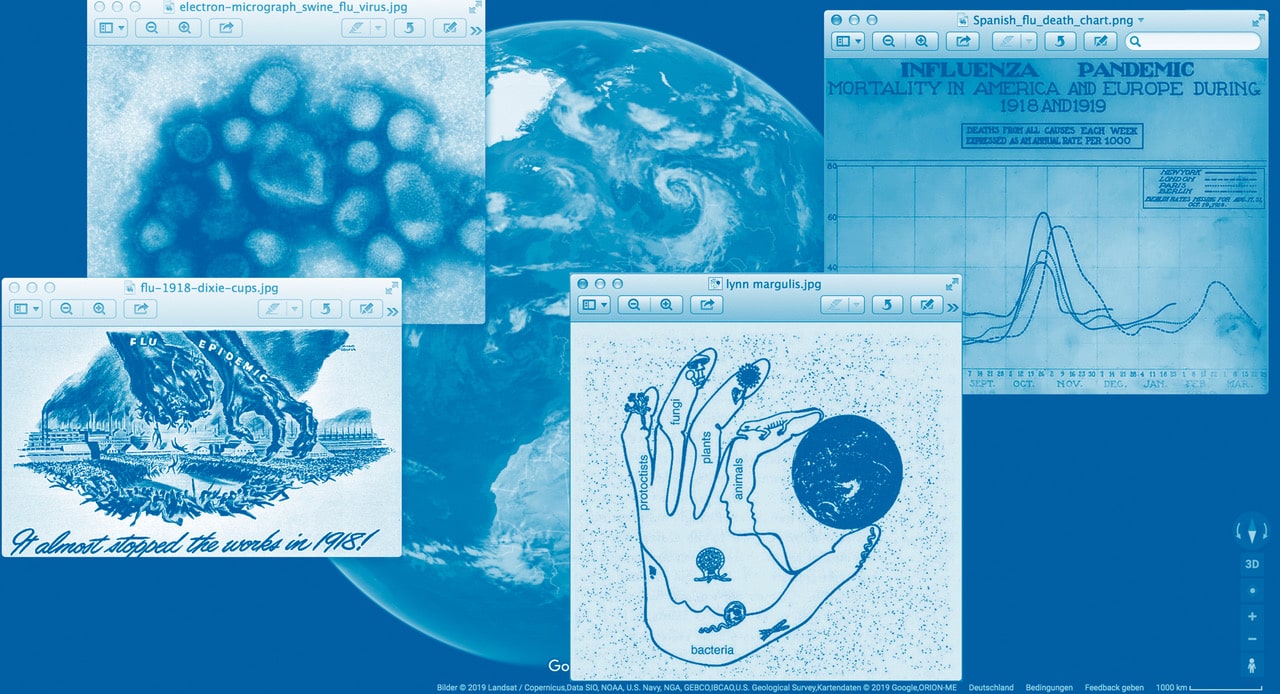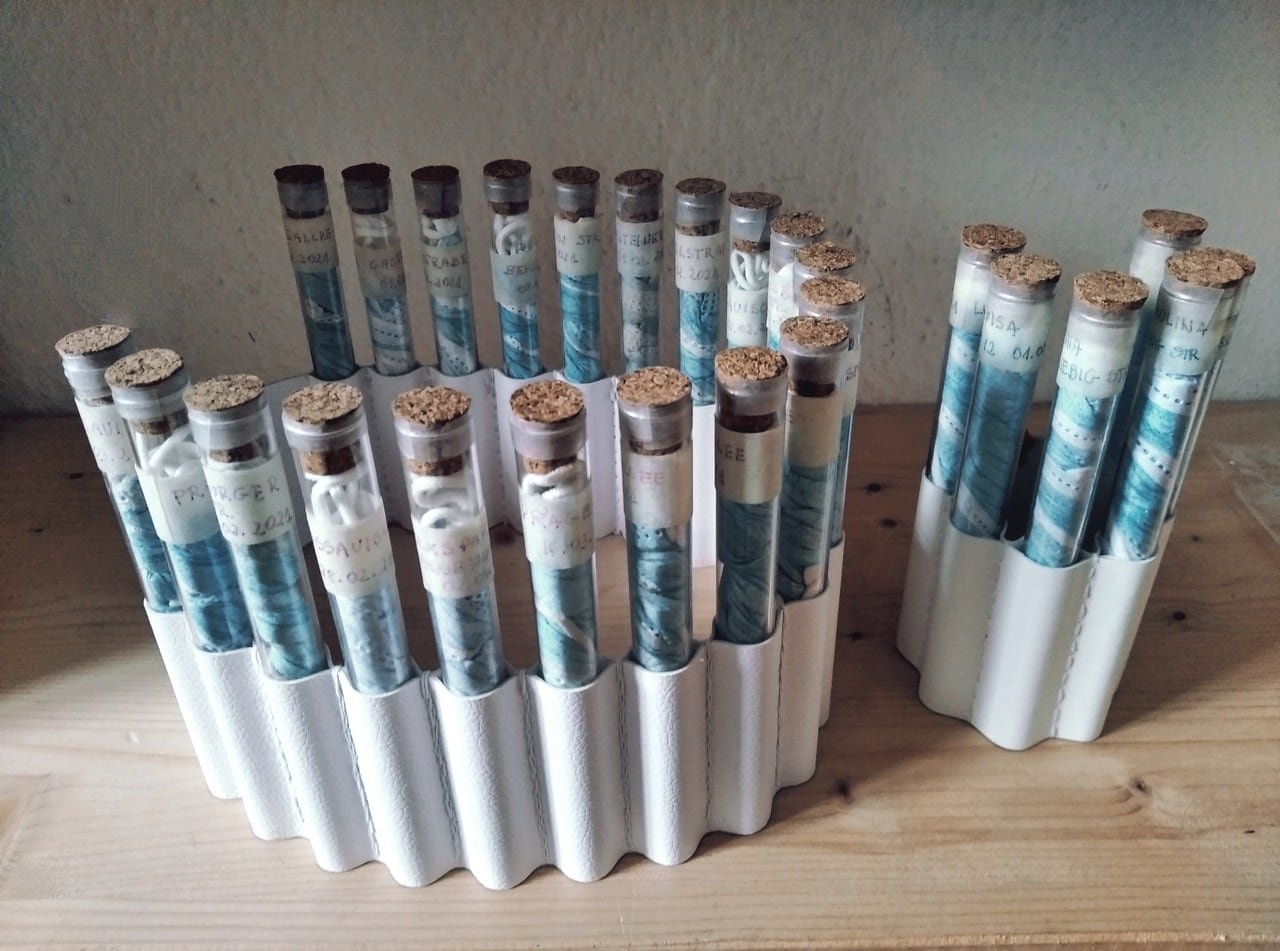 Sybille Neumeyer is an interdependent artist with focus on more-than-human ecologies and environmental issues. Her projects are based on collaborations and dialogues with a diversity of knowledge holders. Sybille is voicing non-human agencies and amplifying muted subjects while investigating the correlations of biocultural diversity loss, climate crisis and planetary health through works in different media, installations and participatory formats. Her projects are supported by institutions and artist-residencies, such as Akademie Schloss Solitude, HIAP, ARCUS Project, wellcome Trust, ZKM, IASS Potsdam amongst others, and her works shown on international exhibitions. Sybille is member of interdisciplinary research collectives such as "textîles" and "collection <> ecologies" and currently fellow at the Jan van Eyck Akademie, NL.
www.sybilleneumeyer.com

Karolina Żyniewicz is an artist (2009 graduated from the Academy of Fine Arts in Łódź, Department of Visual Arts) and researcher, PhD student (Nature-Culture Transdisciplinary PhD Program at Artes Liberales Faculty, University of Warsaw). Working in a laboratory (mostly at the Institute of Genetics and Biotechnology, Faculty of Biology, University of Warsaw) Żyniewicz locates her works in the field of bio art, although she tries to avoid using this term. She sees her liminal activity as situated knowledge production. She is mostly focused on life in its broad understanding (its biological and cultural meaning). Her projects have mostly conceptual, critical character. The main point of her PhD research is multilevel relations emerging during the realization of liminal projects. She tries to put her observations, as an artist/researcher (liminal being), in the context of Science and Technology Studies (STS) Actor-Network Theory by Bruno Latour and feminist humanities.
www.karolinazyniewicz.com