THE SILKWORM PROJECT Workshop
Vivian Xu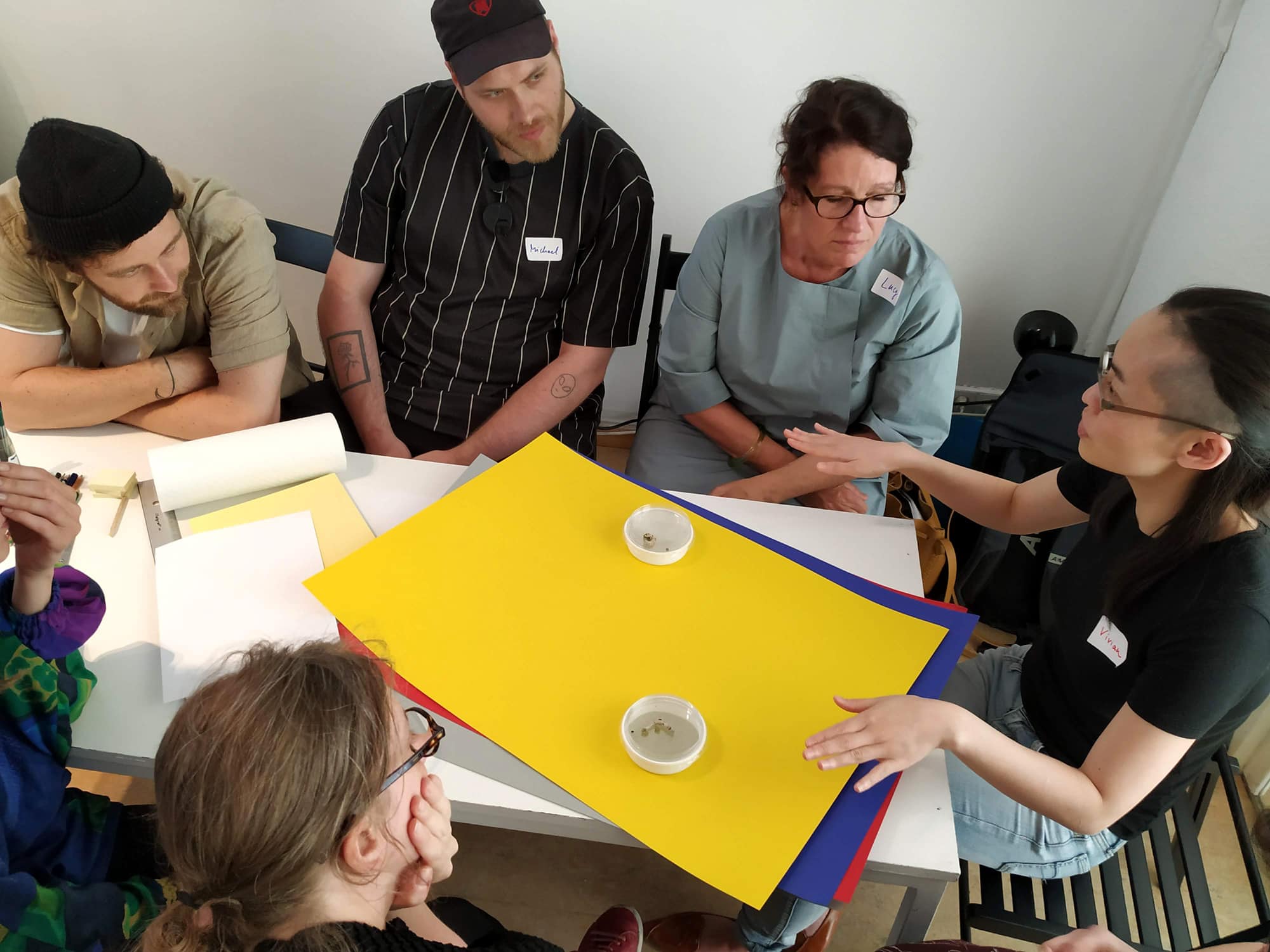 The Silkworm Project Workshop will give insight into the artistic research and practice by Vivian Xu and offers a hands-on part, based on artist Vivian Xu's solo exhibition at Art Laboratory Berlin of the same name.

The Introduction

The artist presented her research and work for the past six years designing computational and machine environments for the silkworm in pursuit of better understanding the insect's spinning behaviour and spatial perception. The talk detailed three perspectives taken during the research process of The Silkworm Project. The first perspective takes a historical and cultural look at the entangled history of weaving and computation history, of sericulture and machine logic. The second attempts to understand the three-dimensional world through the lens for the silkworm. The third attempts to hypothesize a new machine logic combining learned knowledge of the two, that speculates on a new breed of slow technologies or labour machines that reveal a new relationship between the artificial and the natural. The artist also spoke about her current work at the Max Planck Institute for the History of Science, in which she is creating an artist book that explores the nature of the sericulture treatise, and the relationships between technical treatises and industry production.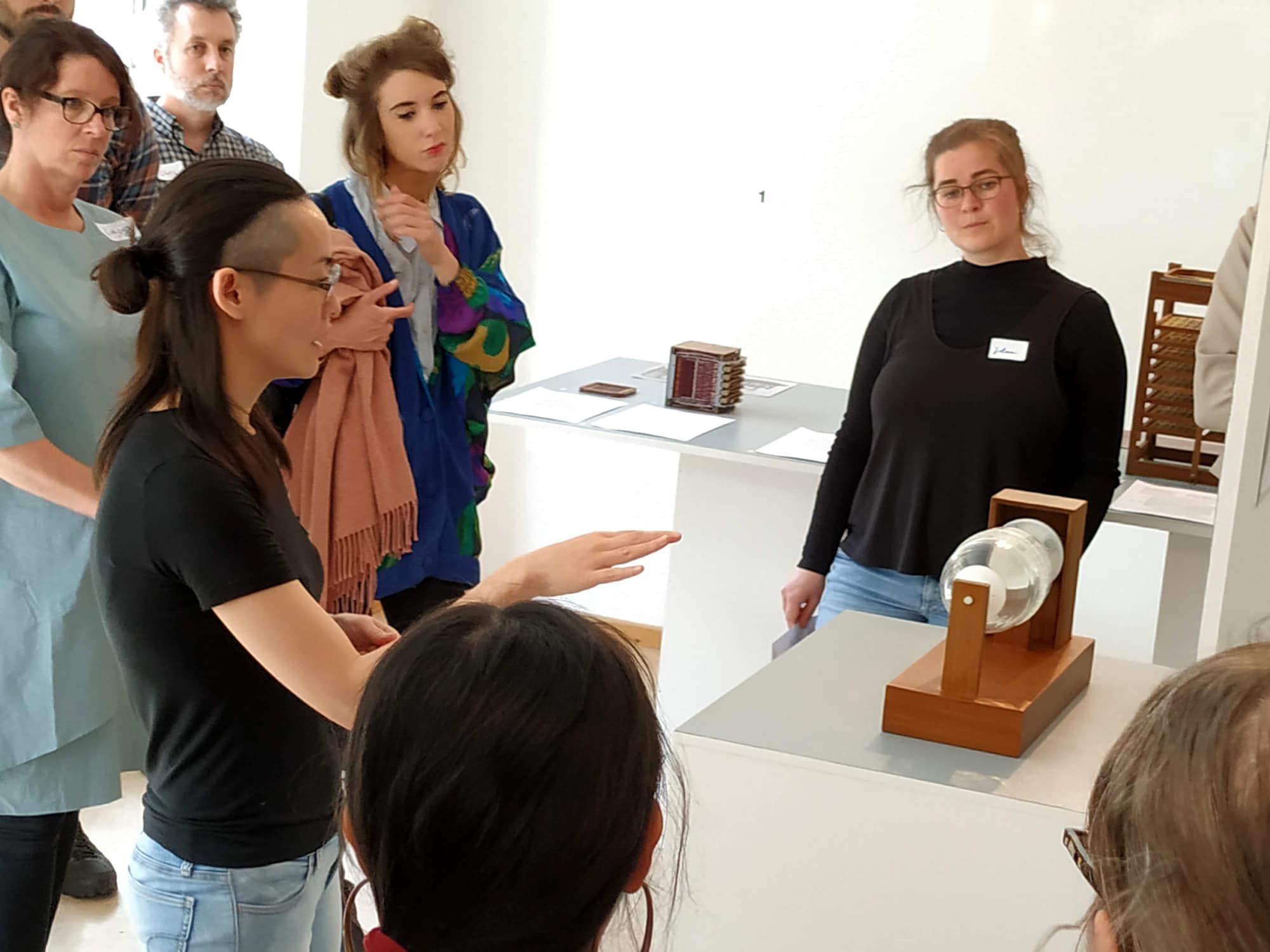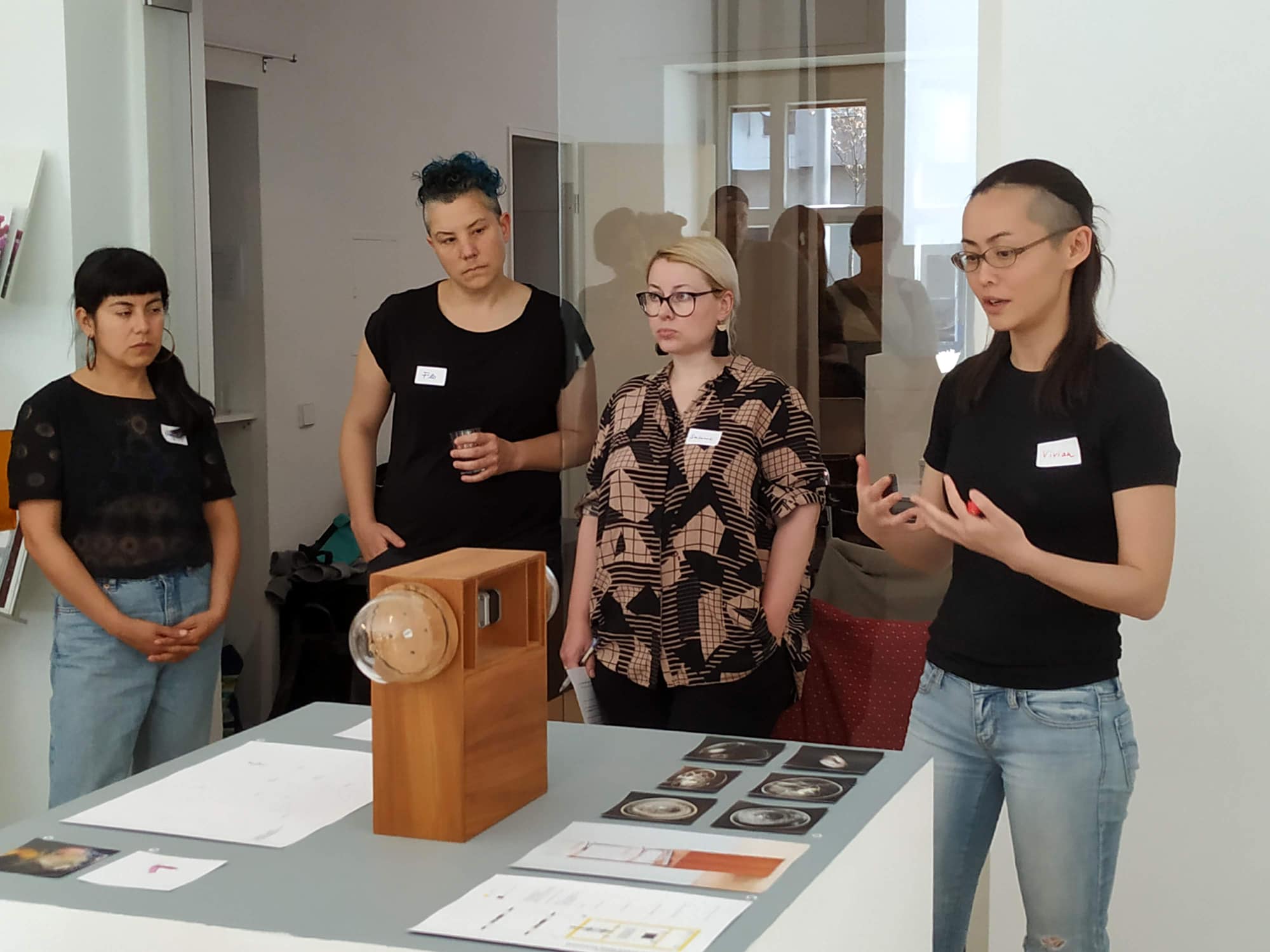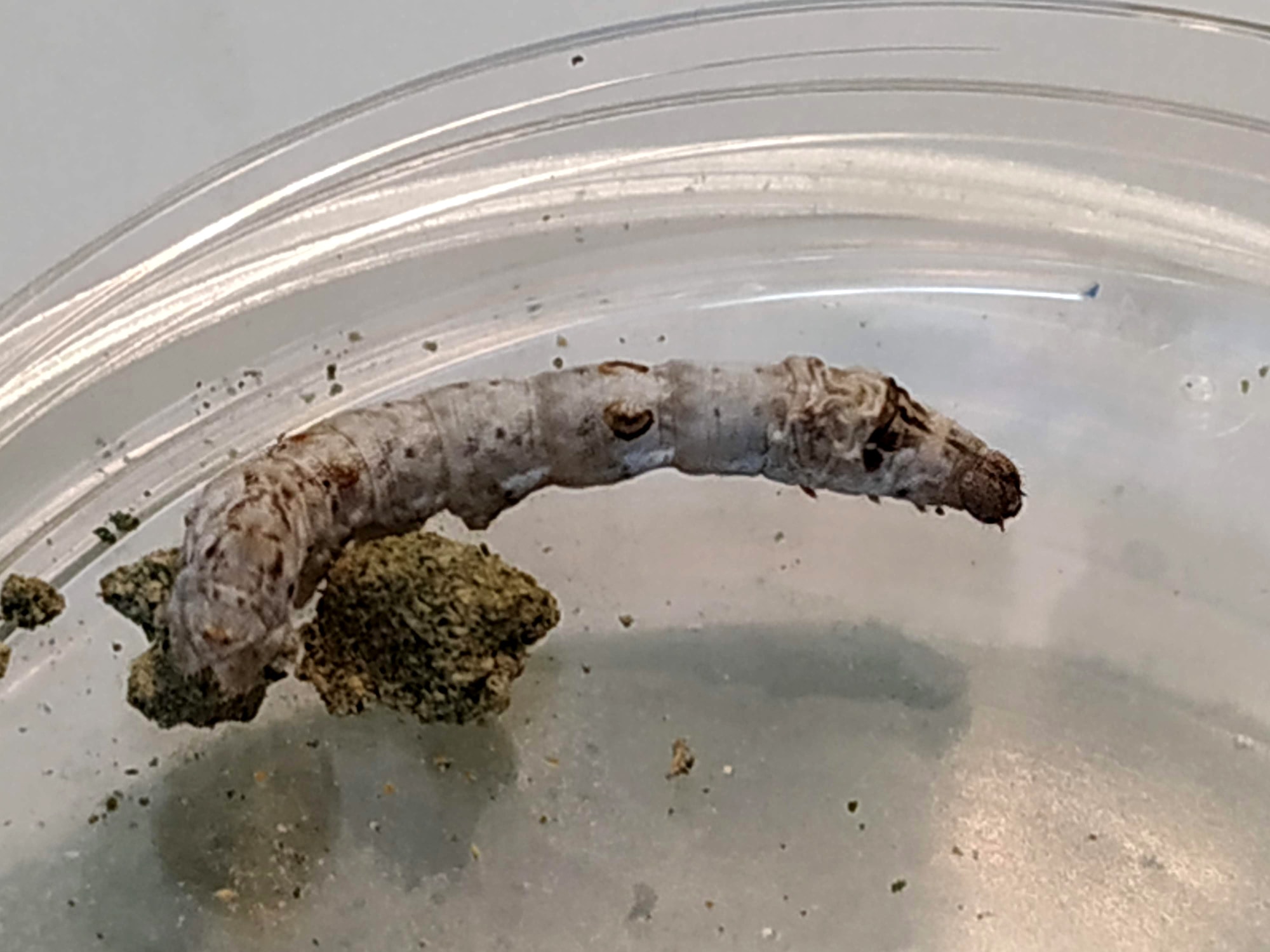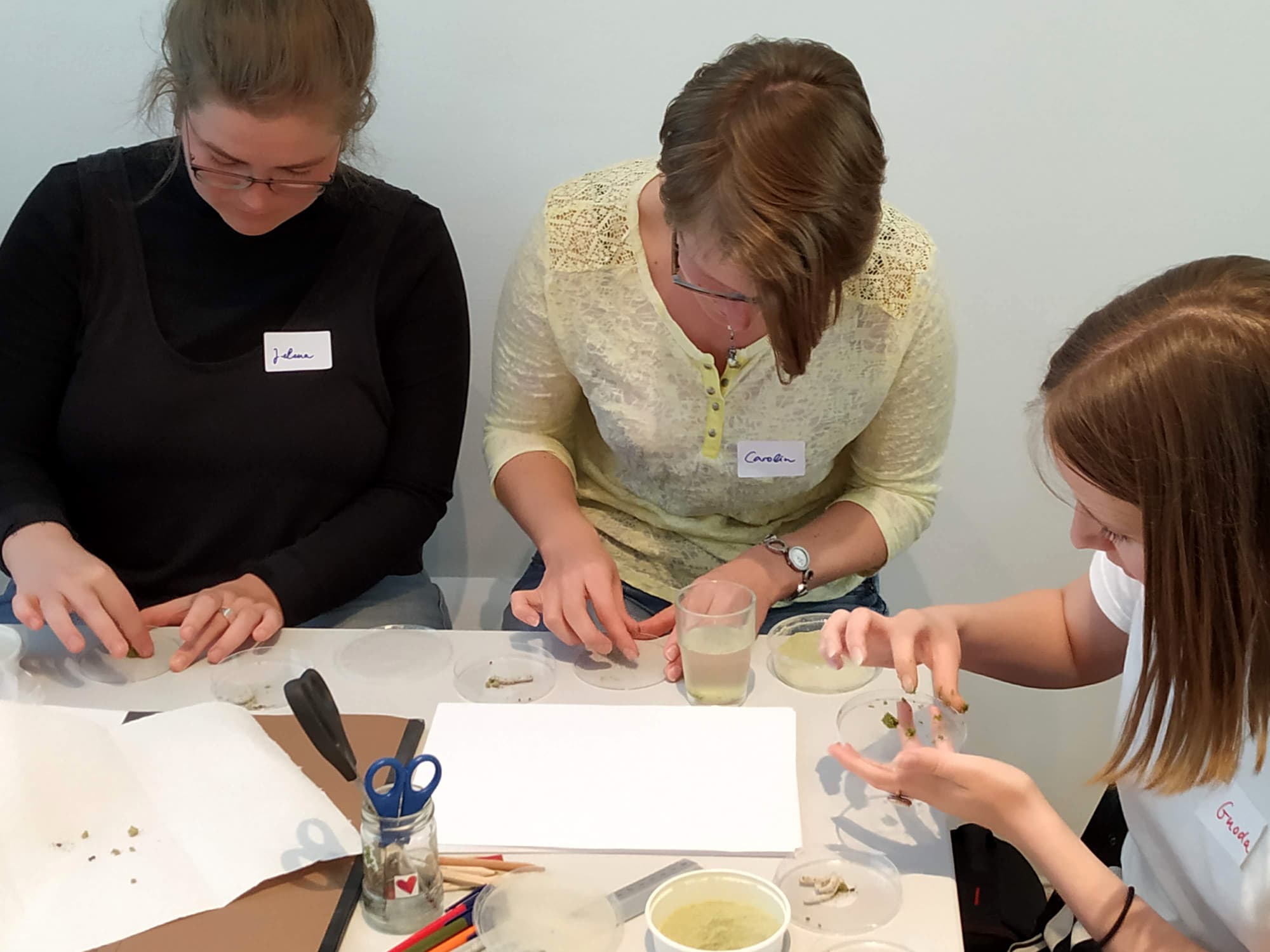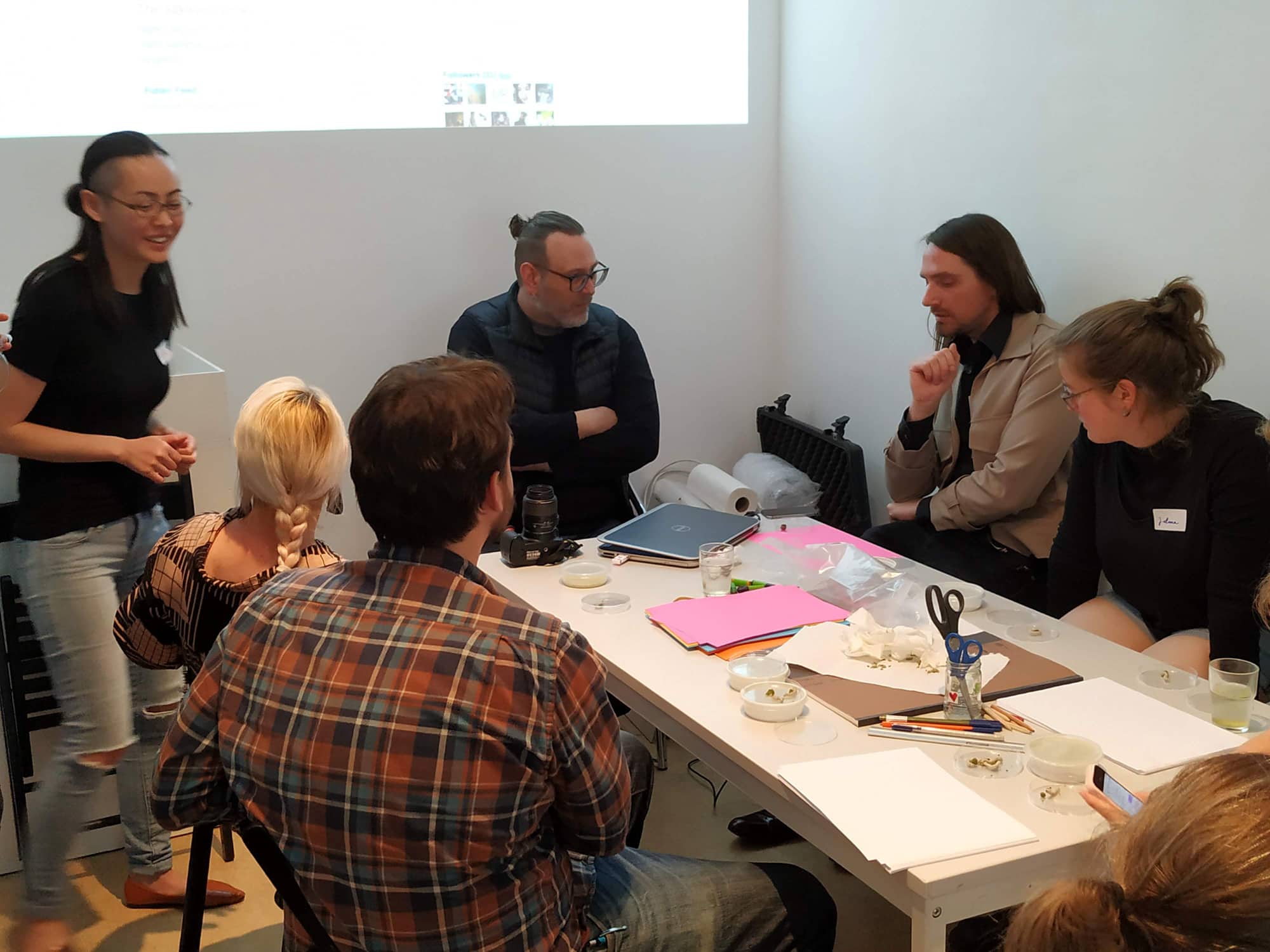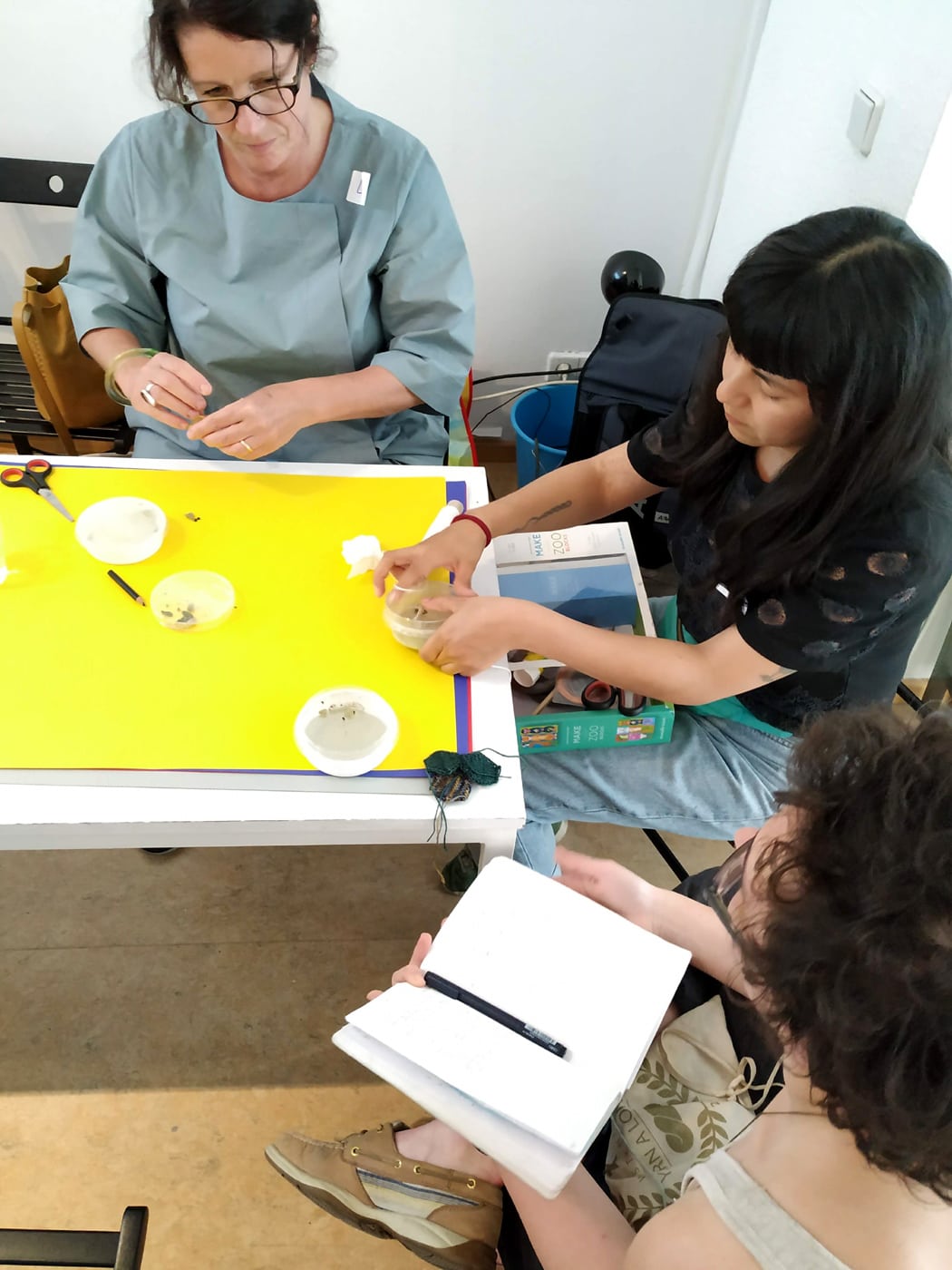 The Hands-on part

Participants were each given silkworms, hand-reared by the artist in Berlin. Following in the footsteps of other researchers such as the Mediated Matter Group at MIT Media Lab, individuals will be able to conduct their own spinning observations, posing spatial questions to the animals by constructing three-dimensional environments for their silkworms to live and work within. Art Laboratory Berlin provided basic materials and tools, such as glue, scissors, paper, rulers, etc. to build these environments. Participants are also welcome to bring their own materials. Participants were able to take their silkworms home, and some silkworm feed was provided by Art Laboratory Berlin, along with online resources and manuals. Participants have been asked to document their observations and findings. These results will be shared back to Art Laboratory Berlin and will be posted to a dedicated webpage. Below are some results from Florence Razoux and Sean Coughlin.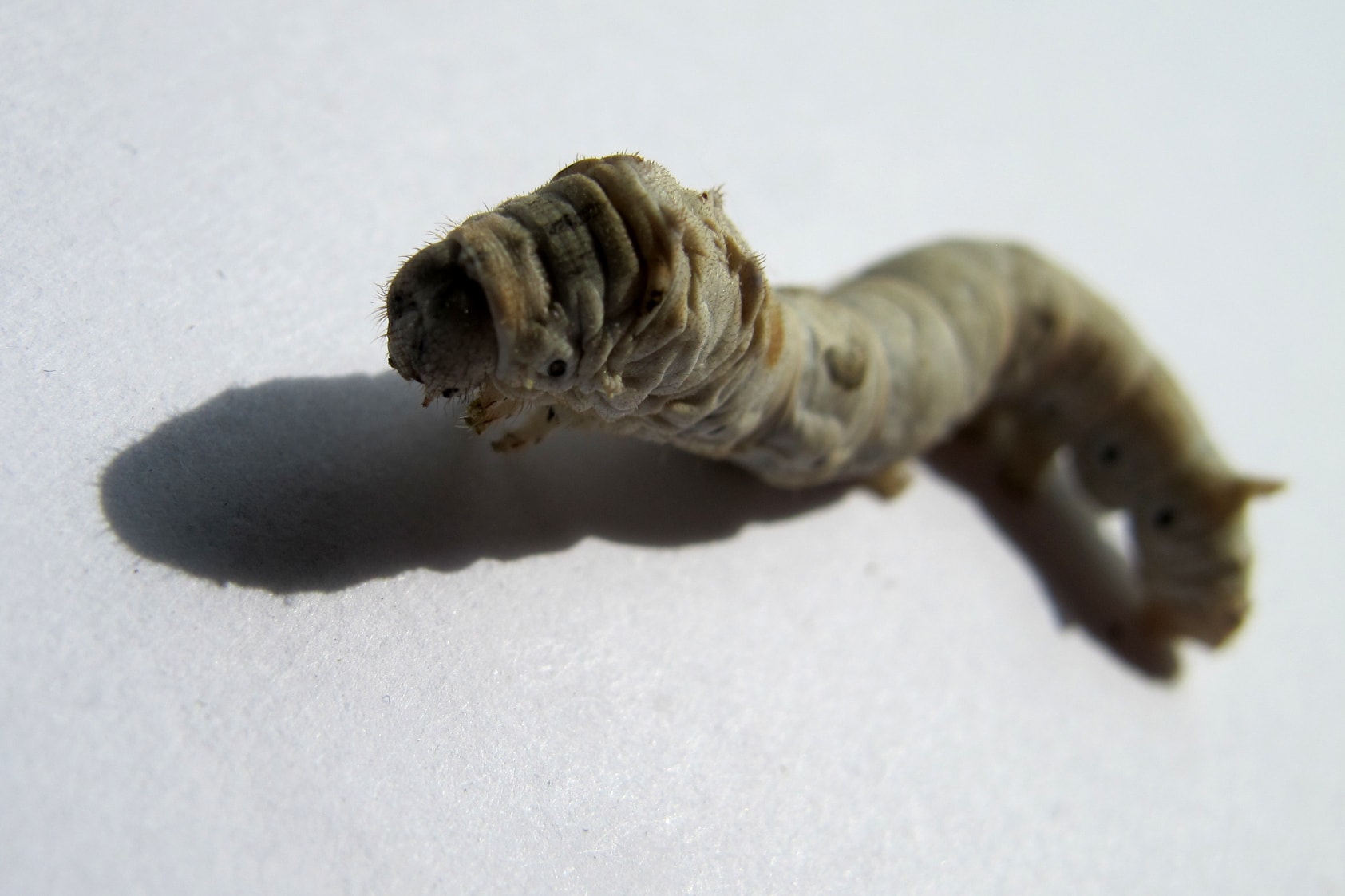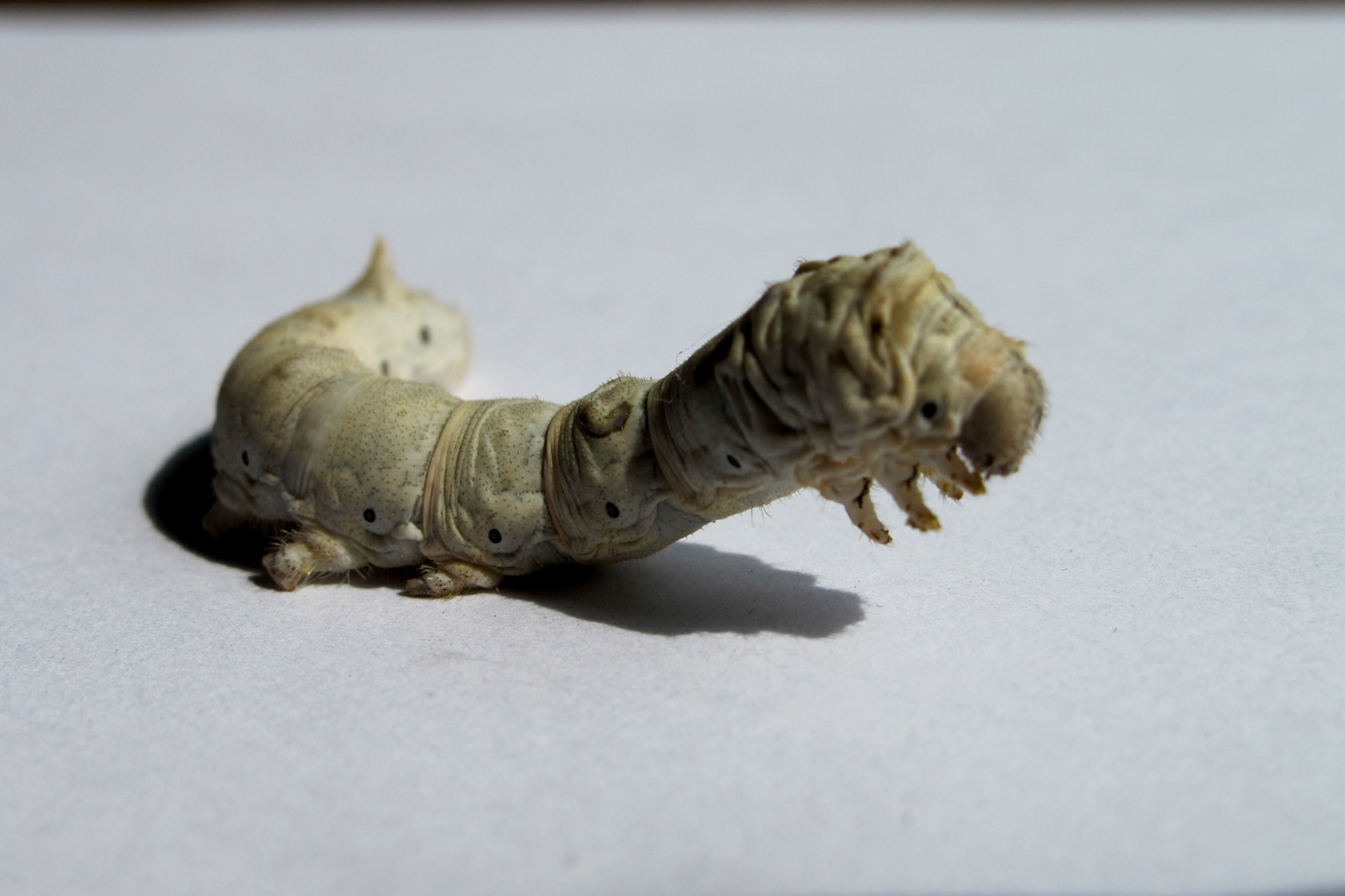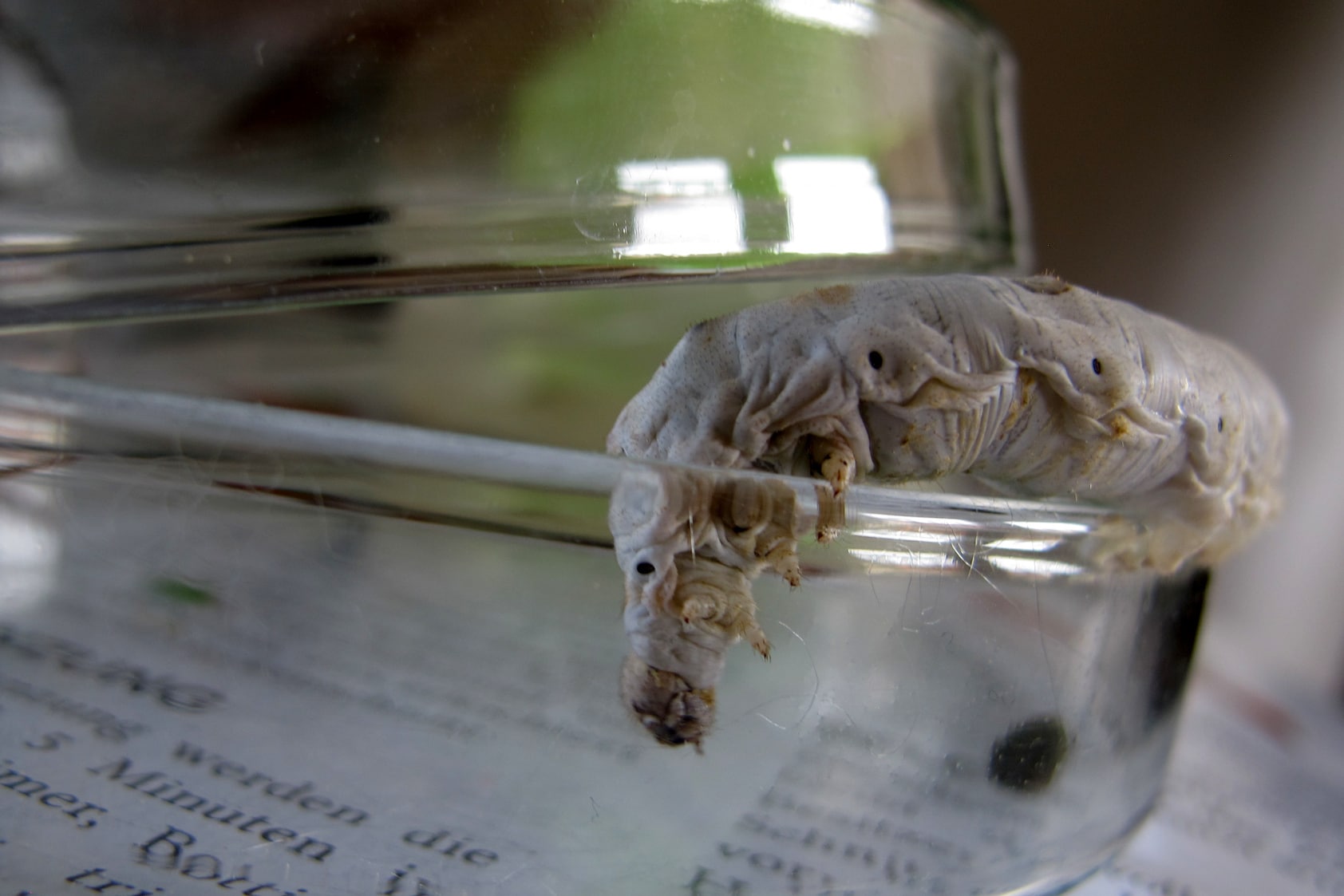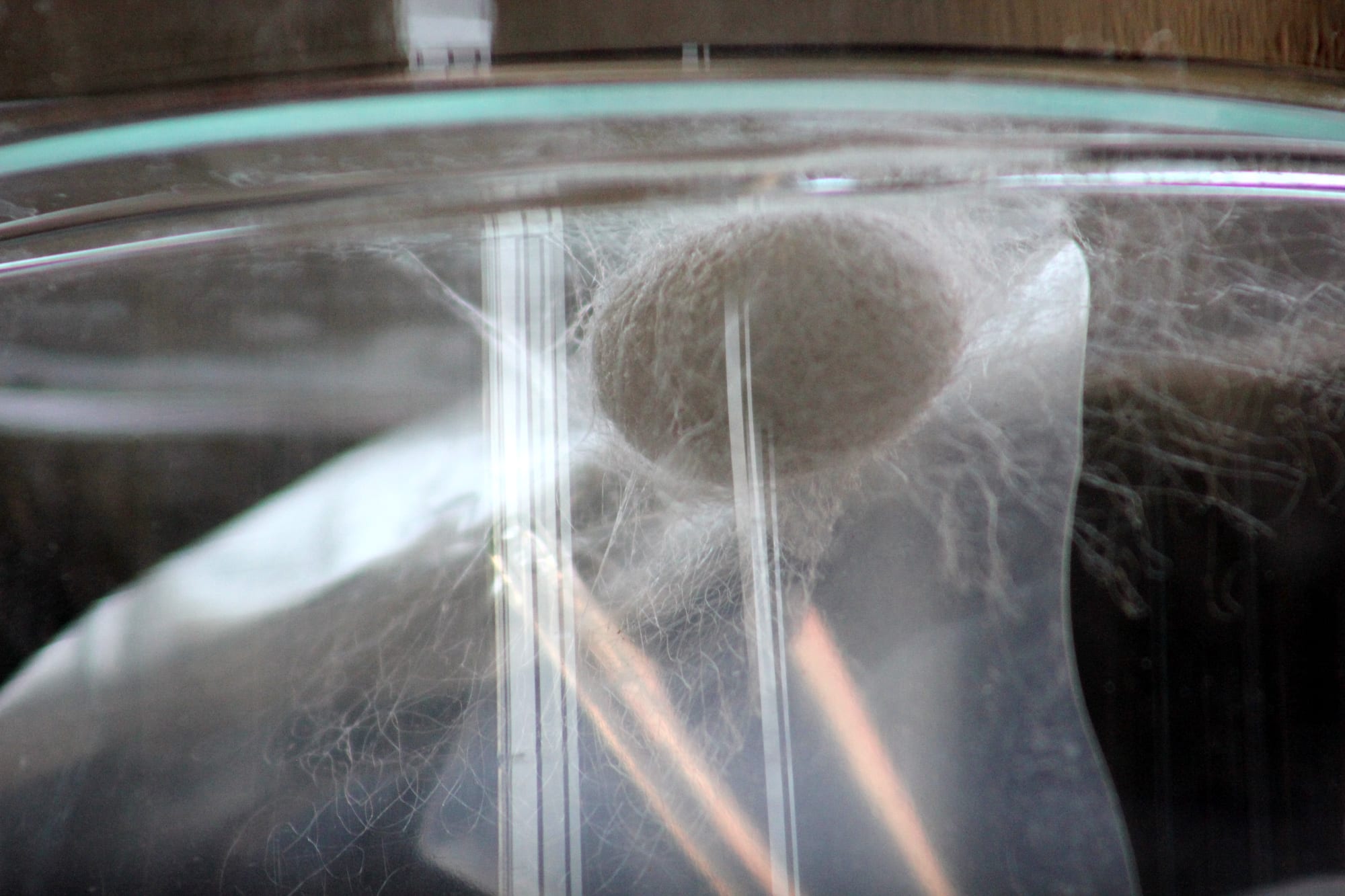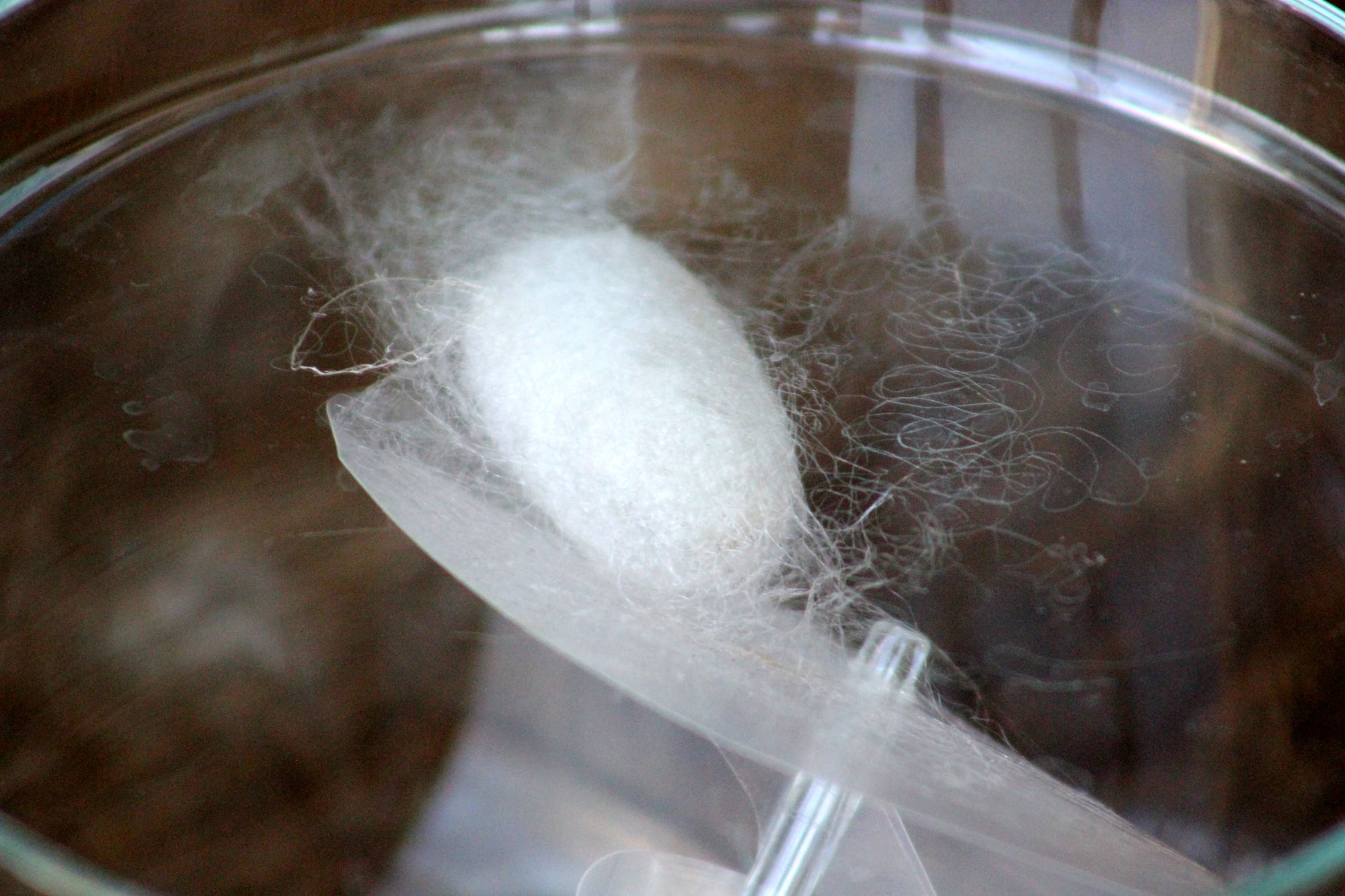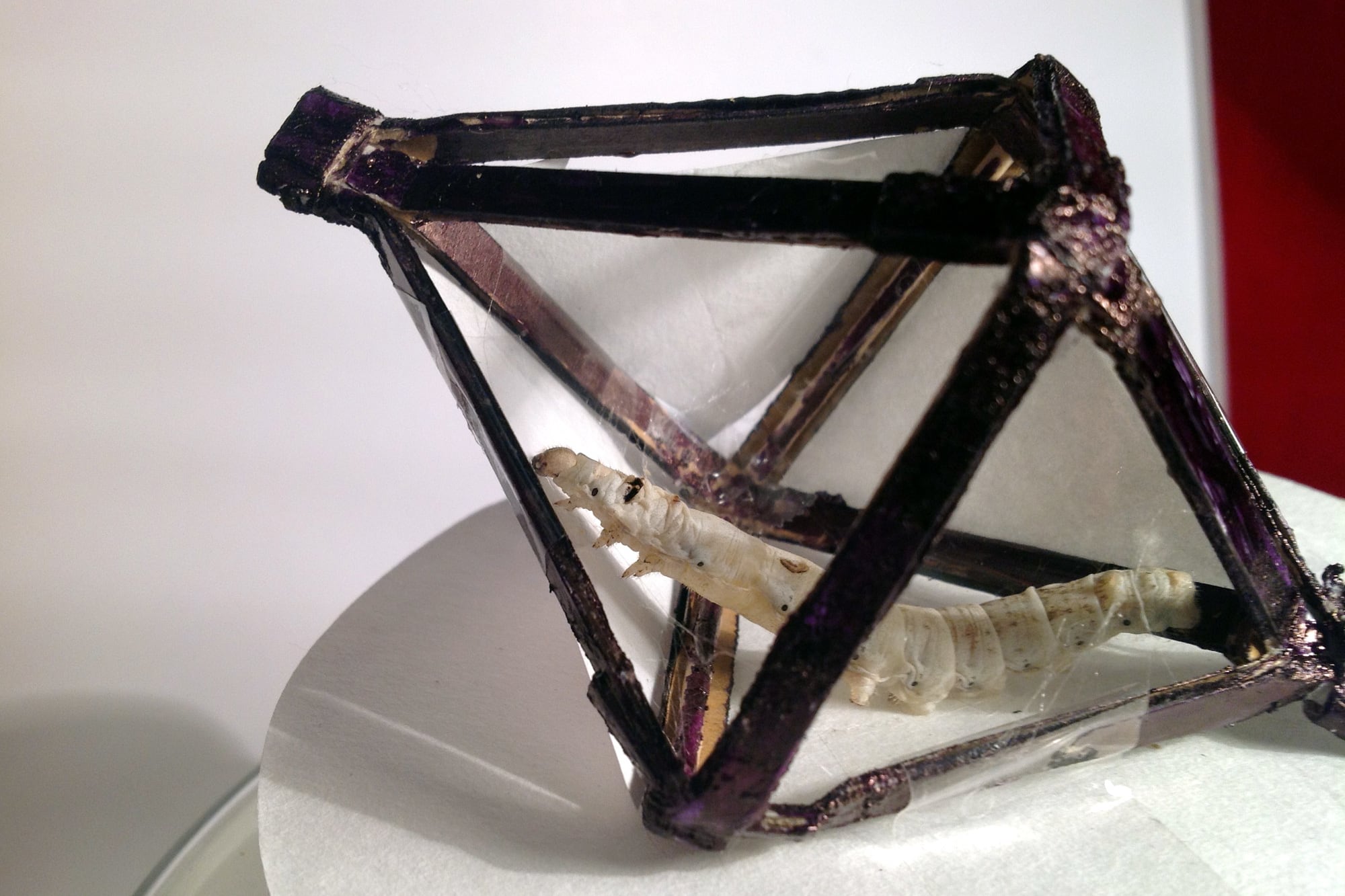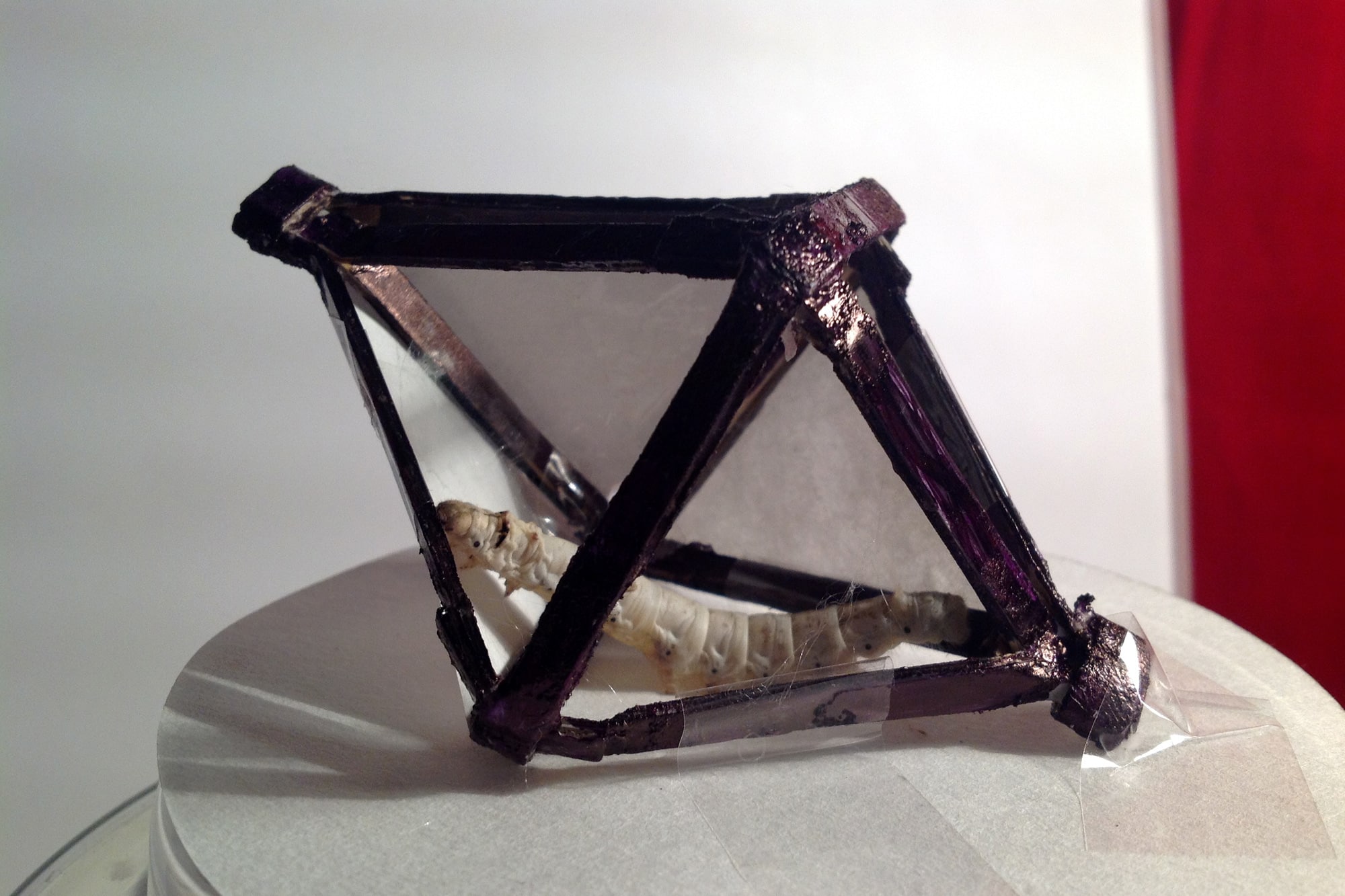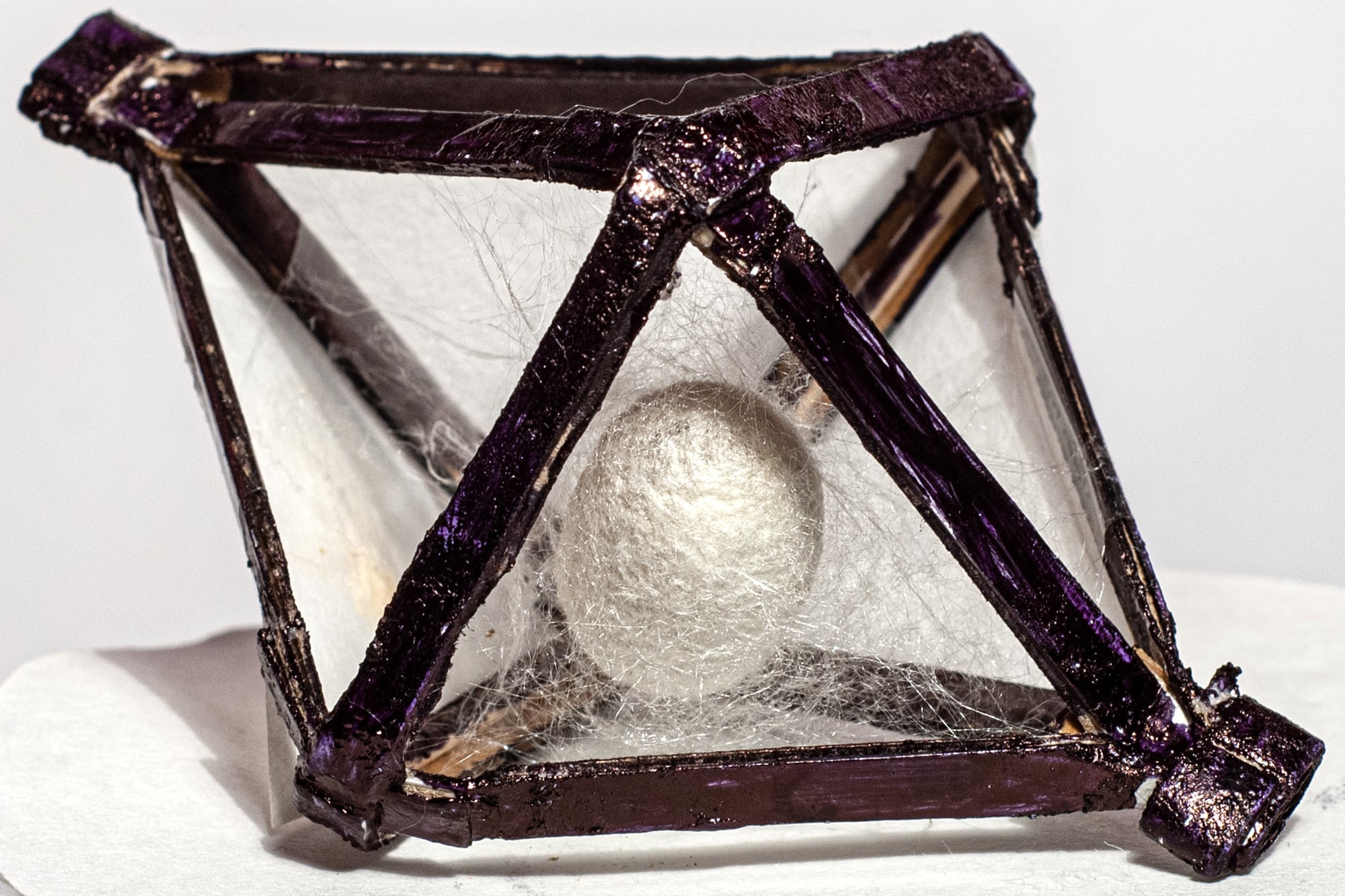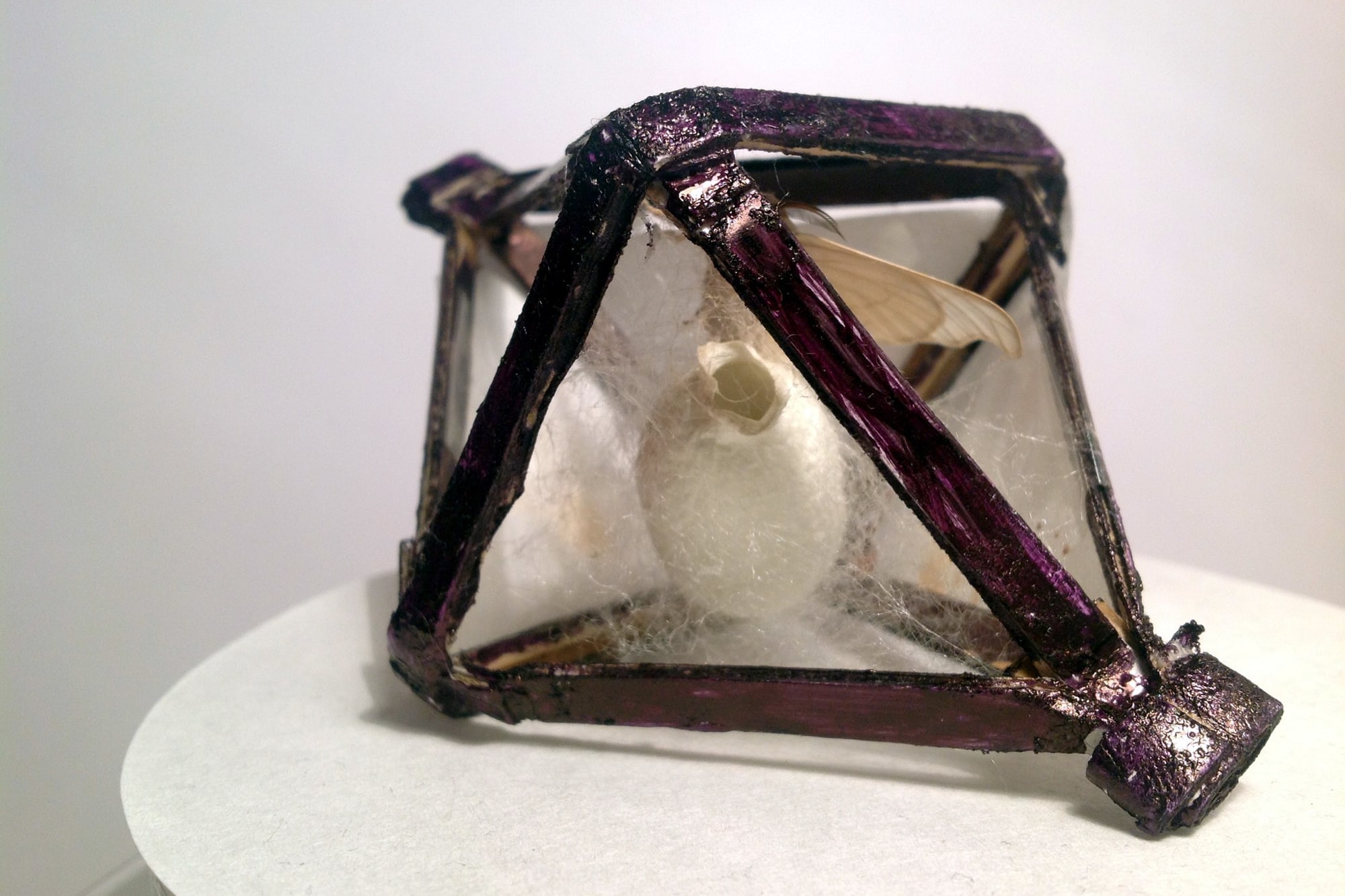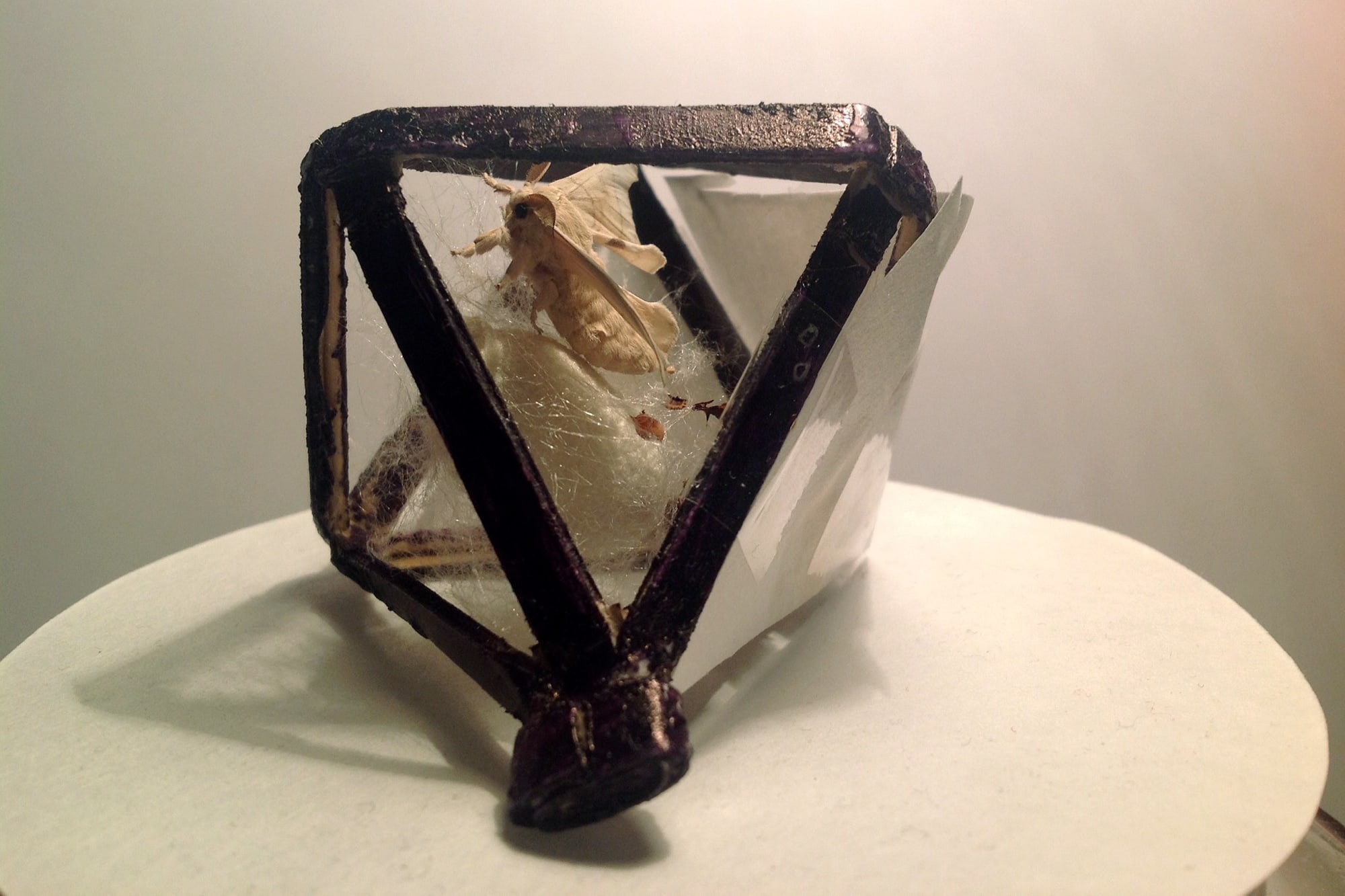 Vivian Xu (b.1985) is a media artist and researcher from Beijing, currently based in Shanghai. Her work explores the boundaries between bio and electronic media in creating new forms of machine logic, life and sensory systems, and often take the form of object, installation and/or wearable. She has shown, lectured, and preformed at various institutions in China, the US, Germany, and Australia. Vivian co-founded Dogma Lab, a trans-disciplinary design lab in Shanghai that is dedicated to creating experimental research at the intersection of design, technology, art and science. Between 2013-2015, she was Research Fellow at New York University Shanghai. Since then, she has lectured at various universities and programs, including Shanghai Tech University, Chinese University of Hong Kong Shenzhen Campus, Roy Ascott Technoetic Arts program (Shanghai), etc. Her work has been featured in media and press, including VICE China, Elle US, and the China Global TV English Channel, etc. Xu received her MFA in Design and Technology at Parsons the New School for Design in 2013