PERMEABLE BODIES
Explore Menopause: It Could Be the Best Time of Your Life!
Workshop | With Nicola Hochkeppel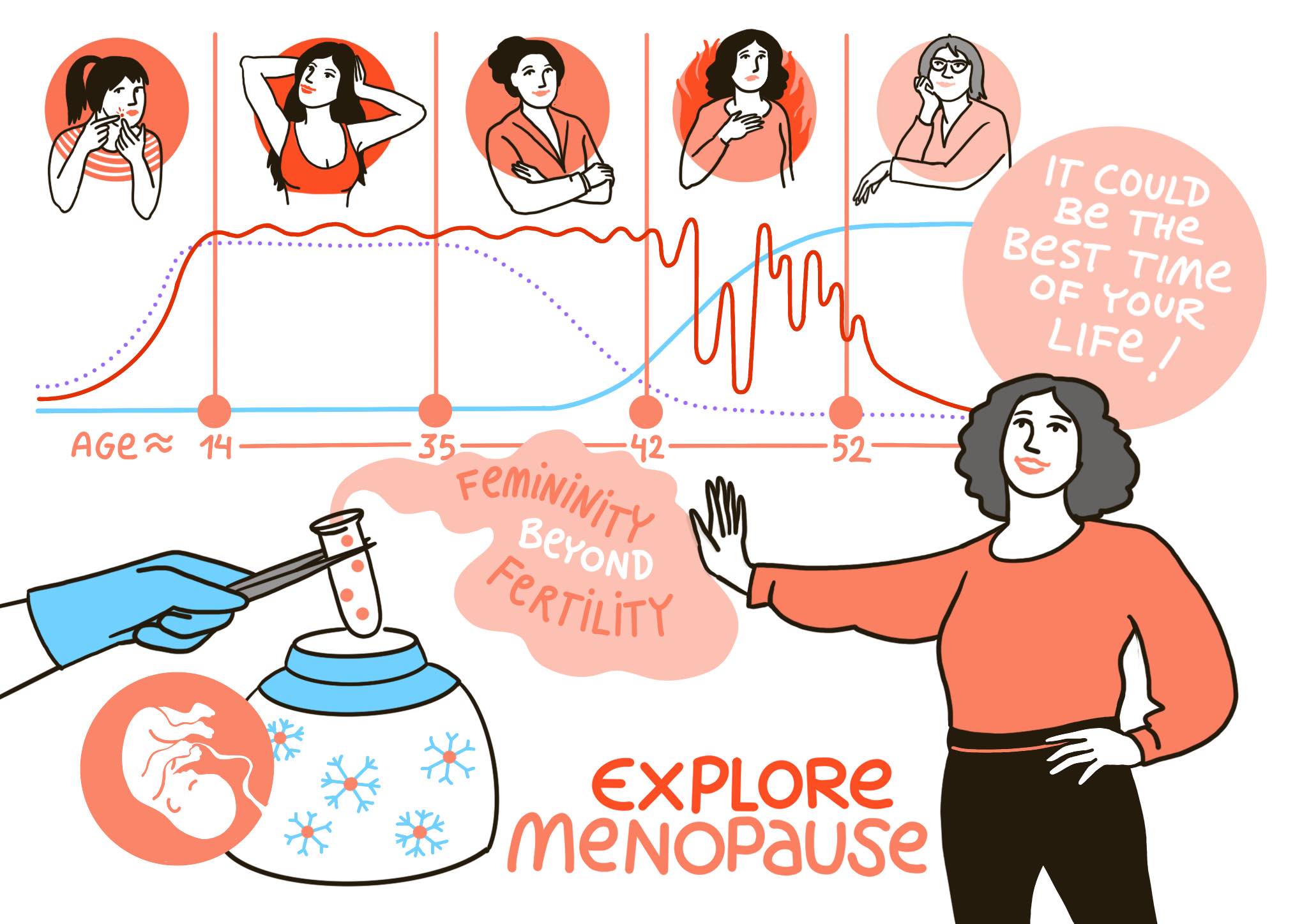 Art Laboratory Berlin welcomes you to our new series Permeable Bodies (May – November 2023) with artistic and feminist explorations of embodiment and identity in flux, as well as an investigation of our interconnection and interaction with the environment around us. With reading groups, talks, workshops and podcasts we propose a net of narratives of permeability to encompass a poetic (post)natural history of being woman throughout 2023. It is our great pleasure to welcome you to the workshop on menopause with Nicola Hochkeppel.


The biological end of female fertility affects half of the world's population at some point. Even though not all women suffer from menopause, about one-third of the female population experiences a wide range of symptoms, of which the so-called Big Five are most common (hot flashes, vaginal discomfort, sleep disturbances, depression and muscle- & joint aches). With the removal of taboos, education and empowerment, it quickly becomes clear how much good this phase can do for women, our environment and the community. The workshop provides an entertaining explanation of the basic biological phases and symptoms associated with menopause and demonstrates how the change can be experienced differently. The question however, of why we still associate femininity with fertility leads directly to political issues, which will also be discussed in the workshop.

Nicola Maria Hochkeppel studied film, literature and cultural management in Berlin and New York. As a freelancer, she has organised various series of cultural events focusing on contemporary history and art education. She currently does public relations in the creative industries. Since 2020, she has been training as healthcare consultant and therapist focusing on female health, couple and sex therapy. Since the beginning of 2023, she has been hosting a monthly salon in Berlin on the topics of sex, women's health and menopause. The salon takes place on the penultimate Wednesday of each month at different locations. It starts with an impulse lecture by an expert, followed by informal get-together (register under salon@hochkeppel.de). Nicola lives and works in Berlin.