DIY Hack the Panke
Learning from the River
Dokumentarische Ausstellung des Kunst-Naturwissenschafts-Kollektivs
Art Laboratory Berlin lädt ein zu einer Dokumentationsausstellung über die bisherige und aktuelle Forschung von DIY Hack the Panke. Die Ausstellung umfasst eine Dokumentation der Aktionen des Kollektivs sowie aktuelle Erkenntnisse und Publikationen einiger Mitglieder.

Die im Januar 2018 gegründete Gruppe DIY Hack the Panke besteht aus Künstler:innen, Naturwissenschaftler:innen, Kunsttheoretiker:innen sowie Kurator:innen, die gemeinsam mit einer breiten Öffentlichkeit künstlerische und naturwissenschaftliche Forschung in, an und um den Fluss Panke betreiben. Die Gruppe erforscht den Fluss, der in der Nähe der Veranstaltungsräume von Art Laboratory Berlin in Berlin Wedding fließt, auf lebende Organismen und seine komplexe Geschichte der menschlichen Nutzung. Seit mehr als drei Jahren bieten die Mitglieder öffentliche Workshops zu Themen wie Flussflora, -fauna und -mikrobiologie, Plastikmüll und Schadstoffe an.
Darüber hinaus beschäftigen wir uns im Rahmen der künstlerischen Forschung mit Biomaterial, mit den Auswirkungen von Geschichte, Kultur und Technik auf die heutige Panke. Mit Formaten wie Walk & Talks, Kunstperformances sowie öffentlichen Labs hat DIY Hack the Panke auch sinnvolle Wege gefunden, die städtische Ökologie neu zu entdecken und interdisziplinäre Forschung öffentlich zu machen.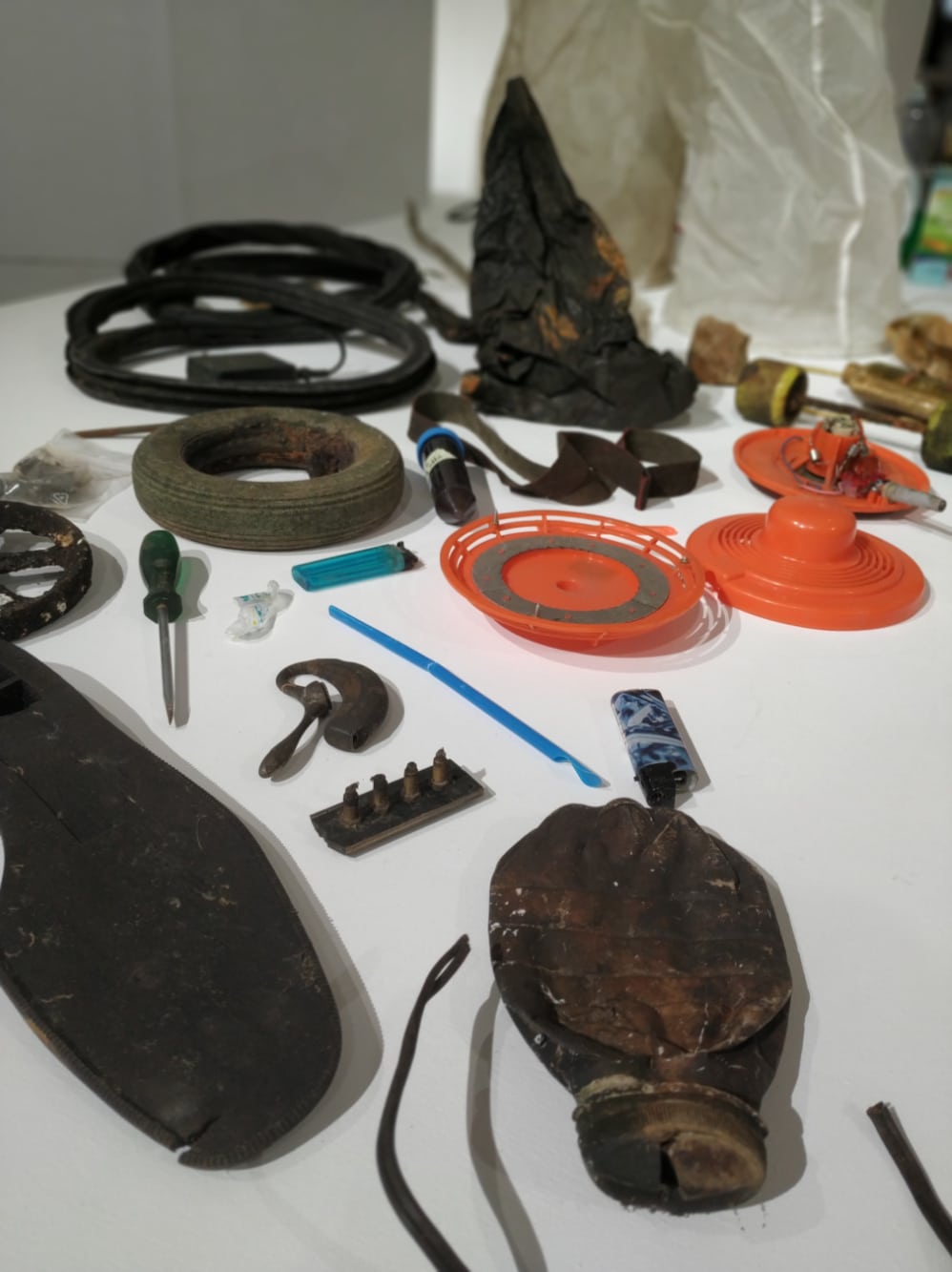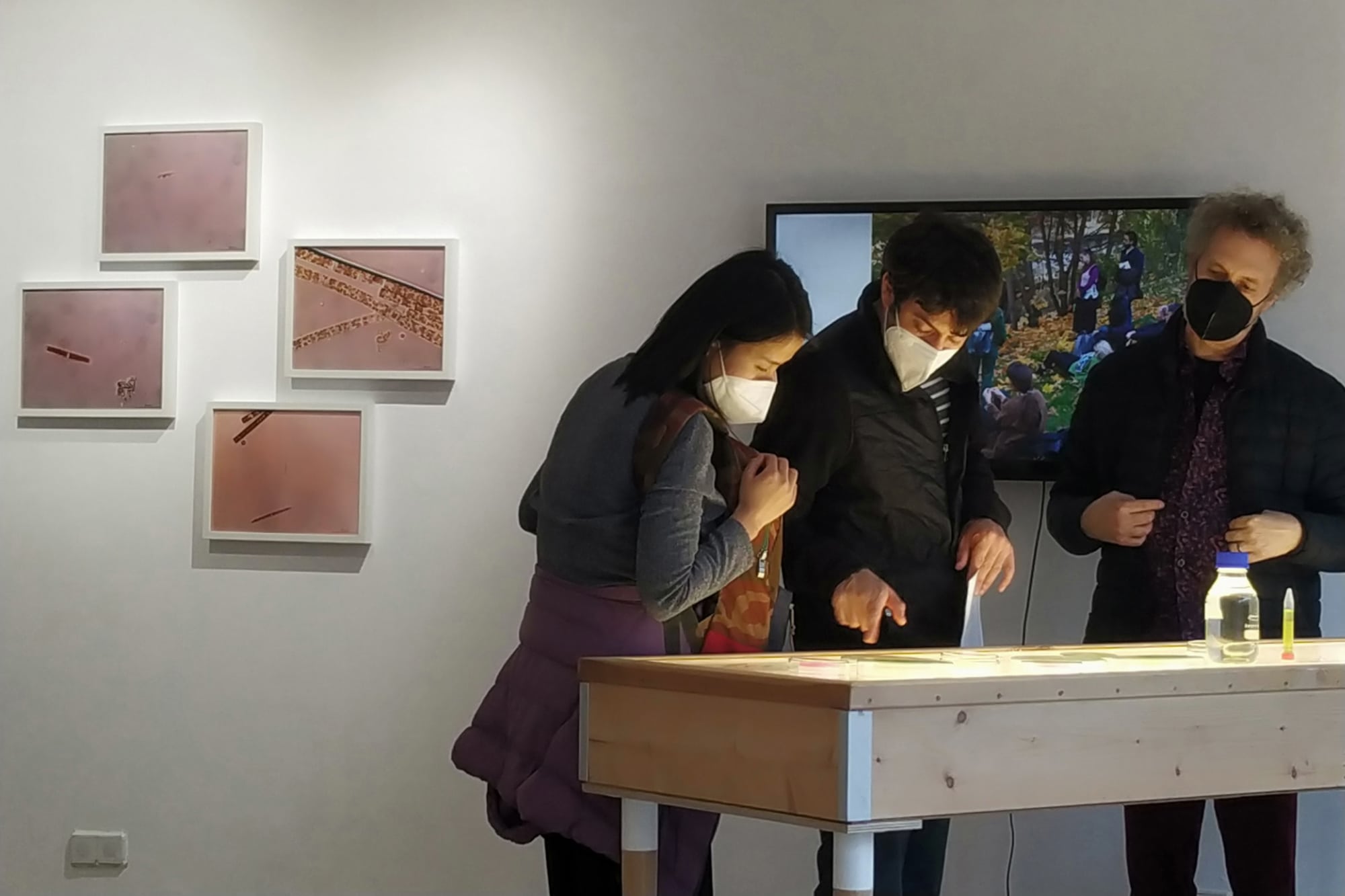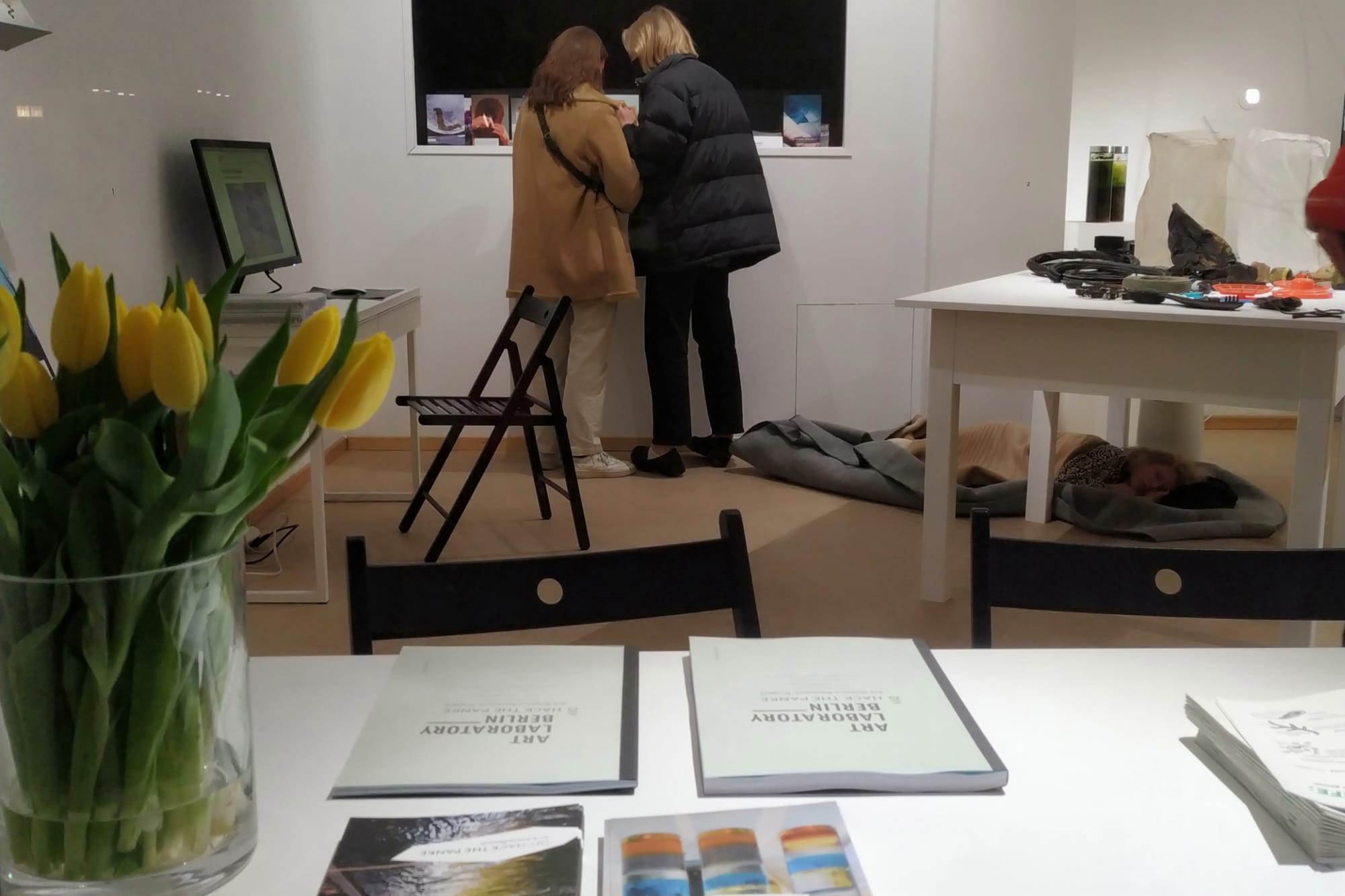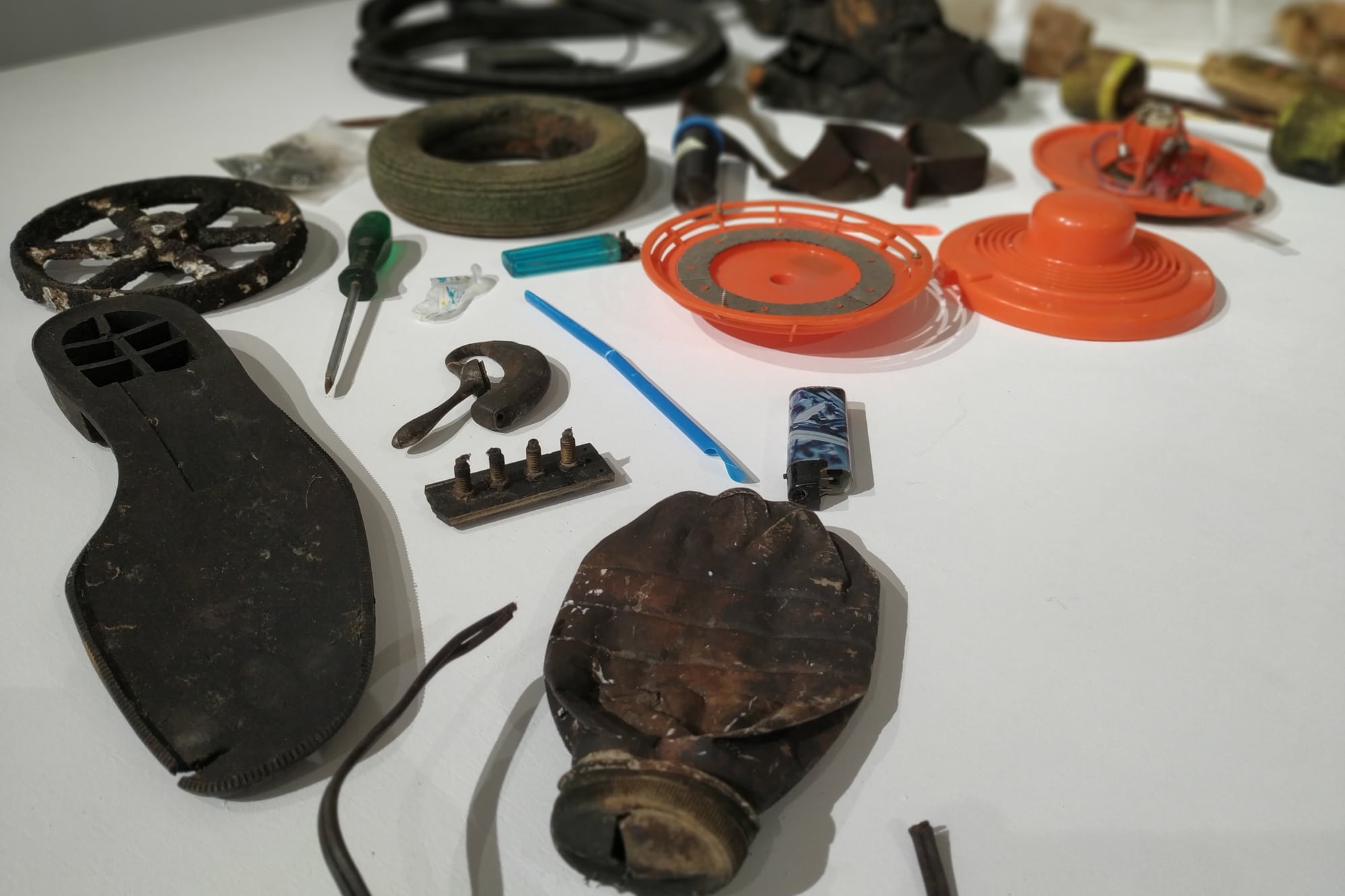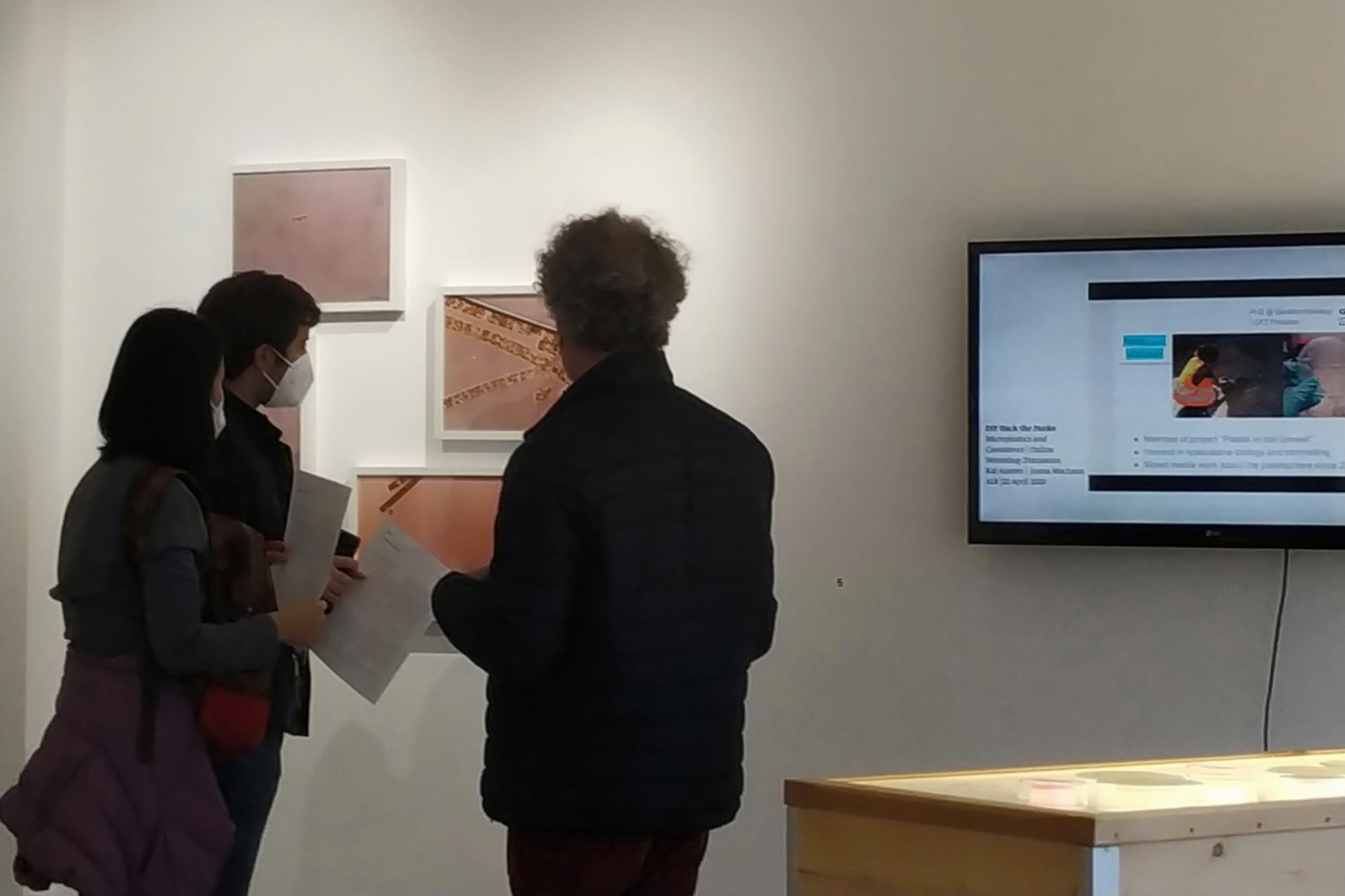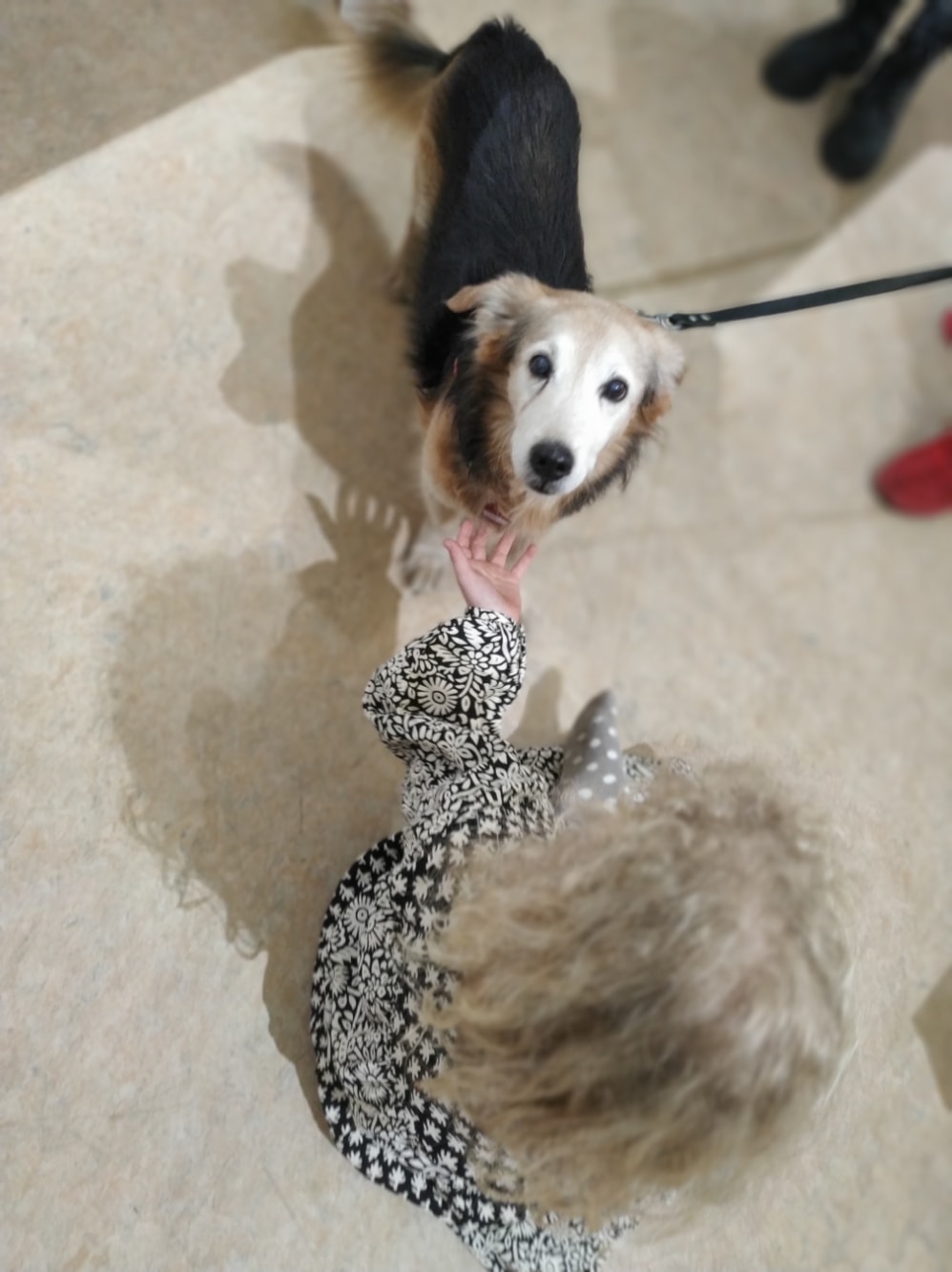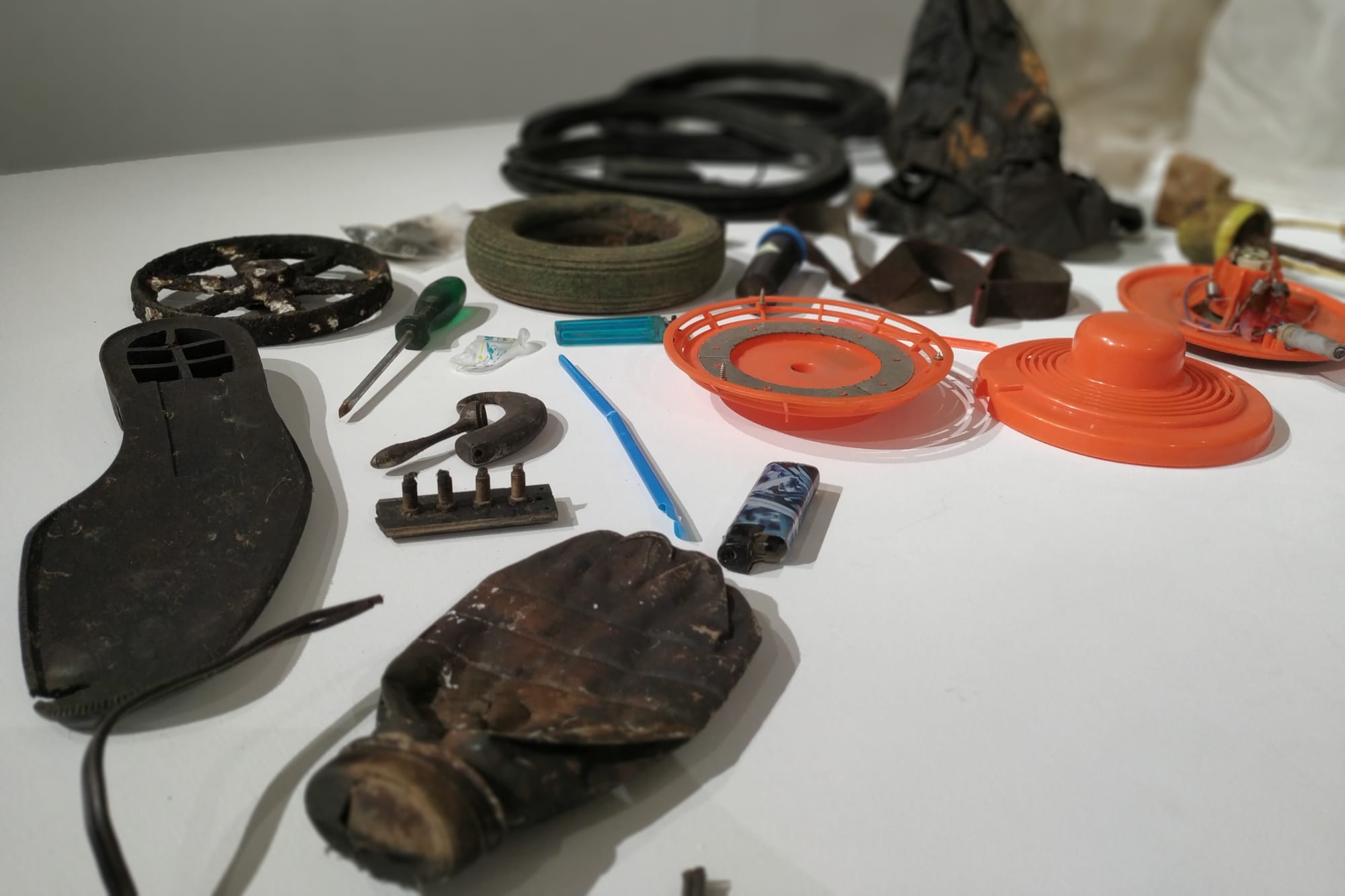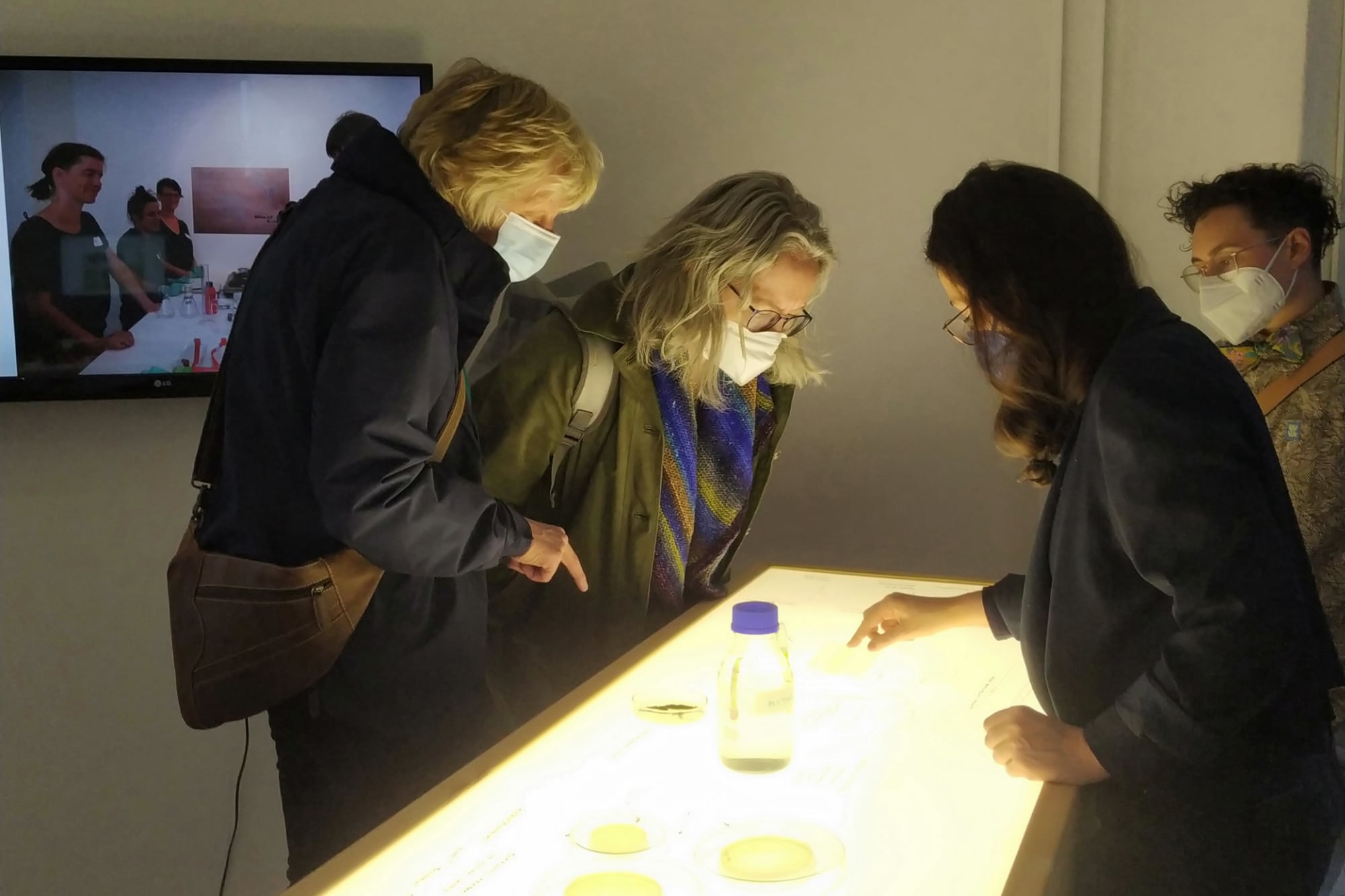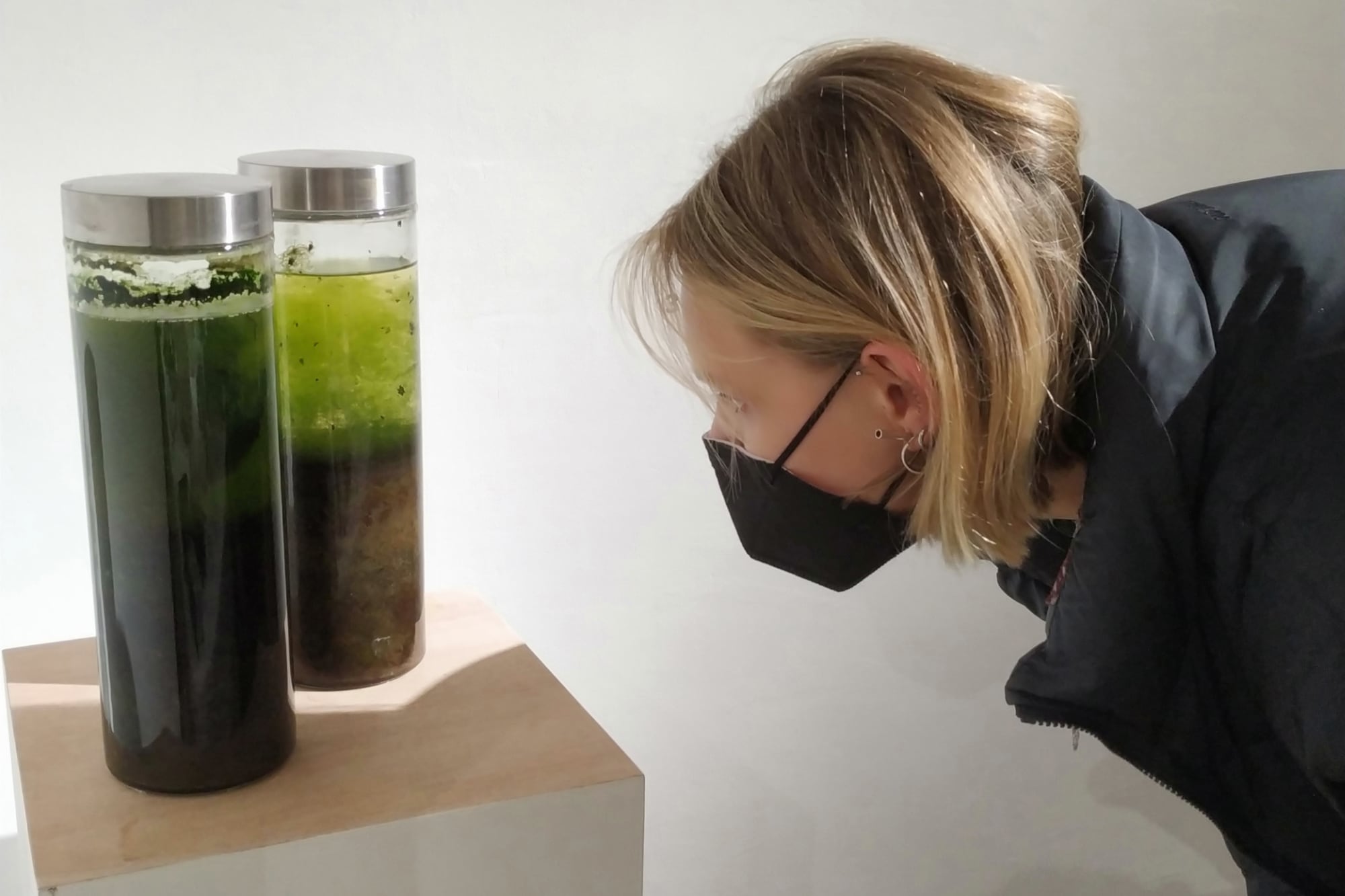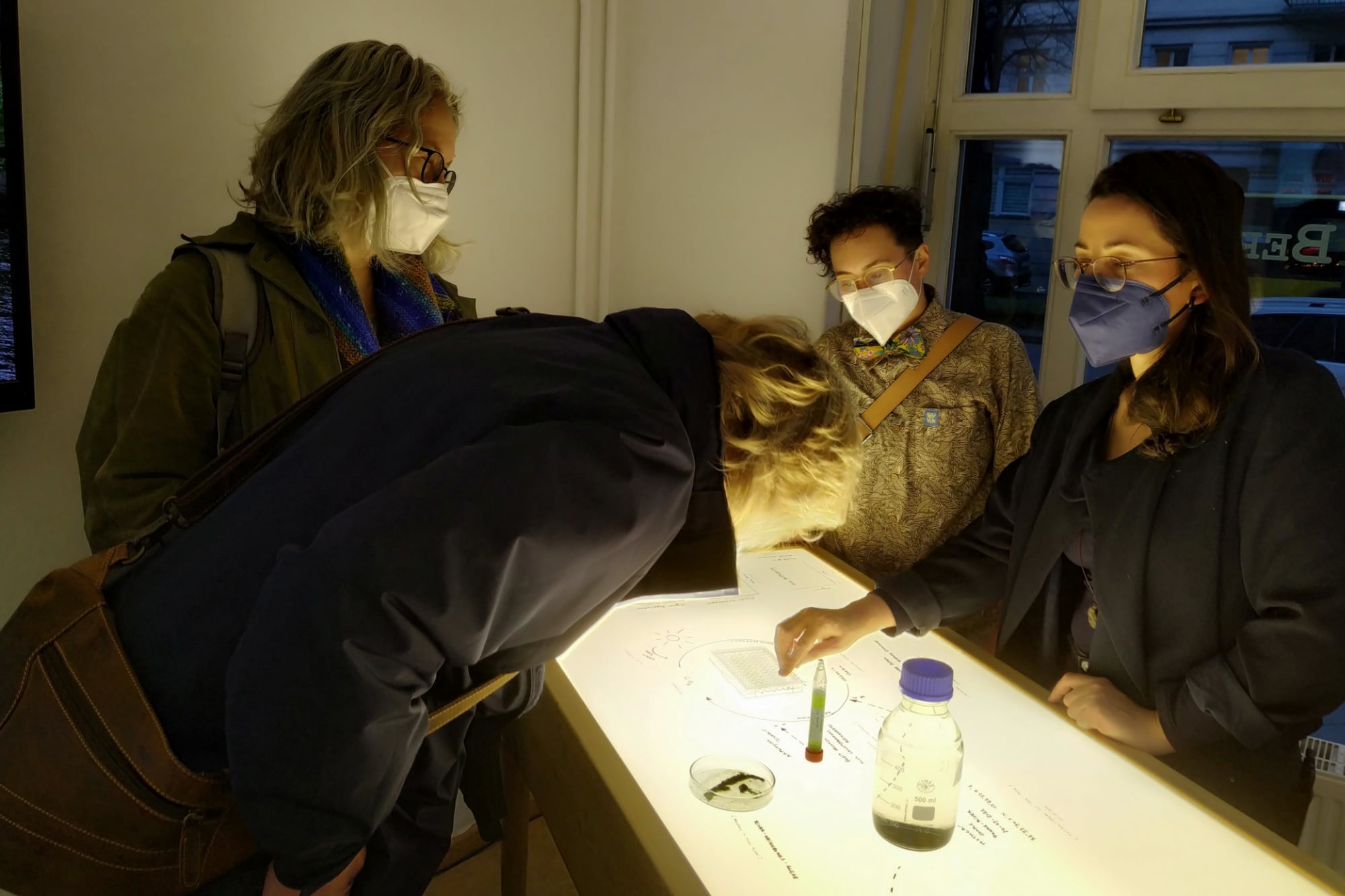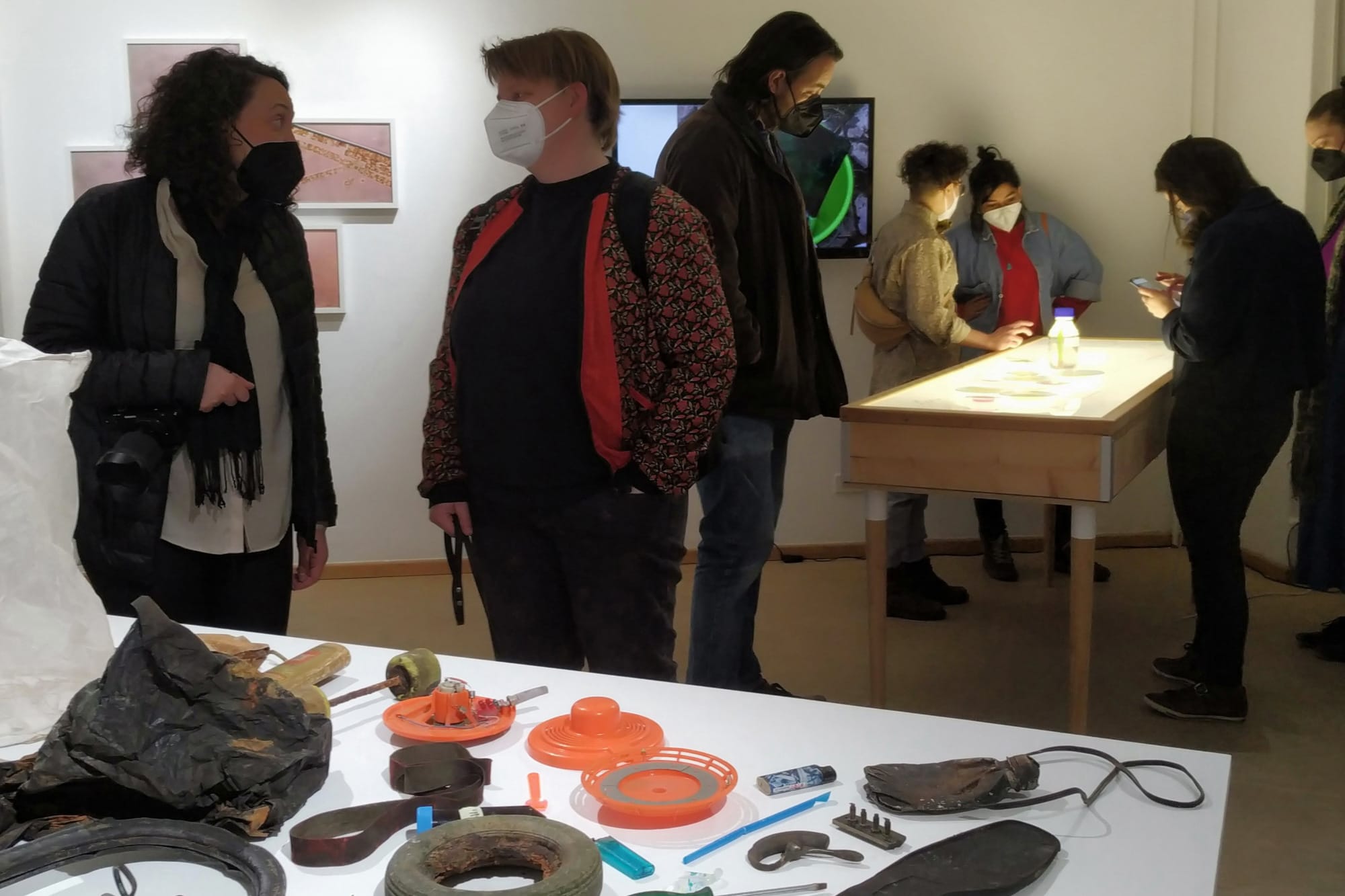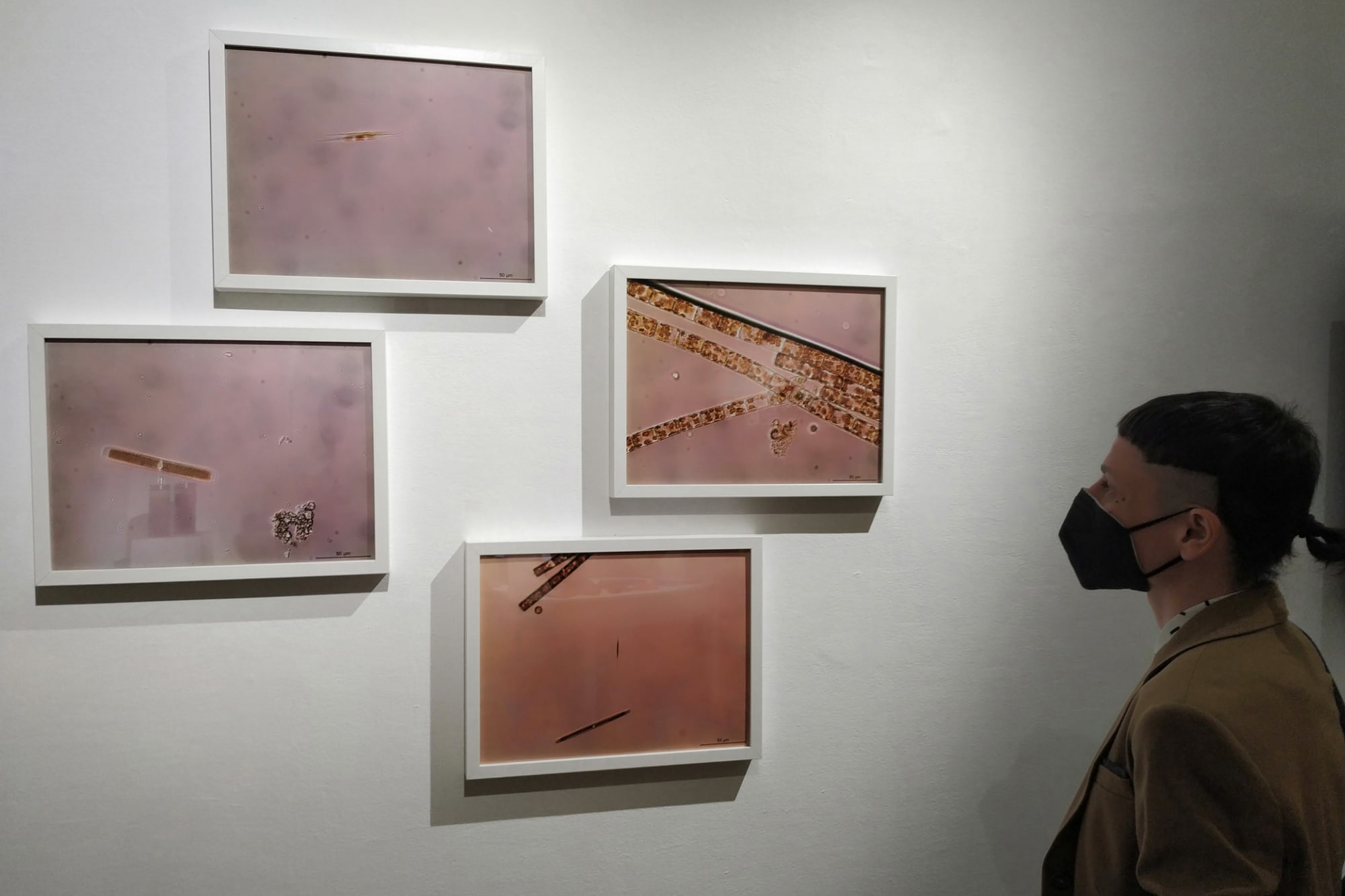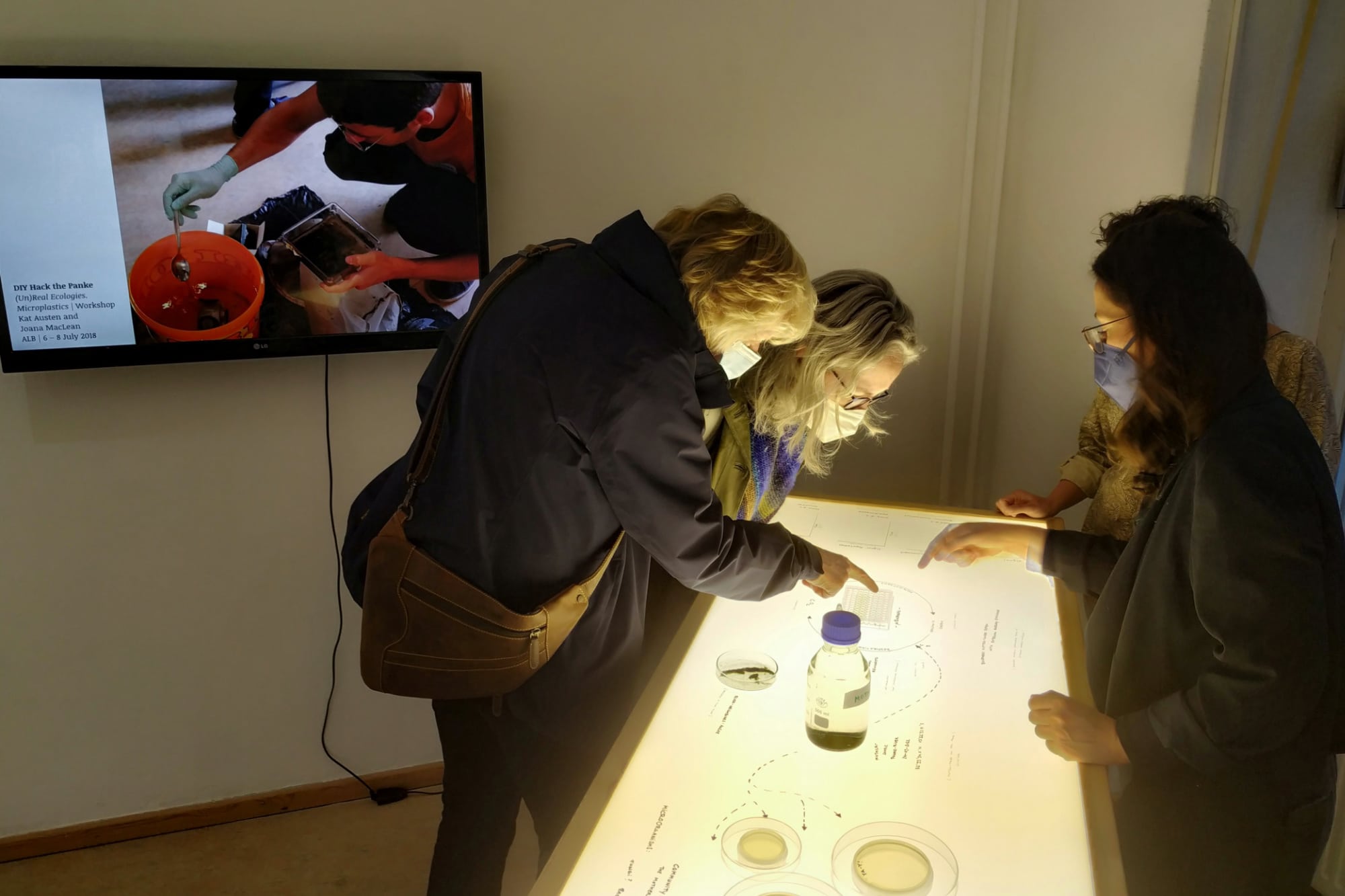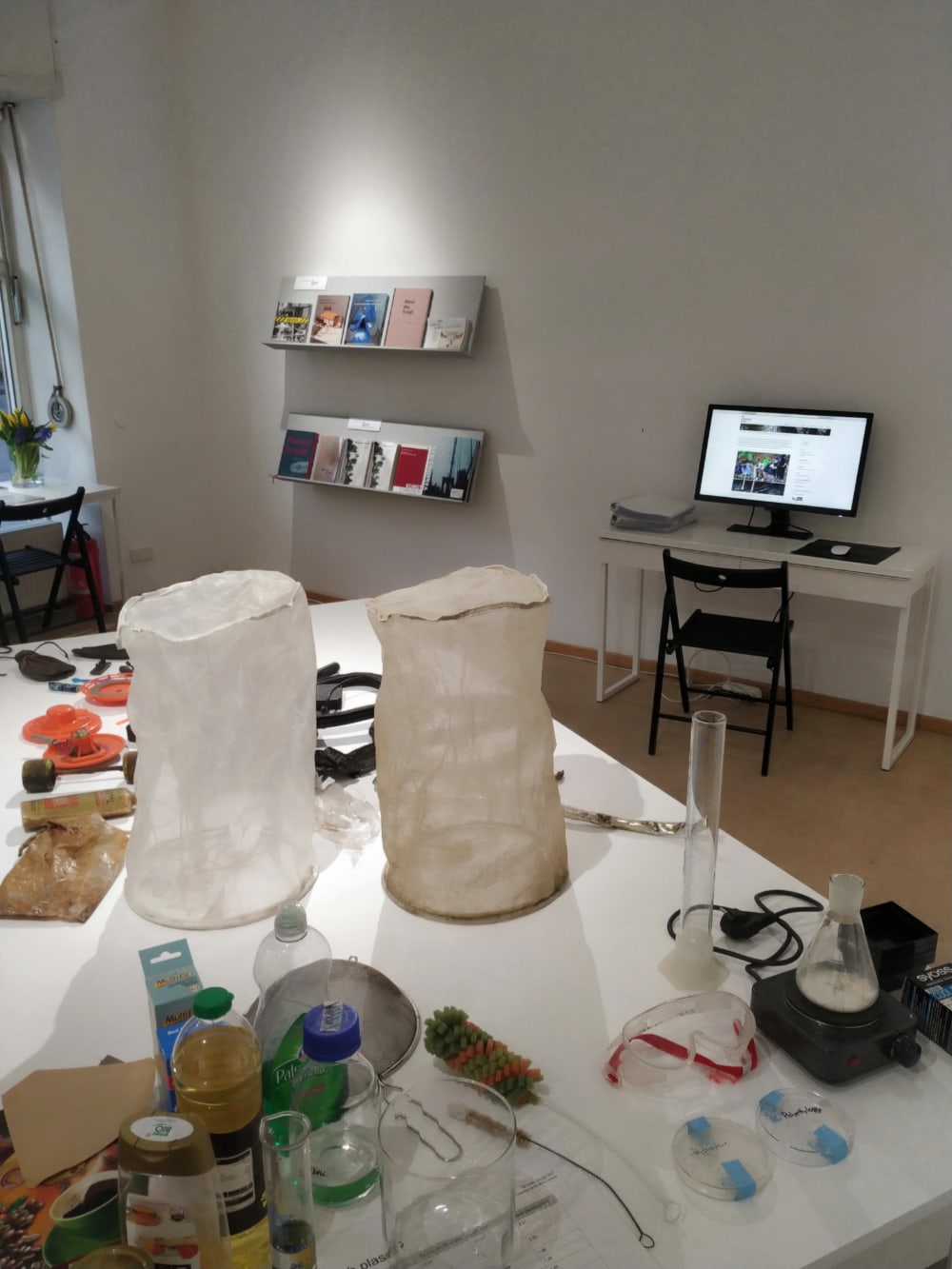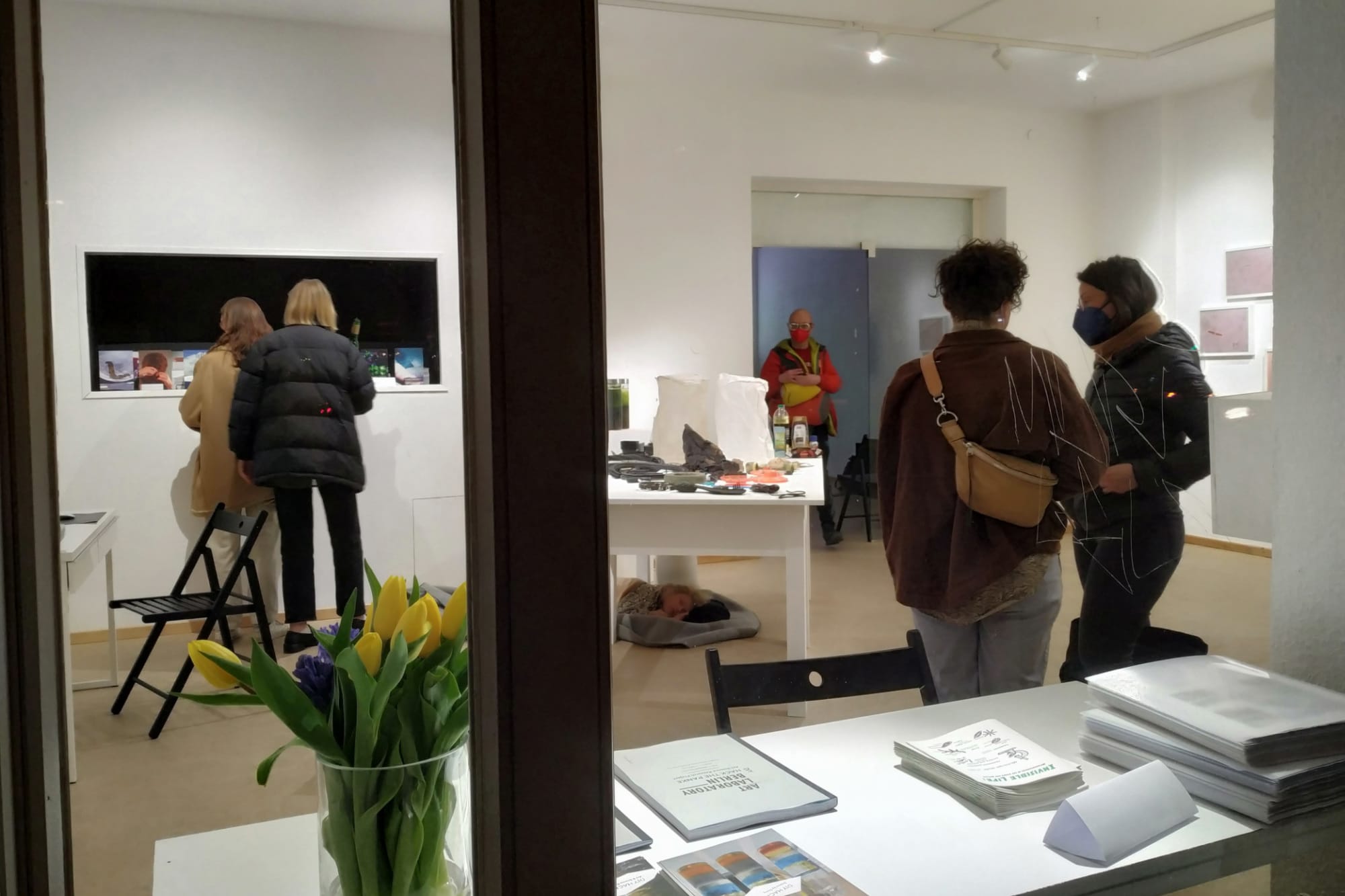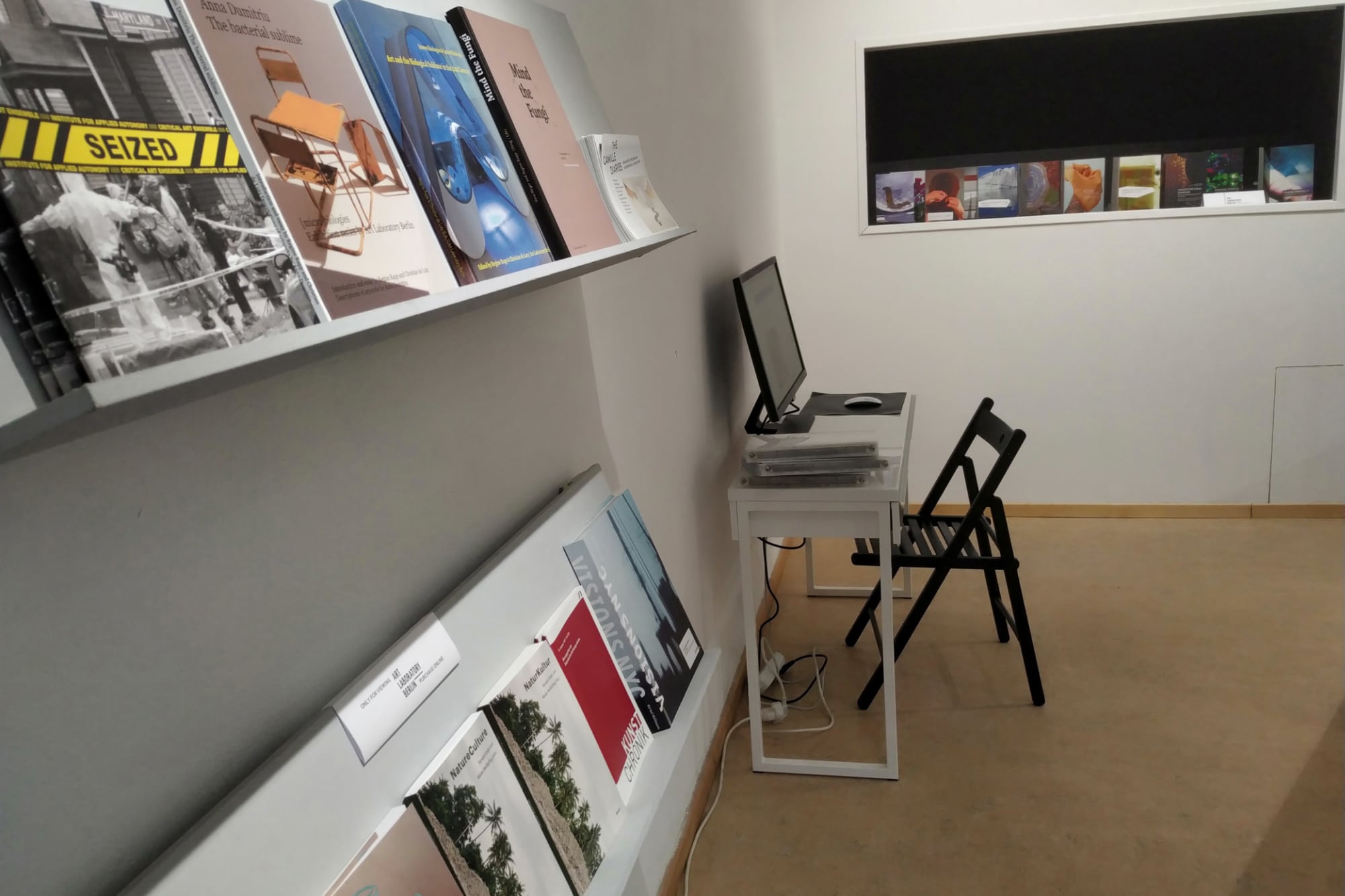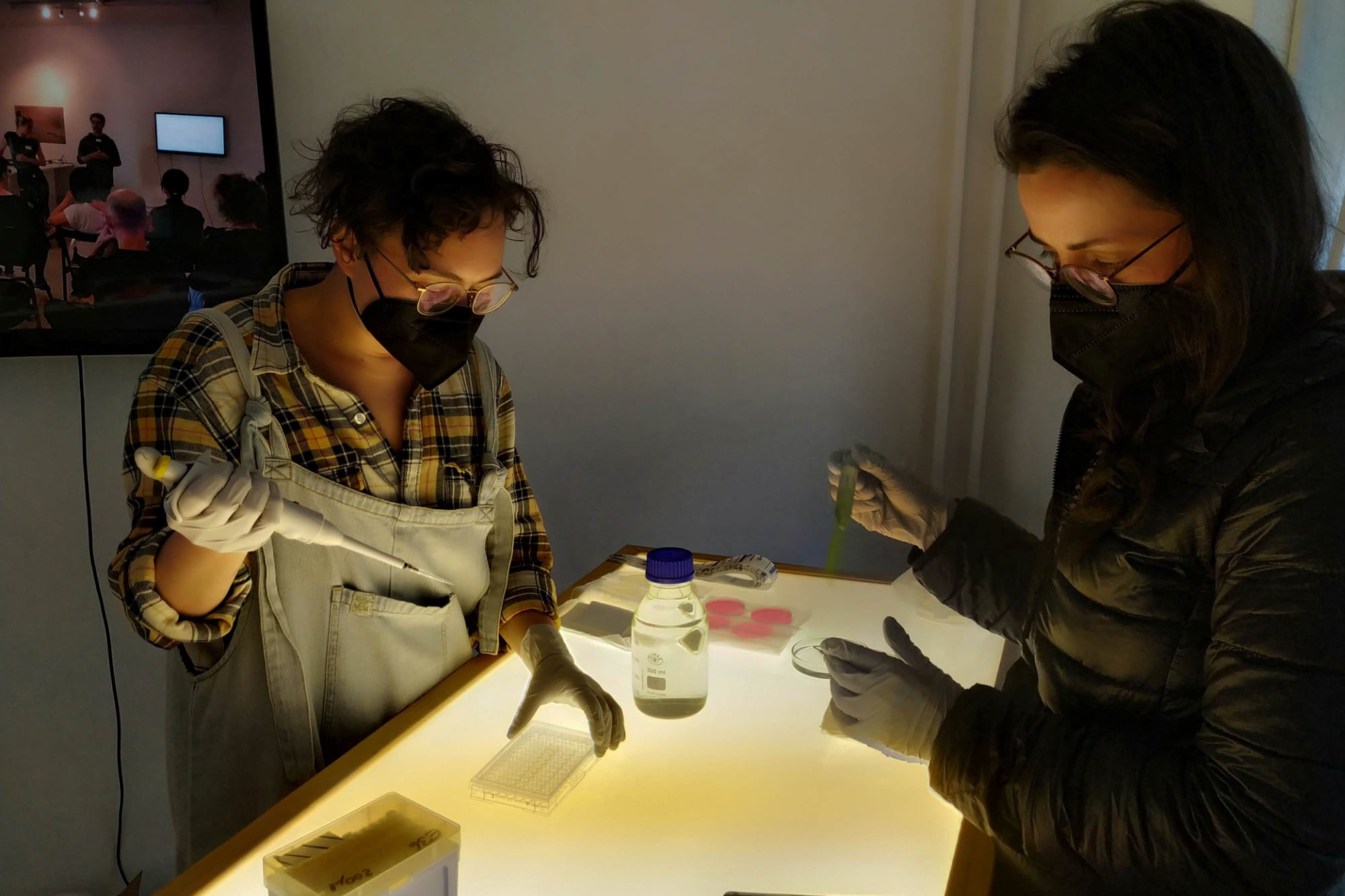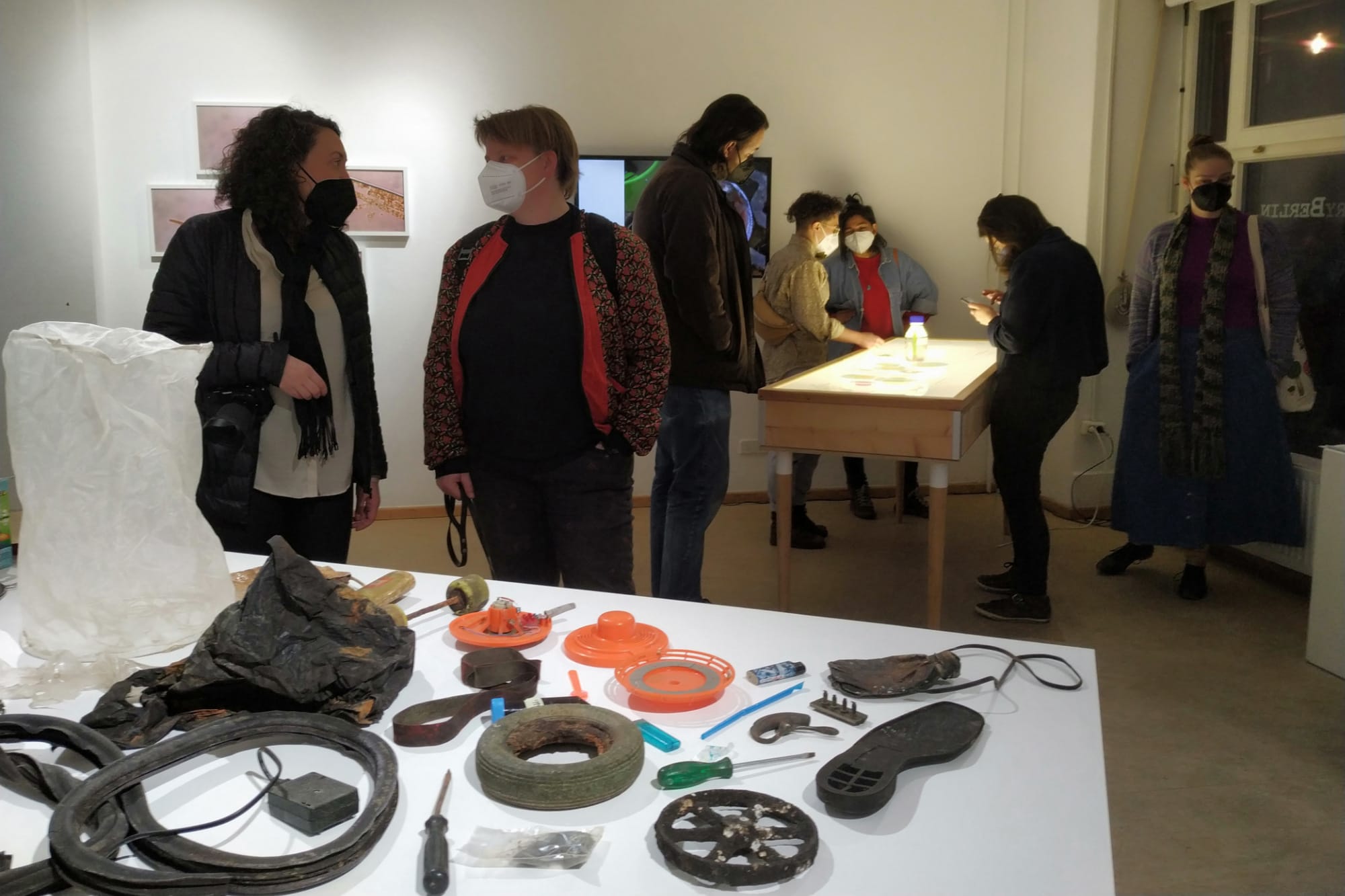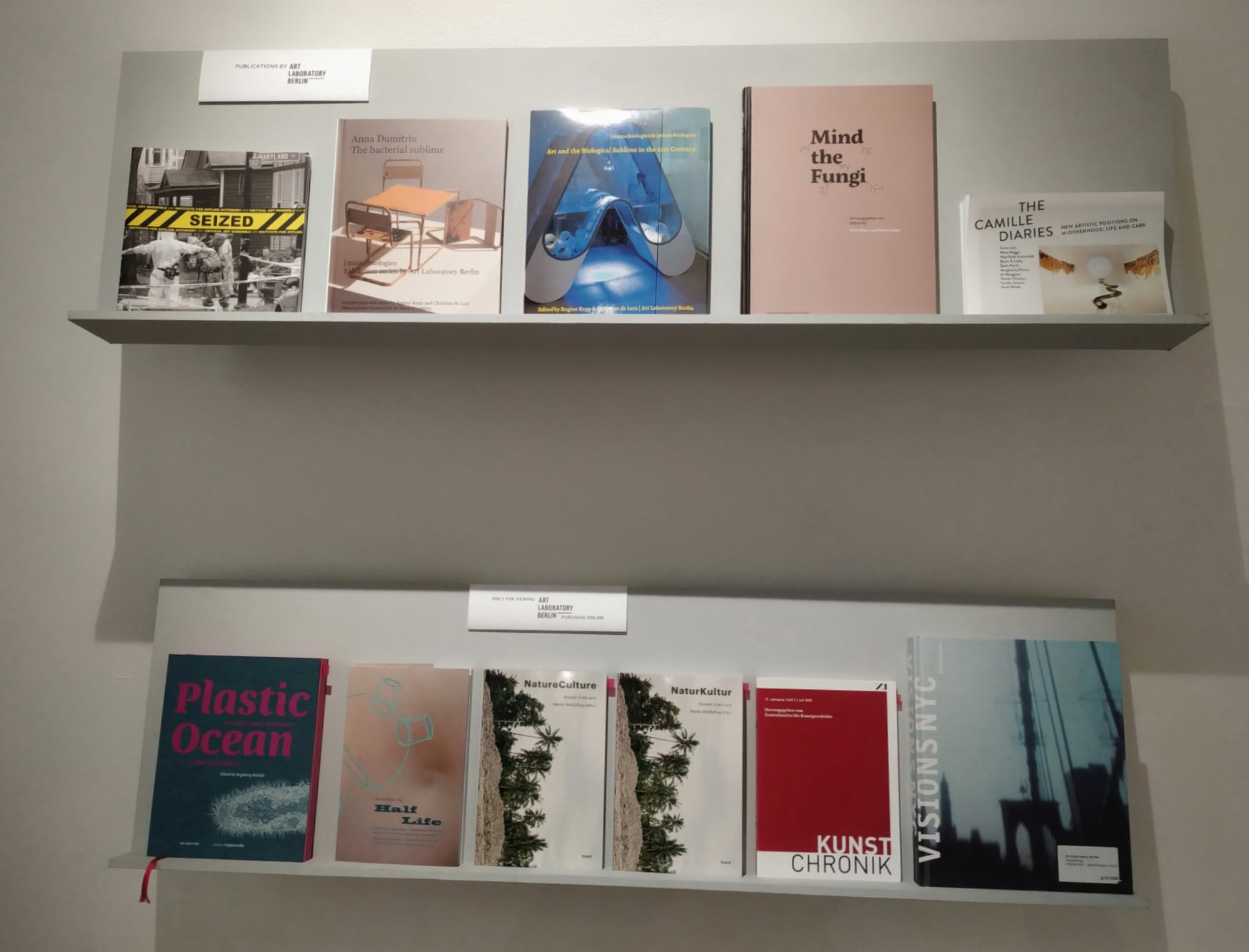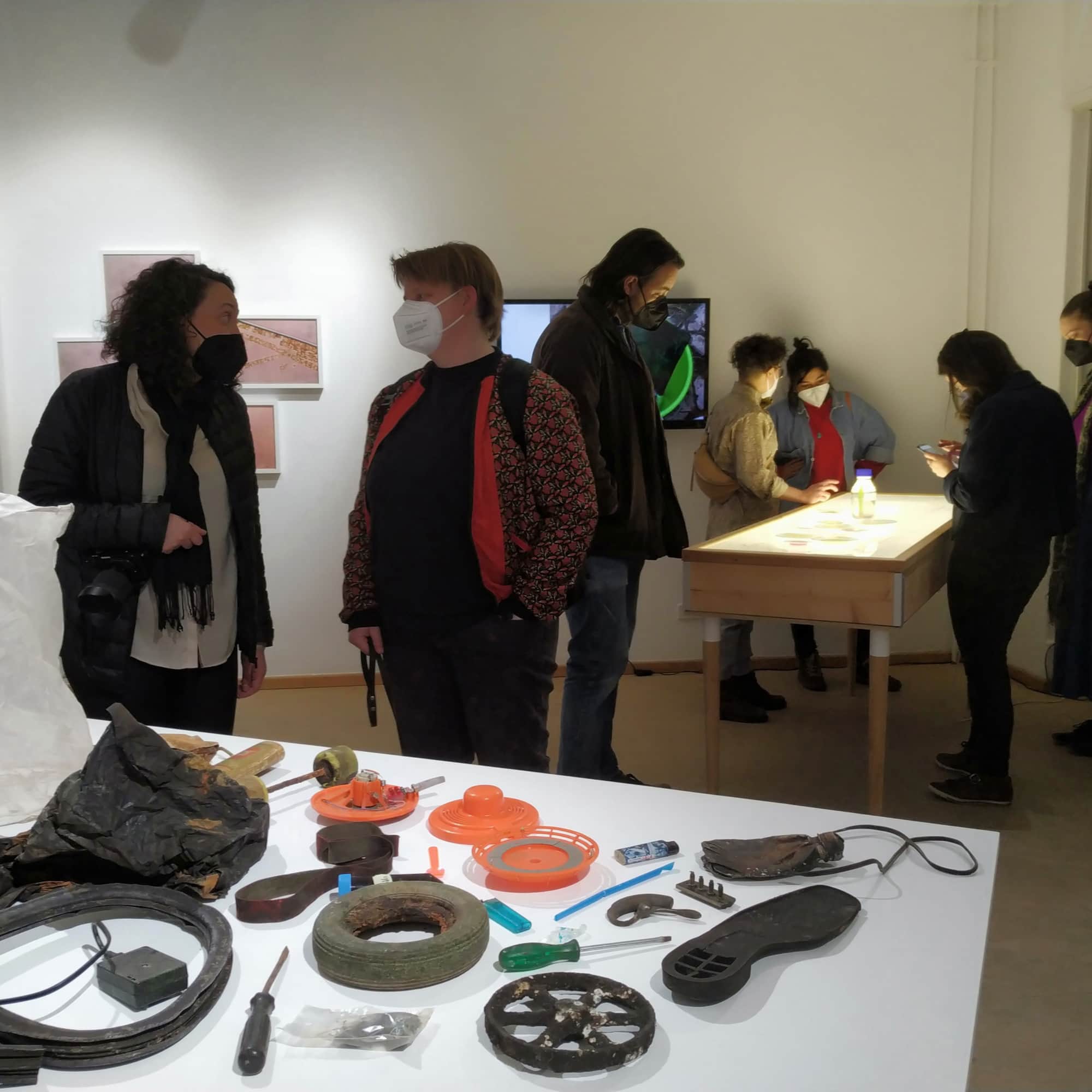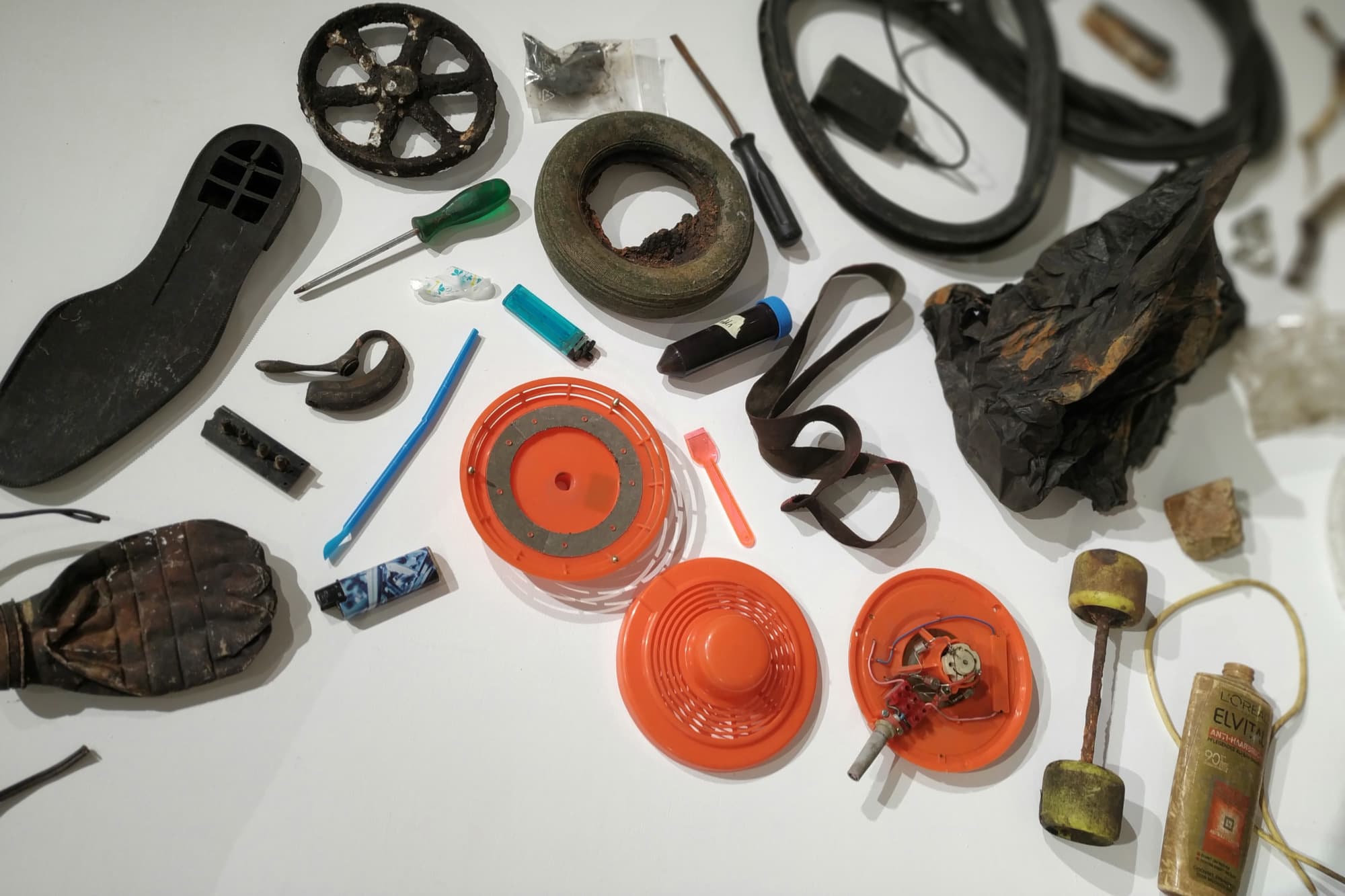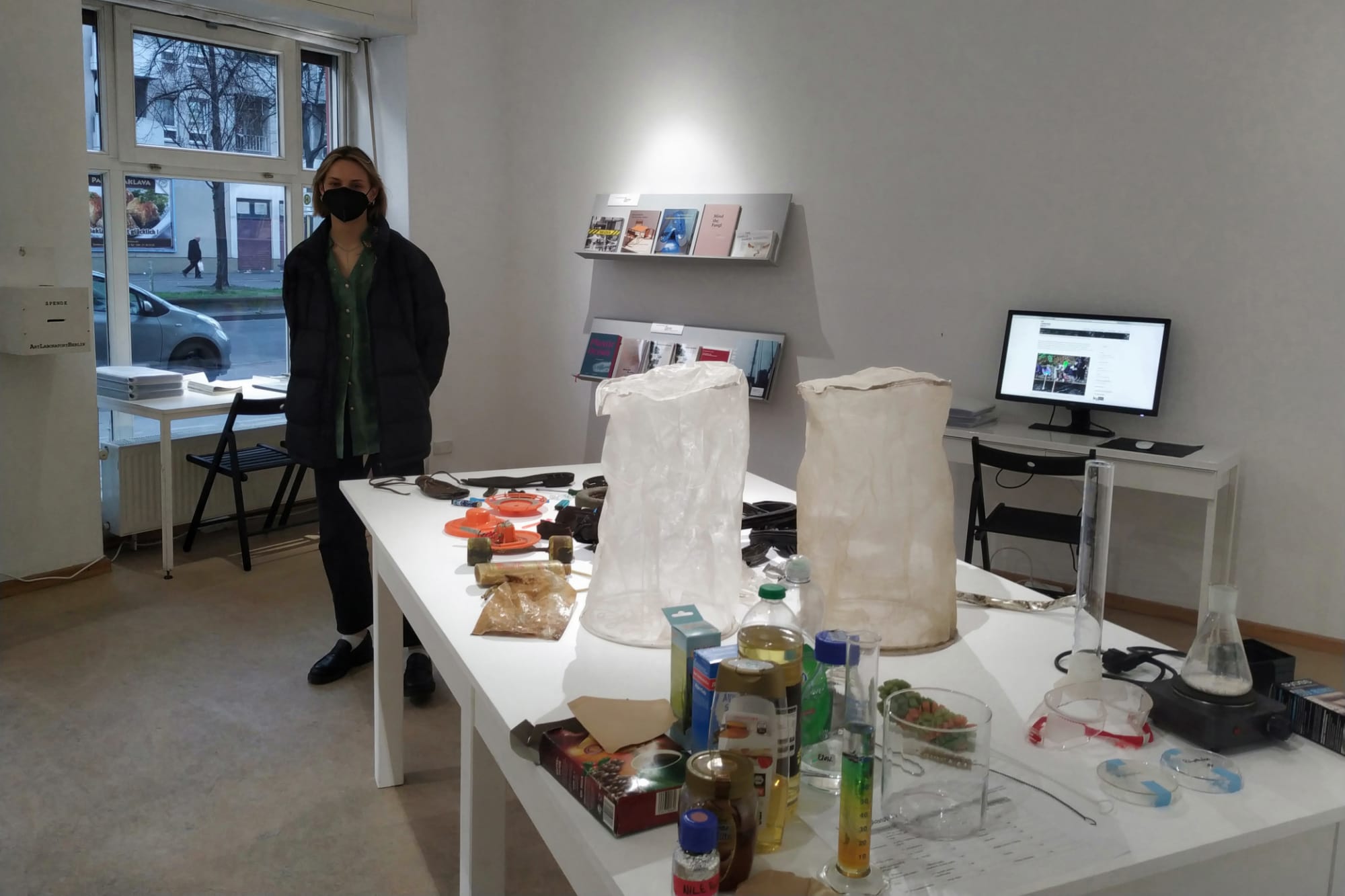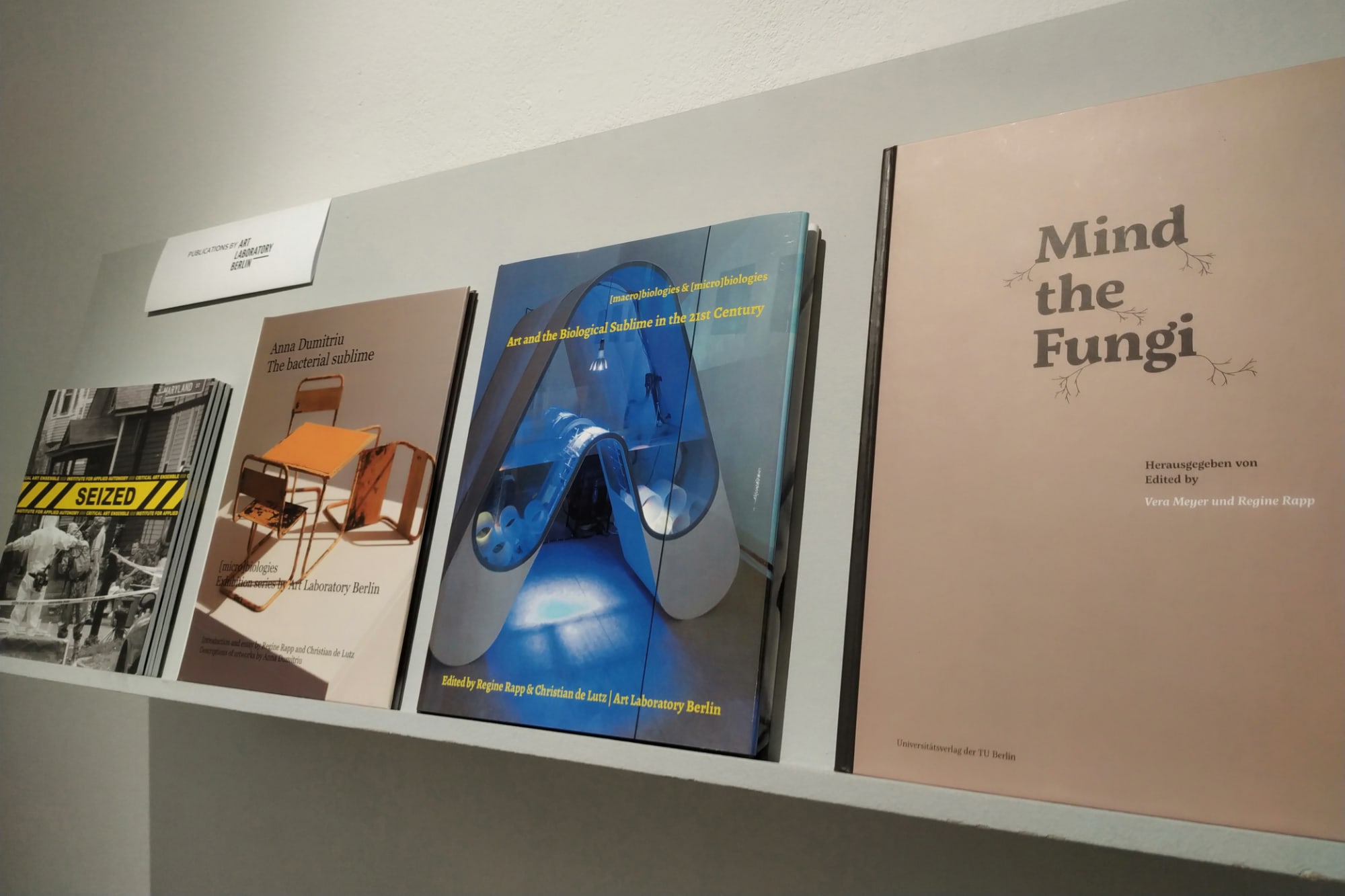 Die Ausstellung zeigt auch aktuelle künstlerische Experimente mit lebenden Organismen und Biomaterie. In Anknüpfung an ausgewählte frühere Veranstaltungen präsentiert die Ausstellung verschiedene künstlerische Installationen der Künstlerin und Designerin Fara Peluso, der Künstlerin Sarah Hermanutz und der Biologin India Mansour mit der Künstlerin Sybille Neumeyer. Zusätzlich wird eine umfangreiche Sammlung von Texten und aktuellen Publikationen der Mitglieder für das Publikum zur Verfügung gestellt.
Die Ausstellung lädt ein nachzudenken, was Hybrid Art und geteiltes Wissen durch transdisziplinäre Forschung zu Zeiten der ökologischen Megakrise in unserer posthumanen Ära bedeutet.


Sneak Peek Video


DIY HACK THE PANKE | Mitglieder

Ink Agop (Künstlerin), Dr. Kat Austen (Künstlerin, Chemikerin), Sarah Hermanutz (Künstlerin), Dr. Daniel Lammel (Microbiologe, FU Berlin), Christian de Lutz (Kurator, Künstler, ALB), Joana MacLean (Mikrobiologin, GFZ, Potsdam), Dr. India Mansour (Biologin, FU Berlin), Dr. Eliot Morrison (Biochemiher, Illustrator), Fara Peluso (Designerin, Künstlerin), Nenad Popov (Medien- und Soundkünstler), Regine Rapp (Kunstwissenschaftlerin, Kuratorin, ALB), James Whitehead (Biologe, FU Berlin).