PANKE INTERVENTIONS
Algature Workshop
Workshop | Fara Peluso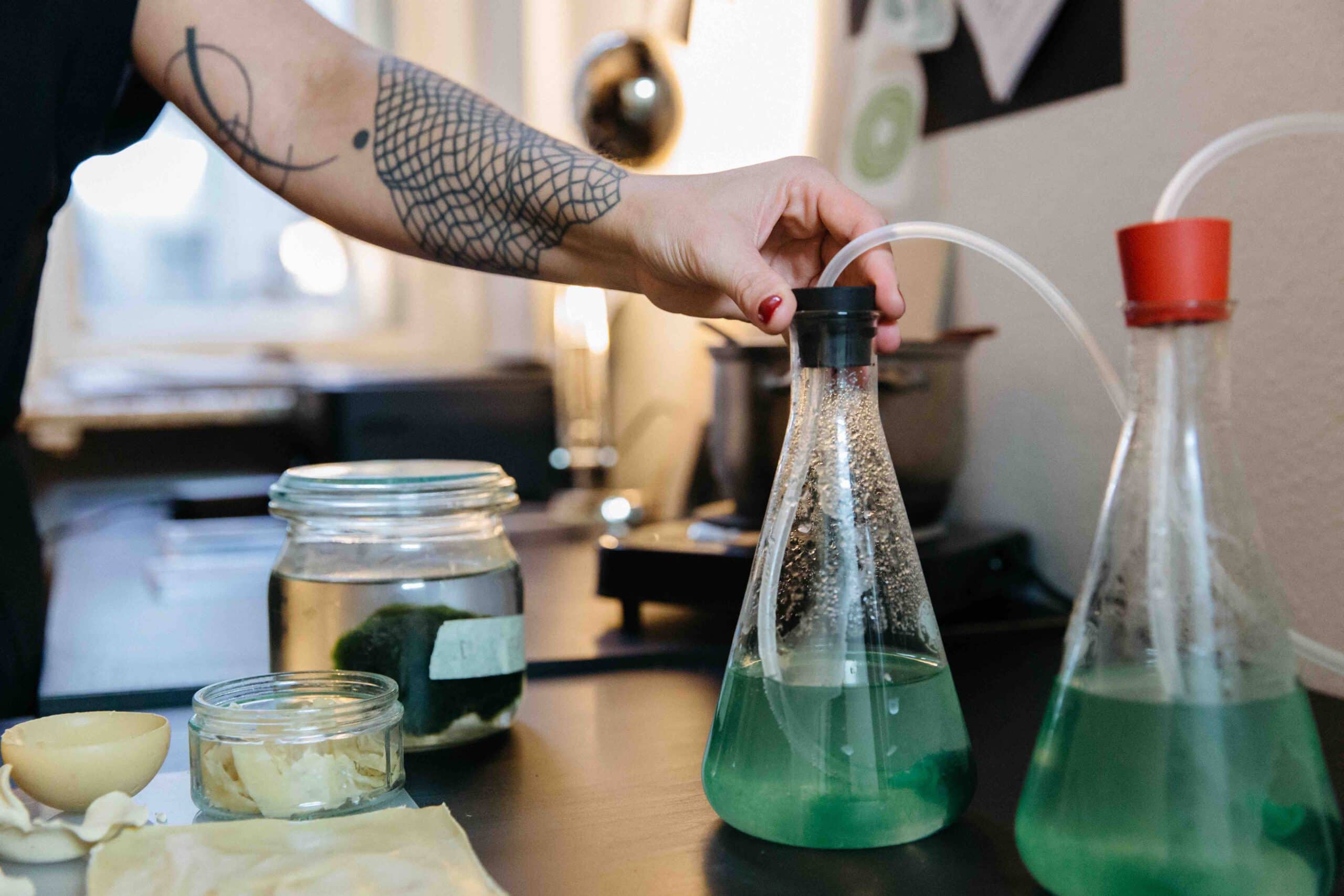 Art Laboratory Berlin welcomes you to our autumn series PANKE INTERVENTIONS with various events by artists and scientists related to the river Panke.

Can daily spaces be designed to house living machines, as an action to merge and connect different ecosystems by reducing the distance between the human and nonhuman spheres?

The workshop supports this action connecting practices of DIY biology with art and design, encouraging participants to learn about science and discovering how powerful the transdisciplinary approach can be. Through a participatory format, the audience from different backgrounds are involved in an immersive experience with algae's ecology, a DIY photo-bioreactor prototyping and a discussion on speculative practice focused on raising more awarenesse about daily habits. By considering a new way of approaching living organisms Algature will question how closeness to them can give economic, political and artistic contributions. The introduction to the speculative design combined with the DIY methodology will be an occasion to study some objects and, by stimulating critical issues, it will help to define a new possible generation of tools.

Through her workshop Peluso wants to show how practices of caring and resilience from nature are ecofeminist actions aimed to repair the ecological disaster of the culture of capitalism by contributing to build new models, supporting species and maintaining biodiversity.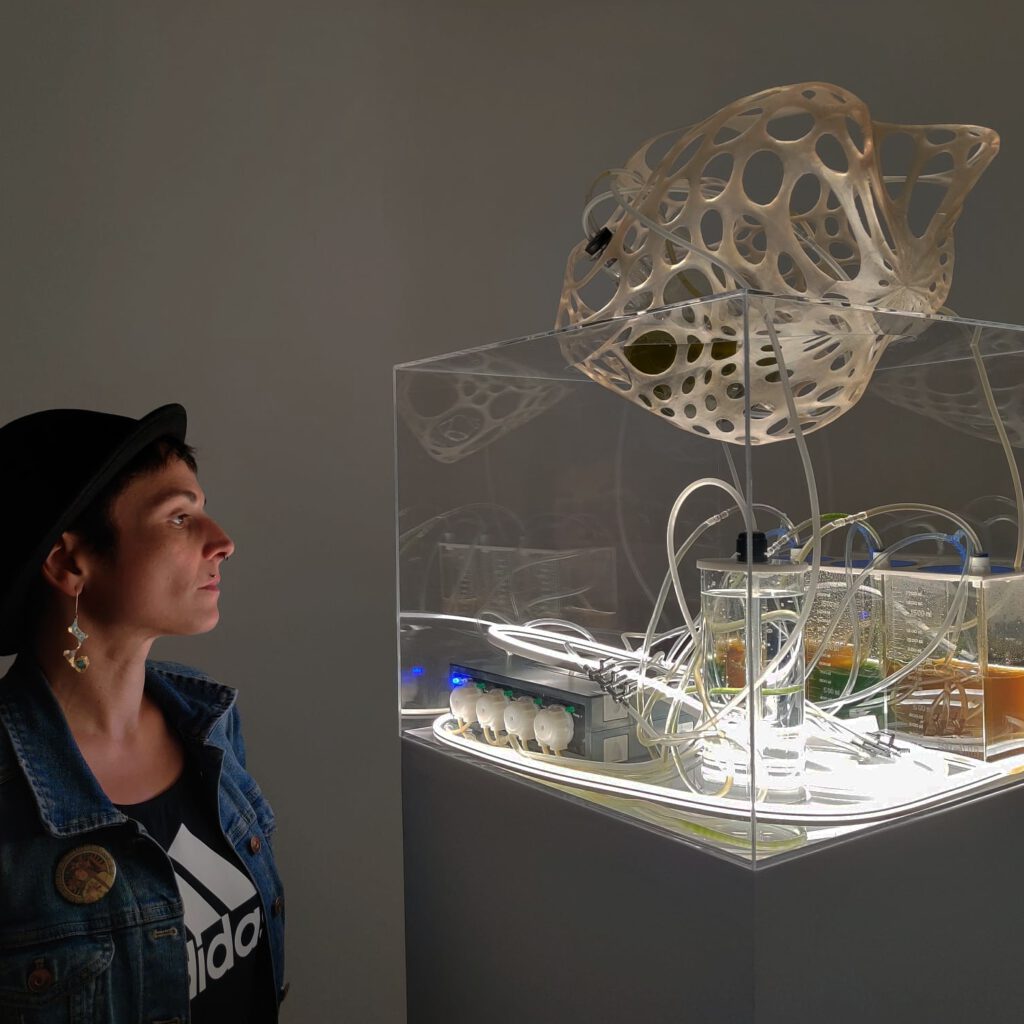 Artist designer Fara Peluso's long-term research focuses on potential uses for algae as an environmental regulator, source for sustainable materials, and aesthetic catalyser of biophilia. Her research and practice combine working with biotechnologists and DIY scientists with speculative and critical design to produce a myriad of innovative design and artistic solutions.