Feminist SF
Visions of M/otherhood & Reproduction
Isabel de Sena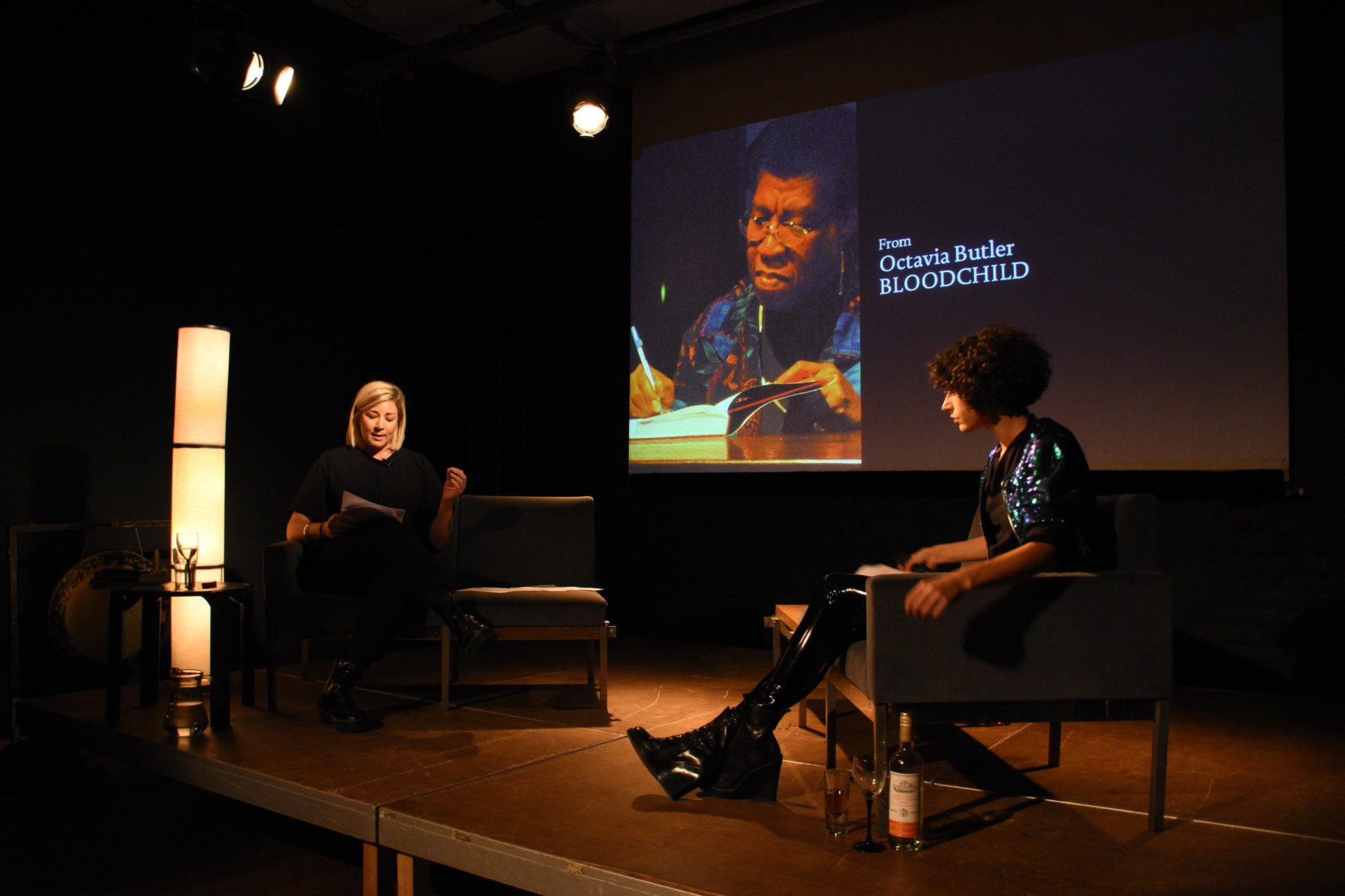 This 3-part event series pays tribute to the powerful alternative images of mothering we've inherited through the pioneering work of feminist Sci-Fi writers, most notably regarding their defiance of conventions on (technological) reproduction, child-rearing, the maternal body, and sexuality, as well as their invention of ecofeminism and myriad forms of transspecies kinship.

Rather than a nostalgic reflection, the events examine these authors' sustained relevance within the current sociocultural and political landscape, inviting experts from divergent fields (visual arts, gender-studies, literature, biotechnology and political science) to programme their "ideal TV and reading evening" on the topic.

Through a live Talk Show format, the selected footage and live readings are interspersed with conversation, so that the audience (re)discovers the works through the guest's eyes.



Episode #1: Mary Maggic
Thursday, 27 August 2020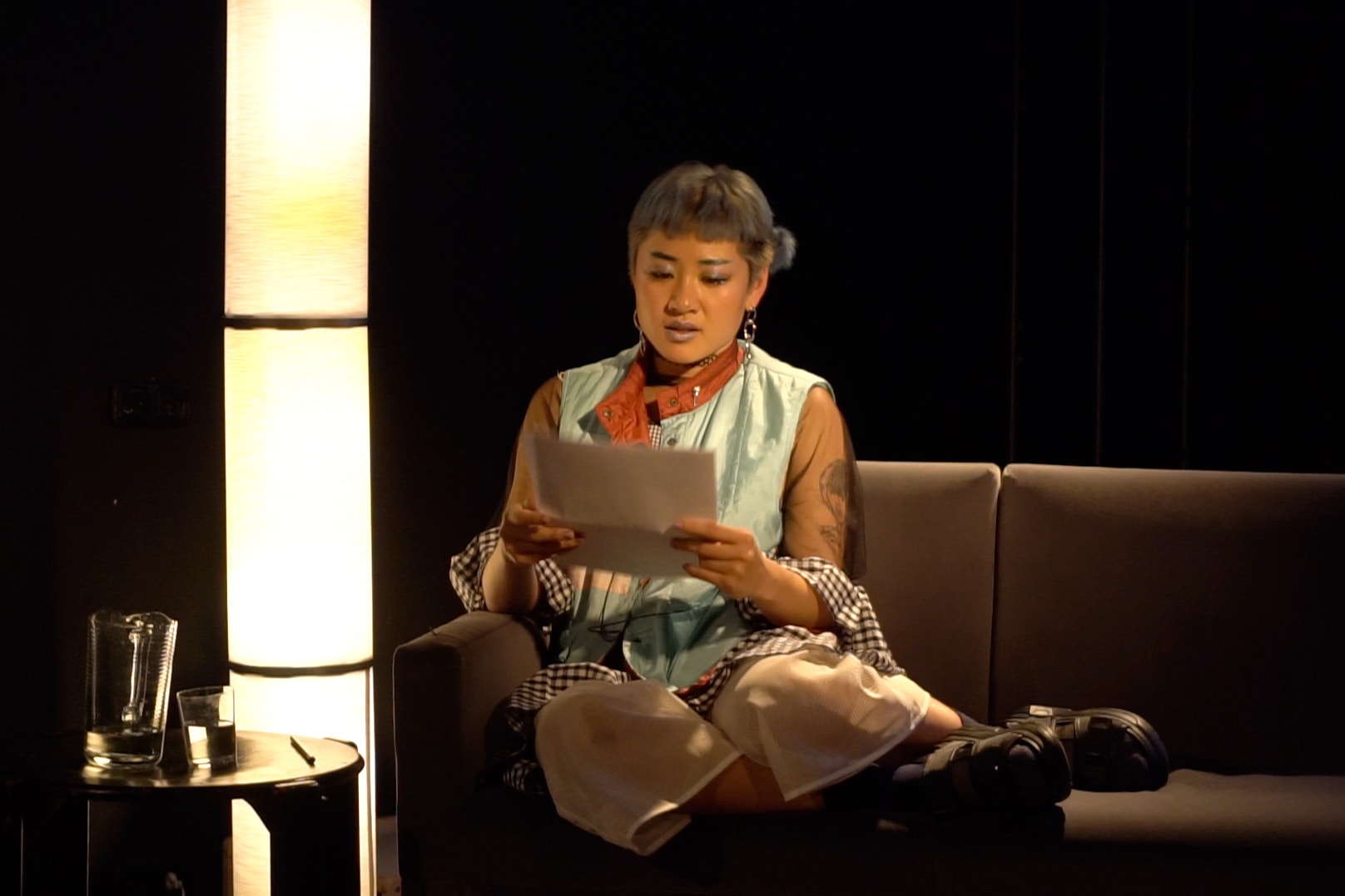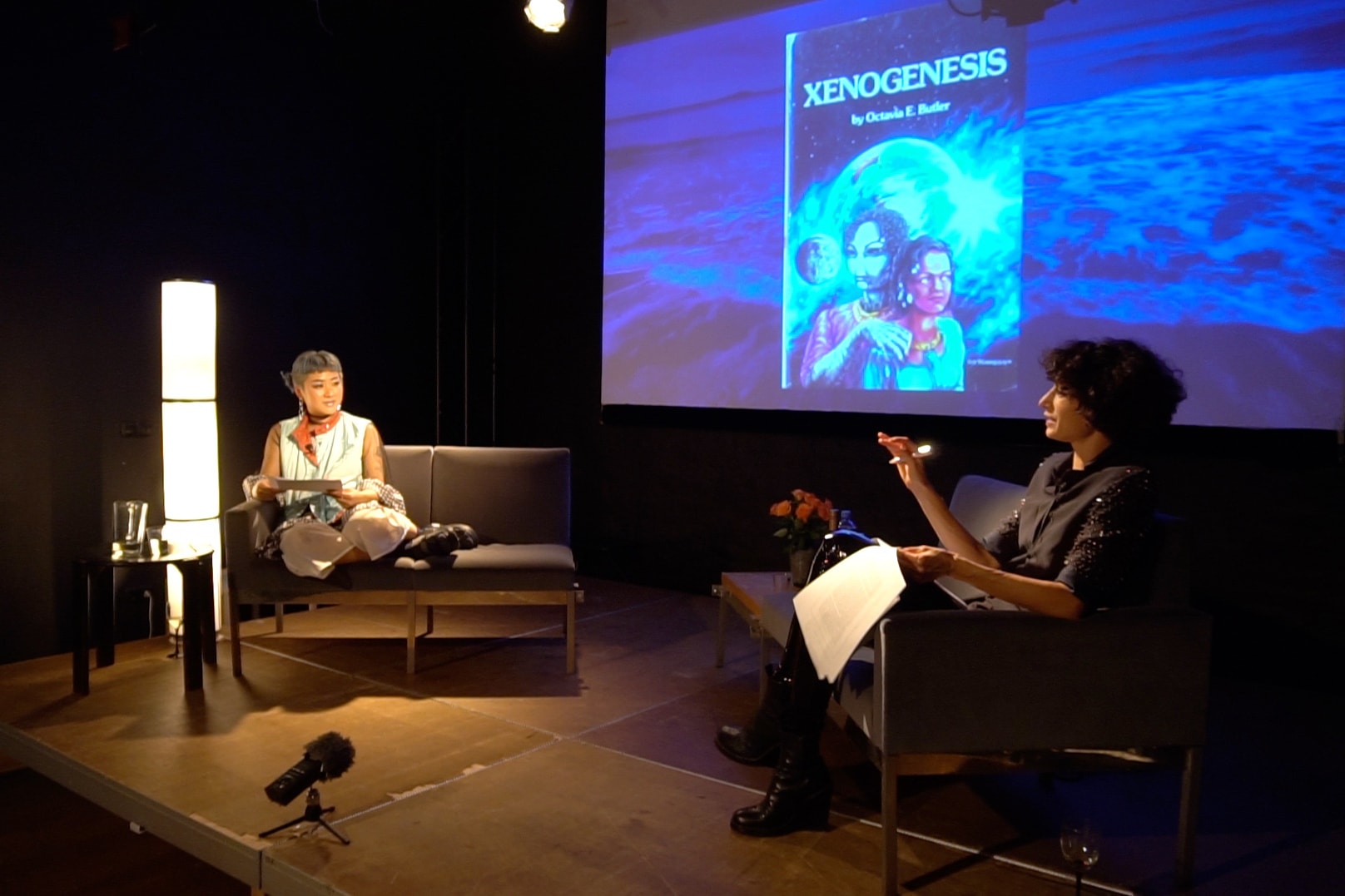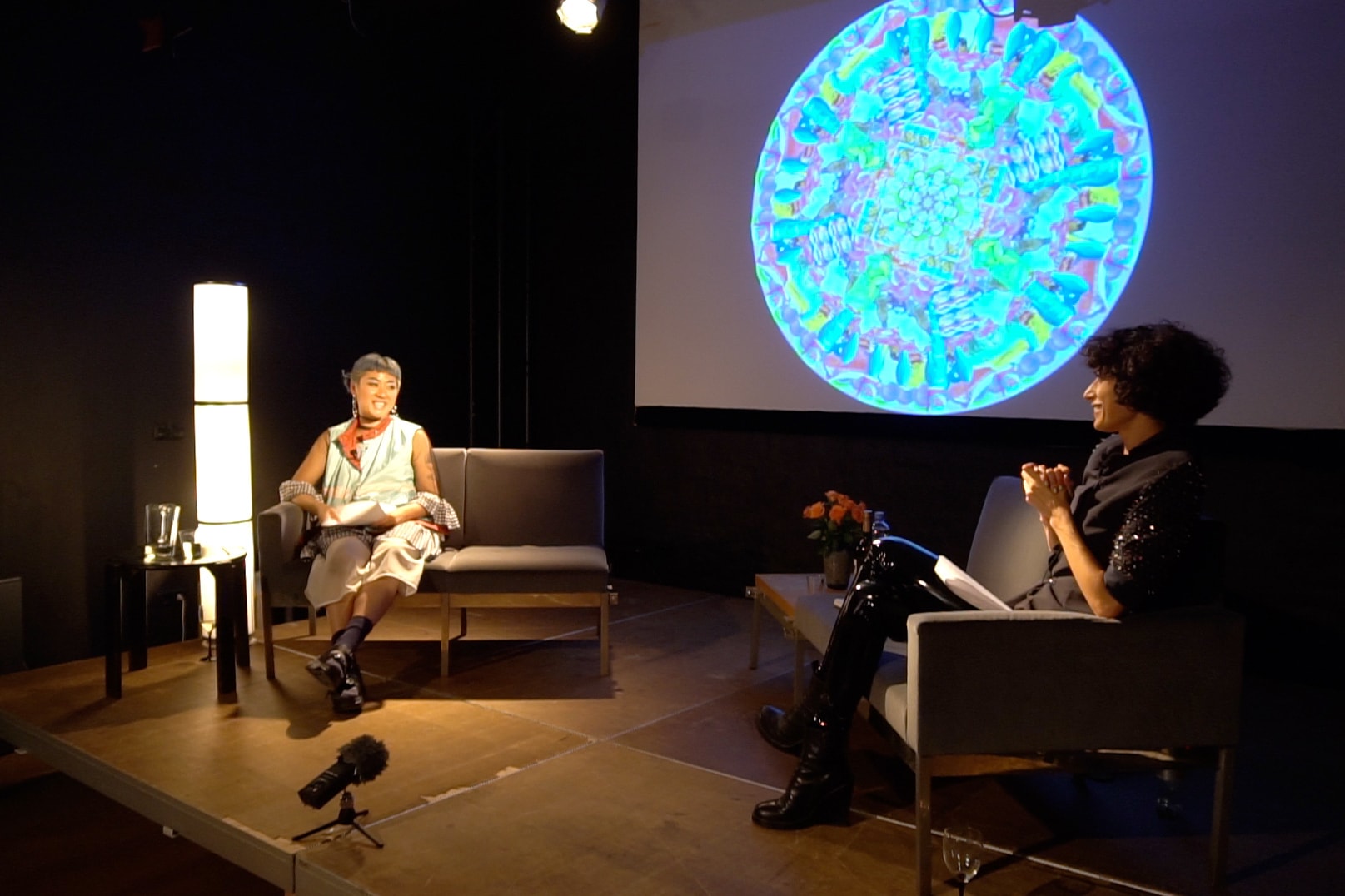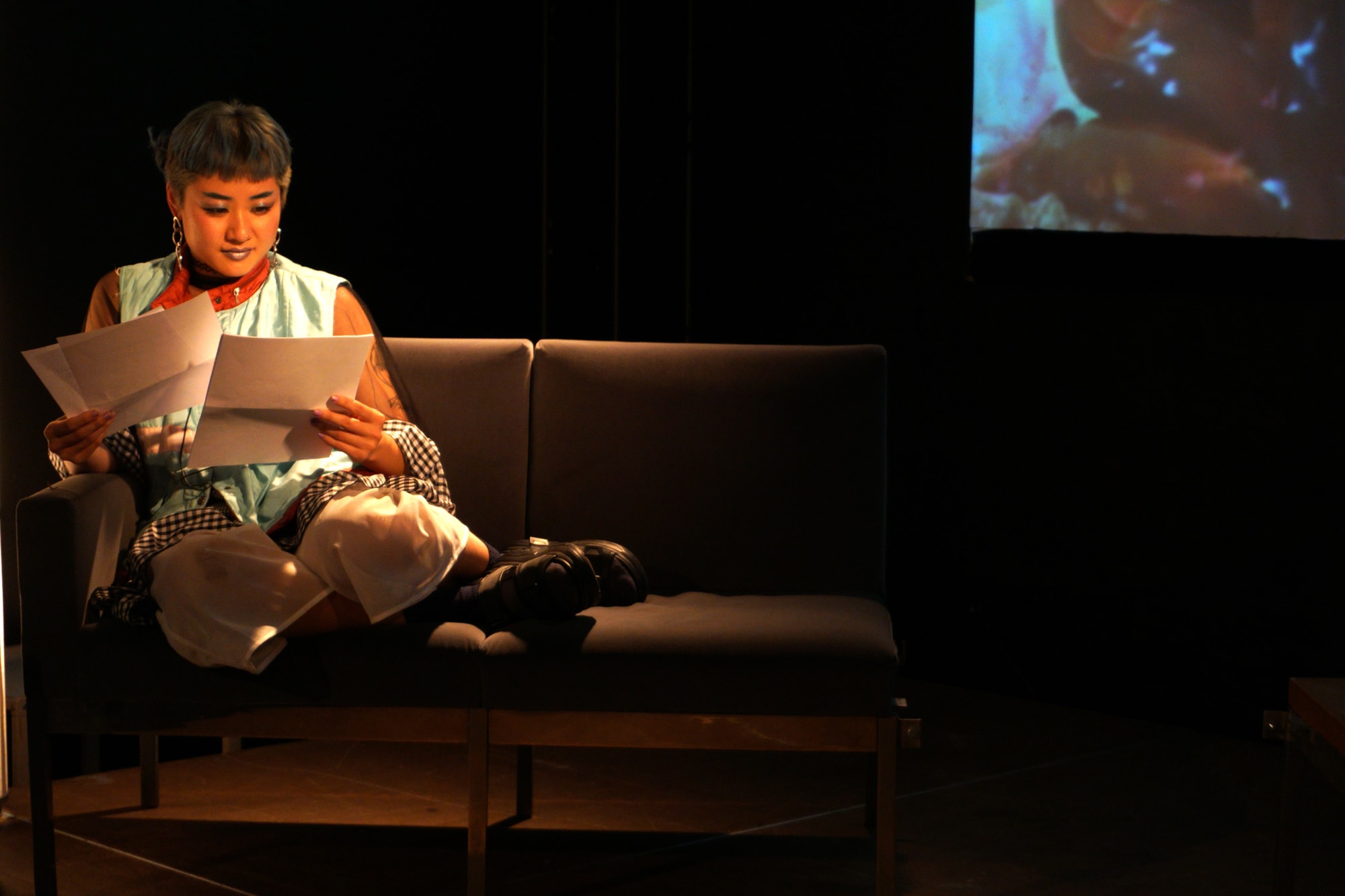 Mary Maggic (b. Los Angeles, 1991) is a non-binary Chinese-American artist currently based in Vienna, Austria. Their work spans amateur science, public workshopology, performance, installation, documentary film, and speculative fiction. Since 2015, Maggic's research has centered on hormone biopolitics and environmental toxicity, and how the ethos and methodologies of biohacking can serve to demystify invisible lines of molecular (bio)power. Completing a Masters from MIT Media Lab (Design Fiction research group), their work has exhibited internationally including Philadelphia Museum of Art (US), Science Gallery London (UK), Migros Museum of Contemporary Art (CH), Haus der Kulturen der Welt (DE), Jeu de Paume (FR), MOCA Tuscon (US), Haus der elektronischen Kunst (CH), Institute of Contemporary Arts London (UK), Art Laboratory Berlin (DE), Jogja National Museum (ID), and Spring Workshop (HK). In 2017, their project "Open Source Estrogen" was awarded Honorary Mention at Prix Ars Electronica Hybrid Arts, and in 2019 Maggic completed a 10-month Fulbright residency in Yogyakarta, Indonesia investigating the role of Javanese mysticism in the plastic pollution crisis. Maggic is a current member of the online network Hackteria: Open Source Biological Art and the laboratory theater collective Aliens in Green, as well as a recent contributor to the radical syllabus project Pirate Care.
https://maggic.ooo/



Episode #2: Alison Sperling
Thursday, 24 September 2020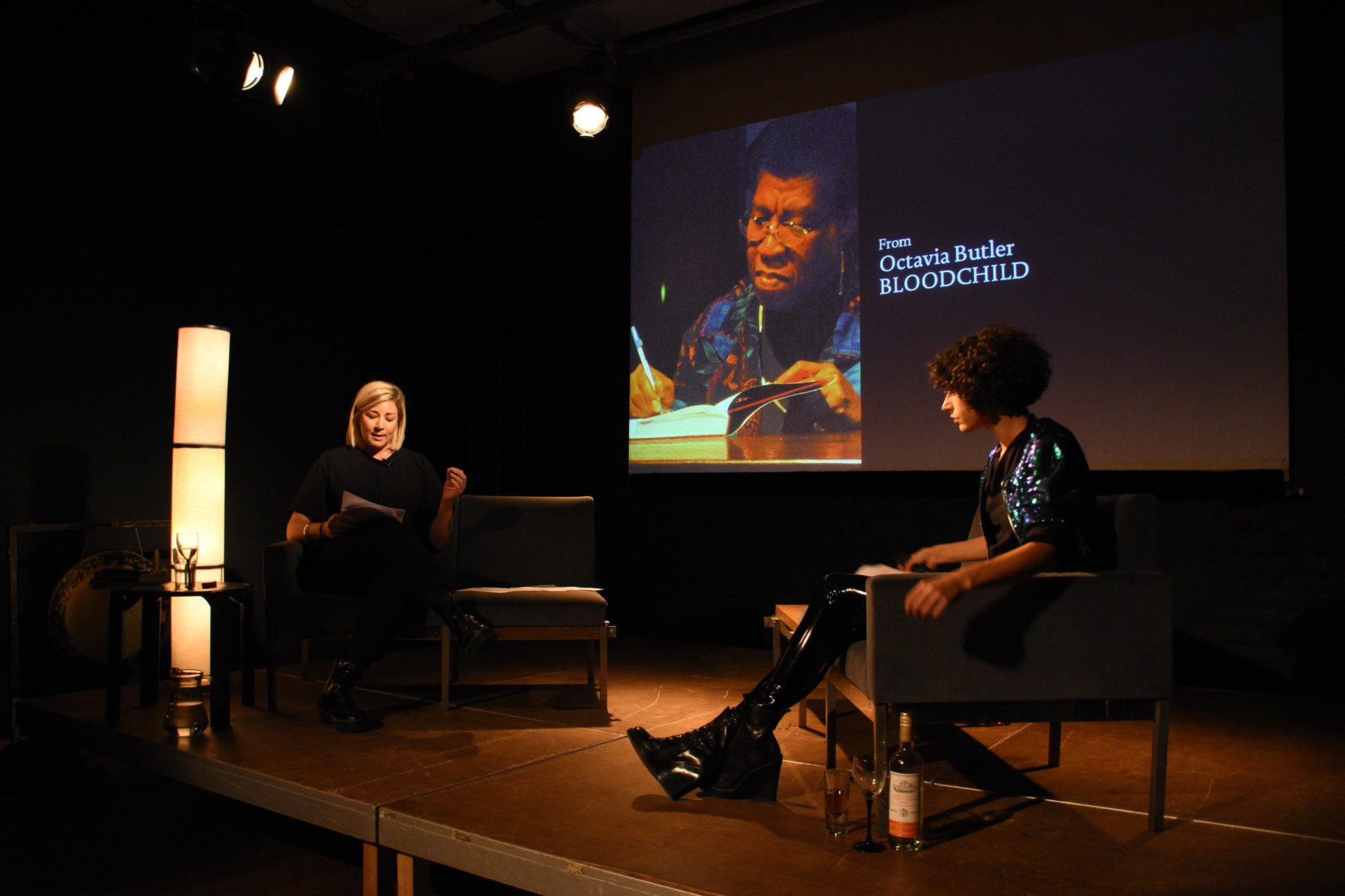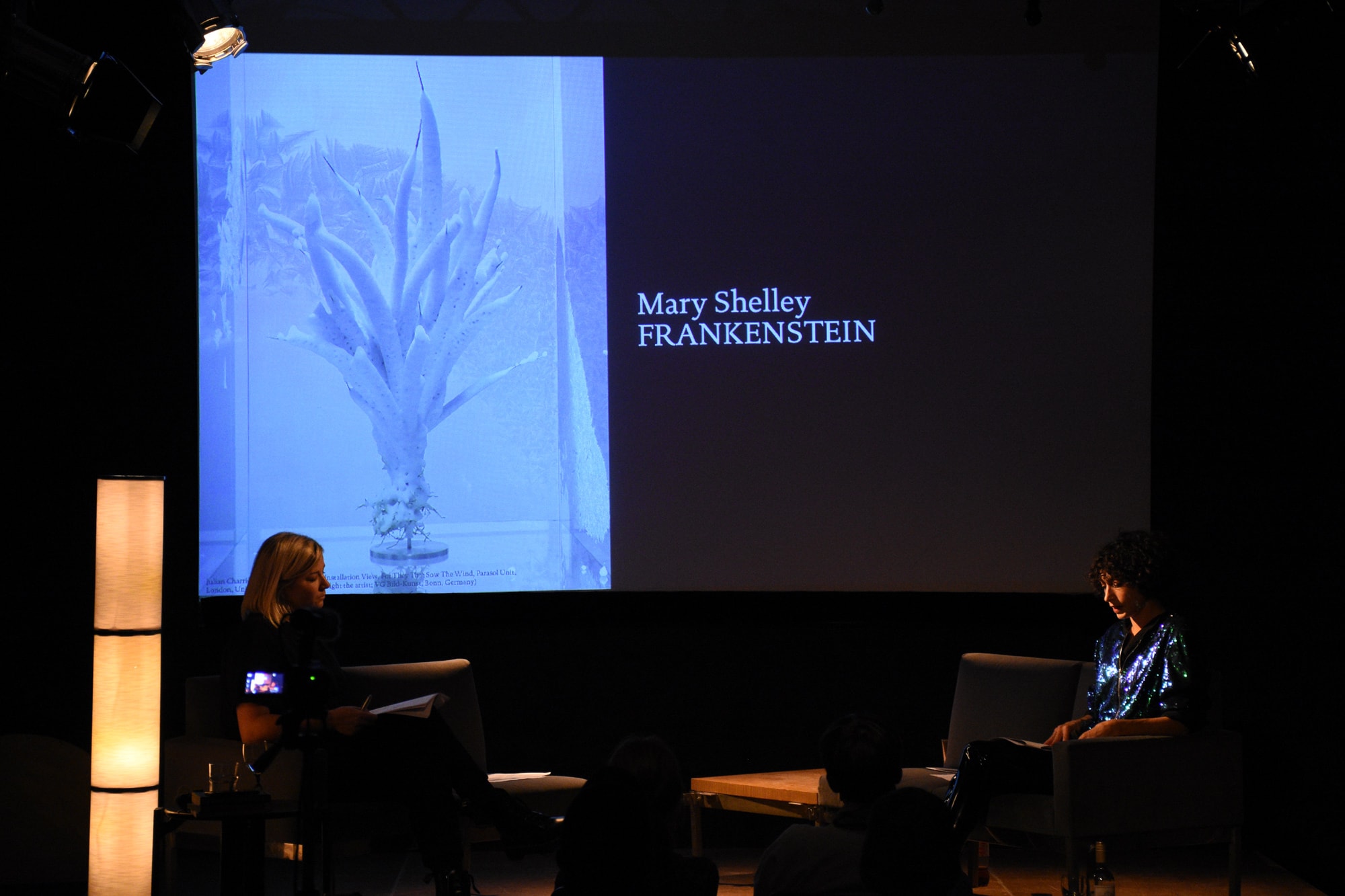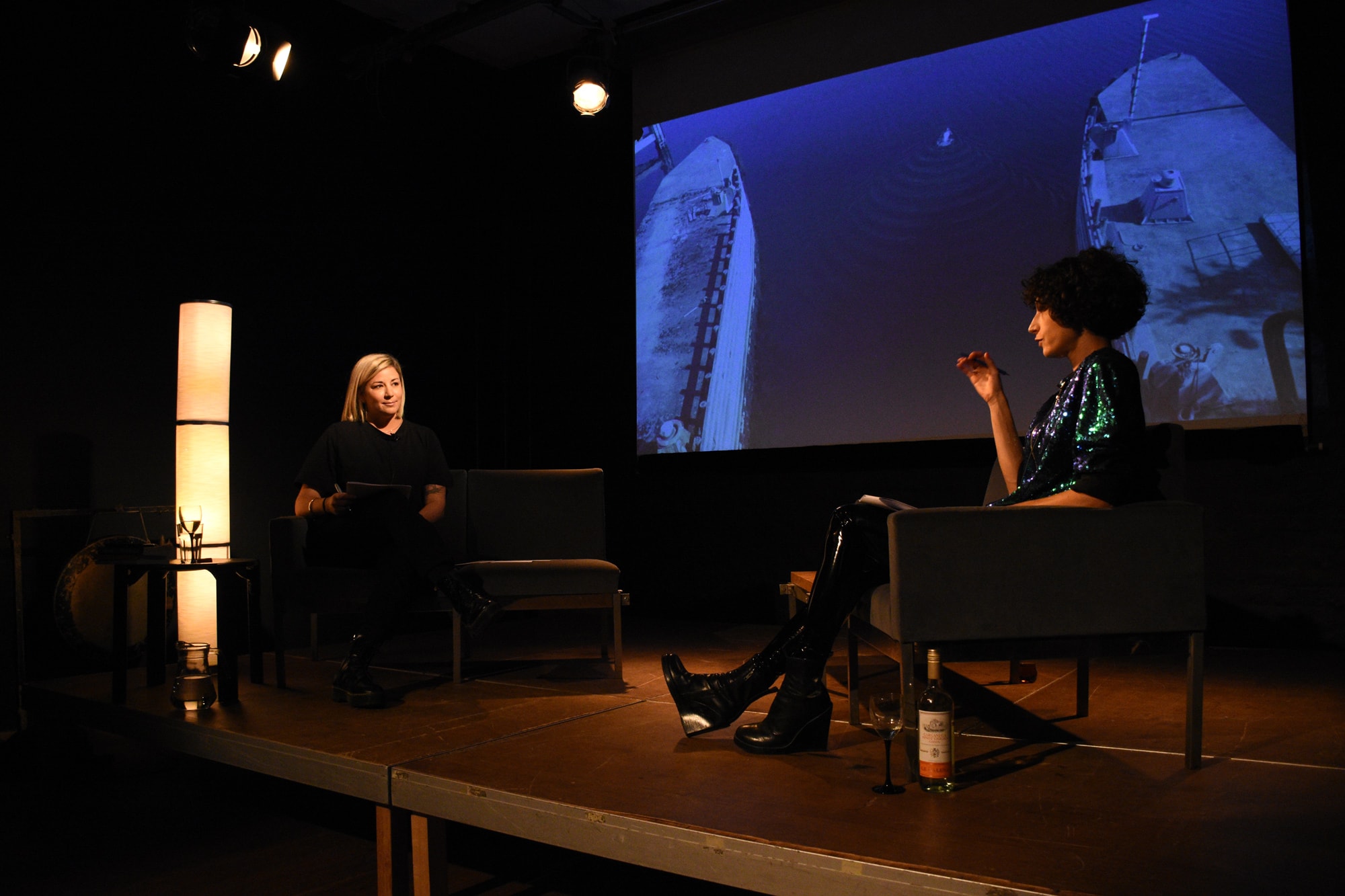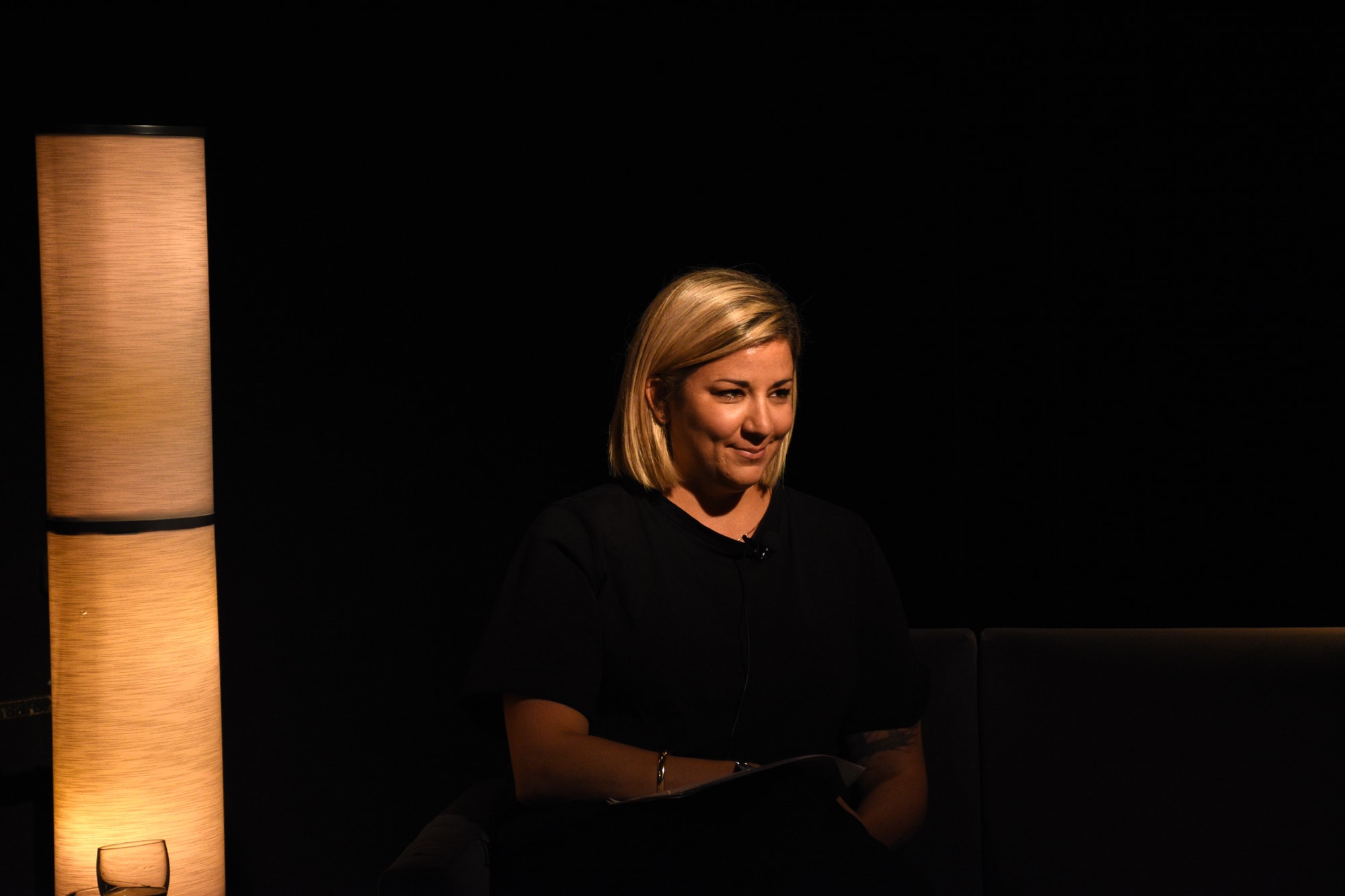 Alison Sperling is from Oakland, California and has been living and working in Berlin for two years. She currently holds an International Postdoctoral Initiative (IPODI) Fellowship at Technische Universität Berlin in the Center for Interdisciplinary Women's and Gender Studies Research (Zentrum für Interdisziplinäre Frauen und Geschlechterforschung) and is an Affiliated Fellow at the ICI Institute for Cultural Inquiry Berlin. She studies 20th and 21st century science and weird fictions, contemporary ecological art, feminist and queer theory, and the Anthropocene. Recent edited projects include an issue of Paradoxa: World Studies in Literary Genres on "Climate Fictions," and a special issue of Studies in the Fantastic titled "Weird Temporalities," both published this Summer. She has contributed to a number of edited collections on science fiction, the Anthropocene, and feminist theory, amongst other topics, including a recent essay "Radiating Exposures" for the book collection on Weathering: Ecologies of Exposure out recently with ICI Berlin Press. She is the author of journal essays, book reviews, including a forthcoming interview in the first edited collection of the work of new weird author Jeff VanderMeer titled Surreal Entanglements, and she is working on finishing her first book manuscript titled "Weird Modernisms." Her second book project she is developing at TU Berlin theorizes toxic natures though queer and feminist philosophies of reproduction and nature, particularly through nuclear art and culture. In addition to publishing, Alison sometimes organizes events in Berlin about contemporary art, ecology, climate change, gender studies, and the science-fictional.



Episode #3: Noemi Yoko Molitor
Tuesday, 13 October 2020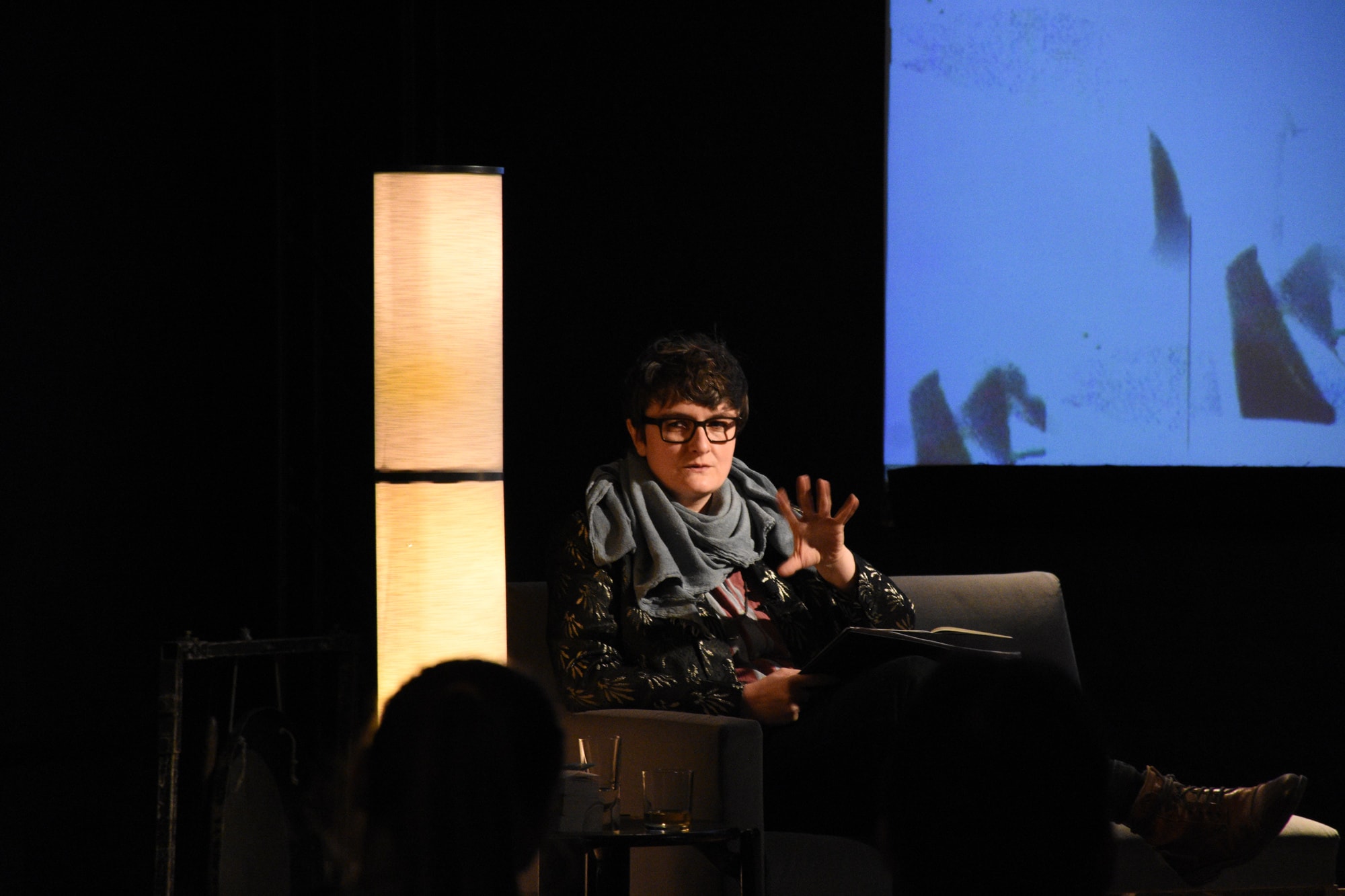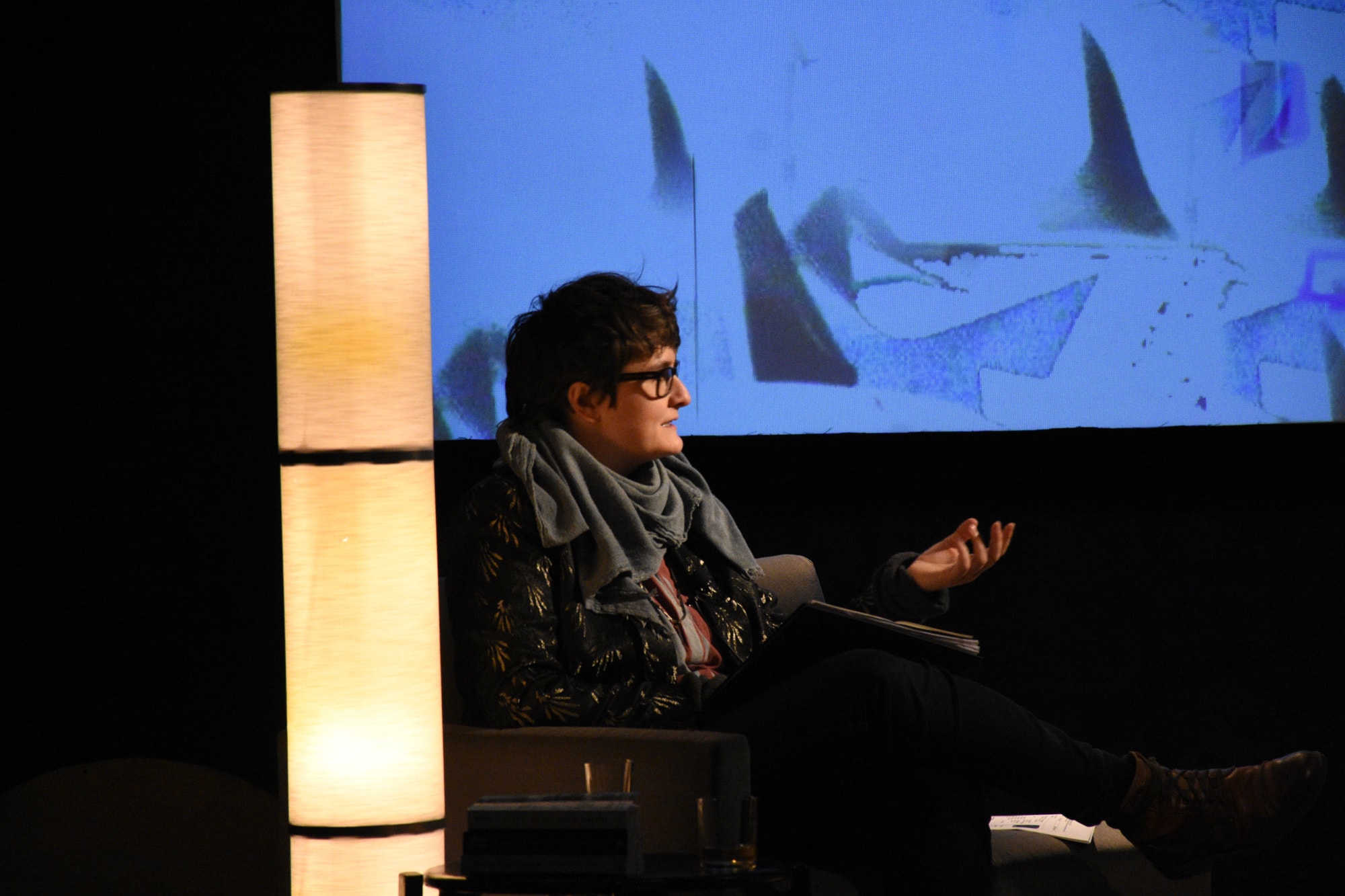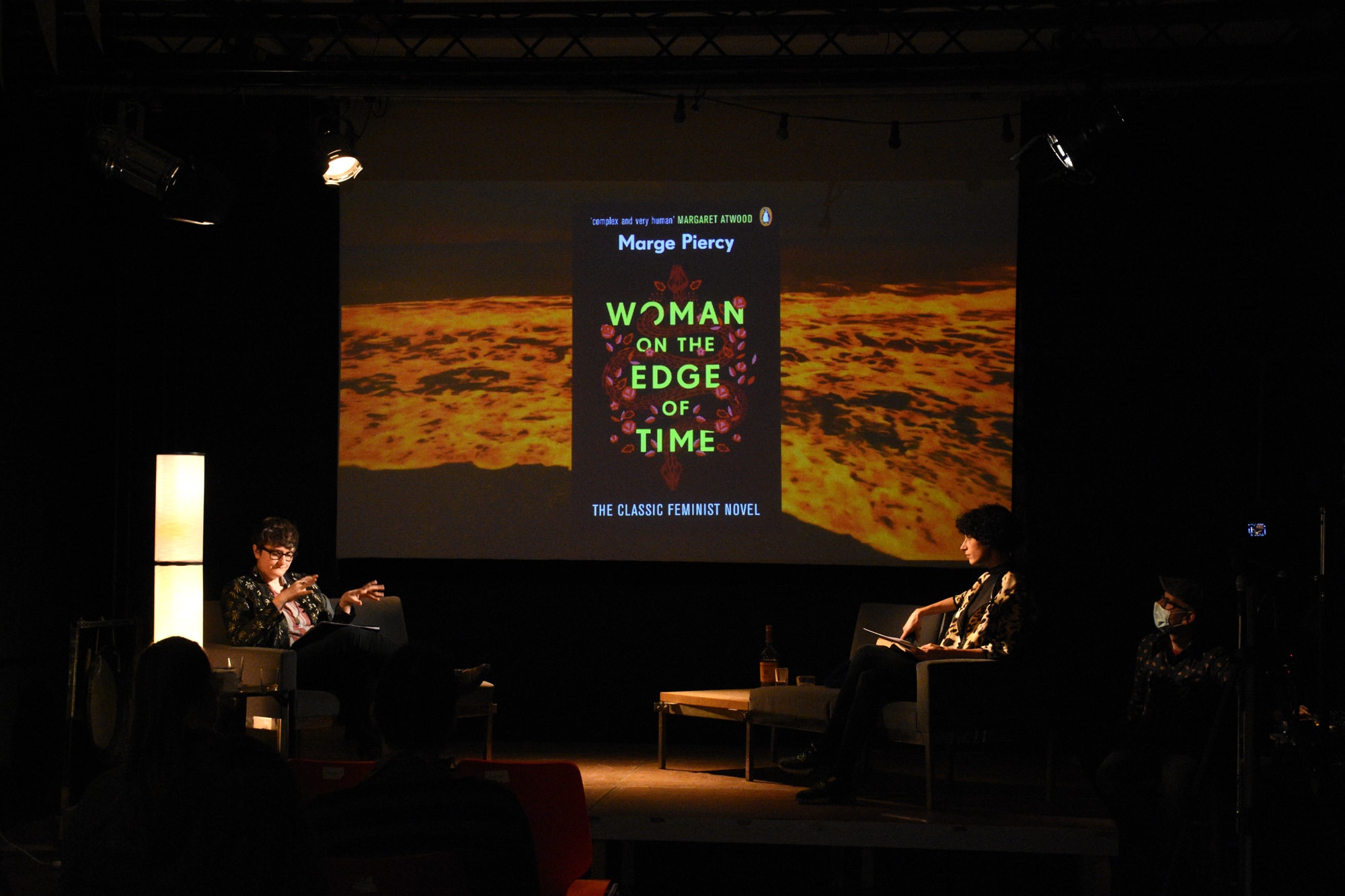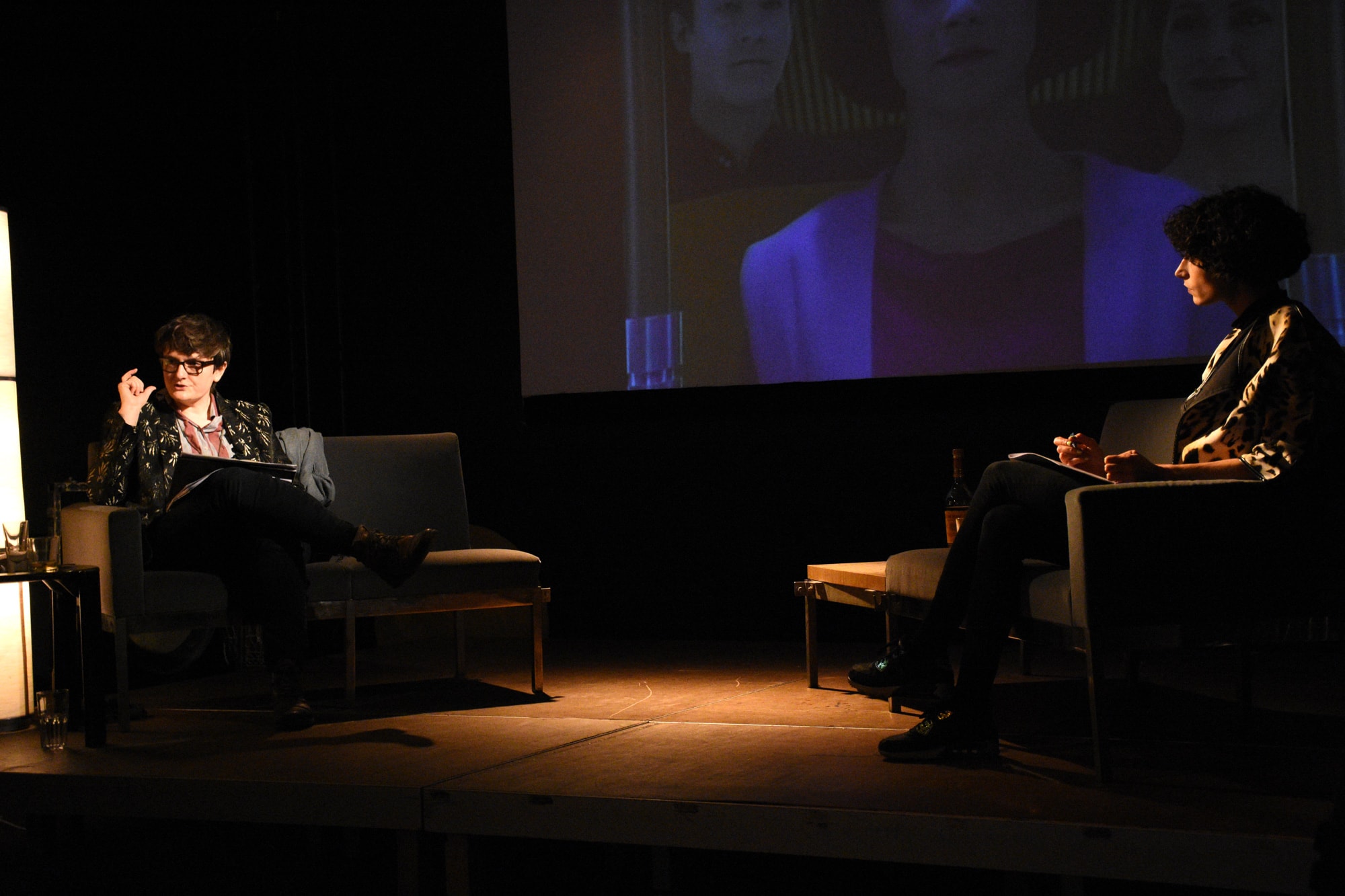 Noemi Yoko Molitor, PhD, is a Berlin-based artist and writer. She studied Gender Studies and European Ethnology at Humboldt-Universität zu Berlin, Cornell University, and Emory University, with a focus on post-colonial studies and queer art.
As VJ homonym she animates her paintings and found objects into digital color spaces, or follows twin rovers lost on mars. She is a founding-member of the VJ-collective Trial and Theresa, an experiment in sharing footage and live signals. She sometimes performs as the collective's oracle Jane V, typing up messages from the new material feminist future. Lately, Molitor has been exploring the kinship between repetitive gestures and scaling procedures in painting and video. She is also working on a series of abstract sister paintings that connect across space and time: How many movements does it take to get to the other side of a picture? Seeing time and space in colors, Molitor's intimate relationship with paint goes back to the teachings of Star Trek–The Next Generation and feminist Sci-Fi novels. Time is (an) orange and space is (the) blue (sea).

www.noemiyokomolitor.com, www.trialandtheresa.de
Dissertation: https://etd.library.emory.edu/concern/etds/dr26xz657?locale=fr



The Talk Show series takes place in the context of the project The Camille Diaries. New Artistic Positions on M/otherhood, Life and Care at Art Laboratory Berlin.