ARTIFICIAL CONSCIOUSNESS
Artist Talk
With HyungJun Park
In the framework of the exhibition ARTIFICIAL CONSCIOUSNESS. Exposing the Invisible: Data, Rendering and Code, the artist HyungJun Park and the co-curator Tuçe Erel talk about the exhibition. The conversation will take place on 8 October 2023 at 1 pm CET and will be live-streamed over Art Laboratory Berlin's YouTube Channel – follow the livestream here.


The exhibition ARTIFICIAL CONSCIOUSNESS. Exposing the Invisible: Data, Rendering and Code brings together three artworks of HyungJun Park. As a closing event of the exhibition, the artist shares the process and background story about the ongoing research project Somniloquy.

The project Somniloquy is focusing on human and machine dreaming. Park has been keeping dream diaries to explore human and machine consciousness. Within the hype of AI tools and their accessibility, machine learning tools have been used more often in the new media art scene in recent years. AI tools have been criticised as heavily biased – white, Eurocentric, homophobic and misogynist through the content it has learned from its users. In contrast, in his artistic research, Park delves into machine learning from a subjective point of view and creates a unique dataset based on the dreams and images he has collected over the years. Based on his dreams, the AI tool creates (or dreams) new, humorous and absurd narratives based on the text and image that has been fed by the artist.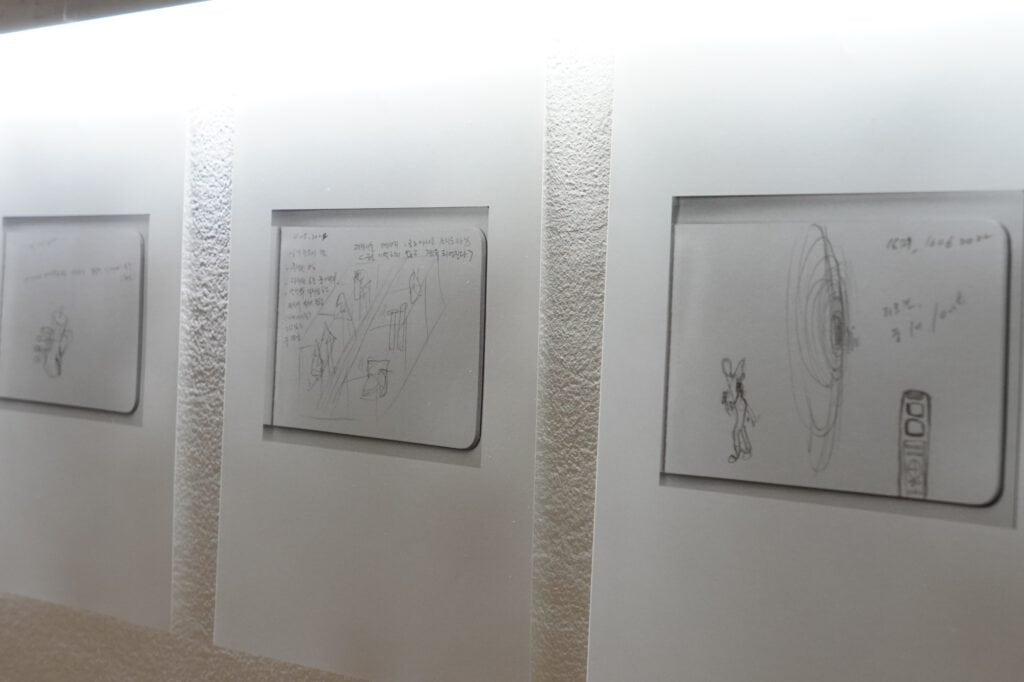 HyungJun Park lives and works in Berlin and explores interdisciplinary artwork through collaboration with various research institutes. In 2012, he collaborated with the Institut für Diagnostische und Interventionelle Radiologie in Düsseldorf, Germany, and in 2013, he resided and worked at the Institute of Machinery Research in Korea. In 2015, he was selected for the scholarship residency called Arts-Science-Economy in Schöppingen, Germany. His work was exhibited and collected at the Center for Art and Media in Karlsruhe, Germany (ZKM). He is a person who likes to be open and his works are based on art and science. His interests include visual cognition, computer technology, the philosophical self and the artistic body.