DIY Hack the Panke
Wasserpank | Workshop & Jam Session
Kat Austen and Nenad Popov
Artist and chemist Kat Austen together with sound and new media artist Nenad Popov take the Panke river and its water as a starting point for this exciting workshop on sound experimentation from water and the environment. Mixing hydrophone recordings, DIY water and soil sensors, participants make their own recordings and the workshop ends in a group jam session along the river.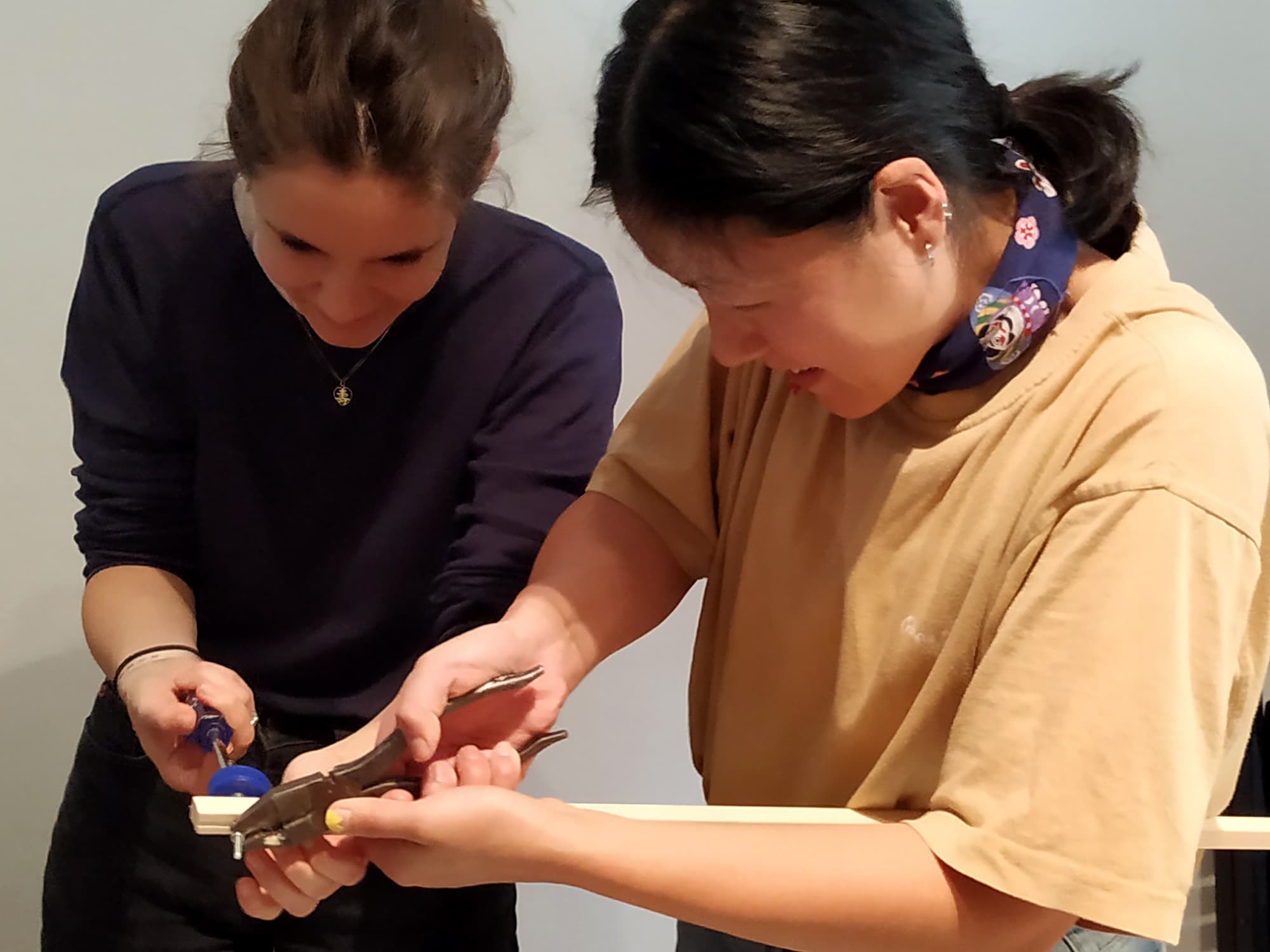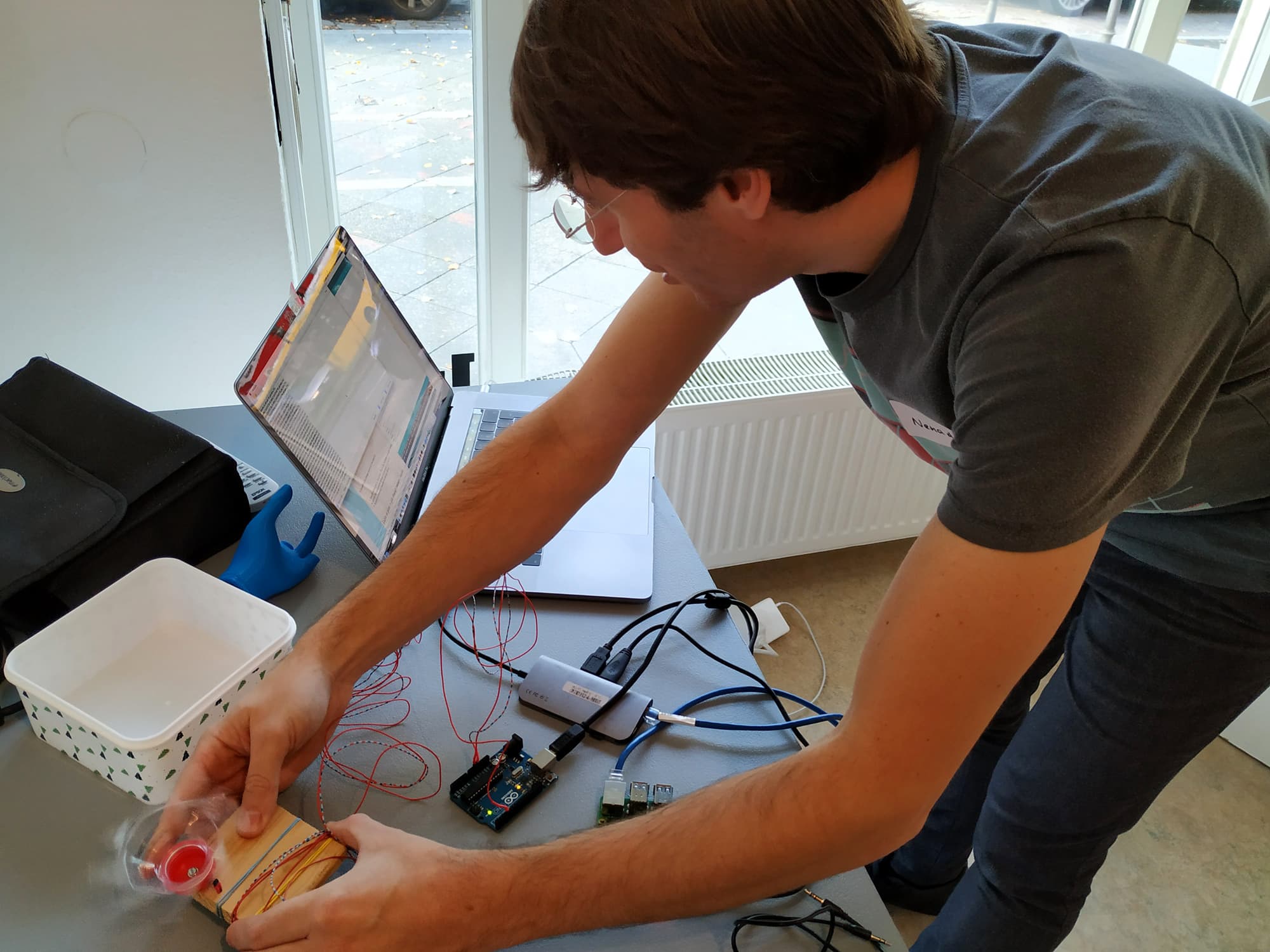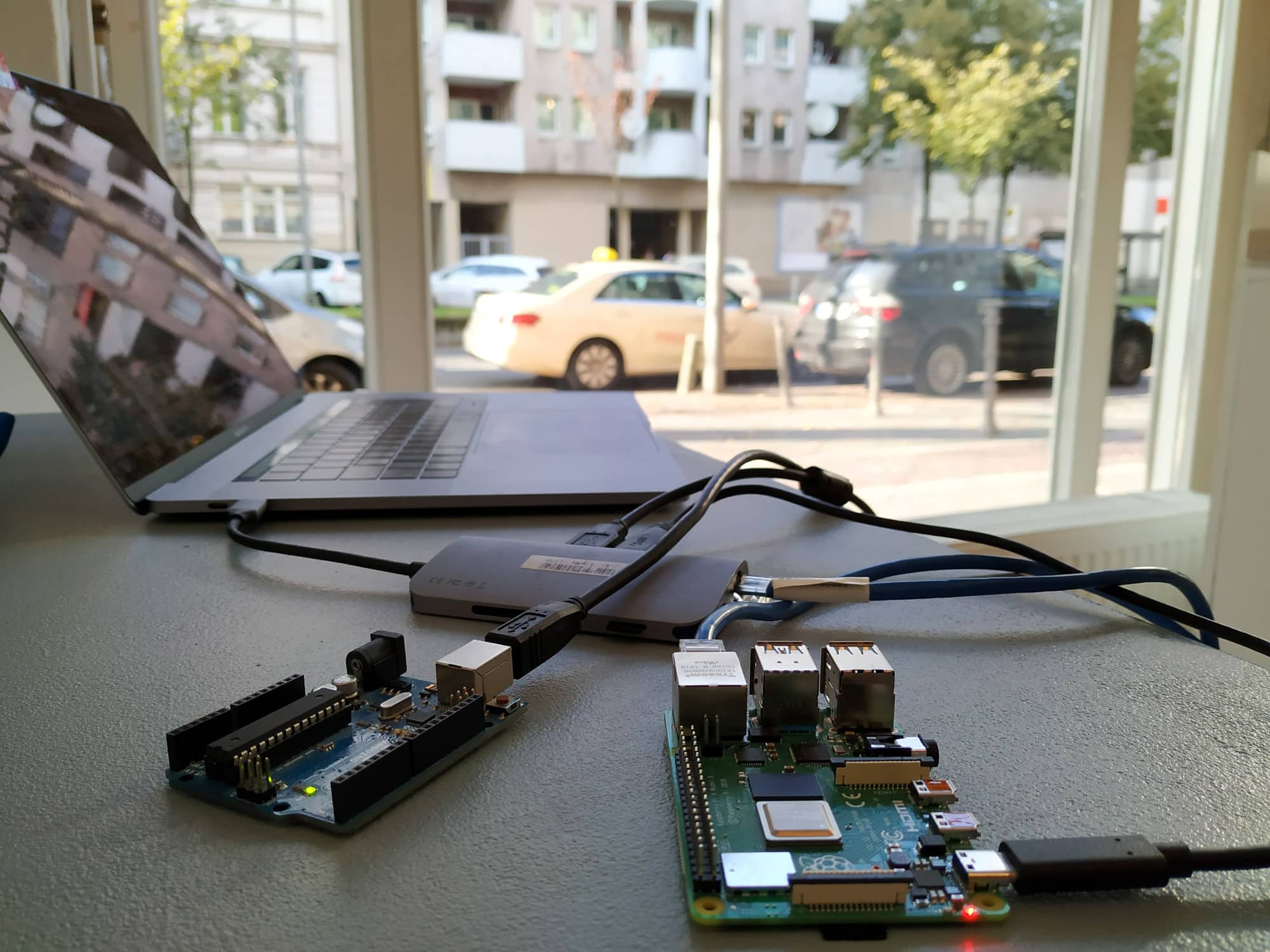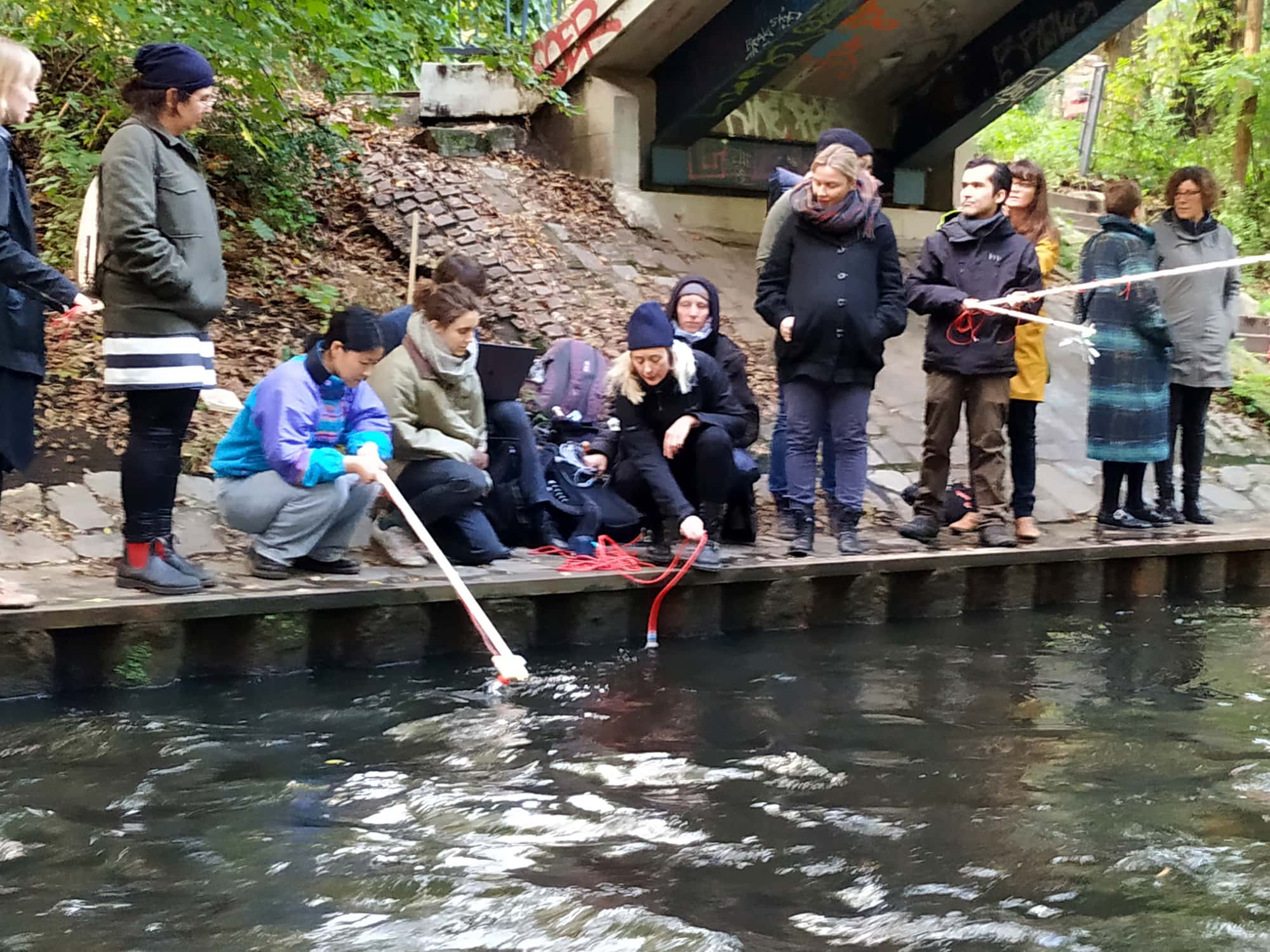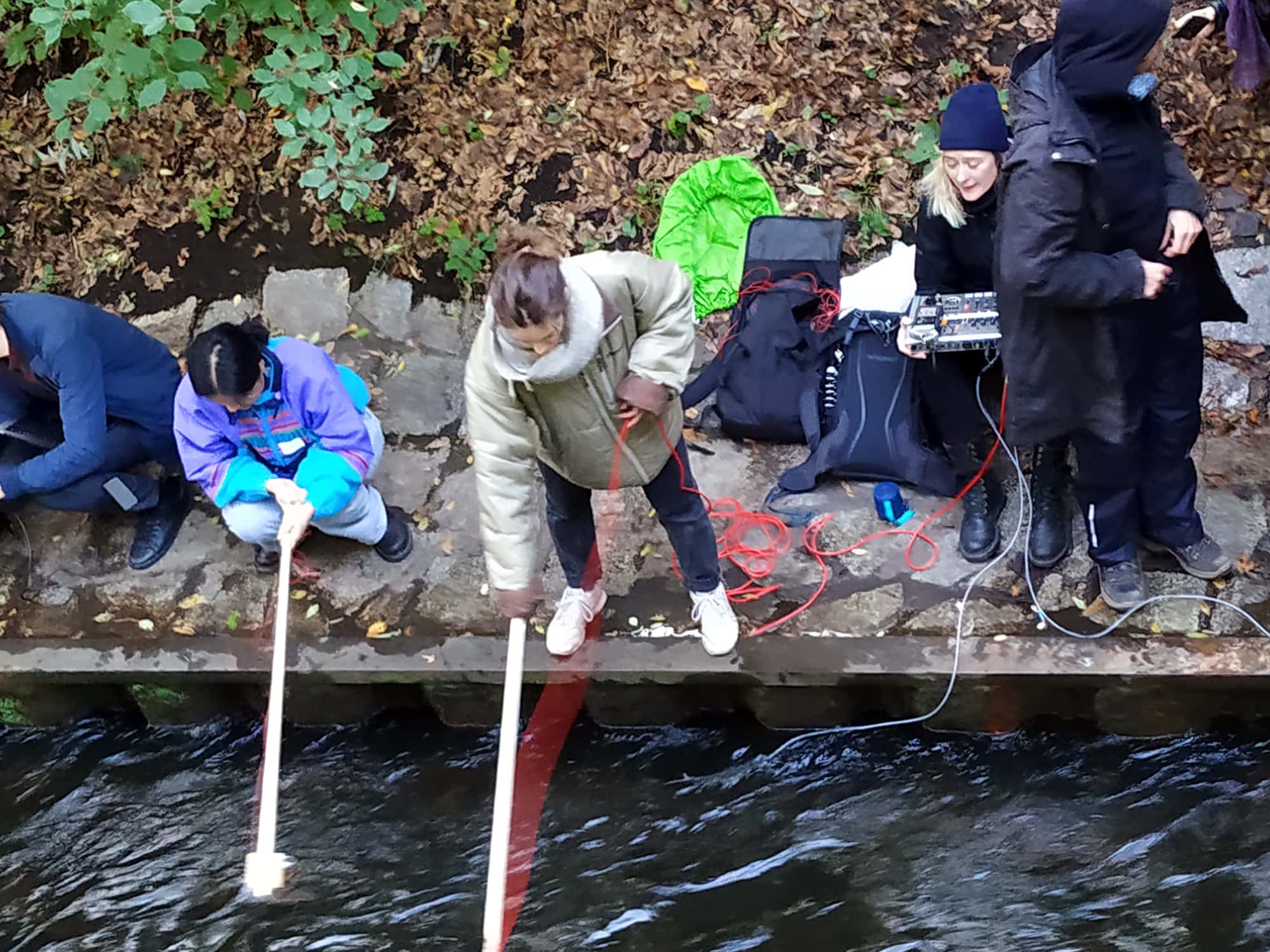 Kat Austen is a person. In her artistic practice, she focusses on environmental issues. She melds disciplines and media, creating sculptural and new media installations, performances and participatory work. Austen's practice is underpinned by extensive research and theory, and driven by a motivation to explore how to move towards a more socially and environmentally just future. Working from her studio in Berlin, Austen is currently EMAP / EMARE Artist in Residence at WRO Art Center, Artist Fellow at Institute for Advanced Sustainability Studies, Potsdam, Artist in Residence at the Faculty of Maths and Physical Sciences, University College London and Senior Teaching Fellow at UCL Arts and Sciences.

Nenad Popov is an interdisciplinary artist whose work is heavily inspired by scientific concepts and methods. He specializes in live performances and cinematic installations, many of which include living organisms. He got his Master degree at the Art Science department of the Royal Conservatory in the Hague, Netherlands. Since 2013 he lives and works in Berlin. He showed his work at the festivals such as Ars Electronica in Linz and STATE experience science in Berlin.