Theresa Schubert // Growing Geometries - Evolving Forms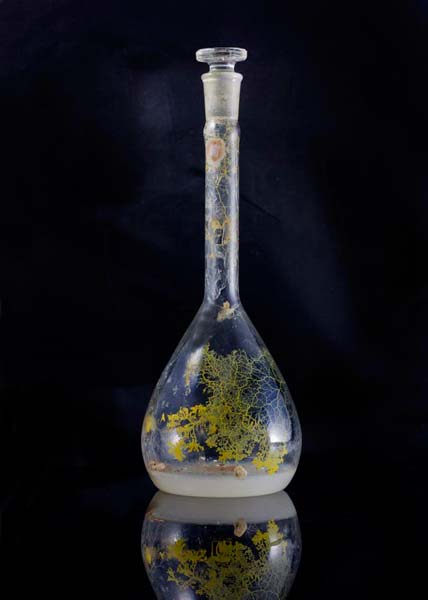 somnipherous observatory, LightJet-print on alu dibond, 2012


Exhibition runs: 29 August– 20 September, 2015
Opening: 28 August, 2015 8PM
Artist Talk: 20 September, 2015, 3PM

"In her experimental setups, Theresa Schubert condenses the most simple organisms to highly complex philosophical questions. In the artistic research project Growing Geometries I - tattooing mushrooms, fungi generate their growth by processing organic material. Together with the treatment of the mushroom with tattoo needles, their natural growth creates a closer proximity to that of mankind than to that of plants. A natural phenomenon is translated into a moment of critical analysis of processes of growth with the simplest of means. Theresa Schubert's tattooed mushroom are fruits of a deeper lying mesh whose growth can take any shape or form based on devitalized organic material causing revitalization." (Kerstin Godschalk, curator HB55 Kunstfabrik Berlin)

The exhibited works have been developed as part of her PhD research at the Bauhaus University Weimar. In the words of Theresa Schubert: "The works want to challenge common understandings of creativity and emphasize a posthuman view on the world and its creatures. Common ground is the intervention on membranes. A membrane appears in both the exterior and interior of living beings; in the case of a cell membrane it is part of the smallest building block of life, but it also separates two different states. Further, it is an investigation into the aesthetics and mechanisms of natural growths processes."

The artist Theresa Schubert conducts research at the intersection of art, biology, and technology. She has studied Media Arts & Design at the Bauhaus University Weimar. Her artistic practice combines various media such as audiovisual installations, photography or work on paper which deals with the phenomena of nature not only as a source of inspiration, but as a material and critical process. By means of transdisciplinary methods, such as the re-enactment of scientific experiments, biohacking, theoretical analysis and collaborative practices, her work deals with the themes of self-organization, computational geometry and morphology. The starting point for her experiments are simple organisms that arranged in setups have the opportunity to grow and develop - always under the control of the artist - sometimes in interaction with people and visitors.

Theresa Schubert's work has been exhibited internationally. Venues include; Ars Electronica, Linz, KW Institute for Contemporary Art Berlin, ARGE Kultur Salzburg, Newcastle Region Art Gallery, Electro Fringe Festival Australia, Istanbul Biennial, European Media Art Festival and KIBLA Maribor. Recently, the journals Antennae, Wired and Art in Berlin have reported on her work.

art-in-berlin.de published 1 September, 2015 by Inge Pett, Magic Mushrooms - Theresa Schubert bei Art Laboratory Berlin

Supported by:





Media partner:





Our 2015 programme is made possible in part by a generous gift from Michael Schröder.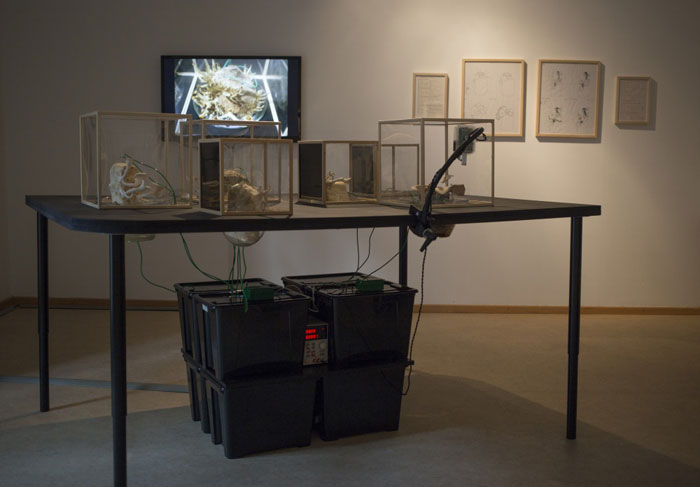 Growing Geometries, installation view, 2015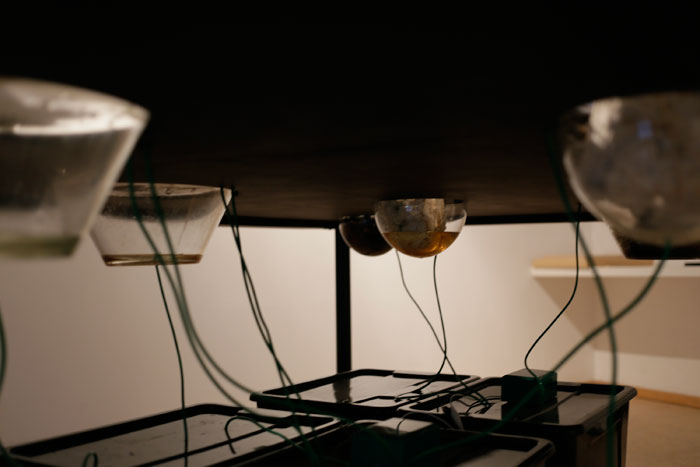 Growing geometries, (detail) 2015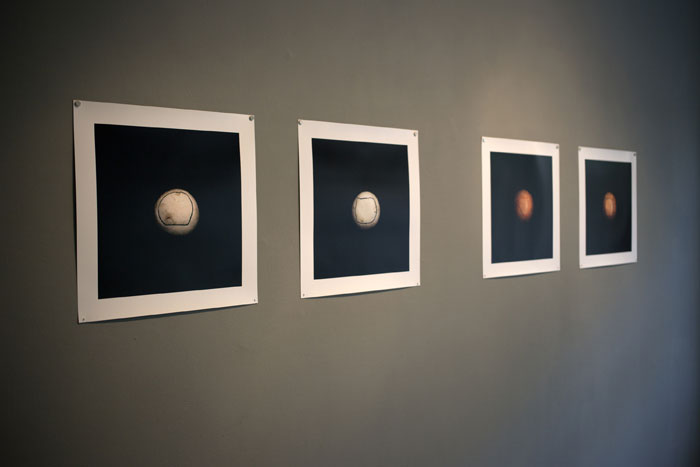 'from square to circle' and 'rotational geometry' from the series Growing Geometries, Lambda Prints, 2015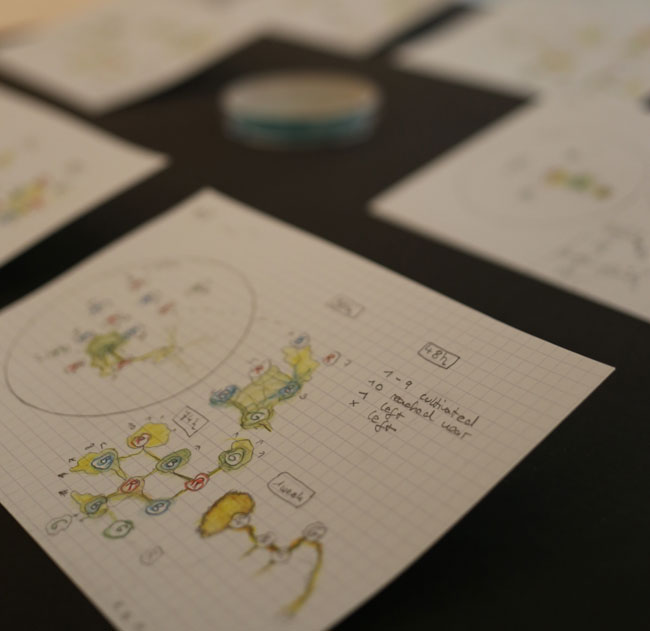 Growing Kolmogorov-Uspensky Machines, pencil and watercolour onpaper, Petri dish with Physarum polycephalum, 2014





somniferous Observatory, Light Jet Prints on Alu-Dibond, framed, 2011-13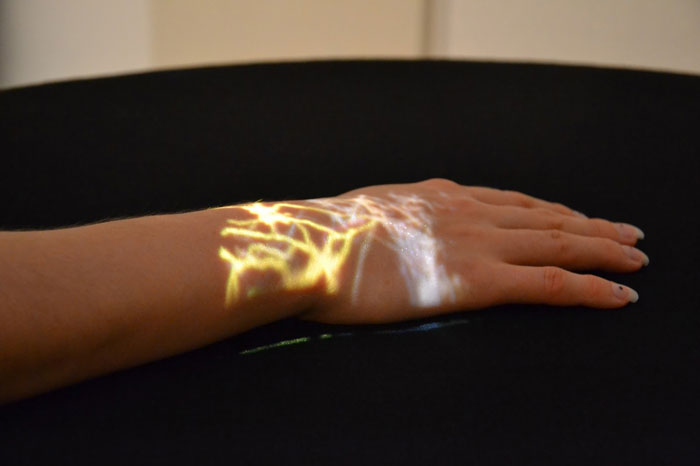 bodymetries, interactive installation, 2013-14