Current exhibition:

Swarms, Robots and Postnature

Kaethe Wenzel | So Kanno | Sofia Crespo




Opening on 30 April 2021
30 April 2021 – 27 June 2021
Due to current health regulations the exhibition will not be open to the public the opening weekend. We ask you to check our website once the current regulations for Berlin change. In the mean time we are arranging a virtual program in connection with Swarms, Robots and Postnature:
30 April 2021, 8pm - Virtual Vernissage at https://www.facebook.com/ArtLaboratoryBerlin
6 May 2021, 8pm - Online artist talk with So Kanno (https://youtu.be/KLNwbQbdDpM)
20 May 2021, 8pm - Online artist talk with Käthe Wenzel (online venue TBA)
3 June 2021, 8pm - Online artist talk with Sofia Crespo (online venue TBA)

The exhibition project presents research based artistic positions on swarm behaviour, questioning the traditional concept of "nature" and explores the interface of the biological and the machine.

Käthe Wenzel has created interfaces between the biological and the machine in her project Bone Bots. These hybrid electronic animals, robots made from animal bones, blur traditional categories of "technology" and "nature" as they are based on experiments from synthetic biology and represent semi-living machines. Wenzel's Bone Costumes thematise the mass consumption of living beings and the daily killing of animal bodies and the standardized forms into which we try to squeeze our own bodies. The works emerged from research into historical corset techniques and in connection with modern fashion technologies; they have developed into exoskeletons: half organic and half mechanical apocalyptic outfits.

So Kanno combines design and computer science with digital art and has been working extensively on robotic systems and swarm robotics in recent years. Lasermice is a swarm robotics system consisting of 60 small robots inspired by the synchronous behaviour of insects such as fireflies. Normally, a swarm's network is invisible, but in this case, these robots create a visible network using laser-light photodetector communication. Thus, they create a rhythm, acoustically perceptible through electronic magnets, that is constantly changing. The updated version Lasermice Dyad, also follows the idea of making natural phenomena artificially visible, and features even more parameters.

Sofia Crespo works on the representation of artificial life and generative forms of life. One of her main focuses is the way organic life uses artificial mechanisms to simulate itself and to evolve. This implies the idea that technologies are a distorted product of the organic life that produced them, rather than a completely separate object. Her Neural Zoo project is research into how creativity works. Computer vision and machine learning build a bridge between us and a speculative "nature" that is only accessible through a high degree of parallel computations.

Curated by Regine Rapp & Christian de Lutz.

With the generous support of:






Next exhibitions::

Paired Immunity
Marta de Menezes & Luís Graça





The exhibition project Paired Immunity presents two works by bio artist Marta de Menezes and her partner, the immunologist Luís Graça.

In Immortality for Two Marta de Menezes and Luís Graça immortalize each other's immune cells. This is achieved by introducing cancer-inducing genes in the cells with a viral vector. These immortal cells, although derived from two people in love, are immune cells involved in the bodily defence. If they interact, they will be mutually rejected. Thus, immortality comes at a price – perpetual isolation. The live cells will be exhibited in the absence of any visible lab equipment, and the tension created by their isolation will be emphasized through two live projections of the growing cells that partially overlap. Only in the virtual space of the projection can the cells interact.

The immune system can be seen as a sixth sense that identifies and discriminates our composition and the outside world. The work Anti-Marta extends on Immortality for Two, where the artist and scientist questioned the limits and understanding of their identity. In Anti-Marta a skin transplant was exchanged between Marta and Luís (with an autologous graft as control). Anti-Marta can be seen as a pact, where the inevitable rejection of the transplant contrasts with the live-long acquisition of a new form of recognition of one another afforded by the emergence of antibodies.

With the generous support of:








Publication:

Mind the Fungi

Ed. by Vera Meyer and Regine Rapp
Berlin 2020
TU Berlin University Press, in English and German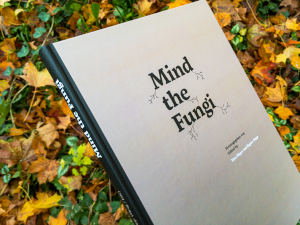 151 pages | 193 coloured images | 21 black & white images |
28 x 21 cm | Book design: Eva-Maria Bolz | Copy editor: Julia Kühn |
Printing house: ProBusiness
(More information)




Community Dialogs

VIRAL CLOUD | Berlin Tokyo
A Network for Hybrid Arts and DIY Bio Cultures


Since spring 2020 Art Laboratory Berlin and BioClub Tokyo have been arranging online meetings between hybrid artists and associates in our respective cities and beyond. These meetings are a forum for exchange of research, practice and solidarity in times of crises. (More information)





Meeting #13 | 9 February 2021, 1 pm CET/ 9 pm JST
Presentations by Hideo Iwasaki and Matthias Rillig

Hideo Iwasaki is a biologist and artist, director of metaPhorest (biological art/ bioaesthetics platform), Professor, Department of Electrical Engineering and Bioscience, Waseda University, Tokyo.

Matthias Rillig is Professor at the Institute of Biology, Plant Ecologies, FU Berlin. They will speak about their ongoing project as well as artists in lab, and artist/scientist collaborations.

These events are part of the Vorspiel Programme of the CTM and transmediale 2021.



Mind Blind Pathetic Sublime
Online Performance Lecture by Sarah Hermanutz
16 February 2021, 8 PM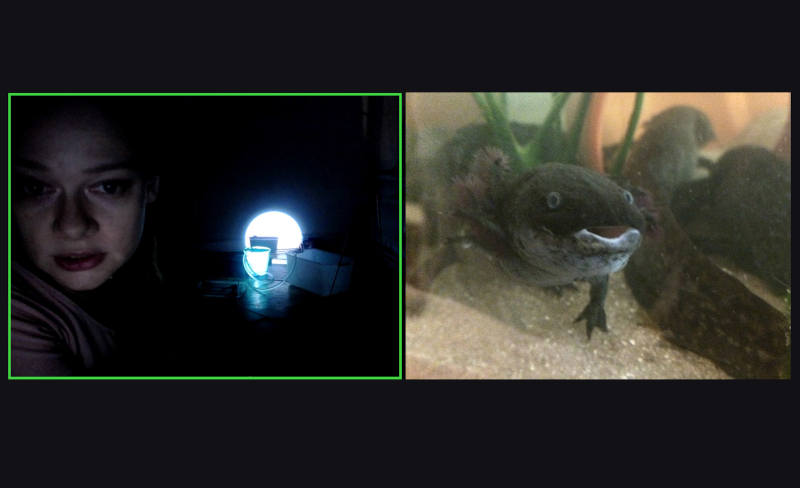 Five years since she presented the lecture-performance Mind Blind: Therapeutic Interventions for Human/NonHuman Communications for Transmediale|Vorspiel 2016, artist Sarah Hermanutz revisits the problems of social cognition in this time of isolation and multiple intersecting crises.

While previously this performance played with the discomfort and tensions of an audience's physical presence made captive within the social conventions of an in-person lecture, in 2021 the human observers may only join remotely through Zoom. Within the gallery, the artist will livestream from her unvisitable installation environment. Seeking comfort, escape, and clarity amid the leaking infrastructures of our times, she will be using whatever tools at her disposal to finally help axolotls to understand the Pathetic Sublime.

Registration required: register@artlaboratory-berlin.org

Organised by Art Laboratory Berlin in cooperation with Lacuna Lab
This event is part of the Vorspiel Programme of the CTM and transmediale 2021.





Last exhibitions:

Mind the Fungi | Art & Design Residencies

Theresa Schubert | Fara Peluso



3 July - 28 December 2020
Opening: 2 July 2020, 6PM via Facebook Live

Curated by Regine Rapp and Christian de Lutz

FUTURIUM | Futurium Lab, Alexanderufer 2, 10117 Berlin
Mon, Wed, Fri, Sat, Sun 10 am – 6 pm, Thu 10 am – 8 pm, Tue closed, Free entrance







The Artist- and Design-Residencies of Mind the Fungi with artist Theresa Schubert and artist designer Fara Peluso bring in art and design as constructive sources of ideas for this research project. Schubert studied the effects of sound on fungal growth. Peluso has done research on new biomaterials on the symbiotic basis of algae and fungi. The artistic and design related works are a result of a close collaboration with both departments of TU Berlin's Institute of Biotechnology – Prof. Vera Meyer's department of Applied Molecular Microbiology and Prof. Peter Neubauer's department Bioprocess Engineering. (More information)

With the generous support of the Technische Universität Berlin as part of the program Citizen Science - Forschen mit der Gesellschaft:



and









THE CAMILLE DIARIES.
New Artistic Positions on M/otherhood, Life and Care

Sonia Levy | Mary Maggic | Naja Ryde Ankarfeldt | Baum & Leahy | Špela Petrič
Margherita Pevere | Ai Hasegawa | Nicole Clouston | Cecilia Jonsson | Tarah Rhoda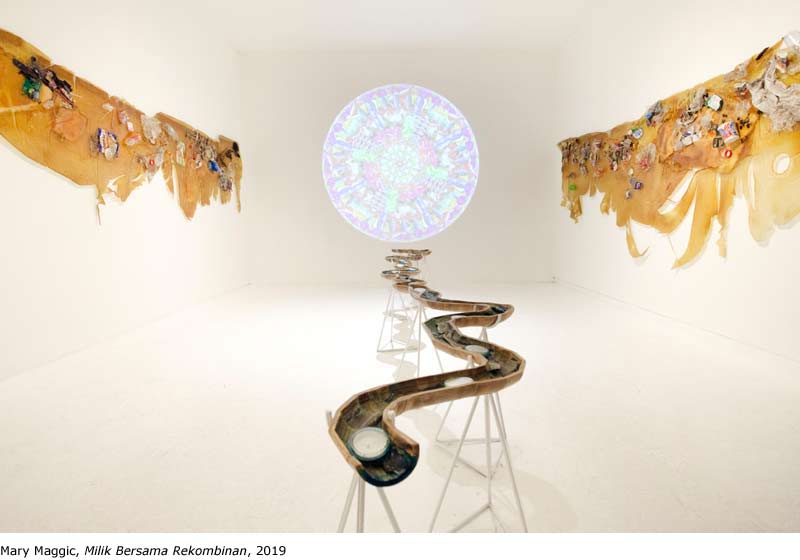 Exhibition and Symposium | Curated by Regine Rapp and Christian de Lutz

Exhibition
THE CAMILLE DIARIES. Current Artistic Positions on M/otherhood, Life and Care
Opening: 27 August 2020
Running time: 28 August - 4 October 2020
@ Art Laboratory Berlin, Prinzenallee 34 | OKK, Prinzenallee 29, 13359 Berlin
Opening Hours: Thu – Sun, 2 – 6 pm
Current health rules!

The exhibition presents new artistic works by eleven international women and non-binary artists (installations, video, objects, performance). Reflecting on the current conditions of our world (environmental changes, gender aspects, biopolitics, etc.), the artists' positions propose an 'aesthetics of care' as the basis for inter-species coexistence. Here, the planet is understood as a symbiotic web in which we are all entangled with one another (humans, plants, animals, environment) - on molecular, organic, ethical and biopolitical levels. The artistic positions investigate reproductive mechanisms, biochemical connections between humans and nonhumans, and refer to alternative biomaterials as "source of life" in future times of scarcity and crisis.
(More information)


Online Symposium
THE CAMILLE DIARIES
26 September 2020, 10 am – 7:45 pm (CET Time Zone), with livestream (https://youtu.be/9VAIXGHwj0k)

The one-day symposium will bring the artists together with researchers from the humanities and natural sciences into a critical dialogue. In the panels "M/others, wombs and placentas", "Fluid Inheritance" and "Modes of care" we will discuss current and alternative concepts. On the basis of the exhibited works, we will discuss approaches like "Collective survival" and "Arts of noticing" (A. Tsing), "Staying with the Trouble" (D. Haraway), and in particular "Bodies of water" connected to hydrofeminism (A. Neimanis).
(More information)



Accompanying Talk Show Series
Feminist SF: Visions of M/otherhood & Reproduction
Curated and hosted by Isabel de Sena
Mary Maggic | Alison Sperling | Noemi Yoko Molitor

This event series pays tribute to the powerful alternative images of mothering we've inherited through the pioneering work of feminist Sci-Fi writers, and examines their sustained relevance within the socio-political landscape of today. Through a live Talk Show format artists, scientists and scholars are invited to programme their "ideal TV and reading evening" on the topic, so that the audience (re)discovers the works through the guest's eyes.
(More information)



With the generous support of: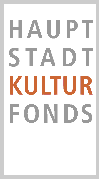 Associated project partners:
The project THE CAMILLE DIARIES arose from a generous invitation to take part in the international curatorial swarm for the open call »M/others and Future Humans«, initiated by Ida Bencke (LABAE,Copenhagen, DK) and Eben Kirksey (Princeton's Institute for Advanced Study, USA).

Media partners:
art-in-berlin.de, www.art-in-berlin.de
AVIVA Online Magazin für Frauen, www.aviva-berlin.de




Recent events:

A Future for Food

Discussion & Livestream
with Amy Youngs, Ken Rinaldo, Anna Paltseva, Daniel Lammel, Regine Rapp and Christian de Lutz

4 June 2020, 4-6 pm CET / 10-12 am EDT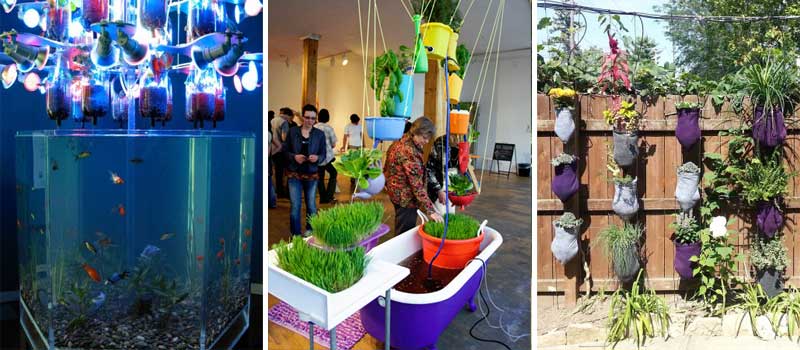 Left: Ken Rinaldo & Amy Youngs, Farm Fountain, 2009; center: Amy Youngs, Building a Rainbow, 2011; right: Ken Rinaldo, Cascading Garden, 2014


Can we break away from current agricultural practices which are intimately connected to desertification, water and soil pollution, antibiotic resistance, climate change and social and economic inequalities? In a two-hour discussion we are interested in considering a sustainable, multispecies perspective to farming, which could start in the soil and progress through thinking about the multiple ways we can consider food. Aquaponics, vertical farming, worms, soldier flies, and permaculture offer real solutions, where food is grown while respecting living beings, and the intertwined ecologies that support them.

Humane food can be grown in urban or rural communities, though the soil is critical. How can we learn and care about living beings we cannot quickly know or see? What is care like in practice? We are also interested in exploring the concept of "citizen eco-artist" as so much of what we do resides in the spaces between actual science, sustainable practice and speculative fiction.
(More information)

A coproduction of the Network for Prototyping the Future and Art Laboratory Berlin


Discussion Workshop and Livestream:

Mind the Fungi

MATERIAL DRIVEN DESIGN. Sculpting with Bioplastic Textile
Workshop/ Livestream with Fara Peluso
6 May, 2020 6-8 pm CET

Documentation here




Today Material Research is a central point in the theory and practice of designing new technologies, in cooperation with art and design. These fields are currently collaborating, merging their knowledge and practice to develop a new generation of materials, by focusing on specific characteristics, to create new environmentally friendly materials. Another approach, however, has also arisen in the last years combining making, crafting and personal fabrication of new materials through a form of Do It Yourself (DIY) biology and craftmaking.

This Mind the Fungi workshop discusses this new material driven design movement and methodology, learning how to build a new material by studying and using a living organism like mycelium. Discovering the features, possibilities and limits of mycelium-based materials, the participants will work together growing material and developing new material, building sculptures, assembling DIY packaging and drawing and cutting patterns on a new material made of biofilm.
(More information)


With the generous support of the Technische Universität Berlin as part of the program Citizen Science - Forschen mit der Gesellschaft:








Discussion Workshop and Livestream:

DIY Hack the Panke

Microplastics and Coexistence
Kat Austen and Nana MacLean

Wednesday 22 April 2020 from 5:30-7:00 pm





More information and documentation

What we consider to be our environment unequivocally and ubiquitously contains plastic. It has been found at the outskirts of human reach: at the top of Mount Everest, in Arctic ice, and at the bottom of the Mariana trench. Plastic is becoming part of our geology and the lively surrounding of many organisms on this planet – a new material and habitat providing new stories and life forms.

The overabundance of this human-made material challenges our concepts of the natural and former sites of waste and refuse might have gotten a new fertile potential: Trees grow on plastic dumps, bacteria and fungi evolve to feed on PET. Plastic might be disrupting our idea of nature but is it really disrupting nature itself?



Exhibition:

Borderless Bacteria / Colonialist Cash

Ken Rinaldo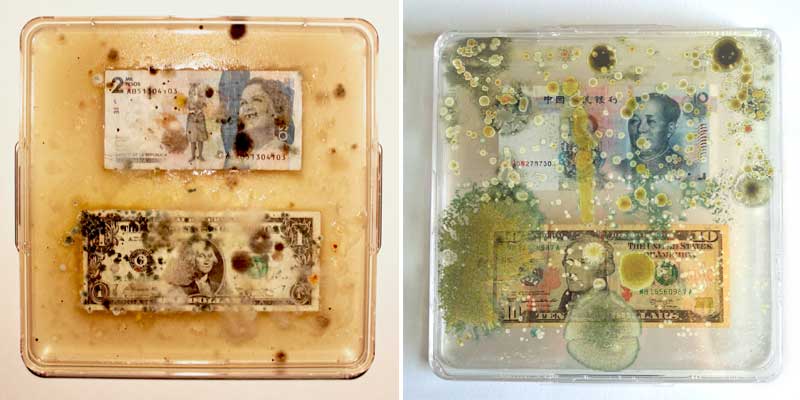 26 January- 1 March 2020, Fri - Sun 2-6PM
Opens 25 January 2020 at 7PM

Borderless Bacteria / Colonialist Cash discusses important current aspects of biopolitics. By visualising microbiome landscapes of banknotes, the project invites us to reflect about the interconnectedness of ecological and economic exchanges.

Much recent attention has been given to the human microbiome, the microbes which live on and within our bodies. These communities also exist on most surfaces around us. When we touch objects, we exchange bacteria, fungi and viruses, leaving some microbiota behind. It is no surprise that one of the objects we touch most – money – is not only a medium of economic but also microbial exchange. According to a study conducted by the NYU Center for Genomics & Systems Biology, 3000 types of bacteria were identified on dollar bills from just one Manhattan bank.

Ken Rinaldo, an established artist in the field of Bio and Postmedia art, develops hybrid human-nonhuman ecologies. Borderless Bacteria / Colonialist Cash explores the hidden microbiome of money within a critical framework that also sheds light on exchange and power. Do Chinese Yuan and American Dollars share bacterial and fungal communities?

This micro-performative project is intriguingly simple in its setup: Various bills of international currency are displayed in square Petri dishes on enriched agar. Time plays a crucial role, as a microbial landscape grows and realises itself over the course of several weeks.

On an aesthetic level, the iconography of the currency literally loses face as microbial growth undermines the representational aspect of the banknotes. The official character of money is subverted. As its microbial nature comes to light, it appears far less representative: a fine network of mycelia covers the head of George Washington on a $1 note; on a 10 CHF note, Le Corbusier is no longer recognisable due to bacterial growth.

Wishing to lessen his carbon footprint, artist Ken Rinaldo expressed the wish that the work be made without his travelling. This work was first made in 2017 during a residency at Cultivamos Cultura, Portugal. Some of the works in the exhibition were created with students from the Gustav-Freytag-Schule in Berlin-Reinickendorf as part of a collaboration between the school, ALB and the DIY Hack the Panke collective.
(More information)
Regine Rapp and Christian de Lutz (curators)

Part of the Vorspiel programme in partnership with the CTM and transmediale

With the generous support of:





Thanks to Cultivamos Cultura | Marta De Menezes and Dr Luís Graça; Dr. Mario Ramirez, Molecular Microbiology
& Infection, Instituto de Medicina Molecular in Lisbon, Portugal; Prof. Amy Youngs; Dr. Adam Zaretsky.




Art | Research | Citizen Science


Mind the Fungi





A two-year collaborative project between the Technische Universität Berlin, Institute of Biotechnology and Art Laboratory Berlin. Artists Theresa Schubert and Fara Peluso will have artists- in residency at the Institute of Biotechnology while working with biotechnologists on a project developing biomaterials from local fungi.
(More information)

In cooperation with the Technische Universität Berlin, Institute of Biotechnology. Part of the program Citizen Science - Forschen mit der Gesellschaft, Technische Universität Berlin:




DIY Hack the Panke





The research group DIY Hack the Panke, founded in January 2018, consists of a group of artists and scientists promoting Citizen Science projects along the Panke River in north and central Berlin.
Through interdisciplinary practice, the group aims to explore the Panke River for living organisms and critically examine its complex history of human use. Members of DIY Hack the Panke plan public workshops on topics such as river flora, fauna and microbiology; plastic waste and other pollutants; and the impact of history, culture and technology on the present-day Panke. In addition to workshops, the public is also invited to take part in a walks and talks as well as public labs to rediscover their urban environment, as well as learn and take part in Citizen Science.
(More information)



Symbiosis in intra-flux of the Anthropocene

Saša Spačal



Artistic research at the Rillig Group, Ecology of Plants, Institute of Biology, Free University Berlin in cooperation with Art Laboratory Berlin

For the month of November 2019 bio media artist Saša Spačal will provide artistic research for her new project Symbiosis in intra-flux of the Anthropocene at the Rillig Group, Ecology of Plants, Institute of Biology, FU Berlin. She will address pressing societal and environmental issues such as climate crisis and plastic pollution in the context of symbiosis as a process of planetary metabolism in the case studies such as red clover-bacteria and mycorrhizal fungi. The collaboration is meant as a research project that will delve into the material aspects of interspecies connections that Saša Spačal and her colleagues Dr. Mirjan Švagelj and Anil Podgornik have already researched with previous artistic biotechnological installations such as Myconnect, Symbiome, Plastic_ity, Earthlink. Collaboration with the research team at Free University Berlin will take the form of observations of experiments, interviews, planning artistic experiments and the conception of a new series of works.
(More information)

In cooperation with the Freie Universität Berlin, Institute of Biology, the Slovenian Ministry of Culture and Slovenian Cultural Center in Berlin



The Silkworm Project

Vivian Xu



Vivian Xu, Silkworm Project, 2013–ongoing, multimedia installation. Trees of Life – Knowledge in Material (2018), NTU Centre for Contemporary Art Singapore. Courtesy NTU CCA Singapore.

May - August 2019
The Silkworm Project explores the possibilities of using silkworms to design a series of hybrid biomass machines capable of producing self-organized flat and spatial silk structures. Art Laboratory Berlin is pleased to collaborate with the Berlin-based Max Planck Institute for the History of Science (MPIWG) on a four-month research stay in Berlin by Vivian Xu, who lives in Shanghai. Between May and July 2019, Vivian Xu will pursue artistic research at MPIWG, and her artistic practice at a studio at ALB. An exhibition (May - July 2019) and a workshop on sericulture by Vivian Xu will provide the public with insights into the fascinating long-term project.
(More information)

In cooperation with Max Planck Institute for the History of Science




Previous events of note:

Interdisciplinary Conference
Nonhuman Agents in Art, Culture and Theory
24-26 November, 2017

Prinzenallee 58, 13359 Berlin-Wedding (Across the street from the Art Laboratory Berlin exhibition space)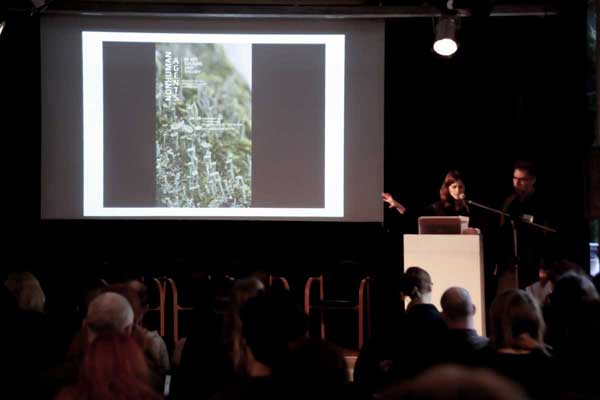 Photographs: Tim Deussen

As a theoretical addition to our ongoing series Nonhuman Agents (June - December 2017) Art Laboratory Berlin - along with our partners, The Institute for Arts and Media, University of Potsdam - has brought together international artists, scholars, and scientists from different disciplines to discuss artistic, philosophical, ethical and scientific approaches to nonhuman agency. Previous positions from our Nonhuman Subjectivities series (2016-17) were also be included.

The conference started with a reflection on post-anthropocentrism by redefining intelligence (human, animal and plant intelligence), agency and sentience. An in-depth consideration included the role of fungi: mycelium, the Internet of trees and yeasts. Microbial agency was explored via the phenomenon of quorum sensing and biofilms, proposing a micro-subjectivity. There were contributions on the microbiome and holobiome, taking into consideration the human as nonhuman. We sought to open up a discussion to endosymbiosis and sympoiesis, reflecting symbiotic relationships, horizontal gene transfer and the role of Lynn Margulis in 21st century Biology and Science and Technology Studies. Finally, the conference discussed nonhuman perspectives under threat and proposed an ethology for the techno-scientific era.
(More information - First video documentation online!)



Information on the Nonhuman Agents series from 2017 here

Information on the Nonhuman Subjectivities series from 2016-17 here

Information on the [macro]biologies & [micro]biologies series from 2014-15 here...


Publications!

We are glad to announce our new publication:
[macro]biologies & [micro]biologies. Art and the Biological Sublime in the 21st Century.
Ed. by Regine Rapp & Christian de Lutz, Berlin 2015
More information here...

Online publications:

We are proud to share with you our online-publication of the international interdisciplinary 3-day Conference from
24-26 November, 2017
Nonhuman Agents in Art, Culture and Theory

We are proud to share with you our online-publication of the international interdisciplinary 2-day SYNAESTHESIA-Conference, held by Art Laboratory Berlin in the summer 2013:
Synaesthesia. Discussing a Phenomenon in the Arts, Humanities and (Neuro-)Science