Time & Technology
Fantastic Time Machines
Shlomit Lehavi
Sam Belinfante & Simon Lewandowski

Opening: 23 March, 2012, 8PM
Exhibition runs 24 March - 29 April, 2012
Opening Hours: Thu - Sun, 2-6PM, closed on 8 March
Press preview: 23 March, 2012, 11 AM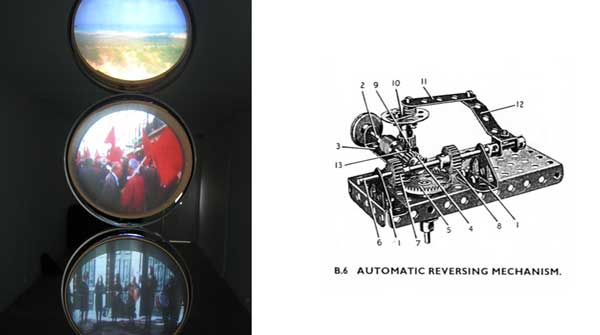 Shlomit Lehavi, Time Sifter, installation view (l) Sam Belinfante & Simon Lewandowski, sketch for the 'Chronocrator' (r)




As part of the current exhibition series Time & Technology Art Laboratory Berlin shows the exhibition Fantastic Time Machines with new works by Shlomit Lehavi and Sam Belinfante & Simon Lewandowski. The two artistic contributions deal with the phenomenon of time through synchronicity, simultaneity and succession. These artists have developed special forms of imaginary time machines.

The Bristish artists Sam Belinfante and Simon Lewandowski present the newly produced work The Reversing Machine (A Theatre of Kairos and Chronos) which alludes to the notion of Kairos as opportune time, as opposed to Chronos, the course of time. The artwork is a constructed mechanism, which the artists call a Time-Setter or Chronocrator and which tries to examine temporal perception by means of running different machines forwards and backwards. This mechanical palindrome is an outstanding artistic reflection on our contemporary life with its many simultaneously controlled processes and repetitive actions.

Israeli born and New York based Shlomit Lehavi is an installation artist specialising in the relationship between technology and mankind. She examines the theme of memory and its relationship to technology. Her video installation Time Sifter explores collective memory, collective forgetting and the role of individuals. By means of touching the changing projections in her work the visitor is allowed a fascinating form of participation and interaction.

Curated by Regine Rapp and Christian de Lutz


Time Technology - Some Theoretical Considerations (.pdf)


With the generous support of:


Media Partner: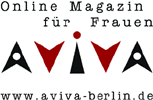 Cooperation Partners:
University of Leeds, http://www.leeds.ac.uk/
The Wild Pansy Press, http://www.wildpansypress.com

PSL (Project Space Leeds) http://www.projectspaceleeds.org.uk/

IPT, Tisch School of the Arts, NYU, http://itp.nyu.edu/itp/

Effects Too, http://www.effectstoo.co.uk/

The Time & Technology series is made possible in part by a generous gift from Michael Schröder.